Click on the ad above to reach the Glenora website.
--------------
Seneca Harbor Station & Captain Bill's
To reach the website of the Seneca Harbor Station and Captain Bill's, click here.
Captain Bill's and Seneca Harbor Station is accepting job applications for all positions. Please stop in and fill out an application at Seneca Harbor Station or email: shs@stny.twcbc.com to be scheduled for an interview.
-------------
GVA --
Genesee Valley Agency

We pride ourselves on providing outstanding customer service.
While providing insurance,
Your Way.
Contact us to see why so many people have switched.
Monday-Friday 8:00-4:30.
Main Steet, Odessa, NY.
Arkport, Avoca, Caledonia, Candor, Dansville, Wayland

Telephone 607-594-3335
-----------
Click on the ad above to visit the Visions Credit Union web site -- you deserve a financial partner that has your best interest in mind!
------------
Watkins Glen Supply, Inc.
P.O. Box 70
2768 State Route 14
607-535-2454
wgsupply@gmail.com
www.wgsupplyny.com
_____________ .
Click on the ad below to reach the Rumsey for Sheriff website.
-------------
The Great Escape
Ice Cream Parlor
221 S. Franklin St.,
Watkins Glen, NY
607-535-7354
----------------
The Odessa File's
Primary Pages
Sports
People
Features
Business
Government
Forum
Schools
PSA
Calendar
History
Obituaries
Wine & Tourism
Classifieds
Agriculture
Columns

We also have a Business Card Page. Click here.

Odessa Wine
and Spirits
We are located on Main Street in Odessa, next to the Tompkins Trust Company branch.
Send us an email to sales@odessawinesandspirits.com to let us know what you would like us to have in stock.
-----------
SCT Computers
Apple Certified Technicians
Microsoft Certified Systems Engineers
A+ Certified Technicians
Visit us at 306 N. Franklin St., Watkins Glen, 607-535-2495
or
124 Main St., Penn Yan
(315) 694-7399
Email:
Support@SCTcomputers.com
www.SCTcomputers.com
----------------

Your authorized FedEx ship center
M-F 8:00-5:30 (Cut off time 3 pm)
Sat. 10-2 (no pickups)
306 N. Franklin Street
Watkins Glen NY 14891
607-846-7377

Pavilion, Picnic Area, BBQ Pit available with reservation.
Memorial Day Service
every Memorial Day 11 a.m.
Check out this beautiful park.
Forms for engraved bricks or benches are available at
visitors center or at schuyleramericanlegion.com
Questions? Call Clayton Snow
607-742-5565
--------------------
Click on the ad below to go to the United Way of Schuyler County website.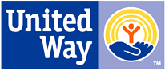 ---------------
We also have a Business Card Page. Click here.
-------------
We also have a Business Card Page. Click here.
----------------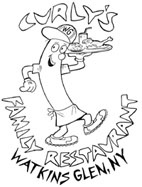 Curly's Restaurant is a page sponsor -- of our People Page. People.
Other page sponsors:
Business -- Sidle Insurance
Sports -- Cayuga Health
Features -- Mattress by Appointment
Government -- Jr. Specchio's Inc.
Schools -- Watkins Sporting Goods
Calendar -- Hi-Lites
Forum -- Warren Real Estate
------------------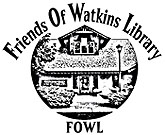 To reach the FOWL website, click on the logo above.
-----------
To go to Jim Guild's Famous Brands website, click on the drawing above or here.
-----------------
Our Primary Pages
Sports
People
Features
Business
Government
Forum
Schools
PSA
Calendar
History
Obituaries
Wine & Tourism
Classifieds
Columns
-----------
Click below to go to the
Rotary Club website.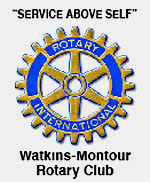 ----------
Contact this website at:
chaef@aol.com
----------------
4 Novels by the editor
Island Nights
Excerpt here.
The Islander
The entire novel:
Cabins in the Mist
Excerpt here
The Maiden of Mackinac
Excerpts Maiden
---------------

Click on the ad below to reach the website.



A column by State Senator Tom O'Mara

State Senator Tom O'Mara provides a weekly column. This week: "A recipe for crisis that New York can't afford." Column

Left: State Sen. Tom O'Mara

Discussion: Cotton-Hanlon's 100-year history

The Schuyler County Historical Society will host Cotton-Hanlon President Michael Hanlon on Sunday, Sept. 26, for a discussion of his company's 100-year history. The talk will be held in the Odessa Municipal Building Community Room at 2 p.m. Company artifacts and photos will be displayed. The event is free. Features.

Friday Scoreboard

Girls Soccer

O-M 4, Watkins Glen 2

Football

Tioga 27, Seneca Indians 14


Stories on Sports



Photo: Watkins' MaddieTuttle handles an incoming pass.



The Flats on Broadway, the former Union Grammar School and former Rural Urban Center at 208 W. Broadway, Montour Falls.
Flats on Broadway building, a former grammar school in Montour Falls, marks its centennial

The Flats on Broadway, an apartment complex in Montour Falls that was the Union Grammar School from 1921-1965 and then the Rural Urban Center (housing county offices) until 2008, marked its centennial Thursday with a celebration in front of the building -- owned and operated by Bruce Nelson of the Nelson Development Group since 2010. Nelson, who oversaw renovation of the building into residential and commercial space, also renovated the Montour House in the village and the Municipal Light and Water Plant in Watkins Glen into residential complexes. Speakers Thursday included Watkins Glen Area Chamber of Commerce Executive Director Michael Hardy, Montour Falls Village Trustee Jim Nolan, and Nelson.

Photo: Building owner Bruce Nelson, center, with Flats on Broadway residents Claude Cole (who has lived there for two years) and Beverly Martin (for three years). Both Cole and Martin graduated from the Montour Falls Union Grammar School that once occupied the building -- Cole in 1951 and Martin in 1955. They said they love their apartments.

24 new COVID cases reported in Schuyler
Schuyler County Public Health on Friday reported 24 new COVID-19 cases since its last report Wednesday -- bringing to 1,291 the number of cases in the county since the pandemic began.
There are 57 active cases, while a total of 1,218 people have recovered, and 16 have died. One person is currently hospitalized. A total of 9,749 county residents, or 54.7%, are fully vaccinated. The last recorded 7-day rolling positivity rate in the county was 4.9%.
The Town of Dix leads the other towns in cases with 321, while the Town of Hector has had 285, Montour 205, Catharine 131, Tyrone 115, Reading 92, Orange 90, and Cayuta 52.
For vaccination information, follow Public Health at www.schuylercounty.us/CivicAlerts.aspx?AID=469.

And inside:

--SCCUDD holding 2nd annual K-6 billboard contest. Schools.
--Webcam showing Seneca Lake goes online. Features.
--Gunshot incident at Junction under investigation. Forum.
--O-M issues flyer with back-to-school updates. Schools.
--Elks donate $700 to Spirit of Schuyler. People.

Launch Party marks Festival of Lights opening

A grand opening Launch Party was held Wednesday evening behind the Grist Iron Brewing Company off Route 414 for the new Finger Lakes Festival of Lights. The festival, on Grist Iron property, features thousands of illuminated, colorful lanterns along a wooded path and telling a story. The festival will run at least through November, and if successful is expected to return annually with a changing theme each year. Business.

Photo: A larger than life, illuminated bird is featured atop the gate leading to the wooded Festival of Lights path.

Legislature approves "Social Host" law

The Schuyler County Legislature Monday night unanimously approved a "Social Host" Local Law that will hold "Social Hosts" criminally liable for providing alcohol or drugs to children under 21 or for hosting a gathering where children are permitted to drink or use drugs. It will take effect in about two months, after it is filed with the state. Govt.

Photo: Schuyler County Legislature Chair Carl Blowers.

Click on the ad below for more information.



Click on the ad below for more details.

SCCUDD billboard
This photo -- of a Back to School billboard on display in Montour Falls, near the SPCA -- was sent in by Ward Brower, project coordinator of the Schuyler County Coalition on Underage Drinking and Drugs (SCCUDD), a group of community members, businesses and agencies dedicated to helping youths choose a healthy drug-free lifestyle.

The Essentials of Schuyler County

Twenty-eight individuals are honored here as members of The Essentials -- a group of outstanding Schuyler County residents or natives who have impacted life here or elsewhere. None is in the Schuyler County Hall of Fame, but perhaps will be. Essentials.

Classified: David Morris Cummings, 5/21/76, please contact. Urgent family matter. 50-12.




Looking to buy baseball, football, basketball, hockey, non-sports cards, mostly pre-1988. Call
Charlie Haeffner at (607) 742-2772.

And inside

Read the latest Letters to the Editor on the Forum Page.

Carpenters' Union gives dust containment unit to Schuyler Hospital. Business.

For Part 1 of "Schuyler County and Me," reprised, Click here.
For Part 2, click here.
For Part 3, click here .
For Part 4, click here.
For Part 5, click here.

******
The Editor's Columns

--Obituaries--
Death Notices on the Obituary Page.

Victor A. Franzese, 81, of Watkins Glen.
William C. Kennison, 55, of Endicott.
Wayne D. Kinner, 67, of Cayuta.
Cynthia Lee Schoffner, 73, of Burdett.
Margaret Jean Johnson, 88, of Millport.
Ronald Lohmann, 78, of Newfield.
Addie L. Schuster, 96, of Odessa.
Martin S. Marsh of Valois.
William H. Spader Jr., 77, Scottdale, Pa.
Alma J. Ely, 88, of Watkins Glen.
Phil A. Lynd, 56, of Canastota.
Terry A. Dense, 68, of Odessa.
Jane L. May, 60, of Ithaca.

To reach the Famous Brands website, click here.




Radiation, fatigue & sports ...

The editor offers an update on his cancer-related treatment and on his efforts to cover local sports. Column.

Anyone caring to advertise may contact the publisher, Charlie Haeffner, at chaef@aol.com for information.

A retired New York City firefighter, Lt. Steve Casquarelli, was the keynote speaker at a 9/11 memorial service Saturday at Shequagah Falls in Montour Falls.
Memorial service message: Never forget

About 60 people were on hand Saturday morning for a 9/11 memorial service at Shequagah Falls in Montour Falls, where fire department personnel recounted their memories of the attack on America by terrorists on Sept. 11, 2001, an assault that brought down the World Trade Center towers in New York City and killed nearly 3,000 people, including 343 firefighters. Speakers included Montour Falls Fire Chief Jake Burns; the village mayor, Jim Ryan, who has more than 40 years of firefighting experience; and retired Lt. Steve Casquarelli, who was a firefighter in New York City at the time of the attacks, and who was assigned to the scene after the twin towers collapsed. Each urged that we never forget the assault nor the heroes who gave their lives that day.

Photo: Fire Chief Jake Burns rings a bell in a 5-5-5-5 sequence signifying that a firefighter has answered his or her last alarm.

A column from
Ziff Law's Jim Reed

Attorney James B. Reed of the Ziff Law Firm in Elmira offers this regular column, tackling issues that you might encounter in your daily lives. This time: "Looking for a challenge? Ride the Bike the Finger Lakes 11 Challenge." Column.




Left: Attorney Jim Reed



Click the ad below to reach the Hazlitt 1852 website.
Click here to reach the Hazlitt 1852 Facebook page.

Want to phone The Odessa File?
You can reach us at (607) 742-2772



Click on the ad below to reach the
Seneca Harbor Station and the
Captain Bill's Seneca Lake Cruises site.
The Seneca Legacy dinner cruise ship.

A 1980 Triumph TR7 is waved onto Franklin Street from 4th Street after traveling with a large group of other cars along the original Grand Prix race course.
2021 Grand Prix Festival held in Watkins Glen

The 2021 Watkins Glen Grand Prix Festival took over downtown Watkins Glen Sept. 10 -- the 28th anniversary of the first Grand Prix Festival. A large turnout of drivers and spectators were on hand for a day full of activities including tours of the original Grand Prix Course by groups of cars, a Legends Speak discussion by racing great Brian Redman in Lafayette Park, and road rallies around the region by vehicles of varying vintage. Souvenir stands and food stations dotted the downtown sidewalks. Organizers expressed pleasure at the size of the turnout, which saw spectators lining Franklin Street, watching passing parades of cars throughout the day.

Photo in text: The owner (kneeling) of a 1929 Ford-Miller Indy race car inspects his vehicle, on display at the State Park.
Left: Watching a parade of vehicles on Franklin Street. Right: Former racer Brian Redman addresses a crowd in Lafayette Park.

Deputy Schuyler Administrator visits Rotary

Deputy Schuyler County Administrator Fonda K. Chronis was guest speaker Sept. 9 at the weekly luncheon meeting of the Watkins-Montour Rotary Club. Chronis, in the job for three months, is training under Administrator Tim O'Hearn. A former businessman turned public administrator who came here from Schoharie County, Chronis said "it's always good to keep taxes as low as possible," and that he is a proponent (as is O'Hearn) of Shared Services, and of economic and community development.

Photo: Deputy County Administrator Fonda K. Chronis

Farm Trail Weekend set for Sept. 25 and 26

Cornell Cooperative Extension of Schuyler County will host the second annual Schuyler County Farm Trail Weekend on Saturday and Sunday, Sept. 25 and 26. Ten Schuyler County farms will open to the public, offering tours, tastings, apple picking, hayrides, shopping, and opportunities to meet the farm animals. Features.

Photo: Sunset View Creamery is one of the participants.

Opioid suit brings Schuyler up to $121,000

Schuyler County will receive up to $121,000 from Johnson & Johnson, the parent company of Janssen Pharmaceuticals, Inc., to treat, reduce and prevent opioid use through a court settlement with the opioid maker. The County Legislature has voted to accept the settlement and authorized Schuyler County Attorney Steven Getman to execute the necessary legal documents on the county's behalf. Government.

Photo: County Attorney Steven Getman

Squires featured in Schuyler museum exhibit

The history of the Squires Drum and Bugle Corps, which earned national acclaim during its 17 years, is the focus of a new exhibit at the Schuyler County Historical Society's Brick Tavern Museum. Business.


Photo: Members of the Squires performing in 1978.

A column by Odessa Mayor Gerry Messmer

The mayor provides us with his 10th in a series of columns on what is happening in Odessa. This time he discusses a series of Town Hall meetings related to the state's cannabis laws, along with other issues in the village. Column.



Photo: Odessa Mayor Gerry Messmer

Food Bank chief named 'Woman of Distinction'

State Senator Tom O'Mara has honored Natasha Thompson, President and Chief Executive Officer of the Food Bank of the Southern Tier, as his 2021 New York State Senate "Woman of Distinction." Thompson (right) represents O'Mara's 58th Senate District as part of the Senate's statewide 23rd Annual Women of Distinction celebration. People.

Gov. Hochul imposes school mask mandate

Newly sworn-in New York Governor Kathy Hochul on Aug. 24 announced a universal mask mandate for students in all public and private schools in the state, and said officials are examining the possibility of a vaccine mandate for school employees. The mask move came the day after incoming Watkins Glen Schools Superintendent Kai D'Alleva had outlined for the School Board a district plan -- developed in conjunction with neighboring district superintendents -- for the coming school year, which called among other things for optional masks when students were socially distanced (3 to 6 feet) from fellow students. But he noted that policy could change if Hochul mandated masks, something D'Alleva said the district would follow.

Photo: Gov. Kathy Hochul during a recent visit to Watkins Glen.

Window panes in the former business's repair-shop building.
Groundbreaking signals renovation in Glen

A ceremonial groundbreaking on Friday, Aug. 20 at the former Li'l Joe's Service Station on the northern edge of Watkins Glen marked a symbolic step in the rehabilitation of the long-ago business into new retail and housing space. People.

One of the slides the mayor used in a power-point presentation.
Odessa holds marijuana information session

About 40 people attended a meeting Aug. 24 at the Odessa Municipal Building to hear Mayor Gerry Messmer (right) explain the New York State law legalizing marijuana and the right of a municipality to either "opt in" or "opt out" regarding the allowance of cannabis dispensaries within its border. Messmer is planning a second meeting in October where law enforcement personnel and economic development officials can discuss the ramifications of the new law, with a look at how communities in other states permitting marijuana have fared. Messmer and the Village Board opted for these meetings with an eye to having village residents vote in March whether to opt in or opt out.

Reed rips Biden in wake of terrorist attack

Congressman Tom Reed (right) issued the following statement Aug. 26 regarding the terrorist attacks in Kabul. "Our prayers go out to our men and women of the military in Afghanistan and specifically those heroic soldiers that were killed today in Kabul. This is a horrific reminder of the Biden Administration's failure in conducting the withdrawal from Afghanistan. This administration has American blood on its hands and must be held to account. Further, now is not the time for 'political spin' and 'poll-tested decisions.' These are real lives being lost that demand true leadership. Let's pray to God that this leadership emerges."

Povero is new director of Glen Public Library

The Watkins Glen Public Library has a new Library Director: Kelly Povero. She has succeeded Tracy Savard, who relocated. Povero (right), a 2008 graduate of Odessa-Montour High School, has a BA in Political Science from Pace University (2012) and an MS in Library Information Sciences from St. John's University (2016). She worked at a public library in Garnerville, NY before moving back in 2018 to Schuyler County, where she took on the role of Assistant Library Director at the Montour Falls Library.

Povero, who a press release said is "incredibly passionate about libraries, public service, collections development, and programming," has, over the last three years, acquired over $122,000 in grant funding for library services, including a $95,000 NYS Construction Aid Grant. She said she hopes this skill will benefit users of the Watkins Library in coming months as staff begins to develop new, innovative program ideas.

"What I look forward to most is getting to know the Watkins Glen community, the patrons of the library, the wonderful staff, and the Board of Trustees," she said. "Our goal as a library is to continue meeting the needs of the community by providing a diverse collection, and offering programs for people of all ages."

Incoming School Superintendent Kai D'Alleva, left, and outgoing Superintendent Greg Kelahan at Monday's School Board meeting. D'Alleva takes the post on Sept. 1.
D'Alleva outlines full attendance school plan

Soon-to-be Watkins Glen Schools Superintendent Kai D'Alleva outlined for the School Board at its meeting on Aug. 23 the district's plan -- developed in conjunction with neighboring district superintendents -- for the coming school year, which calls for full daily in-school attendance. By extension, there is no remote-learning option. Masks, under the plan, are optional when students are socially distanced (3 to 6 feet) from fellow students, including in the classroom. Masks are mandatory in congested areas. But that policy could change if incoming Governor Kathy Hochul mandates masks, something D'Alleva said the district would follow. He said while no mandates exist in the district regarding vaccinations, he thinks a mandate might be issued by the state soon calling for either vaccination or frequent testing for educational staff. The plan he outlined for the board -- which approved it -- was exprected to be finalized and released for public consumption Tuesday.

Photo: Board member Theresa Butler, right, consults with Board President Barbara Schimizzi before the meeting.

Community input sought in Seeley homicide

The August 2020 Town of Orange death of Richard Seeley -- long considered "suspicious" but now deemed a homicide -- was the subject of a press conference Tuesday, Aug. 17 at which community input was sought regarding anything that might have been seen or heard in relation to the case. Government.

Watkins school leaders outline upcoming year

Administrative leaders in the Watkins Glen School District -- including soon-to-be-superintendent Kai D'Alleva -- outline to the Watkins-Montour Rotary Club the progress made on a capital improvement project, and look ahead to a challenging school year. Schools.

Photo: Kai D'Alleva speaks at Rotary Club luncheon meeting.

New sponsorship marks return of GP Festival

Drivers in one of the Watkins Glen Grand Prix Festival's most popular events will have a new "starting line" this year as they gather at The Tasting Barn of a new sponsorship for the Ryan William Vineyard Founders Tour, one of the Festival's Stone Bridge Driver events. Features.

Palmesano: Assembly owes us transparency

Assemblyman Phil Palmesano presents a column: "The dropping of the Assembly impeachment investigation is a disservice."
Column.





Photo: Phil Palmesano

Available on Kindle:
The Maiden of Mackinac

This story -- which spans 700 years and ranges from our region to Northern Michigan -- tells of a quest for the truth behind a legend ... the legend of a Native American maiden reputed to be centuries old. It was written by Charlie Haeffner, and is available now on Kindle at Amazon.com. To see the ad, click here.

Left: Cover art by Jon Haeffner



For other recent Schuyler
County news, click here.


Visit Jerlando's Ristorante & Pizzeria

Three locations: in Watkins Glen, Horseheads and Montour Falls

Click here or on the photo at left to go to the Jerlando's website. There you will find information about all three locations, plus menus.

Left: The front of the recently renovated Jerlando's at Franklin and 4th Streets, Watkins Glen


Watkins Glen Harbor Hotel
on the Seneca Lake waterfront.
16 N. Franklin St, Watkins Glen, NY
(607) 535-6116
Upscale, contemporary rooms and suites plus an American restaurant, an indoor pool and a fitness center.

For other recent Schuyler
County news, click here.

Looking to advertise on The Odessa File?

We are always looking for advertisers to help promote their businesses and, by extension, our region. For a list of Odessa File Ad rates, click here.

Anyone wishing to contribute to The Odessa File -- which is dependent on advertising and donations -- may do so through a Paypal link in the left column of this page or by sending a check to The Odessa File, P.O. Box 365, Odessa, NY 14869.

Phoning The Odessa File?
You can reach us at (607) 742-2772
or reach us by email at chaef@aol.com

Parade, fireworks highlight festival's final day

The Watkins Glen Italian American Festival -- after a year's hiatus due to the pandemic -- returned Friday, Aug. 13 and continued Saturday at Clute Park in Watkins Glen. It featured rides, food, vendors, a beer garden, two performances from local bands (one Friday and one Saturday), a Saturday noon parade down Decatur Street and a Saturday night fireworks show. The parade included a school band, fire departments (right), classic cars, two Grand Marshals and Tokyo Olympics rower Olivia Coffey, a native of Watkins Glen, Features.

Schuyler Steps Out returning for its 15th year

Schuyler Steps Out -- a free community walking program presented by Schuyler Hospital -- is returning for its 15th year, kicking off in September. It is designed to help get people moving and to implement healthier habits in the fight against obesity, diabetes and other associated healthcare issues. People.

Odessa-Montour capital project is in full swing

There is a lot of activity at the Odessa-Montour Central School this summer as a multi-faceted $16.9 million capital improvement project is under way. From a new parking lot to a new sewage system to a new communication-fire alarm system to new locker rooms to renovation of art rooms, wood shop and the Jack Davis gym -- workers are busy around the school campus. Schools.

Coffey serves as Honorary Official at race

Fresh off her trip to the Olympics in Tokyo, women's eight rower and Watkins Glen native Olivia Coffey (right) served as an Honorary Official for the Aug. 8th Go Bowling at the Glen NASCAR Cup Series race at Watkins Glen International, which was won by Kyle Larson. "We are honored to have our local hero Olivia Coffey join us this weekend so we can recognize her accomplishments on the biggest stage in her hometown," said WGI President Michael Printup. Coffey raced in the Team USA women's eight that finished fourth in Tokyo.

Olivia Coffey was greeted by family at the Rochester airport August 1st. From left: Nancy Kleintop (sister's mother in-law), Roxanne Coffey (sister), Adam Pascoe (Roxanne's boyfriend), Michael Blomquist (husband), Olivia Coffey, Maggie Coffey (mom), Calvin Coffey (dad), Gemma the dog. (Provided)
Olivia Coffey returns; will be in festival parade

Olympian rower Olivia Coffey -- a native of Watkins Glen and resident of Burdett -- returned home Sunday night, Aug. 1st, arriving at the Rochester airport at 9 p.m. She was greeted by family members cheering her Olympic experience in Tokyo, where the women's eight of which she was a member finished fourth. Said her mother, Maggie, on Monday: "Arrangements were made today for Livy to be in the Italian American Festival parade (in Watkins Glen) on August 14 at noon. It should be fun."


USTA wins AAU Junior Olympic championship

United Southern Tier Aquatics (USTA), with the Glen Gators as part of its contingent, captures the girls AAU Junior Olympic Swimming national championship in an annual four-day event in Houston, Texas. USTA topped a field of 22 teams to claim the title. Gators who finished in the top 8 during the final day of competition on Sunday, Aug. 1 are listed in a story on Sports.

Photo: Part of the championship team.

The first interior event at the Events Center: a Rotary dinner.
Rotary holds Changeover Dinner at new Center

The Watkins-Montour Rotary Club held its annual Changeover Dinner Thursday evening, July 29 at the new Seneca Lake Events Center at Clute Park in Watkins Glen. The club, which normally changes its president at each such annual affair, this time welcomed back Judy Phillips for a second consecutive term. Guest speaker was Craig Bond, the Watkins Glen Park Manager, who said the Rotary dinner was the first such event at the center, which was completed recently with a mix of government funds. Rotary Paul Harris Fellow awards, presented for "Service Above Self," went to Kaz Popovich, Tracy McIlroy, Barb Coon, Diane Carl and Bonnie Howell.

Photo in text: Rotary President Judy Phillips.

U.S. women's eight team finishes in 4th place

The United States' women's eight rowing team -- with Watkins Glen native Olivia Coffey (right) a member of the squad -- started slowly and never seriously challenged July 30th, finishing off the podium, in fourth place, in the women's eight "A" championship finals at the Tokyo Olympics. Canada took the gold medal with a time of 5:59.13, while New Zealand won the silver medal in 6:00.04. The bronze medal went to China (6:01.21), with the U.S. fourth in 6:02.78, followed by Australia and Romania. Coffey, 32, an alternate at the 2016 Rio Olympics, was in the fifth seat this time for the U.S., whkch also had Ithaca College graduate Meghan Musnicki among its crew. The U.S. had won gold in the eight at three straight Olympics.

Sheriff Bill Yessman and other members of his department were thanking the community in front of the county courthouse.
Sheriff's Office, Public Health thank the public

The Schuyler County Sheriff's Office, in partnership with Public Health, held a community thank-you in front of the Schuyler County Courthouse in Watkins Glen Wednesday, July 28, the second annual such event. Free hot dogs, cookies and bottled water (see sign at right) were distributed to visitors, including some attending for a Covid vaccination on-site. Sheriff Bill Yessman said the gathering was the department's way of expressing its appreciation to the community, which has been through a lot with the pandemic "and is always thanking us. We want to thank the people for their support of the Sheriff's Office."

CLASH triathlon festival set at Watkins in 2022

A CLASH triathlon festival weekend, with a tie-in to the Finger Lakes Wine Festival at Watkins Glen International, is planned for the Watkins Glen area on July 8-10, 2022. Sports.

Watkins Glen wins Summer League title

Watkins Glen won the Waverly Basketball Summer League Playoffs July 21 by defeating Athens 57-43 in the championship game. Sports.

WGI finishes 2nd to Road America in fan vote

Watkins Glen International has fallen short iin its bid to repeat as the top NASCAR track in fan voting in the annual USA TODAY 10Best Readers' Choice Award competition. Road America in Plymouth, Wisconsin finished first and WGI second in the voting, a year after WGI had won the honor. A panel helped pick the nominees, with the top 10 tracks determined by popular vote. Sonoma Raceway in California was third, and New Hampshire Motor Speedway in Loudon, NH was fourth. WGI had also won in 2016, 2017 and 2018.

Schuyler County, others file drug price lawsuit

Schuyler County has joined with more than two dozen municipal governments, and others, in suing the makers of generic drugs over alleged price-fixing. Schuyler County Attorney Steven Getman explains it all in a story on Government.

Photo: County Attorney Steven Getman

Public urged to participate in redistricting

State Senator Tom O'Mara (right) is urging constituents to make their voices heard in the redrawing of state legislative and congressional districts to help ensure fair representation in state and federal government for the Southern Tier and Finger Lakes regions, and statewide. For story, see Goverrnment.

St. James will receive the Argetsinger Award

Lyn St. James, a pioneer for women in motorsports, will receive the prestigious Cameron R. Argetsinger Award for Outstanding Contributions to Motorsports in a ceremony Sept. 11. St. James, wth many firsts and records for speed, and known for her contributions off the track, as well, was selected by a committee of auto racing professionals as the seventh honoree of the award -- which, after a hiatus in 2020 -- will be presented at a new location with a new format. Instead of the traditional Corning Glass Center, the event -- put on by the International Motor Racing Research Center and sponsored by Sahlen's -- will be held at the Jack Daniel's Club at Watkins Glen International with live music, heavy hors d'oeuvres and an open bar. Emcee will be motorsports broadcast journalist Bob Varsha. Previous award honorees have included Chip Ganassi, Richard Petty, Roger Penske, Mario Andretti, the France Family, and Bobby Rahal.

Watkins School District year-end Honor Rolls

The Watkins Glen School District issues its year-end High Honor, Honor and Merit Rolls, the only such listing it issued relating to the 2020-21 school year. It covers grades 7 through 12. See Schools.

Glen Ale is back after an 80-year hiatus

Finger Lakes Distilling and Lucky Hare Brewing team up to resurrect Glen Ale, a popular beer brand that was brewed in Watkins Glen in the late 1930s. See Business.

Guest column by County Attorney Steven Getman

Schuyler County Attorney Steven J. Getman asks: "Leasing your land for solar power? Know your rights before you sign." He presents an overview and specific issues to be carefully considered. Column.


Photo: Schuyler County Attorney Steven J. Getman

Rumsey officially tops Spaulding by 213 votes

Schuyler County Sheriff's Investigator Kevin P. Rumsey (left) officially outpolled Undersheriff Breck Spaulding (right) by an 815-602 margin -- by 213 votes -- in the June 22 Republican Primary, the Schuyler County Board of Elections announced on July 1. The Primary determined the GOP Candidate for Sheriff in the November election. Before absentee ballots and affidavits were counted, the margin had been 207 votes, 788-581. The campaign between the two men will continue, each camp saying in the runup to the Primary that its candidate would continue in the race (the Primary loser as an Independent) through to the general election. The winner in November will succeed retiring Sheriff Bill Yessman.

Chamber planning 3 summer sporting events

The Watkins Glen Area Chamber of Commerce is registering players for three sporting events this summer. Registration is open to members and non-members. Business.

1 dead, 4 injured in Yates boating accident

One person was killed and four were injured July 10 in a boating accident on Seneca Lake near the Showboat Motel in Yates County. Deputies, marine patrol and the Himrod Fire Department responded to the 5:30 p.m. accident, which officials said occurred when a high-performance, 45-foot boat turned abruptly at a high rate of speed, ejecting the six people aboard into the water. A woman, Cynthia Stuck, 65, of Waterloo, was pronounced dead at the scene. Her husband and daughter were hospitalized, as were two Clifton Springs residents. The operator, a Seneca Falls man, was taken to the hospital but did not receive treatment. Deputies said no flotation devices were being worn, although present on the boat. The investigation is ongoing.

WGI, United Rentals forge race partnership

Watkins Glen International and United Rentals, the largest equipment rental company in the world, have forged an agreement on the entitlement for the NASCAR Camping World Truck Series race on Aug. 7. The official race name will be the United Rentals 176 at The Glen. See Sports.

Schimizzi is president of Glen School Board

Barbara Schimizzi (pictured at right) was unanimously elected president of the Watkins Glen School Board by the board at its annual reorganizational meeting July 6 at the school. Schimizzi, who served most recently as the vice president, succeeds Gloria Brubaker, who stepped down from the board at the end of June after serving on it for a total of 20 years. Named vice president Tuesday was Craig Bianco, winner in a close vote over Theresa Butler.

SCCUDD leads grad sticker shock event

The Schuyler County Coalition on Underage Drinking and Drugs partnered with 10 area businesses to hold a three-day alcohol retailer sticker shock event. Schools.


Of local interest ... A departure & a birthday

-- Michael Hardy (pictured at right), Executive Director of the Watkins Glen Area Chamber of Commerce, is resigning due to private family matters. A notice to Chamber members by Matthew Sharpe, chair of the Chamber Board of Directors, says Hardy "has expressed his need to spend more time in the Rochester area." His final day of work is expected "in the September 2021 timeframe," said Sharpe, who noted that a search for a new Executive Director will be conducted "over the next several months."

-- Dr. Frank Brown (pictured at right), longtime music teacher at Odessa-Montour High School, celebrated his 95th birthday Wednesday, June 30 with a party at his home in Watkins Glen. Said one acquaintance, Jeff Castor, Dr. Brown is "an exceptionally fine individual who is going strong at 95." Said another, Ennie Lattin: "Dr. Brown was a very liked music teacher at Odessa for many years and came back as a sub after teaching in Florida. He loved teaching and the kids. Just ask anyone who had him in the 1950s to the '70s."

Girl dies in car-pedestrian accident in Hector

A 6-year-old girl, Risha Rohith of Plainsboro, New Jersey, was pronounced dead at Schuyler Hospital on July 3rd after being struck by a car on State Route 414 in the Town of Hector. The Schuyler County Sheriff's Office said the accident occurred about 6:05 p.m. when Sidnee A. Turner, 57, of Painted Post, driving south on 414, was unable to stop her car in time when the child ran into the road. The Sheriff's Office was assisted at the scene by the Burdett Fire Department and Schuyler Ambulance.

10 graduate from Leadership Schuyler

Ten community professionals graduated from the annual Leadership Schuyler Program at a ceremony held on June 24th at Mangus Farms. People.

55 receive their diplomas at Odessa-Montour

Odessa-Montour High School bid farewell to its Class of 2021 in a ceremony June 25 on the school athletic field. Retiring teacher Russell Gardner was the keynote speaker. Valedictorian Megan Adams delivered the Class Message. Schools.

Odessa File Athletes of Year receive plaques

The three girls named by The Odessa File as Athletes of the Year at Odessa-Montour High School pose above -- from left, Tori Brewster, Autumn Garrison and Hannah Nolan. The awards were sponsored by the E.C. Cooper Insurance Agency of Watkins Glen. Similar plaques were also being distributed to the Watkins Glen High School Athletes of the Year, Owen Scholtisek and Thalia Marquez.

Glenora signs Victory Lane pact with WGI

Watkins Glen International has announced Glenora Wine Cellars as the Official Champagne of WGI in a multi-year partnership that will bring the winery's Brut Champagne to Victory Lane at the conclusion of races at the famed road course through 2023. Business.

Hochul honors Clute Park project completion

Local, regional and state dignitaries gathered June 22 at Clute Park in Watkins Glen to celebrate completion of the $5.3 million project that is transforming the park with a new year-round pavilion, outside showers, a seasonal splash pad and an ice rink. Among those present: Lt. Gov. Kathy Hochul (in file photo, right), who said it is"so refreshing to me to see the resiliency of this community, how people here came back, and you continue to project like this with a groundbreaking, and now a ribbon-cutting, all during this time of the pandemic." The project is part of the state's Downtown Revitalization Initiative.

Magnificent Sevens

An Odessa File honors team -- with 7 students each from the Watkins Glen and Odessa-Montour school districts -- is unveiled. Seven.

Hanlon kids benefit from Foundation grant

Hanlon Elementary School, in partnership with Books in Homes USA, has been awarded $2,000 from the Community Foundation of Elmira-Corning and the Finger Lakes to support its "Countering Summer Slide-Year 2" literacy program. The grant, matched by community donations, will enable Hanlon to deliver 1,607 books to incoming 3rd-6th graders before summer break. Schools.

Rotary honors Hayes as Student of the Month

Watkins Glen High School graduating senior Briana Hayes was honored June 17 by the Watkins-Montour Rotary Club as its WGHS Student of the Month for June. Hayes was intoduced by teacher Sheila Klemann, who praised the honoree as dedicated and a hard worker, with a strong commitment as managing editor of the school Yearbook. Hayes, a member of the Natiional Honor Society and the soccer and track teams, teaches dance and is a referee for youth soccer. She will study mechanical engineering at Alfred University.

WGHS graduates 65
in outdoor ceremony

The event was held at the school's Alumni Field under sunny skies and with a cooling breeze. Schools.

Photo: Cap worn by graduate Mattie Yontz reads: "Now it's my turn to teach." .

Tellers (from left) Laurie McCoon, Olivia Colón and Michelle Carey pose at the bank's 1930 sign just before wrapping up the branch's final day of operation.
Bank in Odessa completes its long, long run

The Odessa branch bank of the Tompkins Trust Company closed its doors at 5 p.m. Friday, June 18 -- its last day of operation after Tompkins Trust decided recently to close it. Longtime tellers Laurie McCoon and Michelle Carey were on the job, as was Olivia Colón, subbing for Evelyn Landmesser, who had just started a long-scheduled vacation. Colón was in from the Trumansburg branch, where Landmesser will be working going forward. McCoon and Carey are pursuing other options.

Photo: The bank, on Main Street in Odessa. It has operated under varying ownership since 1930.

Ah, spring, with flowers in all their beauty

Watkins Glen photographer Liz Fraboni turned her camera on springtime flowers and other plants over the past few weeks -- as well as on a couple of birds and some garden art --in this latest collection of her work.

To see the photos, click here.

Here comes the Seneca Spirit

A 64-foot tour boat (left) from the Washington, D.C. area will be plying the waters of Seneca Lake soon -- part of Mark Simiele's Seneca Harbor Cruises. Features.


An e-mail issue
One of my e-mails has developed a stubborn streak: most items don't seem to be coming through on it. Use this one, which I'm incorporating in the links at the bottom of each page:

Don't use Google to access this site
A few people have complained that they cannot access The Odessa File. If you know any of these people, tell them the problem is with Google, and that simply clicking on the Google link to this website often doesn't work. The screen comes up blank. Instead, have them type in odessafile.com (nothing more and nothing less) in the address line and hit refresh. That should solve the problem.
So ... avoid Google, at least for now.

For other recent Schuyler County news, click here.


For other recent Schuyler County news, click here.

Want to e-mail this website? Just click below.

Check out our Wine and Tourism page
We've updated our Wine and Tourism Page, with links to recent Chamber of Commerce blogs. Check it out here.

Want to contact us?
You can write to: P.O. Box 365, Odessa, NY 14869
You can call: (607) 742-2772
You can email:
chaef@aol.com

For other recent Schuyler County news, click here.

Area historical photos can be found on History.
For full coverage of the 2013 Alice Trappler murder trial, you can click here.

For other recent Schuyler County news, click here.




Click on the ad above to reach the ZiffLaw website.
--------

Click here or on the ad above to reach the Schuyler County Partnership for Economic Development website

--------------------------------

----------

Click on the ad below to reach the Spaulding for Sheriff website.

-----------

Click on the ad below.

229 S. Catherine St., Montour Falls
(607) 210-6600

We also have a Business Card Page. Click here.

----------------

Editor's Note

Debbie Stayer Kelly of Burdett -- a lifelong Schuyler resident, a single parent of two sons and a highly praised Cornell employee -- has Stage 4 cancer as well as a rare genetic mutation called Lynch Syndrome. She is facing a large financial burden as her battle continues.

Her Cornell colleagues have created a GoFundMe page for her that you can find right here. An update can be found by clicking on the Updates button on that site. I hope we all can help out.

--------------

Read The Stoneware of Havana, N.Y. and Its Makers
by Allen F. Sweet.

A history of the manufacturing of Stoneware in that village (Montour Falls) from 1850-1888. More than 100 color photos.

Available at the Schuyler County Historical Society Museum.

-----------

A book of poetry by J.A. Bauman of Watkins Glen -- "words that God gave me to share with you." Available through Amazon.com.

-----------

A Christian-based autobiography written by Melinda Kreischer, pen name for a long-time Finger Lakes area resident. Ordering information can be found here.

----------

My Wild Ride: The Untamed Life of a Girl with No Self-esteem, an autobiography by ex-Throughbred trainer Susan Bump -- who grew up in Montour Falls -- is now available in e-book formats at major retailers including Amazon.com

------------

Click on the ad below to go to the Schuyler County Transit schedule.

-----------

The Elizabeth Amisano Ovarian Cancer Education Fund
Live Like Liz, Inc.
P.O. Box 434
Watkins Glen NY 14891
www.LiveLikeLiz.org
LiveLikeLiz@yahoo.com

---------

----------------

A novel by Steve Piacente about a military cover-up, and about the ethical boundaries of journalism. For a closer look, click here.

---------

The author, J.N. Brown, is a 2005 graduate of Odessa-Montour High School. He works at Corning Inc. To visit his website, click here.

----------

An account of a daughter's eating disorder and her mother's seeming helplessness and desperation in the face of it -- and yet a story of hope, love and survival, and a lifeline to other parents dealing with obsessive behavior. $17.95 from ecwpress.com

-----------

A self-help guide to understanding the role of emotions, this book offers a four-step path to emotional mastery and freedom. $15.95 from Infinitypublishing.com

-------

We also have a Business Card Page. Click here.

------------------
An eternal message of lights, hope and faith

The week following Susan Haeffner's passing was fraught with signs -- most of them light-based, and one in the form of a vision. Here the editor relives those days in an effort to pass along a message of hope and faith. Message.

Above: The Aurora Borealis (From the Internet--as seen in Scandinavia)

-----------
Oh, the famous faces I've seen

The editor has been thinking about fame (a commodity foreign to him personally), and about the famous people he has encountered. Some thoughts on the subject. Famous.

The Sound and the Silence: A Memoir
Some things in life can mean a great deal -- can embody hope and dreams ... and memories. The sailboat is one such thing for the author. Silence.
---------

Some sports stories and essays inside
Check out our sports related stories and essays, located at the bottom of the Sports Page.

Some special feature packages
From stories of life years ago along Steam Mill Road, to stories by the editor -- you can find them at the bottom of Features.
---------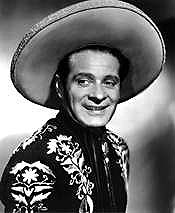 The editor's long search for some childhood icons
When he was a child, the editor let fear get the better of him while he was watching a pair of beloved TV heroes in peril. The scar from that experience lingered for decades. For a journey through what the editor's son calls "a weird obsession," click here.
Above: One of the heroes in question.
------
A cabin in the woods
The editor travels, figuratively, back in time to an old haunt, familiar faces and warm memories. Cabin.