For your convenience, we have installed the link below to make donations to this website easier. Now you can utilize your PayPal account or your credit card.
--------------
Mechanics Club
Serving the youth of our area since 1932. Click here for details.
-------------
We also have a Business Card Page. Click here.
----------------
To visit the Schuyler Little League website, click here or on logo above.
------------------
Click below to call up a Boosters e-mail form.
------------------
WATKINS GLEN SPORTS BOOSTER CLUB
Supporting the Senecas! You can reach the club at wgboosterclub@yahoo.com
-----
Mechanics Club - Serving the youth of our area since 1932 - click here for details.
-------------
-------
We also have a Business Card Page. Click here.
----------------
To reach the Watkins Glen School District website, click here.
--------------
703 South Decatur St., Watkins Glen, New York. Call (607) 535-4666.
---------------
Click on the ad below, and go to the H.L. Stephens website
--------
We also have a Business Card Page. Click here.
---------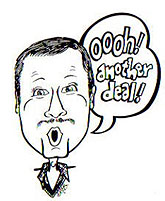 To go to Jim Guild's Famous Brands website, click on the drawing above or here.
Speakers set for 7th annual Top Drawer 24 gathering

WATKINS GLEN, April 30 -- Preparations are under way for the 7th annual Top Drawer 24 party at the Watkins Glen State Park Pavilion on Thursday, June 7.
Among those preparations has been confirmation of the appearance of a line of guest speakers headed by National Football League executive Dennis Kayser.
In addition, WETM-TV sportscaster Steve Vesey will be a speaker, along with former Top Drawer 24 honoree Katey Cheplick, who this year has played two varsity sports -- volleyball and basketball -- at Penn State Altoona.
That trio, among others, can talk from experience to the honorees -- the Top Drawer class of 2012 -- about life's challenges and rewards.
The Top Drawer team, chosen annually by committee and to be announced in late May, is subtitled The Brian J. O'Donnell Schuyler County Scholar-Athlete-Citizen team, named in honor of the retired Watkins Glen High School principal who now serves as the district's School Board president (at right). The team is composed of outstanding high school students who come from school districts wholly or partially within Schuyler County: the Watkins Glen, Odessa-Montour, Trumansburg and Bradford districts.
The evening will begin at about 5 p.m. with a social gathering -- featuring fruits, cheeses, sandwich wraps and cake -- and there will be an opportunity for a group picture of the 24 honorees to be snapped by parents and by the editor of this website for publication here. Awards sponsored by E.C. Cooper will also be presented to The Odessa File Athletes of the Year from the Watkins Glen and Odessa-Montour High Schools. Two other honorees: the recipients of the annual Susan B. Haeffner Schuyler County Sportsmanship Award sponsored by The Odessa File.
The Top Drawer 24 honorees will go on a brief walk with O'Donnell at about 5:45, after which speeches will begin -- all fairly brief. The lineup of speakers includes.
-- NFL executive Dennis Kayser
Dennis Kayser, a senior director of on-field operations, is in his 9th season working for the National Football League in New York. He is responsible for all on-field products that are worn by both the players and the coaches and works closely with companies such as Nike, New Era, Under Armour and Riddell that have a license to work with the NFL teams.
He also serves on various player safety committees, including the Head, Neck and Spine Committee, the Injury and Safety Committee and the Foot and Ankle Committee. These committees are focused on reducing player concussions and foot, ankle and knee injuries, as well as promoting overall player health and safety.
Prior to working in the National Football League, Kayser worked 13 years for Nike, Inc. in the Football Sports Marketing Department. His primary responsibilities were working with the college football and NFL teams under Nike contracts, particularly involving the team apparel and cleated footwear divisions.
Before Nike, Kayser served as a faculty member and head football coach at Cortland State University from 1986-1990 (pictured above). He helped guide the Red Dragons to their first and only undefeated season in school history in 1988. During this period, the Red Dragons went on to their first two NCAA postseason appearances ever.
Kayser learned the tools of the trade while an assistant football coach at Dartmouth, Lafayette, Springfield, Union, Princeton and Albany State. He also coached lacrosse while at Union and Springfield.
He is the proud father of a son, Brian, who teaches Special Education in Charlottesville, Virginia, and a daughter, Meghan, who is a sophomore at Gettysburg College.
--WETM-TV sportscaster Steve Vesey
Steve Vesey joined WETM in August of 2004 as the Weekend Sports Anchor/Reporter, and took over as Sports Director two years later. He moved to the Twin Tiers from Ohio, where he spent the first 22+ years of his life.

Steve developed a love for sports at an early age. Whether it was watching an NFL game or playing pick-up basketball in the driveway, sports took up a large chunk of his time -- a trend that continues to this day. Sports also led him to meet his eventual wife. He was the star basketball player, she was the lightning-fast sprinter -- a perfect match.

The Vesey family lives in West Elmira, in their ever-growing household.

Steve says he is honored to speak at the 2012 Top Drawer 24 event -- an event highlighting what he called "24 athletes who put in the time on and off the playing field to be star human beings. That is the important part, since high school athletics are just the beginning."
--Former Top Drawer 24 honoree Katey Cheplick
Katey Cheplick, a 2009 graduate of Watkins Glen High School, is the only person ever to be named to the Top Drawer 24 team in four different years. An outstanding student-athlete who competed in volleyball, basketball and softball in high school, she has been a two-sport athlete in college, playing basketball and volleyball at Converse College in South Carolina for two years before transferring to Penn State Altoona -- where she played the same two sports in her junior year. Her volleyball team had a successful season, earning a spot in the NCAA tournament.
She was recently named to the Allegheny Mountain Collegiate Conference Academic All-Conference Team, and to the Chi Alpha Sigma Student-Athlete Honor Society -- one of only eight student-athletes at her school honored with inclusion into that national society, which prizes athletic and academic achievement as well as character and citizenship.
--Others:
The evening will also feature words from Bradford High School Principal Kelly Houck, Top Drawer 24 Committee Chair Craig Cheplick, committee member John James, and Rev. Beverly Karr-Lyon of the First Presbyterian Church of Watkins Glen, among others.
****
After the speeches, O'Donnell will introduce each of the 24 honorees, describing their achievements and presenting each with a medallion. Plans also call for presentation of Certificates of Achievement from the offices of State Senator Tom O'Mara and Assemblyman Christopher Friend. Watkins Glen High School Principal Dave Warren will serve as emcee.
The honorees are being encouraged to invite as many people as they wish: friends and family who can share in the celebration. The event is also open to the public. There is no charge.
Photos in text: From the top: Brian O'Donnell; Dennis Kayser; Steve Vesey; Katey Cheplick.
********
Check out the features below

Baseball essay: Out of the Mist of Lore
Ray Dandridge is in the Baseball Hall of Fame -- one of its more obscure members. Herewith a look at the man. Lore.

A childhood hero
Bubba Phillips was a journeyman major league baseball player in the 1950s and 1960s -- not normally the stuff of hero worship. But he was hero to the writer of this story -- and friend. Bubba.
A night of beauty
This is a story about an unusual -- and quite beautiful -- visit to Cooperstown in the dead of winter. It's titled "Holy Night." Holy.
A childhood tale: "Damn Yankees"
Here's a little writing exercise about a childhood sports memory -- the day the Little League team for which I pitched, the Tigers, lost to the hated Yankees. Yankees.