Click here or on the ad above to reach the Schuyler County Partnership for Economic Development website
---------
Click on the ad below to reach the NY Connects website.
---------------
For your convenience, we have installed the link below to make donations to this website easier. Now you can utilize your PayPal account or your credit card.
--------------
Our Primary Pages
Home
Sports
People
Features
Business
Government
Forum
Schools
PSA
Calendar
History
Obituaries
Wine & Tourism
Classifieds
Agriculture
---------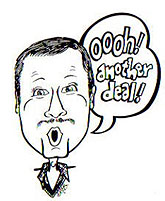 To go to Jim Guild's Famous Brands website, click on the drawing above or here.
-----------------



Calendar of Events

Note: Listings on the Calendar Page are free of charge.
See repeating events at bottom of the page.


July 13
Schuyler County-sponsored Blood Drive, 9:30 a.m.-2:30 p.m., Human Services Complex, Conference Room #120, Montour Falls. Walk-ins are welcome. To register through the American Red Cross, visit https://www.redcrossblood.org/donate-blood/dlp/coronavirus--covid-19--and-blood-donation.html.

October 4
The Inn at Taughannock's third annual Wedding Showcase, rescheduled from April 5 due to the coronavirus pandemic.



Repeating events:
The Watkins Glen Public Library will host virtual storytime every Wednesday and Saturday morning at 10 a.m. via Facebook Live. Email SavardT@stls.org with any questions.

The Check-It-Out Thrift Shop, 6069 Turnpike Road, Mecklenburg, next door to, and run by and for the Mecklenburg United Methodist Church. Open every Friday and Saturday from 9 a.m. to 2 p.m. Opening for the 2020 season on Friday, June 26.