Click on the ad above to reach the Glenora website.
--------------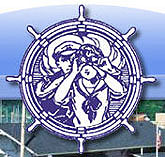 Seneca Harbor Station & Captain Bill's
To reach the website of the Seneca Harbor Station and Captain Bill's, click here.
-----------
Click on the ad above to visit the Visions Credit Union web site -- you deserve a financial partner that has your best interest in mind!
------------
Watkins Glen Supply, Inc.
P.O. Box 70
2768 State Route 14
607-535-2454
wgsupply@gmail.com
www.wgsupplyny.com
----------
The Odessa File's
Primary Pages
Sports
People
Features
Business
Government
Forum
Schools
PSA
Calendar
History
Obituaries
Wine & Tourism
Classifieds
Agriculture
Columns

Click here or on the ad above to reach a Chamber of Commerce website.
--------------
Odessa Wine
and Spirits
We are located on Main Street in Odessa, next to the Tompkins Trust Company branch.
Send us an email to sales@odessawinesandspirits.com to let us know what you would like us to have in stock.
-----------
SCT Computers
Apple Certified Technicians
Microsoft Certified Systems Engineers
A+ Certified Technicians
Visit us at 306 N. Franklin St., Watkins Glen, 607-535-2495
or
124 Main St., Penn Yan
(315) 694-7399
Email:
Support@SCTcomputers.com
www.SCTcomputers.com
----------------


Your authorized FedEx ship center
M-F 8:00-5:30 (Cut off time 3 pm)
Sat. 10-2 (no pickups)
306 N. Franklin Street
Watkins Glen NY 14891
607-846-7377

Click on the ad below to go to the United Way of Schuyler County website.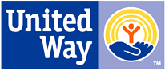 ---------------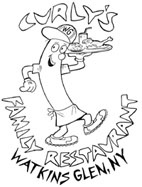 Curly's Restaurant is a page sponsor -- of our People Page. People.
Other page sponsors:
Business -- Sidle Insurance
Sports -- Cayuga Health
Features -- Jeff's On-Site Services
Government -- Jr. Specchio's Inc.
Schools -- Available
Calendar -- Hi-Lites
Forum --Available
------------------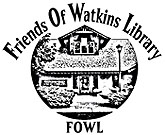 To reach the FOWL website, click on the logo above.
-----------
To go to Jim Guild's Famous Brands website, click on the drawing above or here.
-----------------
Our Primary Pages
Sports
People
Features
Business
Government
Forum
Schools
PSA
Calendar
History
Obituaries
Wine & Tourism
Classifieds
Columns
-----------
Click below to go to the
Rotary Club website.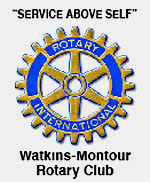 ----------
Contact this website at:
chaef@aol.com
----------------
4 Novels by the editor
Island Nights
Excerpt here.
The Islander
The entire novel:
Cabins in the Mist
Excerpt here
The Maiden of Mackinac
Excerpts Maiden
---------------

Click on the ad below to reach the website.

30th annual Village Christmas set for Friday

The 30th annual Watkins Glen Village Christmas is set for Friday, Dec. 1st on Franklin Street in the village. It will feature a tree lighting, a parade, vendors, face painting, a petting zoo, and fireworks, with businesses open for extended hours. Features.


Oh, those Lions ...

The editor enjoys the Thanksgiving weekend and reminisces about Turkey Days past. Column.

Anyone caring to advertise may contact the publisher, Charlie Haeffner, at chaef@aol.com for information.

Moon over Schuyler

Marti Dense sent in this photo from Nov. 27th showing a Beaver Moon overlooking the hills of Schuyler County. The Full Moon in November is called a Beaver Moon, named because this is the time of year when beavers build their winter dams.

Marmor named Assistant County Attorney

Schuyler County Attorney Steven Getman has announced his appointment of Montour Falls resident Sophie Marmor as an Assistant County Attorney. Government.




Photo: Assistant County Attorney Sophie Marmor (Photo provided)

A weekly column from
State Senator O'Mara

State Senator Tom O'Mara provides us with a weekly column -- this one titled "New law wipes clean millions of criminal records." Column.


Left: State Sen. Tom O'Mara

Our annual presentation of the poem 'Genesis'

The editor's explanation in verse on the origin of The Odessa File -- complete with Santa and a chatty mouse. Genesis.

And inside:

--CCE annual meeting set for Dec. 6. Business.
--O'Mara, Palmesano rip Clean Slate Act. Govt.
--Meet Father David Hanselman, Jr. (pictured at right). Features.
--Rotary to present "A Christmas Carol." Features.
--Boating Club offers three seminars. People.
--Yates man joins NY Veterans' HOF. Government.
--Real-time analysis of lab tests at CH. Business.
--7 join National Honor Society at WGHS. Schools.
--CMC earns Coronary Intervention award. Business.
--Arnot Health, Cayuga Health plan affiliation. Business.


Skye Honrath repeats as Schuyler Fall MVP

Watkins Glen soccer standout Skye Honrath, who led her team to its second straight Section IV, Class C championship, has been selected for the second straight autumn as The Odessa File's Schuyler Fall MVP. She tops a list of All-Schuyler, All-Sports All-Stars -- First, Second and Third Teams -- that appears on Sports.

Photo: Skye Honrath

Cyndy Wood, Glenn Larison join Essentials

Teacher/Water Safety instructor Cyndy Wood and Businessman/Politician Glenn Larison have been added to the list of The Essentials, a group of 38 outstanding Schuyler County residents or natives who have impacted life here or elsewhere. With the two latest inductees, there are now 19 men and 19 women among the honorees. None of The Essentials are in the Schuyler County Hall of Fame, but perhaps will be someday. Essentials.

The Arc of
Chemung-Schuyler

To find out about The Arc of Chemung-Schuyler -- it services, its mission, its vision -- check out its website here.





Looking to buy baseball, football, basketball, hockey, non-sports cards, mostly pre-1988. Call
Charlie Haeffner at (607) 742-2772.

And inside

Read the latest Letters to the Editor on the Forum Page.

For Part 1 of "Schuyler County and Me," reprised, Click here.
For Part 2, click here.
For Part 3, click here .
For Part 4, click here.
For Part 5, click here.

******
The Editor's Columns

--Obituaries--
Death Notices on the Obituary Page.

Dorothy ("Dot") Kovacs, 87, of Ithaca.
Lewis Stanley VanNederynen, 92, of Mecklenburg.
Jeanne Witte Wrinkle Wayland, 83, of Horseheads.
Christopher Daniel Smith, 51, of Pine City.
Tod C. Blodgett, 59, of Watkins Glen.
Ralph Nemeth, 86, formerly of Watkins Glen.
Ann Clute Obenshain, 82, formerly of Watkins Glen.
Nathalie Ann Stanton, 94, of Montour Falls.
Thomas Bernard Powers, 88, formerly of Schuyler County.
Mary A. Rappleye, 95, of Watkins Glen.
Robert E. Watkins, 71, of Watkins Glen.
Marian Anne Habbershaw, 97, formerly of Montour Falls.
Colleen Catherine Ross, 40, of Corning.
Raymond L. Wright Sr., 69, of Watkins Glen.
Gary E. (Pops) Kelly, 81, of Burdett.

To reach the Famous Brands website, click here.

Watkins board tables move on truck financing

The Watkins Glen Village Board on Nov. 21 put on hold any decision on a new aerial ladder truck for the fire department while it gathers more information on possible grants or other options. On the table Tuesday was a potential lease/purchase plan, but Mayor Laurie DeNardo said she'd prefer to "sit down, talk and come up with a plan" before financing the $1.5 million vehicle. Added Trustee Peter Cherock: "We want to do it right." The truck would replace a 24-year-old vehicle now used.

The board also:
--Was told by Village Clerk Fred Warrick that live-streaming of board meetings has been delayed due to "a little snag," but should be operational soon.
--Altered financing of Phase 2 of the Water Systems Improvement Project, opting for a New York State EFC 0% interest loan as opposed to a Rural Development loan that carried an interest rate.

Photo in text: Mayor Laurie DeNardo at the meeting.

Veterans, families enjoy Thanksgiving meal

Almost 60 veterans and their families -- about 120 people in all -- were treated to a Thanksgiving dinner November 20th at Art & Nancy's eatery in Watkins Glen. First-graders at B.C. Cate Elementary School provided letters to the vets honoring them. People.

At right: One of the 48 B.C. Cate letters: "Thank you for your service. You are very brave."

O-M boys varsity basketball coach Aaron Thomson gives his team some instructions during scrimmage.
O-M boys, with new coach, hold scrimmage

The Odessa-Montour High School boys varsity basketball team held its first scrimmage Nov. 21, hosting Trumansburg in a series of 10-minute contests in the O-M gym. The squad, coached by Aaron Thomson -- last year's junior varsity coach, elevated to varsity after the resignation of Kristine Gardner -- has a number of players back from last year, such as David Patterson, Ben Heichel, Tyler Malnoske, Brady Cannon and Brad Gillis. The team's first game of the season is set for Dec. 2nd at home against Elmira Notre Dame.

Photo: The Grizzlies' Drew Parmenter puts up a shot against Trumansburg.



Click the ad below to reach the Hazlitt 1852 website.
Click here to reach the Hazlitt 1852 Facebook page.

Want to phone The Odessa File?
You can reach us at (607) 742-2772


Click on the first ad below to see
more about Cabins to Castles.

Click on the ad below to reach the
Seneca Harbor Station and the
Captain Bill's Seneca Lake Cruises site.
The Seneca Legacy dinner cruise ship.



A column by Odessa
Mayor Gerry Messmer

The mayor provides us with another in his series of columns on what is happening in Odessa and the surrounding area. This time he discusses business growth in Odessa, the opening of the rail trail, and upcoming projects. Column.


Photo: Odessa Mayor Gerry Messmer

From left in front of the Elks Lodge for the check presentation were the Elks' Foot Field, Evvie Amisano, Emily Amisano, D.J. Amisano, Luca Amisano, Christina Amisano, Mary Ellen Fraboni and Nancy Boyce from Live Like Liz, and Elks Exalted Ruler Louis DeBolt with his grandson Benjamin.
$800 presented to Live Like Liz
Watkins Glen Elks Lodge 1546 on Nov. 18 presented a check for $700 (raised through a chicken barbecue on Nov. 12) and $100 raised at the Elks Lodge bar to the Live Like Liz, Inc. organization. Live Like Liz was created in memory of Elizabeth Amisano, who died in 2005 at the age of 20, the victim of ovarian cancer. The foundation has raised funds since then to provide scholarships as well as grants for cancer research.

Chuck Franzese was one of many vendors at the bazaar. He was raising money for St. Mary's through the sale of racing memorabilia.
St. Mary's holds its annual bazaar in Watkins

The annual St. Mary's Holiday Bazaar was held Nov. 18 at St. Mary's of the Lake Parish Center in Watkins Glen. The event featured a Christmas Cafe; a Granny's Cupboard with baked goods, candies and pies; two raffles; antique and newer items; a cake booth, and a variety of vendors -- along with a visit by Santa Claus, who met with visiting kids in Santa's Workshop.

Photo: Two of the many bazaar workers: Joan Argetsinger, left, and Midge Franzese.

Dancers lean during a musical number on opening night of "Seussical the Musical" in the WGHS Auditorium Friday.
'Seussical the Musical' ends its Watkins run

The Lake Country Players' production of "Seussical the Musical" was presented for the third and final time Sunday afternoon, Nov. 19 in the Watkins Glen High School auditorium. The show featured favorite Dr. Seuss characters like The Cat in the Hat (played by Alex Gill) and Horton the Elephant (Brenden Wendling) along with Gertrude and her one-feather tail (Kelsey Gill) and Amazing Mayze (Annabeth Wheaton). The play was directed by Enaw Elonge with musical director Jenn Kraemer and accompanist Brian Cerow.

Photo: Alex Gill as the Cat in the Hat and Anne Roney as JoJo during opening night.

Schuyler Legislature OKs $65,178,957 budget

Following a 20-minute talk by interim County Administrator Shawn Rosno describing the proposed 2024 budget, the Schuyler County Legislature on Nov. 13 unanimously approved it. The $65,178,957 spending plan calls for a tax levy of $10,934,051, down 2.25% from this year. The budget, compiled under Rosno's watch after he was installed to replace the departed Fonda Chronis, was described by Rosno as "solid," while the process in shaping it was termed by one Legislator as "seamless" and by another as "very nicely done."

Photo: Administrator Shawn Rosno at the Legislature session.

Rotary honors Barr as Student of the Month

Odessa-Montour High School senior Hannah Barr was honored Nov. 16 by the Watkins-Montour Rotary Club as its Student of the Month for November. Barr was introduced by English teacher Holly Campbell, who described the honoree as "bright, hard-working and incredibly kind" -- qualities "she demonstrates in every aspect of her life, with her peers, in athletics and within her community." Barr, who Campbell said possesses "a quiet brand of leadership," is president of National Honor Society, Student Council and the Senior Class, editor of the school Yearbook, and a member of Rotary Interact and the school's Student Advisory Group. She is planning a career in veterinary medicine.

Photo: Hannah Barr with English teacher Holly Campbell.

Cornell Alumni Affairs selects Lakewood Vineyards Chardonnay

Cornell Alumni Affairs, which created a wine club to highlight the talents of its alumni, has selected Lakewood Vineyards' 2022 Chardonnay for its 2023 collection of Alumni Wine. Business.

Photo: A bottle of Cornell Finger Lakes Chardonnay from Lakewood Vineyards. (Photo provided by Lakewood Vineyards)

Seneca Lodge's Gloria Brubaker cuts the ribbon, with family and government officials on hand for the event.
Ceremony marks 75 years of Seneca Lodge

The Seneca Lodge's long history in Watkins Glen -- 75 years -- was marked Tuesday with a celebratory ribbon-cutting attended by State Senator Tom O'Mara and representatives of the village, Schuyler County and the office of Congressman Nick Langworthy. Watkins Glen Area Chamber of Commerce Executive Director Nigar Hale emceed, calling the Brubaker family-owned and -operated restaurant/bar/lodge "an integral part of the fabric of our region" and "a living testament to Finger Lakes history." O'Mara presented a proclamation from the state honoring the Lodge, while co-owner Brett Brubaker related how the main Lodge building was constructed in 1948. Other speakers included interim County Administrator Shawn Rosno, and Sharon Murphy from Rep. Langworthy's office.

Photo: State Senator Tom O'Mara at the ceremony.

Sports practices start

Practices for the high school winter sports season got under way Monday, with athletes on hand at the Odessa-Montour and Watkins Glen schools. Sports.

Photo: O-M's Olivia Barr, left, and Evvie Zinger at the first day of basketball practice.

 

'Reading Reading Project' book shed opens door

The Reading Center Community Church is inviting readers of all ages to visit its new book shed and to "take a book, leave a book." Features.

Photo: Some of the Reading project's books. (Provided)

Keynote speaker Gerry Messmer, left, and Rev. Jeffrey Tunnicliff, right, who offered an invocation and benediction, hold hands with members of American Legion Post 555 during the playing of a recording of "God Bless America" at the end of the ceremony.
Veterans Day observed in Watkins celebration

A turnout of 100 people observed Veterans Day Saturday during a ceremony in the Watkins Glen Community Center. The event, organized by American Legion Post 555, offered a keynote speech by Odessa Mayor Gerry Messmer, a retired Army Lt. Colonel, who praised the county Veterans Service Agency directed by Navy veteran Kristine Gardner. Messmer discussed the challenges facing returning service people, and urged everyone to thank a vet whenever the opportunity arises. A meal was provided afterward that was prepared by Erick Thorpe, with baked goods by Helen Specchio. People.

Photo in text: Keynote speaker Gerry Messmer.

A column by Assemblyman Phil Palmesano

Assemblyman Palmesano, in conjunction with Assemblyman Will Barclay of Pulaski, urges common sense as the state addresses its energy future. Their column is titled "Public Service Commission Delivers Reality Check to NY's Energy Overhaul." Column.

Photo: Assemblyman Phil Palmesano

Burdett Mayor Dale Walter to step down Dec. 1

Longtime Burdett Mayor Dale Walter (pictured at right) has announced in a letter to village residents that he is resigning his post effective December 1st.

Walter, elected a village trustee in 1990 and then as mayor in 1997, says his long tenure is coming to an end because "I have come to the point in my life that I need to step aside for personal and family time. I also strongly believe that others (hopeful younger) need to get involved in the local government process. I hope that I will accomplish that with my decision."

In addition to his role in helping run the village government, Walter has served in various capacities (including chief) in the fire department.

"I wish the next leaders continued success and Godspeed," he wrote in his letter.

Lewis wins in Catharine, Boyette in Hector

Incumbent Richard J. Lewis (R) defeated Michael G. Burns (D) 159-144 on Tuesday in the race for Town of Catharine Supervisor. Republican incumbents Ronald W. Hoffman (198) and C. Michael Learn (175) retained their Catharine council seats, turning back Democrats Roxanne Leyes (110) and Sharon Bradford (97).

In the Town of Hector races:

--Democrat Justin Boyette defeated Republican John R. White, 986-686, in the race for Supervisor.
--Democrat Rebecca L. Wright (862) and Republican incumbent Michael J. Bergen (861) won 4-year council seats, outpolling Republican Ben R. Dickens (826) and Democrat Veronica Perina (794).
--Anthony J. Mansfield (D) defeated Bruno Schickel (R), 936-713, in the race for a 2-year council seat.

In the Town of Orange:

--Republican Heather A. Waters defeated incumbent Norma J. Burris in the race for Supervisor.
--Tara K. Garcia (R) defeated incumbent Maryann J. Friebis in the race for a 4-year council term. Joanne A. Randall (R) was unopposed for a 2-year term.

Watkins girls win 2nd straight Section IV title

The Watkins Glen High School girls varsity soccer team rode an Ava Kelly goal and a stingy defense to a 1-0 victory Oct. 27th over top-seeded Trumansburg in the Section IV, Class C Championship game at Chenango Valley High School -- the team's second such title in two years. The Lake Hawks advanced to a regional contest at 12 noon Saturday, Nov. 4 against Section III champion Sauquoit Valley at Herkimer County Community College. Sports.

Photo in text: Watkins' Natalee Oliver, left, fights for the ball.
Football: Storm tops Susquehanna Valley, 38-14. Sports.

Glen firefighters battle Lakeview Avenue blaze

The Watkins Glen Fire Department was dispatched to 104 Lakeview Ave. in the Village of Watkins Glen on October 25th for a structure fire with smoke and flames showing. Features.

Photo in text: Flames shoot through the roof at the structure on Lakeview Avenue.

Field, Marquez are Homecoming King, Queen

Thomas Field and Thalia Marquez were announced as the Watkins Glen High School Homecoming King and Queen Oct. 21 at a Homecoming Dance in the school's Field House. The rest of the King's Court consisted of Ryan Willett, Brandon Chiacchiarini and Alex Holmes. Other Queen candidates were Kay Davis, Sasha Honrath and Alannah Klemann

Photo: Thomas Field and Thalia Marquez pose at the WGHS Homecoming Dance. (Photo provided)

Diners were filling up the lodge during the hors d'oeuvres portion of the evening. Dinner was to follow.
Spirit of Schuyler holds its annual Gathering

The Spirit of Schuyler non-profit organization held its annual major fund-raiser, The Gathering, Saturday night, Oct. 21 at the Hidden Valley Lodge. Dinner was provided by Corning Catering. The event helps raise money for emergency funding provided by the Spirit of Schuyler (SOS) to Schuyler County residents in need. SOS is spearheaded by the Tony Vickio family, who started the effort years ago as a party in the garage at their home. Raffles play a big part in The Gathering, with items donated by various area businesses and individuals.

Photo: Live music was provided by Mike Lucey.

Sunset over Seneca Lake: Oct. 22, 2023

The photograph on the right was snapped by Liz Fraboni of Hector on Oct. 22, another in a long line of contributions by Liz to this website.

Her photos were first published here back in 2006. In a five-year span, we published 50 groupings of her pictures, and many individual shots since. Over the years we've presented nearly 1,000 Liz Fraboni photos.

(Photo by Liz Fraboni)

Odessa-Montour senior David Patterson performed Scott Joplin's "The Entertainer" on piano.
Odessa-Montour show offers variety of talents

"O-M's Got Talent" -- an event showcasing a variety of talents by students in the Odessa-Montour school district -- drew loud applause Oct. 20th from appreciative spectators in the school's Fetter-Brown Auditorium. The acts offered instrumentals, vocals, dance, and card tricks, along with a performance by the Senior High Chorus while the judges -- administrators in the district -- decided on the winners. Entertainers (and their graduating class year) included Lily Bliss ('34), Khloe Dean ('28), Noelle Freud ('33), Molly Mahaney and Saskia Dechow (both '30), David Patterson ('24), Mars Rogers ('25) and Alex Campbell ('26), Heidi Anderson and Leah Stigers (both '31), Grace Riker ('29) and Emma Harrison, Brooke McCray ('33), and Jaxson Pound ('31).

Photo: 2nd grader Lily Bliss performed a ju-jitsu and mixed martial arts routine.

Rotary honors Robertson as Student of Month

Watkins Glen High School senior Maisie Robertson was honored Oct. 19th by the Watkins-Montour Rotary Club as its first WGHS Student of the Month for the 2023-24 school year. Robertson was introduced by teacher Kaz Popovich, who described the honoree as "amazing," "top notch" and "even keeled" -- a student whose favorite subjects are History and English and who hopes to attend Cornell University and become a lawyer "and eventually a judge." She is president of Student Council, National Honor Society and Varsity Club as well as an officer in several other school clubs, and is a member of the two-time IAC champion and defending Section IV, Class C champion girls varsity soccer team. Says Popovich of Maisie's attitude: "Give her something to do, and she runs with it."

Photo: Honoree Maisie Robertson, right, with teacher Kaz Popovich at Rotary meeting.

Watkins Glen is looking for a new treasurer

The Village of Watkins Glen is looking for a new treasurer following the resignation of Angela Ventra -- a move announced by Mayor Laurie DeNardo at the Oct. 18 meeting of the Village Board. The village "will post soon," advertising for applicants, said DeNardo. Another post unfilled -- but for which action is expected soon -- is the Director of Parks and Community Development following the recent departure of Parks Director Craig Bond. The board also approved removal of a decaying cottonwood tree at the edge of the Clute Park lakeside parking lot, which will clear the way for expansion of the lot, described by DeNardo as "so tight." Also approved: a Special Event Application for the annual Turkey Trot on Thanksgiving morning -- a walk/run along village streets.

Photo in text: From left: Watkins Glen Village Clerk Fred Warrick and trustees Bob Carson and Nan Woodworth.

Glen Library's Edwards wins Advocate Award

Watkins Glen Public Library Trustee Stacey Edwards has been awarded the Southern Tier Library System's 2023 Outstanding Library Advocate Award. Says library director Kelly Povero, "This award recognizes a person who has made extraordinary contributions to the development, improvement, or expansion of library service to the residents of their community. The award also encourages and awards the tradition of citizenship and excellence. Stacey -- a trustee for eight years -- led the multi-year roof replacement initiative and is actively working to address additional facility needs to preserve the physical integrity of the library for future generations."

Photo in text: Watkins Glen Library Director Kelly Povero, left, and honoree Stacey Edwards. (Photo provided)

Sunset View Creamery on the raw milk recall

The owners of Sunset View Creamery explain what prompted a recall on its raw milk that was sold from September 12th-14th, and what is being done to reinstate that popular product. Also noted: "Our cheese is still safe to eat." Forum.

Odessa-Montour School Board member Dana Sgrecci at the Oct. 12 session. Each board member received a gift bag in appreciation of his or her service.
School Board thanked for its service to district

Each member of the Odessa-Montour School Board -- in advance of the upcoming New York State School Board Recognition Week -- received a gift bag containing soap, a water bottle and a shirt at their Oct. 12 meeting. The gifts came from Superintendent Tracy Marchionda (right), who praised the board for its dedicated volunteer service. The board also heard a favorable audit report, discussed upcoming capital project work and ongoing shared services, and reaffirmed the merger of certain sports with the Watkins Glen School District while preliminarily discussing a Watkins call for a 50-50 split in the shared-sports cost -- up from the current 40-60 OM-WG payment plan.

Photo: O-M Superintendent Tracy Marchionda

United Way holds its annual spaghetti dinner

The Schuyler County United Way sold more than 300 meals Monday evening at its annual spaghetti dinner at the Montour Moose Lodge. Some attendees utilized the lodge dining room (left above), while many used a drive-through option. Students like Cara Reynolds (right in photo at right) served those dining inside. The meals, sold at $12 each, provide funds toward the United Way's goal to help finance 21 member agencies.



Klemann qualifies for States in the 100 Yard Backstroke

Schuyler Storm swim standout Alannah Klemann -- a Watkins Glen High School senior -- meets the New York State tournament qualifying time in the 100 Back at the large Shenendehowa Invitational. Sports.

Left: Alannah Klemann (File photo)

Falls Harvest Festival draws a large crowd

The annual event in downtown Montour Falls started slowly while it was raining, but festival lovers turned out in force when the weather cleared. Features.

Left: Amazing Pete's Balloons was a popular festival spot.

WGI's NASCAR race now part of Sept. playoff

Watkins Glen International's big NASCAR weekend is moving from August to September in 2024, when it will host a race in the NASCAR Cup Series playoffs. Sports.

Sunrise on Seneca
The photo above was sent in by Marti Dense, who wrote: "In a matter of minutes the sunrise came and went at the south end of Seneca Lake! (Picture take October 6, 2023)"

Watkins Board OKs streaming of its meetings

The Watkins Glen Village Board Tuesday night approved live streaming of board meetings, to take effect in the near future. Two cameras will be used, one at the rear of the meeting room and one at the side, facing the audience. Trustee Peter Cherock voted no. In other action, the board:
--Rejected a fire department request for the purchase of a $161,000 Firehawk 20 emergency boat to replace a 2002 boat now used. Mayor Laurie DeNardo told firefighters the board would continue to seek funding, although she said the service should perhaps be shared by the county.
--Put off, until further information is provided, board consideration of the proposed purchase of a $1.5 million fire department ladder truck.
--Approved, subject to Civil Service approval, the position of Director of Parks, Planning and Community Development -- an expansion of the old Parks Director post, minus its maintenance component, which now resides with Buildings and Grounds.

Photo: Watkins Glen Village Trustees Peter Cherock and Margaret Schimizzi at Oct. 3 meeting.

Elks Lodge 1546 donates $550 to Head Start

The Watkins Glen Elks Lodge 1546 donated $550 to the Schuyler Head Start program Friday -- money raised through a chicken BBQ on Sept. 14. The money, said Head Start officials, will be applied to the organization's transportation costs -- a significant part of their expenses. Head Start is a federal program for pre-school children from 6 weeks to five years old.

Photo: Elks Lodge 1546 Exalted Ruler Lou DeBolt, left, and Stewart Field, chairman of the Elks BBQ fund-raising committee, present the check to Head Start 3- and 4-year-olds.

Max Heitner, Director of Conservation for the Finger Lakes Land Trust, left, and Bruno Schickel cut the celebratory ribbon symbolizing the opening of the 2.5-mile trail. The Land Trust financed half of the $35,000 purchase price of the land, while Schickel donated time, equipment and expertise in clearing the trail. The two knives used to cut the ribbon were each fashioned from a rail spike found along the trail.
Ribbon cutting marks Odessa rail trail opening

A ribbon-cutting celebration near the south end of a recently cleared 2.5-mile trail where trains used to run was held Sept. 23 in Odessa. The trail, part of the Lehigh Valley railroad service from the early 1890s to the late 1970s, was cleared free of charge of long neglected overgrowth and turned into a serviceable trail for hikers, bikers, horseback riders and snowmobilers by Bruno Schickel, owner of a construction firm who is devoted to trail development. He would like to see the trail -- which starts in Odessa on Brooklyn Terrace and stretches to Hayes Road -- eventually reach all the way to the northern edge of the Town of Hector. Saturday's event was emceed by Odessa Mayor Gerry Messmer, who had the original vision for the trail and led an effort to purchase and clear it without using any taxpayer funds.

Photo: Sign on the trail lists the purchase and development donors: Schickel Construction Co., Finger Lakes Land Trust, Schuyler Glass Company, Chemung Canal Trust Co., and Ralph & Debra Daugherty. This 2.5-mile stretch was named in honor of Schickel, who spearheaded its clearing.

The 1951 GM LeSabre concept car, a popular feature at Sept. 8 Watkins Glen Grand Prix Festival.
Annual Grand Prix Festival draws a crowd

The annual and always popular Watkins Glen Grand Prix Festival drew a large crowd of motor-vehicle enthusiasts on Sept. 8, with spectators lining both sides of downtown Franklin Street to watch passing parades of vintage and modern cars. The focus -- the honored car -- was the Corvette, first produced 70 years ago. For a story and more photos, see Features.

Cayuga Health returns to mandatory masking

The Cayuga Health System has announced a return to required masking in response to current COVID community and transmission levels in the counties the health system serves, including Schuyler. The masking is scheduled to take effect at 12:01 a.m. Thursday, Sept. 7. Masking.

The ribbon-cutting at the Lulu-B Women's Clothing Outlet celebration was a Guild family affair. Joining Jim Guild (center) were, from left, daughter-in-law and son Ally and Jamie, grandsons Eli and Brody, granddaughters Natalie and Chloe, and daughter Erin and her husband Andy. At right is Chamber of Commerce Executive Director Nigar Hale.
Ribbon cutting celebrates Lulu-B arrival in WG

The Lulu-B Women's Clothing Outlet held a Grand Opening, ribbon-cutting celebration Sept. 6 at the store, located in the former Watkins Sporting Goods building at 123 E. Fourth St., Watkins Glen. The Outlet, specializing in "colorful and comfortable" women's clothing, is owned by Jim Guild, who also owns the Famous Brands store on Franklin Street in Watkins. The Outlet had a soft opening starting with NASCAR weekend. Open from 10 a.m.-6 p.m. daily, it offers what Guild called "a really good, quality brand of clothing" at 75% off the retail price.

Speakers at the ceremony included Nigar Hale, Executive Director of the Watkins Glen Area Chamber of Commerce; Watkins Glen Village Trustee Margaret Schimizzi; Schuyler County Legislator Mark Rondinaro; Sharon Murphy of Congressman Nick Langworthy's office, and Jim Guild, described by Hale as "visionary."

Photo in text: A certificate presented to the Lulu-B store by the office of Congressman Nick Langworthy.

For another photo from the ribbon-cutting, see Business.

Eslinger appointed Election Commissioner

The Schuyler County Legislature, in special session Wednesday morning, appointed Brian Eslinger as the new Democratic Commissioner of the county Board of Elections. He will complete the unexpired term of Carolyn Elkins, which ends on Dec. 31, 2024. Elkins -- who had served in the post since 2017 -- and her deputy, Kathryn Elkins, submitted their resignations in August, effective Sept. 6. Eslinger, whose salary will be $22,950, will start without a deputy. Finding one, a county official said, "will be up to Brian." Eslinger, co-owner of the Blackberry Inn Bed & Breakfast and the Blackberry Inn Kitchen in Watkins Glen, has in recent years been serving as a member of the Watkins Glen Planning Board.

Photo: Election Commissioner Brian Eslinger.

The Humane Society's Executive Director, Georgie Taylor, left, with her organization's Resiliency in Business award presented by Chamber Executive Director Nigar Hale.
Lodge, Hop Notch, HSSC, Haeffner win awards

The Watkins Glen Area Chamber of Commerce unveiled the winners Aug. 23rd of its Schuyler Tributes -- awards in four categories: Endurance in Business (won by Seneca Lodge), Resiliency in Business (won by the Humane Society of Schuyler County), Best New Business (won by the Hop Notch Brewing Company) and Schuyler Samaritan (won by Charlie Haeffner of The Odessa File). The awards were presented during a luncheon at the Seneca Lake Events Center at Clute Park in Watkins Glen. A total of 3,600 ballots were cast in online voting, with one source saying the Samaritan category drew the most interest.

Photo in text: Odessa File Editor-Publisher Charlie Haeffner won the Chamber's Schuyler Samaritan Award. There were five nominees for the award, created to honor a person who was "a vocal champion in our region," appreciates its beauty and natural resources, and "advocates for inclusion, diversity and equity in Schuyler County." (Photo by Laurie DeNardo)
Chamber Executive Director Nigar Hale presents the Best New Business Award to the Hop Notch Brewing Company's owner, Jeff Klossner (left), and the Endurance in Business Award, won by Seneca Lodge, to Brett Brubaker, the Lodge's Vice President and Manager.

Available on Kindle:
The Maiden of Mackinac

This story -- which spans 700 years and ranges from our region to Northern Michigan -- tells of a quest for the truth behind a legend ... the legend of a Native American maiden reputed to be centuries old. It was written by Charlie Haeffner, and is available now on Kindle at Amazon.com. To see the ad, click here.

Left: Cover art by Jon Haeffner



For other recent Schuyler
County news, click here.


Visit Jerlando's Ristorante & Pizzeria

Three locations: in Watkins Glen, Horseheads and Montour Falls

Click here or on the photo at left to go to the Jerlando's website. There you will find information about all three locations, plus menus.

Left: The front of the recently renovated Jerlando's at Franklin and 4th Streets, Watkins Glen

Watkins Glen Harbor Hotel
on the Seneca Lake waterfront.
16 N. Franklin St, Watkins Glen, NY
(607) 535-6116
Upscale, contemporary rooms and suites plus an American restaurant, an indoor pool and a fitness center.

Pet of the Week: Chief

Name: Chief
Sex: Neutered Male
Age: 3 years
Breed: Pit Bull
Size: Medium to Large

Wouldn't you just love to wake up to that grin every morning? What a great way to start your day! Chief is an easy-going, laid-back 3-4 year-old guy who just loves to cuddle. He enjoys his daily outings, and will pretty much just go with the flow. He seems to be pretty cool about other other dogs, is just a bit shy meeting new people, but very sweet. While he didn't live with young children, he has been around young children and did well. Chief and his "sister" Gracie came to us when their owner passed away suddenly. Having had a loving, stable home, they found themselves in the shelter facing a new chapter in their lives.

While they are not siblings, they are quite bonded, perhaps Gracie to Chief more so than Chief to Gracie, so we are hoping to find them a home together, but realize that may be challenging. But, if you love pitties, these two would liven up any home!

The adoption fee for adult dogs is $200. All have been spayed or neutered, vaccinated for rabies, kennel cough, DH(L)PP, have had a complete fecal analysis, been treated for internal and external parasites, are heartworm tested, on heartworm preventative and flea and tick preventative, and are microchipped. Stop in on Monday and Friday from 11-1, Saturdays from 10-1, or Sundays from 3-5 without an appointment or call us at 607-594-2255 to schedule an appointment. Or visit our website, www.schuylerhumane.org, to fill out an adoption application to get the process started.

O-M has its 1st cross country runner in years

Seventh grader Lexi Strobel is running cross country for Odessa-Montour Junior/Senior High School, the first XC runner at O-M in about two decades. Tuesday, she was second among 24 girls competing in an IAC modified race at Trumansburg. To find out how she became a "team of one" for O-M, see Sports.

Photo: Lexi Strobel (Photo by Gail Sgrecci)

On the lakefront,
early in the morning ...

Area photographer Liz Fraboni's camera has captured hundreds of images published on these pages over the years, and she has added another wiith this shot along the eastern shore of Seneca Lake, snapped Saturday morning, Sept. 16, 2023.

Left: Photo by Liz Fraboni

Hector Harvest 5K held; raises funds for Lions

More than 100 people participated Sunday in the third annual Hector Harvest 5K, which helps raise funds for the service-oriented Hector Area Lions Club. For story and photos, see Features.

Bond leaving Glen parks post for theater job

Craig Bond has resigned his position as the Watkins Glen Superintendent of Parks and Recreation to take a position with the Clemens Center in Elmira. As Superintendent, Bond -- a Schuyler County native who moved back here from Colorado two years ago, and who has an extensive background in theater production -- has been in charge of Clute Park as it has grown with the addition of the Seneca Lake Events Center and a winter ice rink. He has also overseen the campers who congregate across the street from the park, as well as events at both Clute and Lafayette Parks. Mayor Laurie DeNardo said the resignation, efffective on Sept. 13, will be accepted by the Village Board at its next meeting, and that the village will soon advertise for a successor. "Change happens," she said. "We'll figure it out."

Photo: Craig Bond at Sept. 15 Schuyler Storm football game.

Legislature appoints new Public Defender

Schuyler County Legislators Monday night approved the appointment of Josette Colon, Chief Assistant Public Defender in Chemung County, as the next Schuyler County Public Defender at an annual salary of $118,000. Officials said Colon, who already had a deputy and a confidential secretary lined up last week, takes office on Sept. 18. She succeeds Nancy Farrell, who served as Public Defender from October 2022 until the end of May.

The board also heard from Interim County Administrator Shawn Rosno that sales tax revenue remains strong, and that 2024 budget projections are more positive than initially thought.

Photo: Josette Colon at Monday's Legislature session.


Dundee approves Wood as its superintendent

The Dundee School Board, in an emergency session on Sept. 1, approved Chris Wood (pictured at right) as its superintendent of schools, effective Sept. 28. Wood served as superintendent in the Odessa-Montour school distirct for seven years before resigning last December, and then was named principal in the Bradford school district, where he has served since. He will succeed Christopher Barnard, who left Dundee upon accepting the superintendency of the Manchester-Shortsville school district.

A view of a Super Blue Moon on August 31st

The photo at right comes from Marti Dense. She wrote, upon emailing it on Thursday, Aug. 31, that this view of a Super Blue Moon -- the last until January of 2037 -- was "taken this morning between Cayuga and Seneca Lakes." A Blue Moon isn't blue, but is the term applied to two full moons appearing in the same month, while "supermoon" (according to an online article) "refers to a full moon that occurs when the moon is closer to Earth in its orbit, resulting in a slightly larger and brighter appearance."

Owner Jonathan Twombley cuts the ribbon celebrating the opening of The Hotel Laurel at Seneca. From left: Schuyler County Legislator Mark Rondinaro, Sharon Murphy from Congressman Nick Langworthy's office, Watkins Glen Area Chamber of Commerce Executive Director Nigar Hale, Interim Schuyler County Administrator Shawn Rosno, Twombley's daughters Emma and Erin, Twombley with the scissors, Shiv Parbhoo, president of Victoria Falls Enterprises of St. Augustine, Florida (with whom Twombley partnered and which is overseeing the hotel's operation), and Twombley's wife Kaori.
Ribbon cut, celebrating renovated Hotel Laurel

The former Glen Motor Inn, purchased last year by Brooklyn real estate investor (and Penn Yan area summer-home owner) Jonathan Twombley and renovated and renamed The Hotel Laurel at Seneca, was the scene Aug. 30 of a celebratory ribbon-cutting. Twombley, who partnered with Victoria Falls Enterprises President Shiv Parbhoo in redeveloping the property (Victoria Falls is in charge of its operation), said the purchase price was "about $2 million" and the renovations another $1.8 million. The iconic inn was purchased from the Franzese family; one member of the family, Nancy, is providing continuity by serving as the hotel manager. The renovation, now all but completed, took eight months. The Franzese family opened the inn in 1948, making it at the time the only motel in Schuyler County.

Rail trail cleared from Odessa to Hayes Road

A trail on a 2.5-mile stretch of forest land that housed a Lehigh Valley rail line for decades from the late 1800s through the 1970s has been cleared from Odessa to Hayes Road through the efforts of Bruno Schickel. It will be used for hiking, biking, horseback riding and snowmobiling. A grand opening celebration is expected this fall. Features.

Photo: Sign at the Odessa end of the new, 2.5-mile trail.


Parental behavior at games prompts new rules

Watkins Glen Athletic Director Rod Weeden (pictured at right) is alerting area residents that an uptick in bad parental behavior at high school sporting events in New York has prompted a new state policy, with consequences. Sports.

Ribbon-cutting marks completion of project

SCOPED and the Watkins Glen Area Chamber of Commerce hold a ribbon-cutting marking the completion of the Downtown Revitalization Initiative (DRI) project at the Graft Wine+Cider Bar in downtown Watkins Glen. Business.

Photo: Chef and owner Orlando Rodriguez cuts the ribbon.

Richard Childress, right, receives the Cameron Argetsinger Award from Cameron's eldest son, J.C. Argetsinger.
Childress receives annual Argetsinger Award

NASCAR race car driver and team owner Richard Childress was honored Aug. 18th at a dinner at the Watkins Glen Harbor Hotel with the annual Cameron R. Argetsinger Award for Outstanding Contributions to Motorsports presented by the International Motor Racing Research Center. Childress, who drove in 285 races in NASCAR's premier series before turning to team ownership, recorded several season championships with Dale Earnhardt driving his #3 car. The late Cameron Argetsinger conceived of and organized the first road racing in Watkins Glen -- in what would become the Watkins Glen Grand Prix. Previous winners of the award have included Chip Ganassi, Richard Petty, Roger Penske, Mario Andretti, The France Family, Bobby Rahal, Lyn St. James and Mike Helton. The emcee for Friday night's event, as in past years, was Dr. Jerry Punch, who concluded the ceremony by interviewing Childress on stage about the latter's storied career.

Photo: Honoree Richard Childress at the podium.
Left: Reverend Michael Hartney, who delivered the Invocation.
Right: John Saunders, former President of the International Speedway Corp., delivered a speech at the dinner.

Jud Spena with one of his fans who purchased his revised history of the Squires, "Echoes in the Valley."
Squires gather as Spena sells, signs new book

Jud Spena's revised version of his book "Echoes in the Valley" -- a 50-year history of drum and bugle corps activity in Watkins Glen and Schuyler County -- was the subject of a gathering Aug. 19th where Spena was selling and signing his book. The event was held on Durland Place in Watkins Glen, at the home of Margaret Scimizzi, who was a member of the Watkins-based Squires Drum & Bugle Corps brass section for a half-dozen years in the group's 1970s heyday. The event also served as a reunion for Squires members, several of whom were on hand, talking about the book and catching up with one another. People.

Photo in text: Sign fastened to host Margaret Schimizzi's front porch railing.

For other recent Schuyler
County news, click here.

Looking to advertise on The Odessa File?

We are always looking for advertisers to help promote their businesses and, by extension, our region. For a list of Odessa File Ad rates, click here.

Anyone wishing to contribute to The Odessa File -- which is dependent on advertising and donations -- may do so through a Paypal link in the left column of this page or by sending a check to The Odessa File, P.O. Box 365, Odessa, NY 14869.

Phoning The Odessa File?
You can reach us at (607) 742-2772
or reach us by email at chaef@aol.com

William Byron wins Cup Series race at WGI

William Byron led for 66 of the 90 laps Aug. 20th to win the Go Bowling at The Glen NASCAR race, his Cup Series leading 5th victory of the year. It also marked the 5th straight NASCAR Cup Series win for Hendrick Motorsports cars at Watkins Glen International. Second place went to Denny Hamlin, with Christopher Bell third, AJ Allmendinger fourth, and Ty Gibbs fifth. Kyle Larson, the defending back-to-back winner at The Glen, finished far back, in 26th place.

Congressman Nick Langworthy points toward the gorge where a creek overflowed on July 9th and flooded the US Salt plant. Next to him: plant official Paul Clifford.
Officials get update on July 9 US Salt flooding, subsequent cleanup and hopes for the future

Officials including New York Congressman Nick Langworthy, State Assemblyman Phil Palmesano, County Legislator Jim Howell, County Administrator Shawn Rosno and County Emergency Services Director Kirk Smith were provided with a tour of the US Salt plant in Watkins Glen on Aug. 15 -- serving as an update on progress since the facility was flooded by heavy rains and overflowing creeks on July 9th. The update also served as a brainstorming session on future measures that might prevent a flood recurrence. Features.

Photo: Water flows into the plant on July 9th. (Provided)

Legislature names Rosno interim administrator

The Schuyler County Legislature Monday night appointed Shawn Rosno (pictured at right), the county's Director of Community Services, as Interim County Administrator effective Aug. 15 and in effect until the position is filled with a permanent successor to Fonda Chronis, or until "other arrangements have been made." The position became vacant when Chronis was placed on administrative leave on July 10 for reasons not specified. His permanent departure was announced three weeks later. The administrator duties had been shared since then by department heads led by Legislature Chairman Carl Blowers.

SCCUDD Project Coordinator Brower resigns

Ward Brower (pictured at right), longtime Project Coordinator for the Schuyler County Coalition on Underage Drinking and Drugs (SCCUDD), is resigning effective Aug. 30 and taking a job as an Academic Intervention teacher at Bradford Central School. Brower attributed his job change to the "uncertainty of employment after the Drug-Free Community grant that funds my position is set to end." He was lauded by several officials with whom he worked, including District Attorney Joe Fazzary, who thanked him "for your dedication to our community over the years. We at the DA's Office congratulate you on a job well done and hope that your new career path brings you happiness." SCCUDD's mission is to prevent, reduce and delay the onset of substance use among Schuyler County youths.

Odessa Mayor Gerry Messmer, left center, accepts the sign from woodworker Seth Case. Looking on: Village Trustees Tom Letteer and Pam Cicconi. (Photo provided)
Sign donated to Odessa by area woodworker

Members of the Odessa Village Board on Aug. 14th were presented a sign reading "Welcome" above "Odessa Village Office" for placement in front of the Village facility on County Route 15. It was created and donated by Seth Case of Odessa, a full-time Corrections Officer who has started a business, Case Craft Woodworks, on the side. The sign, presented by Case during a block party in downtown Odessa, will replace a less formal-looking yard sign.

Trucks turn the corner from Fairgrounds Lane onto Decatur.
Fire trucks carry Camp Star kids in WG parade

Decatur Street in Watkins Glen, the scene on Aug. 14th of an Italian-American Festival parade, saw another parade -- made up of police vehicles and fire trucks -- on Tuesday in connection with Camp Star. That's a week-long camp at Watson Homestead (and sponsored by Rotary Club) whose participants -- kids aged 6-12 with a physical or developmental disability -- spent the day in Watkins Glen, mainly at Clute Park. Camp kids rode in parade vehicles from fire departments in Watkins Glen, Odessa, Montour Falls, Hector and Beaver Dams. The police cars and fire trucks gathered at Fairgrounds Lane and moved down Decatur, lights flashing and horns blaring, turning onto 4th Street on the way back to Clute Park.

Photo: A Camp Star rider waves from a Montour Falls truck.

Workers put the finishing touches on the Rt. 13 cleanup.
Diesel cleanup follows truck rollover on Rt. 13

A crane truck rolled over trying to avoid collision with a van on Aug. 14th on Route 13 about a mile north of Alpine Junction, resulting in a diesel fuel and hydraulic fluid spill. Firefighters from the Odessa and Montour Falls Fire Departments responded for the cleanup, with the roadway closed from the accident site to Alpine Junction for about four hours. Nobody was injured in the accident, and fire officials said there was no fresh-water contamination. The crane truck was towed from the scene.

Robin Burnett and Scott Muir provided music at the block party.
Chicken BBQ block party celebrates Bucket

The Bucket Bar & Grill in Odessa threw its second annual block party on Aug. 14th to celebrate its 8th anniversary of business at the corner of Main and Church Streets. The first block of Church Street was closed for a Bucket chicken barbecue, seating for the diners who bought out the 175 available dinners, and for various vendors. Music was provided by Robin Burnett and Scott Muir, ice cream by Ben & Jerry's, and caricatures by Jon Haeffner. Vegetables, insulated cups, scented products and other items were also available. Bucket owner Erich Thorpe said the event will be repeated each year on the Bucket's anniversary.

Photo: One man came dressed in keeping with the BBQ theme.

Veterans Agency's Cole-Scott honored at hotel

Schuyler County Veterans Service Agency Officer (and former Director) Joan Cole-Scott -- who will retire at the end of the year after 15 years of helping veterans and their families -- was honored Aug. 13th at a brunch at the Watkins Glen Harbor Hotel attended by 80 veterans and by members of Cole-Scott's family. She was presented a Quilt of Valor prepared by members of the Corning American Legion Post. Such quilts are awarded to service members or veterans as a thank-you for "service and sacrifice in serving our nation."

Photo: From left with the quilt: Joan Cole-Scott, Schuyler County Veterans Service Agency Director Kristine Gardner and agency Officer Dewayne Butler, and Marcia Dunlap, Quilts of Valor Coordinator in the Finger Lakes Region.

Italian-American Festival Grand Marshals Dominick and Midge Franzese are presented a plaque during Saturday's parade by Festival Committee President Lou Perazzini.
Italian-American Festival ends its 3-day run

The annual Watkins Glen Italian-American Festival concluded Aug. 13 with an afternoon of food, fun, music and camaraderie at Clute Park in Watkins Glen.

The festival was highlighted on its second day, Aug. 12th, by a parade on Decatur Street from the high school down to 5th Street, and by fireworks after dark over the south end of Seneca Lake.

Live music was provided Friday night, Aug. 11th by the Rusted Bucks, Saturday afteroon by the Doc Possum band, Saturday night by Right Turn Clyde, and Sunday afternoon by Muirimage. The weather, which featured light rain periodically Saturday, was sunny and breezy for the final day. For first-day photos, see Features. For parade photos, see People.

Photo in text: Large bubbles created with "Big Bubble Powder" -- a blend of non-toxic polymers that mixes with water and dish soap -- were a popular festival attraction.

$100K available for ARPA facade upgrades

That much money is currently available to some Schuyler County building owners for facade improvements to commercial and mixed-use properties under the ARPA (American Rescue Plan Act) matching-grant program. Government.

Mechanics Club gives $500 to help veterans

The Mechanics Club in Montour Falls has donated $500 to the Veterans for Schuyler group, a non-profit founded in 2022 to help veterans in Schuyler County in need of emergency funding. Features.

Left: Veterans for Schuyler board members hold the check.

2 Cats Cakery adds to Main Street comeback

Two Cats Cakery & Sweet Treats -- offering a variety of baked delights -- has opened at 109 Main Street in Odessa, a sign of a business comeback in the village's downtown. Business.

Left: Sign in front of the 2 Cats Cakery in Odessa.

Eagles resting on a dreary day in Glen

Marti Dense sent us this shot of a pair of juvenile Bald Eagles taking their rest near the Yacht Club along the canal south of Seneca Lake in Watkins Glen. The photo was snapped on an overcast, misty August morning. (Photo by Marti Dense)

Senator Chuck Schumer toured the Business Park's Lucky Hare Brewing Company, sampling its popular Glen Ale. Lucky Hare co-owner Richard Thiel is at right.
Schumer visits Business Park, says bill aims to return manufacturing jobs to Southern Tier

Senate Majority Leader Chuck Schumer visited Schuyler County on Aug. 1st for what he said was the 25th time in 25 years in office -- this time at the Schuyler County Business Park to unveil a bill known as the ONSHORE Act designed to breathe new life into Upstate New York manufacturing and bring back "good-paying jobs from overseas to places like the Southern Tier." The legislation, he said, should be passed this year and ready for applicants in January -- vying for $100 million in grants per year for five years. The act, Schumer said, "will give municipalities federal assistance for workforce development, infrastructure, and site readiness for complexes like the business park" -- which currently houses the Lucky Hare Brewing Company but has 14,000 square feet available for lease. Other similar site-ready facilities in the region, he said, include a business park in Wayland and the former Chemung Foundry in Elmira. "I'm on board to help you," he told dignitaries on hand, including Schuyler County Legislature Chairman Carl Blowers, Legislator Michael Lausell, SCOPED Executive Director Judy McKinney Cherry, and Watkins Glen Area Chamber of Commerce Executive Director Nigar Hale.

Photo in text: Senator Chuck Schumer at the podium, with Legislator Michael Lausell in the background.

Lifeguard Hannah Nolan, right, is congratulated by Mayor DeNardo. Lifeguard Isabella La Face is in the background.
Lifeguards honored for response at Clute

Five Clute Park lifeguards were presented Certificates of Valor on Aug. 1st from Watkins Glen Mayor Laurie DeNardo at a meeting of the Village Board. Cameron Holland, Hannah Nolan, Isabella La Face, Giuseppe La Face and Nikhil Manakkal were cited for their action July 23 in responding to what DeNardo called "a swimmer in distress" -- a man who was injured when he dove from a boat into shallow water to the east of where the lifeguards were working. "They knew what to do," she said, noting that the village is "very proud of them. They did a heroic job" along with the village police and fire departments. "Kudos to all of you." DeNardo also recognized the long service of Joe Fazzary on the Village Planning Board, a post he is vacating under recently adopted term limits.

Photo: One of the Certificates of Valor issued by the village.
Village Board meeting summary: Government.

Can't Count Trio -- all 4 -- perform at LaFayette

The Can't Count Trio -- a quartet of jazz musicians -- were the performers at Tuesday night's edition of the summer LaFayette Park Concert Series in Watkins Glen. The group -- Bob Brown on drums; vocalist Christopher Schiavone on piano and tenor sax; Jerry Leonard on bass, and Kevin Hooey on trumpet and piano -- entertained an appreciative audience on a pleasant, sunny evening at the park. Next up: blues rock by Meg Williams and Travis Bowlin on Tuesday, Aug. 8.

The front page of the July 29, 1973 Elmira Sunday Telegram.
50th anniversary of Summer Jam has passed; some folks have sent along reminiscences

The famous Summer Jam rock concert is 50 years in Schuyler County's rearview, but so impactful that people still talk about it, usually shaking their heads at the sheer enormity of it. On Thursday, July 27, the 50th anniversary of the July 27-29, 1973 Watkins Glen event arrived. A call from this website for reminiscences prompted a few people to send along theirs, as recounted here. Does anyone else have memories to share? Write them down and send them to The Odessa File. Just e-mail us at chaef@aol.com

Photo in text: The Aug. 2, 1973 cover of Ithaca New Times.

A popular stop for Family A-Fair attendees was one where they could create bubbles galore.
Hector Family A-Fair: a sense of community

The Hector Family A-Fair -- advertised as "a reimagined Hector Fair" and launched by a group of young adults intent on re-establishing a sense of community that the pandemic had dealt a blow -- was held Saturday on the old fairgrounds field behind the Valois Logan Hector Fire Department. Though afternoon rain chased away some attendees as well as some service and product tents -- spokeswoman Abby Ganton (whose Family A-Fair organizing group operates separate from the fire department, which used to oversee the old fair) deemed the event a success. She pointed to a large early turnout and clearing skies that would draw fair-lovers back for an evening of games, music and fireworks. The fair featured a book sale, yoga class, hot dog eating contest, inflatable bounce houses, cake booth, axe throwing, kids' relay races, food trucks, dunk tank, and cornhole tournament. A portion of the proceeds, raised through sponsorships, vendor fees, game charges, and raffles, were earmarked for the fire department.

Photo in text: One of the event's inflatable attractions.
Product and service stands populated the fair's perimeter.

Chronis out as Schuyler County Administrator

Schuyler County Administrator Fonda Chronis (left), placed on administrative leave by Schuyler County on July 10 for reasons not specified publicly, will not be returning to the post. A joint statement from the county Legistlature and Chronis specified Chronis's "gratitude" and his "honor" in serving the county. "I am thankful," he was quoted as saying, "for the trust placed in me and the opportunity to serve. Together, we achieved significant milestones such as the new ambulance service, the NY Forward award, the ARPA facade program, and the establishment of stronger fiscal guidelines. ... Sometimes, however, parties move in different directions and view progress differently, and to ensure the team's future success, it is best for the Legislature to seek administrative leadership that more closely aligns with their vision for the future." Added Legislature Chairman Carl Blowers: "We extend our thanks to Fonda for his efforts and we wish him and his family the very best in future endeavors."

Photos in text: Fonda Chronis, left, and Carl Blowers

A 2nd guest column from
Rep. Nick Langworthy

Congressman Nick Langworthy (R-NY) provides us with a column regarding natural gas hookups and their importance to small business -- his second offering this week. Column 2. To read his earlier one, see Column1.

Left: Congressman Nick Langworthy

Woman dies in car-truck accident on Rte. 414

The Schuyler County Sheriff's Office is investigating a fatal accident that occurred Thursday afternoon when an SUV and a logging truck collided at the intersection of State Route 414 and Mathews Road in the Town of Hector. The Sheriff's Office said Angela Spang, 38, driving the SUV, failed to yield to the truck operated by Daniel Byler, who was traveling north on 414. Both vehicles traveled about 500 feet, leaving pieces of wreckage along the way, and came to rest on the west side of 414. Spang was pronounced dead at the scene.

Legislature tables move to hire NYC firm; will seek to advertise for Public Defender position

The Schuyler County Legislature, in a special session July 25th, tabled resolutions that would have employed a New York City-based service to replace the county's present Public Defender's Office, and approved a motion to advertise for a Public Defender to (in the words of Legislature Chairman Carl Blowers) "gauge interest from qualified attorneys" -- leaving to a future session any decision on which way to vote. The argument against abolishing the Defender's Office was put forth in a Letter to the Editor the day before by Attorney Jessica Saks, prompting a response from County Attorney Steven Getman (pictured). There was no word on whether the Saks letter prompted the tabling move, with one legislator commenting: "This is an interesting turn of events." To see the letters, visit Forum.

Ribbon-cutting celebrates Lakeside Trolley

The recent opening of Lakeside Trolley was celebrated July 20 with a ribbon-cutting ceremony as part of the Watkins Glen Area Chamber of Commerce Summer Rendezvous event held at the Seneca Lake Events Center at Clute Park. Business.

Photo: Lakeside Trolley owners Joe Irwin and Katrina Gonsorick cut the celebratory ribbon, with Watkins Glen Trustee Nan Woodworth at left. Behind them is the trolley.

Holly Campbell, right, onstage at AGT with Kim Scadlock.
Holly and Kim receive 4 yes votes on AGT

Odessa-Montour High School English teacher Holly Campbell (right) appeared July 18 on America's Got Talent, a popular NBC variety show, singing a duet with Kim Scadlock of Oregon. Kim is the mother of the boy who received the heart of Holly's son, Jake, after Jake died in 2007 at 11 weeks of age. "We had a chance," Holly said of the taped AGT appearance, "to share the story of the very special heart that unites us," presented "through a very special song"-- "For Good" from the musical "Wicked," which was the last song Holly sang to Jake as she said goodbye, and the first song Kim sang to her son Beckham after he had received Jake's heart. The two women didn't know each other back then, but became friends years later. All four AGT judges -- Simon Cowell, Sofia Vergara, Heidi Klum and Howie Mandel -- voted yes after the emotionally charged performance. For more details, click here.

Printup to oversee Vintage Racing Association

Parella Motorsports Holdings has announced that Michael Printup will join the company as President of the Sportscar Vintage Racing Association (SVRA). In his new role, he will oversee the day-to-day operations of one of the oldest and largest national vintage racing organizations in America. "When I heard that Michael was retiring from Watkins Glen International, I couldn't call him fast enough," said Tony Parella, CEO of Parella Motorsports, which purchased SVRA 10 years ago. Printup spent nearly three decades working for NASCAR, most notably in the role of President of WGI. In addition, he was President of Americrown, and more recently oversaw the Levy food service contract for 12 NASCAR-owned racetracks, and directed the Mobil 1 show car program for Tony Stewart. Printup will begin his new role later this month..

Photo: Michael Printup (Provided)

Some of the crowd filling the Burdett Fire Hall truck bays.
Benefit for Craig Kelly draws large turnout

The Burdett Fire Hall truck bays were packed with people on hand July 16 for a fundraiser on behalf of former Burdett Fire Chief Craig Kelly (right), who has been battling cancer with chemo and radiation treatments. A spaghetti-and-meatball dinner in the adjoining fire hall raised money, as did extensive raffles and a silent auction of donated items. The lot beside the fire hall was packed with parked cars, as were the sides of Rt. 79 in front of the hall, far in either direction. Kelly, on hand for the event, said he was "overwhelmed" by the show of support. Said attendee Tom Phillips, shaking his head in admiration: "Small-town life. You don't see this kind of thing everywhere."
Left: A raffle was part of the fundraising effort for Craig Kelly. Right: Donated items were available through a silent auction.

Town of Hector Historian Sandra Bradford and Logan's Landmark president James Jensen unveil the new sign.
Logan's Landmark historical sign unveiled

A sign commemorating the placement in 2001 of Logan's Landmark -- a former Methodist church and more recently known as the Logan Community Center -- on the National Register of Historic Places was unveiled in a ceremony outside the building on July 16. .The sign was funded through a grant from the Willliam G. Pomeroy Foundation. Speakers at the ceremony included James Jensen, president of the Logan's Landmark group that is actively restoring the building (focusing currently on the steeple and a choir loft), and Town of Hector Historian Sandra Bradford, who said the sign will encourage pride in the structure, and help attract tourists to the site. Among those present was Town of Hector Supervisor Ben Dickens.

Schuyler County Legislature Chair Carl Blowers at July 10 Legislature meeting, next to the empty County Administrator's chair.
Chronis's name removed from county website

The Schuyler County website has eliminated the name of Fonda Chronis as its County Administrator, listing the job as "Vacant" on one page and "TBA, Vacant" on another. Chronis was placed on administrative leave on July 10, but county officials have not said why or whether the move might lead to his termination. Carl Blowers, chair of the County Legislature, confirmed the leave Monday night, but said "no comment" when asked what prompted it, and -- when pressed on how long the leave might last -- said only that it would continue "for a while." Blowers, who will be assuming Chronis's duties, said that since the matter was a personnel issue, he could comment no further, but did say, when asked, that it is not a situation in which charges have been filed, and that the county was not advertising yet to secure a successor. When asked if the county would have a further statement, Blowers said: "Maybe sometime." Chronis succeeded Tim O'Hearn in the post, gaining appointment by the legislature a year and a half ago. The job carries a salary of $130,000.

Photo in text: Fonda Chronis (File photo)

Tracey VanSkiver is sworn in remotely by Watkins Glen School Business Administrator Kyle Percey.
Stansfield is president of WG School Board

Watkins Glen School Board member Joe Stansfield was elected president of the board July 10th at its annual organizational meeting, while Craig Bianco was elected vice president. The meeting also saw incumbents Theresa Butler and Jessica Saks sworn in for new terms on the board, and Tracey VanSkiver -- who won a seat in May but could not be present Monday--sworn in remotely. Stansfield, the lone nominee for president, succeeds incumbent Barb Schimizzi.

Photo in text: Joe Stansfield as he was sworn in by Watkins Glen School Business Administrator Kyle Percey.

Tburg theater troupe will present Spamalot

The Encore Players Community Theatre will present the lively, award-winning musical "Monty Python's Spamalot" on succeeding weekends -- from July 27-30 and August 3-6 -- in the Arena Theatre at 9706 Congress Street Extension, Trumansburg. Features.

Glen School District wins Schuyler Steps Out

The Watkins Glen School District's 15-member Wacky Walkers team has won the championship of the 17th annual Schuyler Steps Out walking competition. The Odessa-Montour School district finished second, while the Watkins Glen Area Chamber of Commerce was third. People.

Left: The Sprague Vineyards tent at the Launch of the Lakes featured workers in togas.
Right: The Launch included toga and costume contests.
Launch of the Lakes-Wine Fest weekend ends

The annual Finger Lakes Wine Festival at the Watkins Glen International racetrack concluded Sunday, July 9th after a busy Saturday that followed a Friday night Launch of the Lakes celebration on the WGI grounds. Togas and other ancient Roman garb were worn by many of the Launch party-goers, who were entertained by live music and sampled wines from various area wineries. The Saturday-Sunday Wine Festival featured more than 85 wineries, scores of other vendors, seminars, demos, live music and gourmet tastings.

Photo: Togas were worn by many Launch party-goers.

Congressman Nick Langworthy, left, talks to Schuyler County Legislator Mark Rondinaro during July 7th visit to Jerlando's Ristorante & Pizzeria.
Langworthy visits Jerlando's in Watkins Glen

Congressman Nick Langworthy dropped by Jerlando's Ristorante & Pizzeria in Watkins Glen July 7th as part of a swing through Chemung and Schuyler counties. His visit to Jerlando's was designed to discuss recent Congressional legislation aimed at preventing a ban on the purchase of future gas stoves -- a move afoot in New York and other states.

"We're trying to offset the nonsense coming out of Albany," said Langworthy, noting that such a ban would negatively impact pizzerias that depend on the intense heat generated by natural gas, a quality that Jerlando's owner Bill Tague said is lacking in electric ovens. Present to meet with the Congressman -- who also discussed the economy, the health of lake waters, proposals to mandate electric vehicles ("We're just not there yet"), and interest rates -- were Schuyler County Legislators Mark Rondinaro and Laurence Jaynes, along with Watkins Glen Area Chamber of Commerce Executive Director Nigar Hale.

Photo: Congressman Nick Langworthy examines a gas pizza oven at Jerlando's.

Friends throw 80th birthday party for Ed Clute

The gathering was a surprise for the talented and popular Watkins Glen pianist -- a party at Seneca Lodge featuring food, a cake and music at the piano by Mr. Clute. Features.

A red-tinged display lights up the sky above Seneca Lake.
Rain recedes in time for dry Watkins fireworks

The heavy rain that fell on Schuyler County on Sunday afternoon, July 2nd, passed through in plenty of time for a dry, almost breezeless fireworks display that night on the southern end of Seneca Lake. With Clute Park loaded with visitors and the Rte. 414 roadway full of parked cars, the fireworks show went off on schedule. For the first time, the fireworks were launched this year from a barge on the lake instead of from Clute Park.




An e-mail issue
One of my e-mails has developed a stubborn streak: most items don't seem to be coming through on it. Use this one, which I'm incorporating in the links at the bottom of each page:

For other recent Schuyler County news, click here.

Want to e-mail this website? Just click below.

Want to contact us?
You can write to: P.O. Box 365, Odessa, NY 14869
You can call: (607) 742-2772
You can email:
chaef@aol.com

For other recent Schuyler County news, click here.

Area historical photos can be found on History.
For full coverage of the 2013 Alice Trappler murder trial, you can click here.

For other recent Schuyler County news, click here.

--------

Notice: Ad space is available atop the Schools & Forum Pages.

If interested, contact Charlie at 607-742-2772.

_______

Click here or on the ad above to reach the Schuyler County Partnership for Economic Development website

--------------------------------

Click here or on the ad above to reach a Chamber of Commerce website.

--------------

-----------

For more information about Public Health,
visit its website here.

----------

Watkins Glen's Annette Rodriguez has published her second book of poetry, titled "Surfaced. See me, Understand Me." It is available online at Amazon and Barnes & Noble, and on her website here.

-------------

Read The Stoneware of Havana, N.Y. and Its Makers
by Allen F. Sweet.

A history of the manufacturing of Stoneware in that village (Montour Falls) from 1850-1888. More than 100 color photos.

Available at the Schuyler County Historical Society Museum.

-----------

A book of poetry by J.A. Bauman of Watkins Glen -- "words that God gave me to share with you." Available through Amazon.com.

-----------

A Christian-based autobiography written by Melinda Kreischer, pen name for a long-time Finger Lakes area resident. Ordering information can be found here.

----------

My Wild Ride: The Untamed Life of a Girl with No Self-esteem, an autobiography by ex-Throughbred trainer Susan Bump -- who grew up in Montour Falls -- is now available in e-book formats at major retailers including Amazon.com

------------

Click on the ad below to go to the Schuyler County Transit schedule.

-----------

The Elizabeth Amisano Ovarian Cancer Education Fund
Live Like Liz, Inc.
P.O. Box 434
Watkins Glen NY 14891
www.LiveLikeLiz.org
LiveLikeLiz@yahoo.com

---------

----------------

A novel by Steve Piacente about a military cover-up, and about the ethical boundaries of journalism. For a closer look, click here.

---------

The author, J.N. Brown, is a 2005 graduate of Odessa-Montour High School. He works at Corning Inc. To visit his website, click here.

----------

An account of a daughter's eating disorder and her mother's seeming helplessness and desperation in the face of it -- and yet a story of hope, love and survival, and a lifeline to other parents dealing with obsessive behavior. $17.95 from ecwpress.com

-----------

A self-help guide to understanding the role of emotions, this book offers a four-step path to emotional mastery and freedom. $15.95 from Infinitypublishing.com

-------
An eternal message of lights, hope and faith

The week following Susan Haeffner's passing was fraught with signs -- most of them light-based, and one in the form of a vision. Here the editor relives those days in an effort to pass along a message of hope and faith. Message.

Above: The Aurora Borealis (From the Internet--as seen in Scandinavia)

-----------
Oh, the famous faces I've seen

The editor has been thinking about fame (a commodity foreign to him personally), and about the famous people he has encountered. Some thoughts on the subject. Famous.

The Sound and the Silence: A Memoir
Some things in life can mean a great deal -- can embody hope and dreams ... and memories. The sailboat is one such thing for the author. Silence.
---------

Some sports stories and essays inside
Check out our sports related stories and essays, located at the bottom of the Sports Page.

Some special feature packages
From stories of life years ago along Steam Mill Road, to stories by the editor -- you can find them at the bottom of Features.
---------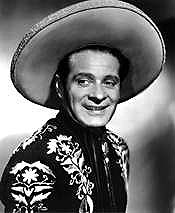 The editor's long search for some childhood icons
When he was a child, the editor let fear get the better of him while he was watching a pair of beloved TV heroes in peril. The scar from that experience lingered for decades. For a journey through what the editor's son calls "a weird obsession," click here.
Above: One of the heroes in question.
------
A cabin in the woods
The editor travels, figuratively, back in time to an old haunt, familiar faces and warm memories. Cabin.