Click on the ad above to reach the Glenora website.
--------------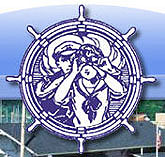 Seneca Harbor Station & Captain Bill's
To reach the website of the Seneca Harbor Station and Captain Bill's, click here.
Captain Bill's and Seneca Harbor Station is accepting job applications for all positions. Please stop in and fill out an application at Seneca Harbor Station or email: shs@stny.twcbc.com to be scheduled for an interview.
-------------
GVA --
Genesee Valley Agency

We pride ourselves on providing outstanding customer service.
While providing insurance,
Your Way.
Contact us to see why so many people have switched.
Monday-Friday 8:00-4:30.
Main Steet, Odessa, NY.
Arkport, Avoca, Caledonia, Candor, Dansville, Wayland

Telephone 607-594-3335
-----------
Click on the ad above to visit the Visions Credit Union web site -- you deserve a financial partner that has your best interest in mind!
------------
Watkins Glen Supply, Inc.
P.O. Box 70
2768 State Route 14
607-535-2454
wgsupply@gmail.com
www.wgsupplyny.com
_____________
The Great Escape
Ice Cream Parlor
We will still be making homemade ice cream cakes, To-Go Pints and quarts of ice cream for pickup throughout the winter. You can Pre-order through our Website:
www.thegreatescapeicecream.com

607-535-7354 (Leave a message)
info@thegreatescapeicecream.com
We will also be releasing our Thanksgiving Dessert Menu so you can pre-order cookie trays, pies, pumpkin rolls, fruit tarts and ice cream ready the week of Thanksgiving!
Even though our storefront at 221 S. Franklin St., Watkins Glen is closed, we are still in there busy making and creating.
-------------
The Odessa File's
Primary Pages
Sports
People
Features
Business
Government
Forum
Schools
PSA
Calendar
History
Obituaries
Wine & Tourism
Classifieds
Agriculture
Columns

We also have a Business Card Page. Click here.

Odessa Wine
and Spirits
We are located on Main Street in Odessa, next to the Tompkins Trust Company branch.
Send us an email to sales@odessawinesandspirits.com to let us know what you would like us to have in stock.
-----------
SCT Computers
Apple Certified Technicians
Microsoft Certified Systems Engineers
A+ Certified Technicians
Visit us at 306 N. Franklin St., Watkins Glen, 607-535-2495
or
124 Main St., Penn Yan
(315) 694-7399
Email:
Support@SCTcomputers.com
www.SCTcomputers.com
----------------


Your authorized FedEx ship center
M-F 7:30-5:30 (Cut off time 3 pm)
Sat. 10-2 (no pickups)
306 N. Franklin Street
Watkins Glen NY 14891
607-846-7377

Pavilion, Picnic Area, BBQ Pit available with reservation.
Memorial Day Service
every Memorial Day 11 a.m.
Check out this beautiful park.
Forms for engraved bricks or benches are available at
visitors center or at schuyleramericanlegion.com
Questions? Call Clayton Snow
607-742-5565
--------------------
Click on the ad below to go to the United Way of Schuyler County website.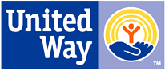 ---------------
We also have a Business Card Page. Click here.
-------------
We also have a Business Card Page. Click here.
----------------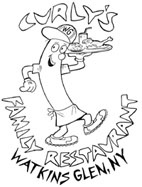 Curly's Restaurant is a page sponsor -- of our People Page. People.
Other page sponsors:
Business -- Sidle Insurance
Sports -- Cayuga Health
Features -- Open
Government -- Jr. Specchio's Inc.
Schools -- Watkins Sporting Goods
Calendar -- Hi-Lites
Forum -- Warren Real Estate
------------------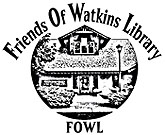 To reach the FOWL website, click on the logo above.
-----------
To go to Jim Guild's Famous Brands website, click on the drawing above or here.
-----------------
Our Primary Pages
Sports
People
Features
Business
Government
Forum
Schools
PSA
Calendar
History
Obituaries
Wine & Tourism
Classifieds
Columns
-----------
The IBEW Local 241 is a sponsor of this website
We also have a Business Card Page. Click here.
---------
Click below to go to the
Rotary Club website.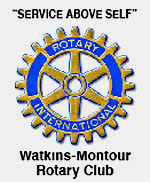 ----------

To reach the website of the Five Rivers Council, Boys Scouts of America, click here or on the logo above.
--------
To reach the Watkins Glen School District website, click here.
--------------
Check this out:
-------------
Contact this website at:
chaef@aol.com
----------------
4 Novels by the editor
Island Nights
Excerpt here.
The Islander
The entire novel:
Cabins in the Mist
Excerpt here
The Maiden of Mackinac
Excerpts Maiden
---------------

Click on the ad below to reach the Convenient Care website.



D'Alleva to succeed Kelahan as superintendent

High School Principal Kai D'Alleva (right) will succeed the retiring Gregory Kelahan as Superintendent of the Watkins Glen School District on Sept. 1. The School Board was expected to approve his contract at its meeting Monday night. Kelahan said he will remain as Superintendent through the summer, helping D'Alleva transition into the job over the summer. Kelahan has been Superintendent for four years. D'Alleva, who taught Social Studies at Watkins Glen starting in 2006, and served as an elementary school principal in the Spencer-Van Etten School District from 2011-2013, was principal of the Watkins Glen Middle School in its final year, 2013-14, and has been the high school principal at Watkins Glen since then. His new contract will extend to 2025.

A column from
Ziff Law's Jim Reed

Attorney James B. Reed of the Ziff Law Firm in Elmira offers this regular column, tackling issues that you might encounter in your daily lives. This time: "For injured people, new hope from courts." Column.





Left: Attorney Jim Reed

Glen Theater is opening with 'Tom and Jerry'

The long-dormant Glen Theater, purchased by area resident Julie Krause in September, will reopen (in the smaller of the two theater buildings, pictured at right) on Friday with Warner Brothers' "Tom and Jerry."

With the theater containing 87 seats, social distancing requires that only 22 people can attend each showing. Masks are required. The "Tom and Jerry" schedule, with the option of a private showing for groups of 10 or more at different times:

Friday, March 5, at 5:00 and 7:45 p.m.
Saturday, March 6, at 12 noon, 2:15, 4:25 and 6:30 p.m.
Sunday, March 7, at 12 noon and 2:15 p.m.
Thursday, March 11, at 6:00 p.m.
Friday, March 12, at 5:30 and 7:45 p.m.
Saturday, March 13, at 12 noon, 2:15, 4:15 and 6:15 p.m.

Text 607-425-8056 to reserve the time you are hoping for and the area in which you prefer to be seated (top, middle, lower). Include a name and the number of people in your group. Theater management will respond to the text messages in order, and confirm if that time is available.

The prices are $8.50 for adults, $6.50 for children under 12, and $6.50 for seniors over 62. All matinee seats (before 4:00 p.m.) are $6.50.

A column by State Senator Tom O'Mara

New York State Senator Tom O'Mara provides a weekly column. This week: "Local roads are essential." Column

Left: State Sen. Tom O'Mara


Change is upon us ...

The pandemic has taught us all about the vicissitudes of life, and in keeping with that theme, a number of changes -- personnel and otherwise --are occurring in Schuyler County. Column.

------

Anyone caring to advertise may contact the publisher, Charlie Haeffner, at chaef@aol.com for information.

8 new COVID-19 cases reported in Schuyler
Schuyler County Public Health on Monday reported 8 new COVID-19 cases since its last report Friday, bringing to 872 the number in Schuyler since the pandemic began.
There are 17 active cases, while a total of 843 people have recovered, and 12 have died. Nobody is currently hospitalized, while 56 contacts are quarantined. The last recorded 7-day rolling positivity rate in the county was 1.7%.
The Town of Dix leads the other towns in cases with 209 (24%), while Hector has had 200 cases, Montour 149, Tyrone 87, Catharine 86, Orange 57, Reading 55, and Cayuta 29.

Public Health, Schuyler Hospital will provide us with vaccination updates. Business.
For vaccination information, follow Public Health at www.schuylercounty.us/publichealth.

Saturday Scoreboard

Girls Basketball

South Seneca 38, Watkins 31
Notre Dame 53, Odessa 30

Boys Basketball

Horseheads 55, Watkins 46


Stories on Sports




Left: Watkins Glen's Natalie Edmister shoots.

CCE Schuyler welcomes Executive Director

Cornell Cooperative Extension of Schuyler County has a new Executive Director, Nathan Scott -- formerly Executive Director of the Thrive Education Center, a community-based education program located outside Ithaca. He succeeds Phil Cherry, who retired. People.



Photo: Nathan Scott (Photo provided)

New business's focus: accounting, consulting

A recently opened business in Montour Falls -- STATEMENTS Accounting and Consulting Services, run by former Watkins Glen Area Chamber of Commerce CEO Rebekah Carroll -- is expanding and has moved into the historic Montour House. Business.

Photo: Rebekah Carroll (Photo provided)

2 more join The Essentials of Schuyler County

Two more honorees -- former Watkins Glen Mayor Mark Swinnerton and Dr. Cynthia Terry -- have been named to The Essentials, joining 26 other individuals named by a committee over the past couple of years. The Essentials are outstanding Schuyler County residents or natives who have impacted life here or elsewhere. None is in the Schuyler County Hall of Fame, but perhaps will be. Essentials.




Looking to buy pre-1970 memorabilia: cards, magazines, posters, programs etc. Call Charlie at (607) 742-2772.

And inside

Read the latest Letters to the Editor on the Forum Page.

Police arrest two people after a high-speed car chase, and another on drug-related charges following a traffic stop. Government.

For Part 1 of "Schuyler County and Me," reprised, Click here.
For Part 2, click here.
For Part 3, click here .
For Part 4, click here.
For Part 5, click here.

******
The Editor's Columns

--Obituaries--
Death Notices on the Obituary Page.

Dawn M. Leszyk, 82, of Elmira.
Eileen C. Walker, 77, of Dundee.
Carmela Fazzary Simiele, 97, of Watkins Glen.
Steven G. Andrews, 69, of Montour Falls.
Vincent Francis Kuhn, 82, formerly of Watkins Glen.
Timothy Bond and Kathleen Winslow, of Burdett.
William Olliffe Passmore, 90, of Hector.
Floyd John Wicker Sr., 88.
Douglas A. Havens, 66, formerly of Montour Falls.
Robert H. Berry, 82, of Himrod.
Patricia Sullivan Suits Ellison, 93, of Watkins Glen.
Charles F. Albro, 92, formerly of Watkins Glen.
James R. Drake, 85, of Odessa.
Irene R. VanNederynen, 88, of Mecklenburg.
Charles A. Simpson, 88, of Cayuta.
Jack L. Lewis, III, 43, of Alpine.
Thomas S. Darling, 71, of Spencer.
Linda L. (Dean) Wager, 77, of Burdett.

To reach the Famous Brands website, click here.

O-M's Adams honored as Student of Month

The Watkins-Montour Rotary Club on Feb. 25th honored Odessa-Montour High School senior Megan Adams as its O-M Student of the Month. Adams, first in her class academically, is a student intern in a 4th grade class and a member of the varsity swim team and the Glen Gators. She plans to attend a SUNY University, majoring in Education.

Left: Megan Adams
Note: Rotary's Student of the Month program, shelved during the pandemic, was reinstated Feb. 18, when Watkins Glen senior Kayla Palmer was honored. Palmer, a standout student, has volunteered at the Elementary School and at church dinners, made masks for the hospital, and helped raise funds for the fight against cancer. She wants to be a cardiologist. She has been accepted at the Univ. of Buffalo and is hoping for other acceptance letters.

Sheriff's candidate Spaulding, if he wins, will appoint Matthew Maloney as his Undersheriff

Schuyler County Sheriff's Lieutenant Matthew Maloney will become Undersheriff if Breck Spaulding is elected Sheriff to succeed the retiring William Yessman, Spaulding has announced. Maloney has been with the Sheriff's Office for more than 22 years. People.

Photo: Matthew Maloney (Photo provided)

Hazlitt 1852 Vineyards unveils new podcast

The Hector-based winery releases Great Times Behind the Wines, hosted by Shannon Hazlitt Harts, daughter of Hazlitt's Co-CEO and owner, Doug Hazlitt. It looks at the people, methods and stories that have helped make the Hazlitt winery a success. Business.



Click the ad below to reach the Hazlitt 1852 website.
Click here to reach the Hazlitt 1852 Facebook page.

Want to phone The Odessa File?
You can reach us at (607) 742-2772




Chamber seeking award nominations. Business.

Click on the ad below to reach the employment website.

Click on the ad below to reach the
Seneca Harbor Station and the
Captain Bill's Seneca Lake Cruises site.
The Seneca Legacy dinner cruise ship.

Gravel truck accident in Watkins
The incident occurred Feb. 17 at Milliken's Corner in Watkins Glen, with the vehicle, shown above on its side, coming to rest near the front entrance to Landon's Pub & Pizza. For more photos and information, see Features. (Photo by Jenny Ambrose)

Kelahan plans to step down as superintendent

Greg Kelahan (right), now in his fourth year as Superintendent of the Watkins Glen School District, says he will retire as soon as the School Board finds a replacement and a "smooth transition" occurs -- "hopefully by September 1st." Kelahan, who will be 56 in June, has spent 32 years in education. He said he gave some thought to retiring last year, but decided he needed to stay on as the pandemic was gaining steam. He said he and his wife will remain in Watkins Glen, where they have purchased a home. Kelahan said he is looking forward "to the next chapter in my life," although he hasn't decided what that might entail.

Schuyler update: Vaccine supply still limited

"I know everyone is anxious to get vaccinated as soon as possible," says Schuyler County Public Health Director Deborah Minor, "but I ask that you please be patient. Vaccination locations are adding clinics and opening registration as soon as they have doses available. Update.

Rumsey to run for Sheriff; primary ahead

Schuyler County Sheriff's Investigator Kevin Rumsey is seeking the Republican nomination for Sheriff to succeed Bill Yessman, who will retire from the post at year's end. That sets up a GOP primary against Undersheriff Breck Spaulding, who threw his hat in the ring last month. Govt.

Left: Kevin Rumsey

Sports moves backed; Brubaker to step down

The Watkins Glen School Board approves joint Glen-O-M football and wrestling teams; Board President Gloria Brubaker to step down June 30. Schools.

Left: Superintendent Greg Kelahan at Monday's meeting.

A winter scene in Montour Falls
This placid view of Shequagah Falls in Montour Falls was snapped Feb. 4 by area photographer Mark Taylor. "It was such a beautiful morning, so I grabbed my 20 millimeter lens and tripod," Taylor said.

Fire prevention series: Stop, Drop and Roll

Schuyler County fire officials, after presenting their Keep the Wreath Blue messages on The Odessa File in December and January, continue with more fire prevention tips. For the seventh in a series of articles, click here.

2 die in Burdett house fire; cause being probed

A house fire overnight Feb. 8 in Burdett, on Lake Avenue, took the lives of two occupants, identified by State Police as Kathy Winslow, in her late 60s, and Tim Bond, a man in his early 70s who had mobility issues. The fire broke out about 2:20 a.m. Monday after a neighbor heard an explosion. Firefighters from Burdett, Hector, Watkins Glen and Montour Falls responded. The single-family structure was deemed a total loss. State fire investigators were called to the scene to determine the cause of the blaze.

Emerging Workforce program seeks enrollees

The CSS (Chemung Schuyler Steuben) Emerging Workforce Program is looking for eligible out-of-school youths ages 16-24 who are interested in obtaining additional skills or education needed to obtain long-term employment. Business.

Available on Kindle:
The Maiden of Mackinac

This story -- which spans 700 years and ranges from our region to Northern Michigan -- tells of a quest for the truth behind a legend ... the legend of a Native American maiden reputed to be centuries old. It was written by Charlie Haeffner, and is available now on Kindle at Amazon.com. To see the ad, click here.

Left: Cover art by Jon Haeffner



For other recent Schuyler
County news, click here.


Visit Jerlando's Ristorante & Pizzeria

Three locations: in Watkins Glen, Horseheads and Montour Falls

Click here or on the photo at left to go to the Jerlando's website. There you will find information about all three locations, plus menus.

Left: The front of the recently renovated Jerlando's at Franklin and 4th Streets, Watkins Glen



For other recent Schuyler
County news, click here.

Looking to advertise on The Odessa File?

We are always looking for advertisers to help promote their businesses and, by extension, our region. For a list of Odessa File Ad rates, click here.

Anyone wishing to contribute to The Odessa File -- which is dependent on advertising and donations -- may do so through a Paypal link in the left column of this page or by sending a check to The Odessa File, P.O. Box 365, Odessa, NY 14869.

Phoning The Odessa File?
You can reach us at (607) 742-2772
or reach us by email at chaef@aol.com

Schuyler Hospital capital project completed

Schuyler Hospital and Cayuga Health officials held a virtual ribbon cutting Monday announcing the opening of the new Convenient Care and Primary Care center at the hospital -- the culmination of a nearly $11 million capital improvement project. Features.

What new rental law means for Southern Tier

A joint column from Congressman Tom Reed, State Senator Tom O'Mara and Assemblymen Phil Palmesano and Chris Friend explains the rental law recently passed in Albany -- cautioning that it has not canceled rent. Government.

Photo: Congressman Tom Reed

The beauty of the day was captured on a seasonal road on Connecticut Hill by Watkins Glen photographer Liz Fraboni.
A pretty day to explore Connecticut Hill roads

Watkins Glen's Tony and Liz Fraboni drove along seasonal roads on Connecticut Hill on Saturday, Jan. 30, with Liz snapping photos of the beautiful landscape along the way. Two of those photos are presented here.



Photo: The shadow pattern across a seasonal road on Connecticut Hill was captured by Liz Fraboni.

Public Health OKs high-risk sports in Schuyler

Schuyler County Public Health granted approval Thursday for the county's high schools to move ahead with high-risk interscholastic sports, effective Feb. 1. These sports include basketball, wrestling and volleyball. The move follows similar approval in Chemung, Steuben, Tioga and Tompkins counties. Sports.

O'Mara: "Time for truth from Governor Cuomo"

State Senator Tom O'Mara reacts to a report from Attorney General Letitia James that says the Cuomo administration has undercounted Covid-19 nursing home deaths by as much as 50 percent. He and Assemblyman Phil Palmesano want subpoenas and some answers. Government.

Photo: State Senator Tom O'Mara

Check in memory of Dr. Blanche Borzell presented to Friends of Bequia Hospital

Kate LaMoreaux, Senior Warden of St. James' Episcopal Church in Watkins Glen, presented $1,000 on Jan. 27 from the church to the Friends of Bequia Hospital to continue to honor the memory of Dr. Blanche A. Borzell, a long-time Watkins Glen physician who died in 2019. Bequia is part of St. Vincent and the Grenadines in the Caribbean. It is an island visited annually by LaMoreaux, who has helped lead an ongoing mission by St. James' to help the small hospital since the passing of Borzell. People.

Photo: Check presentation on January 27 to the Friends of Bequia Hospital. (Photo provided)

Left: Schuyler County Sheriff William Yessman.
Right: Undersheriff Breck Spaulding.
Sheriff Yessman to retire at end of year; backs run by Undersheriff Spaulding for the position

Schuyler County Sheriff William Yessman said on Jan. 25 that he will not seek re-election to a fifth term, instead retiring at the end of 2021. He endorsed his Undersheriff, Breck Spaulding, as the latter announced his candidacy for the four-year post. Spaulding -- now in his 16th year as Undersheriff --said he will seek both the Republican and Conservative nods. Yessman said he plans to spend more time with family and probably do some volunteer work in retirement. Government.

Photo in text: From left: Former Sheriff Michael Maloney, current Sheriff William Yessman and Undersheriff Breck Spaulding at press conference Monday in the Human Services Complex in Montour Falls.

2 of Schuyler's leading lights in the pandemic

In a year that above most cried out for calm, efficient leadership, Schuyler County was blessed with its share of people providing exactly that -- among them Odessa-Montour School District Superintendent Chris Wood and Schuyler Hospital President and Chief Financial Officer Rebecca Gould. We look at the job the two of them have done in this year of the pandemic. Honorees.

Photos: O-M's Chris Wood; Schuyler Hospital's Rebecca Gould

When a Senatorial candidate stopped in Glen

More than 20 years ago, Republican Rick Lazio (right) -- seeking the U.S. Senate seat ultimately won by Democrat Hillary Clinton -- stopped in Watkins Glen the day after securing the GOP nomination. Here, The Odessa File editor -- having unearthed his unpublished account of that day -- dusts off the story's cobwebs and presents it here. Blast from the past.

One injured in Town of Montour accident

A one-vehicle accident at 1:50 p.m. Sunday, Jan. 24th on County Road 8 near Magar Road in the Town of Montour resulted in injuries to the driver, who was flown by Guthrie Air to an area hospital. The Schuyler County Sheriff's office said Nathan Vanamburg, 18, was southbound in a 2014 Jeep Compass when the vehicle left the road and struck a tree. Speed, investigators said, "is believed to be a contributing factor." The Montour Falls Fire Department and Schuyler Ambulance treated him at the scene.

Lawmakers hail NY move to reinstate sports

State legislators from around the region (at right: State Senator Tom O'Mara) cheer the state's decision to allow local health officials to make the call on starting up high school sports seasons beginning February 1. Sports include the previously suspended basketball, wrestling, volleyball and competitive cheerleading. Sports.
O'Mara to Cuomo: Extend curfew for Bills game. Sports.

O'Mara, Palmesano rip Cuomo's budget plan

State Senator Tom O'Mara and Assemblyman Phil Palmesano (right) criticize Governor Andrew Cuomo's proposed 2021-22 state budget, announced Jan. 19. They see it as a high-deficit, high-spending plan that will leave future generations of already overburdened New Yorkers holding the bill and paying even higher taxes. Govt.

Photo: Assemblyman Phil Palmesano.

Glen School Board OKs hoops conditioning

The Watkins Glen School Board has given the go-ahead to a plan prepared by Athletic Director Rod Weeden that offers basketball conditioning drills in the Field House gym, to start as soon as possible. Schools.


Photo: Superintendent Greg Kelahan

Watkins Glen man dies in one-vehicle accident

State Troopers are investigating a fatal crash on Middle Road in the Town of Veteran early Saturday morning that took the life of a Watkins Glen man, Thomas Rockwell, 26. Police said Rockwell's northbound pickup truck left the road and struck a tree at about 4:30 a.m. Rockwell, the lone occupant, was pronounced dead at the scene. The cause of the accident is under iinvestigation.

Reed signs letter with 3 Senators, 33 other Reps urging President to denounce violence

Representative Tom Reed (R-Corning) signed a bicameral letter Wednesday with three Senators and 33 other members of Congress urging President Trump to denounce violence and speak out against further attacks on democratic institutions. Government.

Photo: Congressman Tom Reed
Reed opposes impeachment. Column.
Reed co-sponsors Censure Resolution. Government.

United Way of Schuyler County Executive Director Peggy Scott receives a check from the Schuyler County Deputy Sheriff's Association. From left, Kyle Benjamin (Association vice president), Kevin Rumsey (president), Scott, and Sheriff Bill Yessman (United Way executive board member). (Provided)
Deputy Sheriff's unit donates to UWay, SOS

The Schuyler County Deputy Sheriff's Association has donated $5,000 each to the Spirit of Schuyler and the United Way of Schuyler County. The funds come from the Association's annual fund-raising campaign and other donations received during the year.

SOS spokesman Tony Vickio said the donation "will benefit needy residents in our county. We are so fortunate to have the Sheriff's Department that we do."

Added United Way Executive Director Peggy Scott: "We can't thank the Deputy Sheriff's Association enough for this wonderfully generous donation. The $5,000 will be divided among the 21 agencies that United Way helps support and will go toward the 2020 campaign goal of $123,000."

Photo in text: From left, the Deputy Sheriff's Association's Kyle Benjamin and Kevin Rumsey, and SOS's Tony Vickio.

Blowers reappointed as Legislature chairman

Carl Blowers was reappointed to the chairmanship of the Schuyler County Legislture when the legislators met virtually Jan. 6 for their annual organizational meeting. The Zoom session saw Blowers nominated by Legislator Mark Rondinaro and seconded by Van Harp. There were no other nominations, and the vote was unanimous.

The board also heard from Public Health Director Deb Minor, who reported on the early stages of Moderna vaccine distribution in the county -- a state-mandated process from which Public Health "can't deviate," she said. Distribution is currently in Phase 1A, which is expected to continue through January. It includes a lengthy list of high-risk workers and individuals.

Photo in text: Chairman Carl Blowers during Zoom session.

Elks donate to Health Foundation, Ambulance

The Schuyler Health Foundation and Schuyler Ambulance received grant checks from the Watkins Glen Elks Lodge #1546 Tuesday afternoon in presentations held in front of Schuyler Hospital. Features.

The Glen Lake Apartments complex on Second Street.
Building projects moving forward ...

The new Glen Lake Apartments complex on Second Street and the $5 million grant-driven Clute Park redevelopment project are taking shape in Watkins Glen. The Clute park landscape is dominated by the framework of a planned 6,000-square-foot events facility. The project will also include a 1,500-square-foot bathhouse, outside showers, and a 10,000-square-foot seasonal ice rink. Target date for completion is early June.

The Glen Lake complex, nearing completion, offers 34 apartments -- two on the ground floor and 16 each on the second and third floors -- and a 7,300-square-foot child-care facility. Ithaca Neighborhood Housing Services has partnered with the Watkins Glen Housing Authority on the facility, which INHS says "will be affordable to renters earning between 30% and 70% of the Area Median Income."
The framework of the events facility at Clute Park.

Cotton-Hanlon, Inc. is celebrating 100 years

Cotton-Hanlon, Inc. -- a forest products company with a long and fruitful history in the Odessa-Cayuta area -- is marking 100 years in business since the 1921 partnership between H.A. Hanlon and B.J. Cotton. The company takes a look back at that history on the Forum.

Above Montour Falls: a ring around the moon

The photo at right -- with a vivid ring of light showing around the moon -- was snapped at about 10:30 p.m. on Dec. 30 by Sarah Agan in Montour Falls. The unusual sight was captured with her cell phone camera. While stunning enough, the photo "does no justice," said Agan. "It was spectacular."

Photo by Sarah Agan

Glen Copack is coming off a challenging year

Glen Copack Food Manufacturing, part of The Arc of Chemung-Schuyler's Business Services Division, is looking back on a challenging yet productive 2020. Glen Copack has implemented some new procedures as it looks ahead to 2021, continuing to offer employment and vocational training for people with intellectual and developmental disabilities. Business

Look for SCCUDD message on pizza boxes

The Schuyler County Coalition on Underage Drinking and Drugs (SCCUDD) has undertaken a project called "Pizza Box Sticker Shock." It consists of youth-designed substance abuse prevention stickers placed on pizza boxes in local restaurants and convenience stores. Features.

Firefighters gather near the rear of the house in Odessa.
Firefighters extinguish flames in Odessa home

Firefighters were called out at 10:55 p.m. Saturday, Jan. 2 in Odessa to the report of smoke in a cellar at 106 Church Street. Odessa Fire Chief John Jelliff said there "a small fire in the residence" and that it "was extinguished by Odessa firefighters." Also responding were fire departments from Montour Falls, Watkins Glen, Mecklenberg and Newfield, along with Schuyler Ambulance. "All mutual aid was cancelled once the fire was determined to be out," Jelliff said, adding: "The residence sustained approximately $3,000 in damage," but was "still habitable." The cause of the fire was undetermined.

Odessa Fire Chief John Jelliff (second from left, hand raised) outlines Thursday morning's Seneca Santa delivery plan for fire department members. He cautioned in particular about icy driveways during the delivery process. "I don't want anyone injured," he said.
Seneca Santa gifts delivered by firefighters

Fire Departments around Schuyler County, as they do annually, delivered bags of gifts Thursday to families that had applied to Seneca Santa -- a non-profit program that has helped families in need at Christmas-time for more than 80 years. Each fire department picked up its share of the gifts -- donated by area residents and businesses, and purchased by Seneca Santa -- at the First Presbyterian Church in Watkins Glen, where the distribution is organized each Christmas season. More than 100 families were on Seneca Santa's list this year, with more than 250 recipients -- children ages 2-12. The program has been run for 30 years by Peggy Scott of Burdett.

2 Watkins students added to weightlifting hall

Two Watkins Glen High School powerlifters -- 8th grader Nick D'Alleva and 9th grader Thomas Field -- have been added to the Senecas Weightlifting Hall of Fame, whose members' names are displayed on a plaque in the WGHS weight room. The Hall was initiated in 2007 by weightlifting coach Ralph Diliberto, who has selected 25 members over the years. The first was Jeff Meehan, and all but one have been WGHS students -- the exception being Odessa-Montour's Dominick Fazzary. Diliberto said he selects inductees "for their dedication to physical fitness and their overall integrity." D'Alleva and Field, with several powerlifting state records in their three years of lifting, "are the youngest ever to go into the hall, well deserved," Diliberto added.

Photo in text: Nick D'Alleva, left, and Thomas Field with their induction plaques. (Photo provided)

CCE Column: Energy and the Environment

Cornell Cooperative Extension of Schuyler County is providing a monthly column here on its ongoing educational activities and offerings. The 12th column -- Energy and the Environment" -- is by Executive Director Phil Cherry (left). Column.

A column by Odessa Mayor Gerry Messmer

The mayor provides us with his seventh in a series of columns on what is happening in Odessa. This time: "Summertime in Odessa is here!" Column.






Photo: Odessa Mayor Gerry Messmer

Hospital offering drive-through saliva testing

Schuyler Hospital will now offer COVID-19 saliva testing at its drive-through location at the front entrance of the hospital. The sampling location was opened earlier this year and until now only offered swab testing, which is still available. Business.
Cayuga Health vaccine update. Business.

It's your choice: keeping control of Covid-19 stress

Certified life coach Meg Cabezas, who lives outside Odessa, offers ideas on dealing with the stresses created by the coronavirus pandemic. Column.

Photo: Meg Cabezas (Provided)

An e-mail issue
One of my e-mails has developed a stubborn streak: most items don't seem to be coming through on it. Use this one, which I'm incorporating in the links at the bottom of each page:

Don't use Google to access this site
A few people have complained that they cannot access The Odessa File. If you know any of these people, tell them the problem is with Google, and that simply clicking on the Google link to this website often doesn't work. The screen comes up blank. Instead, have them type in odessafile.com (nothing more and nothing less) in the address line and hit refresh. That should solve the problem.
So ... avoid Google, at least for now.

For other recent Schuyler County news, click here.


For other recent Schuyler County news, click here.

Want to e-mail this website? Just click below.

Check out our Wine and Tourism page
We've updated our Wine and Tourism Page, with links to recent Chamber of Commerce blogs. Check it out here.

Want to contact us?
You can write to: P.O. Box 365, Odessa, NY 14869
You can call: (607) 742-2772
You can email:
chaef@aol.com

For other recent Schuyler County news, click here.

Area schools' Honor Rolls are here.
Area historical photos can be found on History.
For full coverage of the 2013 Alice Trappler murder trial, you can click here.

For other recent Schuyler County news, click here.




Click on the ad above to reach the ZiffLaw website.
--------

Click here or on the ad above to reach the Schuyler County Partnership for Economic Development website

--------------------------------

--------------

----------

229 S. Catherine St., Montour Falls
(607) 210-6600

We also have a Business Card Page. Click here.

----------------

Editor's Note

Debbie Stayer Kelly of Burdett -- a lifelong Schuyler resident, a single parent of two sons and a highly praised Cornell employee -- has Stage 4 cancer as well as a rare genetic mutation called Lynch Syndrome. She is facing a large financial burden as her battle continues.

Her Cornell colleagues have created a GoFundMe page for her that you can find right here. An update can be found by clicking on the Updates button on that site. I hope we all can help out.

--------------

Read The Stoneware of Havana, N.Y. and Its Makers
by Allen F. Sweet.

A history of the manufacturing of Stoneware in that village (Montour Falls) from 1850-1888. More than 100 color photos.

Available at the Schuyler County Historical Society Museum.

-----------

A book of poetry by J.A. Bauman of Watkins Glen -- "words that God gave me to share with you." Available through Amazon.com.

-----------

A Christian-based autobiography written by Melinda Kreischer, pen name for a long-time Finger Lakes area resident. Ordering information can be found here.

----------

My Wild Ride: The Untamed Life of a Girl with No Self-esteem, an autobiography by ex-Throughbred trainer Susan Bump -- who grew up in Montour Falls -- is now available in e-book formats at major retailers including Amazon.com

------------

Click on the ad below to go to the Schuyler County Transit schedule.

-----------

The Elizabeth Amisano Ovarian Cancer Education Fund
Live Like Liz, Inc.
P.O. Box 434
Watkins Glen NY 14891
www.LiveLikeLiz.org
LiveLikeLiz@yahoo.com

---------

----------------

A novel by Steve Piacente about a military cover-up, and about the ethical boundaries of journalism. For a closer look, click here.

---------

The author, J.N. Brown, is a 2005 graduate of Odessa-Montour High School. He works at Corning Inc. To visit his website, click here.

----------

An account of a daughter's eating disorder and her mother's seeming helplessness and desperation in the face of it -- and yet a story of hope, love and survival, and a lifeline to other parents dealing with obsessive behavior. $17.95 from ecwpress.com

-----------

A self-help guide to understanding the role of emotions, this book offers a four-step path to emotional mastery and freedom. $15.95 from Infinitypublishing.com

-------

We also have a Business Card Page. Click here.

------------------
An eternal message of lights, hope and faith

The week following Susan Haeffner's passing was fraught with signs -- most of them light-based, and one in the form of a vision. Here the editor relives those days in an effort to pass along a message of hope and faith. Message.

Above: The Aurora Borealis (From the Internet--as seen in Scandinavia)

-----------
Oh, the famous faces I've seen

The editor has been thinking about fame (a commodity foreign to him personally), and about the famous people he has encountered. Some thoughts on the subject. Famous.

The Sound and the Silence: A Memoir
Some things in life can mean a great deal -- can embody hope and dreams ... and memories. The sailboat is one such thing for the author. Silence.
---------

Some sports stories and essays inside
Check out our sports related stories and essays, located at the bottom of the Sports Page.

Some special feature packages
From stories of life years ago along Steam Mill Road, to stories by the editor -- you can find them at the bottom of Features.
---------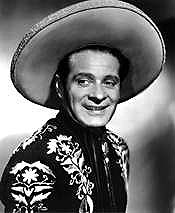 The editor's long search for some childhood icons
When he was a child, the editor let fear get the better of him while he was watching a pair of beloved TV heroes in peril. The scar from that experience lingered for decades. For a journey through what the editor's son calls "a weird obsession," click here.
Above: One of the heroes in question.
------
A cabin in the woods
The editor travels, figuratively, back in time to an old haunt, familiar faces and warm memories. Cabin.