Click on the ad above to reach the Glenora website.
--------------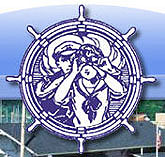 Seneca Harbor Station & Captain Bill's
To reach the website of the Seneca Harbor Station and Captain Bill's, click here.
Captain Bill's and Seneca Harbor Station is accepting job applications for all positions. Please stop in and fill out an application at Seneca Harbor Station or email: shs@stny.twcbc.com to be scheduled for an interview.
-------------
GVA --
Genesee Valley Agency

We pride ourselves on providing outstanding customer service.
While providing insurance,
Your Way.
Contact us to see why so many people have switched.
Monday-Friday 8:00-4:30.
Main Steet, Odessa, NY.
Arkport, Avoca, Caledonia, Candor, Dansville, Wayland

Telephone 607-594-3335
-----------
Click on the ad above to visit the Visions Credit Union web site -- you deserve a financial partner that has your best interest in mind!
------------
Watkins Glen Supply, Inc.
P.O. Box 70
2768 State Route 14
607-535-2454
wgsupply@gmail.com
www.wgsupplyny.com
----------
The Great Escape
Ice Cream Parlor
221 S. Franklin St.,
Watkins Glen, NY
607-535-7354
Opening April 1st for its 40th season.
_____________ .
The Odessa File's
Primary Pages
Sports
People
Features
Business
Government
Forum
Schools
PSA
Calendar
History
Obituaries
Wine & Tourism
Classifieds
Agriculture
Columns

Click here or on the ad above to reach a Chamber of Commerce website.
--------------
Odessa Wine
and Spirits
We are located on Main Street in Odessa, next to the Tompkins Trust Company branch.
Send us an email to sales@odessawinesandspirits.com to let us know what you would like us to have in stock.
-----------
SCT Computers
Apple Certified Technicians
Microsoft Certified Systems Engineers
A+ Certified Technicians
Visit us at 306 N. Franklin St., Watkins Glen, 607-535-2495
or
124 Main St., Penn Yan
(315) 694-7399
Email:
Support@SCTcomputers.com
www.SCTcomputers.com
----------------


Your authorized FedEx ship center
M-F 8:00-5:30 (Cut off time 3 pm)
Sat. 10-2 (no pickups)
306 N. Franklin Street
Watkins Glen NY 14891
607-846-7377

Click on the ad below to go to the United Way of Schuyler County website.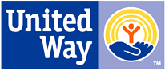 ---------------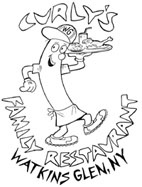 Curly's Restaurant is a page sponsor -- of our People Page. People.
Other page sponsors:
Business -- Sidle Insurance
Sports -- Cayuga Health
Features -- Jeff's On-Site Services
Government -- Jr. Specchio's Inc.
Schools -- Watkins Sporting Goods
Calendar -- Hi-Lites
Forum -- Warren Real Estate
------------------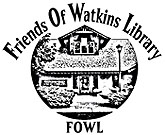 To reach the FOWL website, click on the logo above.
-----------
To go to Jim Guild's Famous Brands website, click on the drawing above or here.
-----------------
Our Primary Pages
Sports
People
Features
Business
Government
Forum
Schools
PSA
Calendar
History
Obituaries
Wine & Tourism
Classifieds
Columns
-----------
Click below to go to the
Rotary Club website.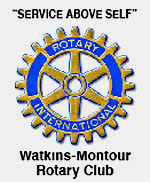 ----------
Contact this website at:
chaef@aol.com
----------------
4 Novels by the editor
Island Nights
Excerpt here.
The Islander
The entire novel:
Cabins in the Mist
Excerpt here
The Maiden of Mackinac
Excerpts Maiden
---------------

Click on the ad below to reach the website.



County moves toward own ambulance service

A Schuyler County Legislature committee approves a resolution seeking a Certificate of Need for a county-run ambulance service as talks with the Schuyler Volunteer Ambulance Association Inc. break down. Government.

Photo: Schuyler Emergency Management Director Kirk Smith
Police lauded in wake of school threat. Government.

And inside:

--Tuesday is Primary day. See polling places here.
--Robotics team to give away $2,500 in prizes. Team.
--Lions help support Summer Swim program. People.
--Businesses raise funds for SOS. Business.
--WG/OM football schedule unveiled. Sports.
-- Elks present 2 checks for community youth programs. People.
--Watkins History Walks resume. Features.

A column by State Senator Tom O'Mara

State Senator Tom O'Mara provides us with a weekly column, this time titled "Opioid crisis remains major area of concern." Column

Left: State Sen. Tom O'Mara

WGHS bids farewell
to 72 at graduation

Watkins Glen High School graduated 72 students at its annual Commencement Saturday, June 25th on its athletic field, under the watchful eye of law enforcement. Schools.

Photo: Graduate Melanie Wysocki after the ceremony.
Alumni Banquet honors LaMoreaux. People.

O-M graduates 40 at
its Commencement

Odessa-Montour held its annual Commencement ceremony Friday evening, June 24 on the athletic field behind the school. Forty graduating seniors received diplomas. Schools.

Photo: Graduate Arden Heichel with his diploma.

Montour Falls UMC wins Schuyler Steps Out

The Montour Falls United Methodist Church has finished first in the 2022 Schuyler Steps Out free community walking program. The eight-week competition, presented by Schuyler Hospital, saw the church's 28 walkers amass a cumulative average of 966,246 steps, with the Harbor Hotel second with an average of 890,509 and the Watkins Glen Schools' Wacky Walkers third with 890,237. CMA Primary Care in Cortland was fourth and the New York State DOT fifth. In all, the program reported, the 13 teams walked "nearly 152 million steps, or 76,000 miles" over the eight weeks, "the equivalent of almost three times around the Earth." MVP and Most Improved Awards will be announced later.

The Odessa File's Roll Call of Excellence!

This website, with recommendations from school administrators and coaches, has selected 14 Schuyler County high school student-athletes for its Roll Call of Excellence -- a gathering of young people who have demonstrated excellence on the playing field, in the classroom, on the stage, and in life. To see who they are, click here.

Two more standouts join The Essentials

Two individuals -- historian Gary Emerson and the late Belle Cornell -- are being honored as the latest members of The Essentials, a group of outstanding Schuyler County residents or natives who have impacted life here or elsewhere. None of the 32 Essentials are in the Schuyler County Hall of Fame, but perhaps will be someday. Essentials.

Click on the ad below for more information.

Click on the ad below to reach the website.
To reach a survey seeking feedback from those who work with farmers or are an agribusiness employee or owner, click here.



Looking to buy baseball, football, basketball, hockey, non-sports cards, mostly pre-1988. Call
Charlie Haeffner at (607) 742-2772.

And inside

Read the latest Letters to the Editor on the Forum Page.

For Part 1 of "Schuyler County and Me," reprised, Click here.
For Part 2, click here.
For Part 3, click here .
For Part 4, click here.
For Part 5, click here.

******
The Editor's Columns

--Obituaries--
Death Notices on the Obituary Page.

Kathryn B. Fraboni, 84, of Watkins Glen.
Nancy B. Voorheis, 83, of Burdett.
Eileen "Holly" Zeltt, 62, of Hector.
Alexander A. Cole, 79, of Watkins Glen.
Richard Scuteri, Watkins Glen.
Edward J. Karski, 86, of Elmira.
Lawrence W. Hendrickson, 71, of Alpine.
Frank L. Davis, 74, of Watkins Glen.
Larry D. Freeman, 82, of Watkins Glen.
Bonnie Geisel, 72, of Montour Falls.
Melanie A. Peters, 48, of Watkins Glen.
Leslie George Haller, 89, of Odessa.
Service July 10: Laurie Sample (Barra, Banker)

To reach the Famous Brands website, click here.



Threat prompts Watkins Glen school lockdown

A telephoned threat to the Watkins Glen High School main office on June 23rd -- one that Schuyler County Sheriff Kevin Rumsey said warned the district to "get people out" because the caller was ostensibly "gonna shoot up the school" -- prompted a lockdown of the school campus whiile law enforcement from Village Police, the Schuyler County Sheriff's Office and State Police secured the safety of any students in the building and conducted a perimeter search. Once the perimeter was secured, said School Superintendent Kai D'Alleva, the school staff and students on hand -- seniors practicing for graduation -- were led safely from the school grounds. Other students had been dismissed early, and so were not present when the threat was received at 12:52 p.m. A lengthy search of the school buildings was conducted by a SWAT team from Steuben County and School Resource Officers, ending at 6 p.m. Rumsey said there was never a sign of any shooter, and that the call in fact came from an out-of-state number using an app that blocked a call trace. Subsequent student activities that night were canceled, including a Senior All-Night Party at various regional venues.
A message from Superintendent D'Alleva. Forum.

BOE bids farewell to 9; cites Everyday Heroes

The Watkins Glen School Board says goodbye to 9 retiring staff members, and honors two 10th graders as "Everyday Heroes." Schools.

Certificates, awards presented at Watkins Glen

Certificates from an Assemblyman and State Senator were distributed June 23 to Watkins Glen High School students for their selection to the Roll Call of Excellence and Top Drawer honor programs. Sports.

Photo: Faye Mooney and Adam Pastore, Roll Call of Excellence honorees, also received T-shirts (pictured) from ESPN Ithaca for their selection during the school year as Athletes of the Week.

Ribbon-cutting marks project completion

A ribbon was cut and $25,000 in grant funds presented at Bleachers Sports Bar and Grill June 22 upon completion of a new outdoor dining area there as part of an ARPA improvement program. Business.

Photo: The ribbon is cut.

O-M Award winners treated to a picnic

Winners of Odessa-Montour High School Academic Awards enjoyed a picnic lunch adjacent to the school Tuesday.

A list of those award recipients, with photos from the picnic, are on Schools.

Photo: Award recipient Hannah Nolan at the picnic buffet table.

A column from
Ziff Law's Jim Reed

Attorney James B. Reed of the Ziff Law Firm in Elmira offers this regular column, tackling issues that you might encounter in your daily lives. This time: "Looking for a challenge? Ride the Bike the Finger Lakes 11 Challenge." Column.




Left: Attorney Jim Reed



Click the ad below to reach the Hazlitt 1852 website.
Click here to reach the Hazlitt 1852 Facebook page.

Want to phone The Odessa File?
You can reach us at (607) 742-2772


Click on the ad below
------------
The Watkins Glen Area Chamber of Commerce is seeking proposals from photographers to help refresh the Chamber's photo archives. The Request For Proposal can be found online (www.explorewatkinsglen.com/photography-rfp/).

Click on the first ad below to see
more about Cabins to Castles.

Click on the ad below to reach the
Seneca Harbor Station and the
Captain Bill's Seneca Lake Cruises site.
The Seneca Legacy dinner cruise ship.


Cardboard boats highlight Waterfront Festival

The Watkins Glen Waterfront Festival was held June 18 at Seneca Harbor Park in chilly temperatures with a gusty north wind. The festival centerpiece: the Cardboard Boat Regatta. Features.

Photo at right: One of the larger Cardboard Boat Regatta entries.

Dub G Awards honor WGHS student-athletes

Athletes of the Year, Coach of the Year, Team of the Year among awards at multimedia event in school auditorium.

Story on Sports

Photo: WGHS swim standouts Alannah Klemann, left, and Faye Mooney.

O-M's Haley Albertsman wins Susan Award

Odessa-Montour High School senior Haley Albertsman is the recipient of the 2022 Susan B. Haeffner Sportsmanship Award presented annually since 2005 by Odessa File Publisher Charlie Haeffner in memory of his late wife. Each annual recipient is honored for his or her determination, fair play and core of kindness -- all traits of Susan in a life cut short by cancer. Haley plans to be a teacher. Award.

Photo: Odessa-Montour's Haley Albertsman


About leave-takings ...

The editor looks at life in a world of mass killings and an economy gone awry, and turns to the student athletes and their achievements, with a prayer for the future of the young. Column.

Anyone caring to advertise may contact the publisher, Charlie Haeffner, at chaef@aol.com for information.

Rotary honors Cannon as Student of Month

Odessa-Montour High School senior Mackenzie Cannon was honored June 16 by the Watkins-Montour Rotary Club as its O-M Student of the Month for June. Cannon was introduced by her O-M basketball coach, Greg Gavich, who said that two words -- "kind" and "courageous" -- describe the honoree. Cannon, also a member of the O-M softball team, has attended GST BOCES' STEM Academy in Corning during her high school career while enrolled at O-M -- earning an Associate's Degree in the process. She was recently honored on this website as a member of its Roll Call of Excellence, and by her school as recipient of its Charles Martin Sportsmanship Award. She plans to attend Alfred University, pursuing a career in veterinary medicine.

Photo: Mackenzie Cannon and Coach Greg Gavich.

From left: Tori Brewster, Cameron Holland, Hannah Nolan
The Odessa File names its Athletes of the Year

Watkins Glen High School three-sport senior Cameron Holland and Odessa-Montour High School junior record-setters Hannah Nolan and Tori Brewster have been named The Odessa File Athletes of the Year at the two schools. The awards are presented by E.C. Cooper Insurance. Holland was quarterback of the Seneca Indians football team, a starter on the 19-2 WGHS basketball team, the leading hitter on the Seneca Indians baseball team, and a three-time Odessa File First Team All-Star. Nolan and Brewster were both two-time First Team All-Stars (Nolan in soccer and basketball, and Brewster in soccer and track), both Odessa File seasonal Schuyler MVPs, and both school record-setters. Nolan set the career soccer goal-scoring record (59) while Brewster set school marks in track's 100 and 200 Meter Dashes.
**********
O-M presents sports honors; Sgrecci, Fazzary win
Harold Lynch Athlete of the Year Awards. Sports.

At the ribbon-cutting ceremony outside the Seneca Sunrise Coffee business on North Decatur Street. (Photo provided).
Ribbon-cutting marks Seneca Sunrise opening
Village and county officials were among the dignitaries on hand June 13 at a ribbon-cutting marking the grand opening of Seneca Sunrise Coffee in its new building at 806 N. Decatur St. in Watkins Glen -- the culmination of an $830,000 project funded in part with a $293,506 Downtown Revitalization Initiative grant as a portion of the village's $10 million DRI program. The new 1,400-square-foot building will serve as the coffee shop, while the former shop next door has been renovated into housing for the community.

Brewster finishes 4th in the 100 at State meet

Odessa-Montour High School junior Tori Brewster placed 4th June 11th in the Division 2 finals of the 100 Meter Dash at the New York State Track & Field Championships at Cicero North Syracuse High School. She posted a time of 12.61. She had set a school record of 12.30 in the 100 Meter prelims Friday. Sports.

Photo: O-M's Tori Brewster

Schuyler Scholars honored at dinner

Seniors in the top 10% of their class academically at the Bradford, Odessa-Montour and Watkins Glen high schools were honored June 8 at a dinner at the Watkins Glen Harbor Hotel. Scholars.

Photo: Each honoree received a Schuyler Scholars plaque.

Fire trucks from departments around the region, along with classic cars, were among the features at the parade.
Parade, BBQ, rides mark festival's final day

The Montour Falls Fire Department's annual festival -- absent the past two years due to the pandemic -- ended its three-day 2022 run June 11 with a chicken barbecue, a parade up Main Street, and rides, games, food and music on the carnival grounds. The parade, featuring fire trucks, old cars, tractors and marching bands, was held in front of spectators lining both sides of the street. Rukus, a country and classic rock band, performed in the evening. Features.

Photo: A vendor produces bubbles at the festival. (Photo by Liz Fraboni)

Youth Orchestra performs

Kirsten Marshall conducted as the Cayuga Chamber Orchestra (CCO) Youth Orchestra of Ithaca presented a Free Community Concert Friday night, June 10 in the Watkins Glen High School auditorium. The Youth Orchestra, established in 2017, has a mission "to provide a high-quality symphony orchestra experience for youth in Ithaca and the Finger Lakes."

Vondracek earns NJCAA Player of Year honor

Odessa-Montour alum Grace Vondracek -- who batted .626 for the Corning Community College varsity softball team this past season as it finished second in the National Junior College Athletic Association Div. III Softball Championship -- has been named the NJCAA Division III Softball Player of the Year and an All-American First Team selection. Her batting average was the best across all NJCAA divisions, as was her .683 on-base percentage. The lefty-hitting Vondracek hit 9 homers, drove in 65 runs and stole 46 stolen bases for a team that amassed a 40-8 record despite a 2-5 start.

Photo: CCC's Grace Vondracek (Photo provided)

Keith Caslin is sworn in as a Watkins School Board member.
WG School Board adds Caslin, welcomes new Business Administrator; OKs coaching slate

The Watkins Glen School Board on June 7 appointed recently elected Keith Caslin to the board early, filling the vacancy created months ago by the resignation of Kevin Rumsey after his election as county sheriff. Caslin, sworn in by Renee Angle, Administrative Assistant to Superintendent Kai D'Alleva, will be sworn in next month for the three-year term he won in last month's board election. Incumbents Craig Bianco and Theresa Butler will also be sworn in at that time, Bianco for three years and Butler for one -- the unexpired portion of Rumsey's term.

In other business, the board:

--Welcomed new Business Administrator Kyle Percey, formerly of the Keshequa School District. He is actually employed by GST BOCES, and assigned to the Watkins district. He will be in charge of, among other things, preparing the annual budget.
--Approved coaching appointments for next school year. Of note: the appointment of Scott Morse to succeed the retiring John Fazzary as boys varsity basketball coach.
--Heard D'Alleva say logos for the sports teams should be ready for board approval next month: for the Senecas (minus any native American imagery, probably WG with something suggesting Seneca Lake); and for the combined WGHS-Odessa squads, to be known as the Schuyler Storm.

Photo: Kyle Percey, the new Business Administrator.

'Burned out' mayor: I won't seek re-election

Odessa Mayor Gerry Messmer announced at the June 6 Village Board meeting that he is "burned out, exhausted" and that he will not, accordingly, seek another term as mayor in the next village election, set for March 2023. At that point he will have concluded five years as mayor. Messmer said his decision is based in part on the growth of his business, Powderhorns and More, and the effort required to keep up with that. He said Kristine Gardner, elected to the Village Board in March, has expressed an interest in running for mayor. Whoever is elected, he said, will have his full cooperation in the transition. He was asked by trustee Alijia Bailey: "You're not letting people bully you out of it, are you?" He responded: "No. I'm tired." Messmer has taken his share of criticism as the village has embarked on a number of initiatives, but said he was proud of his work -- "I feel like Odessa needed what I brought to the table" after his military career -- and praised the work of the board, which in recent years has approved $18 million in infrastructure improvements with only a minimal increase in taxes. "You guys did that," he told the board members present: Bailey, Pam Cicconi and Tom Letteer.

Photo: Odessa Mayor Gerry Messmer after the meeting.

Rotary honors Hayes as Student of the Month

Watkins Glen High School senior Andrew Hayes was honored June 2nd by the Watkins-Montour Rotary Club as its WGHS Student of the Month for June. Hayes was introduced by teacher Kelsey Wood, who described the honoree as a young man "with a really amazing capability -- to listen." She said that their discussions are "well thought-out, respectful," and that Hayes is "an incredibly hard worker" who is "kind and caring to everyone at school." Hayes, a member of the school's varsity golf team, plans to attend Corning Community College to start his path on the way to becoming a Mechanical Engineer.

Photo: Student of the Month Andrew Hayes with the Rotary Club's guest speaker, former Congressman Tom Reed, who discussed the troubling state of the world, the rise of China as a superpower, and the extremism that has gripped domestic politics.

All-Stars and our Schuyler Spring MVP
The Odessa File's seasonal choices for All-Star status, topped with its selection of the Schuyler Spring MVP (this time a standout in track-and-field), appear on Sports.

Sunset on Seneca

This photo of a sunset over Seneca Lake was snapped by photographer Liz Fraboni on Thursday, June 2, from her dock on the eastern shore of the lake in Hector.

Honor Guard from American Legion Post 676 presents one of three volleys of musketry at the ceremony outside Odessa.
Montour, Odessa services mark Memorial Day

Memorial Day was observed locally on May 30 with two services -- one at the Shequagah Falls Park in Montour Falls, and the second at the Schuyler County Veterans Memorial Park outside Odessa. The keynote speaker at both was Daniel Phillips, a Schuyler native who served in the Navy as a Petty Officer, First Class. He outlined the history of Memorial Day, and noted the "never forgotten" bond among servicemen. The Odessa-Montour High School Band performed at both ceremonies, while the American Legion Post 676 Honor Guard issued three volleys of musketry and trumpeter Bernie Riley played "Taps" at each. The Montour Falls Fire Department provided the Color Guard at the Montour service, while Boy Scout Troop 50 served as Color Guard at the other one.

Photo: Navy veteran Daniel Phillips, shown here before Shequagah Falls in Montour Falls, spoke at both services.
Kim Laursen leads a Community Choir in singing "Battle Hymn of the Republic" at the Veterans Memorial Park service.

From left: Alan Incorvaia, VP of Operations for Hart Hotels; Steph Bailey, interim Schuyler Health Foundation director and Cayuga Medical Center Health Foundation manager; Steve Savage, executive director of the Cayuga Medical Center Health Foundation; Carolyn Guyer, general manager of the Watkins Glen Harbor Hotel, David Hart, president and CEO of Hart Hotels; Erin Thaete, chair of the Schuyler Health Foundation, and Schuyler Health Foundation director Ken Wilson.
Health Foundation receives Ice Bar donation

The Schuyler Health Foundation was presented a check for $15,000 by the Watkins Glen Harbor Hotel May 27 in a ceremony at the hotel. Donations like this have been generated through the hotel's annual Ice Bar program since its inception in 2011; for many years they were earmarked for the Red Cross. Donations over the years now total $230,000 in Watkins Glen, and another $190,000 at two other locations in the Hart Hotels chain with Ice Bar events, in Chautauqua Harbor and Clayton. The Ice Bar -- a 3-day event featuring regional wines and food, and highlighted by carved ice structures -- attracts about 2,500 attendees to the Watkins hotel each year.

Re-enactment sends sobering message

A mock DWI car accident complete with "corpse," "arrest" and Jaws of Life "extraction" was conducted May 26 at Watkins Glen High School, sending students a strong message entering graduation and the more carefree days of summmer. Schools.

Photo: This"arrest" was part of the mock exercise.

Clay trap shooting takes hold at Watkins High

The inaugural season of a trap shooting club approved by the Watkins Glen School Board is proving a success, fueled by the enthusiasm of its student participants. Schools.

Photo: Clay target used in trap shooting.

Life Jacket Trees contribute to boater safety

The Finger Lakes Chapter of America's Boating Club is helping to ensure a safe water experience for area residents and visitors to Seneca Lake with two life jacket trees in Watkins Glen -- one at the Clute Park boat launch on the canal and the other at the kayak and canoe launch at the southeast end of the lake. They hold life jackets that may be borrowed at no cost. People.

Photo: Life jacket tree at Clute Park boat launch on canal.

Emcee Judy McKinney Cherry at the podium.
Project Seneca marks 10 years of success

About 35 Project Seneca supporters, including local and state officials, were on hand May 23 at the Seneca Lake Event Center in Watkins Glen to celebrate the 10th anniversary of the initiative's beginning.
Project Seneca was created when a group of local business leaders developed a waterfront redevelopment effort supported by, among others, Corning Enterprises, Community Bank, Chemung Canal Trust, Cargill, Welliver Construction and Famous Brands, and by private individuals. It has influenced the investment of $129.7 million in public and private projects -- including the Catharine Valley Water Reclamation Facility, Clute Park Event Center, Captain Bill's Terminal replacement, Seneca Lake Kayak Launch, and Northern Gateway improvements. Speakers included emcee Judy McKinney Cherry, executive director of the Schuyler County Partnership for Economic Development. Schuyler County Legislature Chair Carl Blowers, Watkins Glen Mayor Luke Leszyk, and New York Department of State planner Sarah Stern Crowell. A common theme: the success of private-public partnerships.

Photo: Part of the project display at the celebration.

Schuyler Habitat ready to build its 4th house

Schuyler County Habitat for Humanity is ready to build its fourth house in Schuyler County-- at 2360 County Road 17 in the Town of Dix. The site was bought last year.

The partner family has been chosen, and the property will soon be cleared and prepared for construction. People.

Available on Kindle:
The Maiden of Mackinac

This story -- which spans 700 years and ranges from our region to Northern Michigan -- tells of a quest for the truth behind a legend ... the legend of a Native American maiden reputed to be centuries old. It was written by Charlie Haeffner, and is available now on Kindle at Amazon.com. To see the ad, click here.

Left: Cover art by Jon Haeffner



For other recent Schuyler
County news, click here.


Visit Jerlando's Ristorante & Pizzeria

Three locations: in Watkins Glen, Horseheads and Montour Falls

Click here or on the photo at left to go to the Jerlando's website. There you will find information about all three locations, plus menus.

Left: The front of the recently renovated Jerlando's at Franklin and 4th Streets, Watkins Glen

Watkins Glen Harbor Hotel
on the Seneca Lake waterfront.
16 N. Franklin St, Watkins Glen, NY
(607) 535-6116
Upscale, contemporary rooms and suites plus an American restaurant, an indoor pool and a fitness center.

Pet of the Week: Peanut

Name: Peanut
Sex: Neutered Male
Breed: Hound Mix
Age: 1 1/2
Size: Medium

Oh, that sweet face and those soulful eyes! This handsome little hound will steal your heart the moment you meet him. Peanut came to us from a shelter in North Carolina where he was found as a stray. At about 1 1/2 - 2 years old, he still is puppy at heart, with lots of puppy energy. Peanut is trying really, really hard to learn his manners and walks very well on a leash.

A loving, gentle guy, Peanut wants to be with and please his people. At the end of a long, busy day he wants nothing more than to cuddle. He's a real love bug! He'd love a home with an active family where there's always something going on and he can be part of it! And, a home with a canine companion would be just awesome! He loves the company of other dogs!

Adoption Fee: $200 (dogs over 1 year) or $250 (dogs under 1 year) includes spay/neuter rabies, DHLPP and kennel cough vaccinations, worming, flea treatment, heartworm testing, heartworm preventative, microchipping and microchip registration fee.

To adopt: Please call us at 607-594-2255, Ext. 201 to schedule an appointment. Visit us online at www.schuylerhumane.org for additional information, an adoption application, to see more adoptable dogs and cats or for directions to our shelter. You are also welcome to stop by on Saturdays from 10am - 1 pm without an appointment.

For other recent Schuyler
County news, click here.

Looking to advertise on The Odessa File?

We are always looking for advertisers to help promote their businesses and, by extension, our region. For a list of Odessa File Ad rates, click here.

Anyone wishing to contribute to The Odessa File -- which is dependent on advertising and donations -- may do so through a Paypal link in the left column of this page or by sending a check to The Odessa File, P.O. Box 365, Odessa, NY 14869.

Phoning The Odessa File?
You can reach us at (607) 742-2772
or reach us by email at chaef@aol.com

Rotary honors O-M students Patel and White

Odessa-Montour High School seniors Veer Patel and Kaetlyn White were honored May 19 by the Watkins-Montour Rotary Club as its O-M Students of the Month for May.

White was introduced by guidance counselor Dan Batchelder, who said the honoree "seeks out opportunities to prepare herself for life after high school," and "is nothing but a pleasure to work with." White, a member of National Honor Society and vice president of Student Council, plans to attend the Arnot School of Radiology with an eye toward procuring an Ultrasound Degree.

Patel, a member of Student Council and of the school varsity soccer team, was introduced by History teacher Skip Strobel, who described the honoree as "an exceptional young man and an outstanding student" who "I know ... will be incredibly successful." Patel plans to attend Penn State University, where he will major in engineering.

Photo: Veer Patel and Kaetlyn White with their Rotary plaques.

School budgets pass at Watkins, Odessa; Bianco, Caslin, Butler win Glen board seats

School budgets passed easily May 17 in the Watkins Glen and Odessa-Montour school districts, the $28.5 million spending plan in Watkins approved 294-65, and the $18.4 million plan at O-M approved 120-20.

Incumbent Craig Bianco (with 270 votes) and former Board of Education member Keith Caslin (with 235) won three-year terms on the Watkins school board, while incumbent Theresa Butler (234 votes) earned a one-year term to complete the unexpired term of Kevin Rumsey, who resigned from the board after his election as County Sheriff. Candidate Brittany Oliver totaled 168 votes.

Odessa-Montour saw the uncontested re-election of Karen Rock and Will Shrout to three-year School Board terms. Rock drew 120 votes, while Shrout received 115.

Photo: Theresa Butler and Craig Bianco, who earned board terms in Tuesday's vote, were on hand at the school when the vote count was announced.

Service honors police fallen over the years; Sheriff raps media

The memorial service was held outside the Schuyler County Sheriff's Office. Sheriff Rumsey in a keynote address blamed a loss of respect for police on the Internet and media coverage. Government.

Photo: Bell played a role in honoring those police in the region who have died in the line of duty or while in service.

It was Prom Night for WGHS at Logan Ridge

Watkins Glen High School held its annual Prom May 14 at Logan Ridge Estates in Hector, with the theme of "Masquerade." The Prom was held on a pleasant, breezy evening, with music presented by DJ Anthony Curren.

Photo above: Johnny VanScoyk and Breanna Carl on the breezy Logan Ridge terrace as sunset neared.
For more WGHS Prom photos, see Schools.

Reed resigns; urges end to 'political posturing'

Longtime U.S. Representative Tom Reed resigned from Congress on May 10, with a press release from his office saying he is "joining Charlie Black at the Prime Policy Group," a Washington, D.C. government relations and public affairs firm.

Reed's office said it would "continue to serve the people of New York's 23rd District through the end of the year or until a new representative is elected." Reed had already announced his intention not to seek re-election -- a decision prompted by an allegation from a woman who accused him of sexual misconduct while they were seated together at a party. Reed later apologized. In a statement to Congress on May 10, Reed said in part:

"After almost 12 years in Congress, today is my last day. It has been an honor to serve with you all from both parties. I love this institution as it still exemplifies what is best about our government; we are the People's house. While I am proud that we put people before politics, there is much more to do. I am leaving to continue that work and hope to have a greater impact on our Country.

I believe the current focus on extremism demands us to heed the words of Abraham Lincoln uttered years ago as we face a similar threat to our existence today -- 'a house divided cannot stand!' But I add -- 'a house United will not fail.' It is time for petty political posturing to end."

Photo in text: Tom Reed (File photo)
Update: Gov. Kathy Hochul is expected to call a special election to fill Tom Reed's seat in Congress. It will likely be held in late July or early August.

Legislature Chairman Carl Blowers, left, and County Administrator Fonda Chronis talk before start of the meeting.
Chronis cites strong sales tax at brief session

The Schuyler County Legislature held its monthly meeting May 9th and finished in 16 minutes, working through 25 resolutions quickly. There were no members of the public present, and no committee reports. The only report came from County Administrator Fonda Chronis, who among other things reported strong sales tax returns. He explained afterward that those returns are up 24% over last year through the first quarter -- and that while he expects that number might soften as 2022 progresses (reflecting strong summers in both of the past two years), "I would be shocked if we didn't see growth" this year -- "as long as nothing crazy happens with the economy."

Rotary honors Pastore as Student of the Month

Watkins Glen High School senior Adam Pastore was honored May 5th by the Watkins-Montour Rotary Club as its WGHS Student of the Month for May. Pastore, a three-sport athlete who was the IAC Large School South Division MVP after a basketball season in which his team won its third straight IAC title, was introduced by teacher Sam Brubaker. The honoree, Brubaker said, is not only outstanding in academics and sports, but someone who "gets it; he's compassionate to his fellow students" and approaches life "in a right frame of mind." Pastore plans to attend Corning Community College before pursuing a bachelor's degree at a 4-year college.

Photo: Adam Pastore, left, and teacher Sam Brubaker

O-M team is regional Envirothon champion

The Odessa-Montour High School Otters top a field of 29 teams from 11 regional schools at competition in Owego. Schools.

Delaney Paulisczak and Ben Campbell arrive at the O-M prom.
Odessa-Montour holds its prom at WGI Center

The Odessa-Montour High School Junior-Senior Prom was held Friday, April 29 at the Watkins Glen International Media Center, with a theme of "Enchanted Garden" and a ballroom bathed in green light. The following were named royalty:

Seniors:
King: Arden Heichel
Prince: Casey Keyes
Duke: Jacob Menzi
Queen: Raven Lott
Princess: Molly Heichel
Duchess: Jade Baldwin

Juniors:
King: Dominick Elliott
Prince: Ben Campbell
Duke: Daniel Lewis
Queen: Hannah Nolan
Princess: Tori Brewster
Duchess: Hannah Kinner

Photo: Jon Spencer poses in front of the Media Center.
Other photos are on Schools.

This shot of Seneca Harbor at sunset was snapped on April 22. (Photo by Carrie Watt)
Spring arrives in Schuyler: a trio of photos

The weather warmed over the weekend (at least temporarily), and with it came a couple of photos from contributors reflecting the placid nature of the season: Seneca Harbor at sunset (from Carrie Watt) and burgeoning flowers in Watkins Glen (from John Juhasz). And a sure sign of spring was construction work on College Avenue in Odessa.

Photo: Flowers at the corner of 1st and Decatur Streets in Watkins Glen. (Photo by John Juhasz)
Workers dig up a portion of College Avenue in Odessa.

Fund drive seeks support for fire districts

Fire districts throughout Schuyler County will benefit from a fund-drive being staged by Kookalaroc's Bar & Grill in Watkins Glen. The drive, through June 11, features a gun-safe and kayak raffle, along with a Go Fund Me effort. Features.

All for fun: WG school leaders' beards shaped

A Watkins Glen 4th grade teacher who first broached the idea, and three district administrators who joined in the fun, had their beards trimmed in wild and wacky ways April 8 on the last day of school before Spring Break. The stylings, from designs created by elementary school students, were effected by Mark Mortimer of Morty's Hot Spot in Watkins. Schools.

Photo: WG Elementary School Principal Jeremy Leroux with the design that dictated his cut. (Photo by Amanda Grinolds)

Left: Meeting with the Easter Bunny. Right: One of the many kids chasing after eggs in Lafayette Park.
Cold rain doesn't dampen egg-hunt spirit

The rain came Saturday, and temperatures were barely above 40, but children turned out in force for the sixth annual Easter Egg Hunt at Lafayette Park in Watkins Glen sponsored by Cabins to Castles Real Estate. The kids met with the Easter Bunny and picked up candy-filled plastic eggs scattered around the park. "It's a better turnout than I thought it might be," said one organizer, looking out from the park bandstand at the rain.

Model Car Show held at Glen Research Center

The International Motor Racing Research Center in Watkins Glen was the site April 9 of the 7th Annual Model Car Show. The event, with many model and die-cast cars on display from a wide range of collectors, also featured LEGO cars created by members of the Rochester LEGO User Group. For sale there; LEGO car kits, with the parts needed to build a small car.

Photo: One of several tables full of model and die-cast cars on display at the show.

WGHS seniors Isabella La Face and Matthew Swarthout.
Rotary honors WG seniors La Face, Swarthout

Two Watkins Glen High School seniors -- Matthew Swarthout and Isabella La Face -- were honored April 7 by the Watkins-Montour Rotary Club as its WGHS Students of the Month for March and April, respectively. They were introduced during a club lunch at the Watkins Glen Harbor Hotel by teachers Ben Connolly (for Swarthout) and Travis Durfee (for La Face) -- each of whom extolled the study and communication skills of the honorees. Swarthout said he hopes to attend Corning Community College through a Corning Inc. tech pipeline program, and a four-year school after that, with an eye toward an engineering career at Corning Inc. La Face, a member of National Honor Society and the girls varsity swim team -- as well as a swim instructor and lifeguard -- said she plans to attend college for a career in architecture or engineering. Active in St. Mary's of the Lake Church, she said she hopes to live "a selfless future ... with passion and purpose," inspiring others.

Opening weekend kicks off 2022 WGI season

Watkins Glen International welcomed fans back for Opening Weekend at The Glen on Saturday and Sunday, when fans could drive their cars around the WGI track for a donation ($25 in advance, $30 at the track) to the Racing and Community Enrichment Foundation. Features.

O-M's Sgrecci signs Lycoming letter of intent

Odessa-Montour High School senior Camille Sgrecci -- a standout on her school's soccer team -- signed a letter of intent on April 7 to attend Lycoming College, where she plans to continue her soccer career. Sgrecci's O-M soccer coach, Burton Brewster, praised her IAC All-Star performances in a career at Odessa dating back to 8th grade. "I'm sure she will be successful in all she does," said Brewster, "because that's the kind of young woman she is."

Photo: Camille Sgrecci signs letter of intent with her mother Gail at her side. Other family members, coaches and friends were also present for the signing, held at O-M High School.

Tree felled as sewage treatment plan proceeds

The planned sewage treatment project underway in the Village of Odessa included removal of a large old tree on the corner of Main Street and College Avenue on April 6. The treatment facility on the south end of the village was connected last summer to the Odessa-Montour school. The project will soon extend up Main Street through the business district. Workers are currently operating on private property, where the tree's shallow roots were compromised by sewage and water pipes, leading to concern that the tree would fall, anyway. It was removed by Mattison's Tree Service of Waverly, utilizing a bucket truck.

Photo: A branch falls as the tree is brought down in pieces.

Daniel Ely prepares to sign as his parents, David and Irina, sit by his side in the high school library.
Ely signs letter of intent to attend Hartwick

Watkins Glen High School senior Daniel Ely, a standout four-year varsity football player at the school, signed a letter of intent April 1 to attend Hartwick College and play football there in the fall. The signing took place in the WGHS library, with scores of students attending. Hartwick, a Division III school located in Oneonta, provided what was described as substantial academic scholarships for Ely, who is an excellent student. His high school coach, Trevor Holland, praised Ely not only for his drive to be a good individual football player, but in particular a team player. Ely thanked "everyone who helped me along this road. I feel very fortunate to be in this situation."

Photo: Ely's high school football coach, Trevor Holland, spoke at the signing ceremony.

After 2 years off, Alumni banquet is on again

The Watkins Glen High School Alumni Association will hold its annual alumni banquet on June 25 at the Clute Park Community Center after a two-year hiatus caused by the pandemic. For a letter explaining the banquet details, see Forum.

Reed, colleagues: Let's repeal bail reform laws

Congressman Tom Reed has joined with other members of the New York Republican delegation in Washington, D.C., in sending a letter to New York Governor Kathy Hochul calling on her to repeal the state's bail reform laws. "We care about our law enforcement community and the citizens that they serve and protect," said Reed. "That is why we call on Governor Hochul to fully repeal the disastrous bail reform laws. These so-called reforms have led to lawlessness and an unprecedented crime wave in New York State. It is time to do what is right for the people of New York and end these failed and dangerous policies once and for all."

Photo: Congressman Tom Reed

Watkins-based robotics team is No. 1 in NYS

The youth robotics team Mechanical Meltdown, based in Watkins Glen and completing its fifth year, ended its season ranked Number One in New York State. For a look at the team and its season, see People.

"Cinderella" ends its 3-day run at WGHS

The musical "Cinderella," a production by the Watkins Glen High School Class of 2022, was presented for the third and final tiime Sunday afternoon, March 27 in the WGHS auditorium. The play was also presented on Friday and Saturday nights. "Cinderella" was directed by Michelle and Tim Benjamin, with Sarah Matthews serving as the Music Director. Schools.




Photo: Melanie Wysocki portrayed Cinderella.

Schuyler Hospital closes COVID-19 testing site

Schuyler Hospital says it has discontinued its COVID-19 testing site at 220 Steuben St., Montour Falls. The closing came after March 25 due to reduced demand. Should COVID-19 increase in the community, the hospital may re-open the site, which had been operating since the late spring of 2020. If you have questions, contact Schuyler Hospital's COVID-19 Hotline at (607) 535-8602 or email info@schuylerhospital.org.

She's striving to bring GST BOCES into focus

Kelly Houck (right), the Superintendent of GST BOCES, heads an organization that provides many services to students and adults alike -- but which needs an upgrade of its aging infrastructure, and the construction of gyms on two of its three campuses. A capital improvement project vote was held March 22 on the three campuses (see result below). For a look at the superintendent and her job, at the capital project, and at BOCES, click here.

Photo: GST BOCES Superintendent Kelly M. Houck.
GST BOCES capital improvement project vote passes: According to BOCES, the $20 million "No tax impact" project was approved March 22 by a 654-65 margin.

From left: State Senator Tom O'Mara, Student of the Month Molly Heichel and Assemblyman Phil Palmesano at the Rotary luncheon meeting.
Rotary honors Heichel as Student of Month; O'Mara, Palmesano give legislative update

Odessa-Montour High School senior Molly Heichel was honored March 17 by the Watkins-Montour Rotary Club as its O-M Student of the Month for March at a luncheon meeting at the Harbor Hotel. Heichel was introduced by O-M English teacher Jana Leyden, who described the honoree as "curious and thoughtful" and possessing "a profound sense of ethics ... a really solid human being." Heichel, who had a major role in the recent O-M production of "Once Upon a Mattress," plans to attend Ithaca College and study theater production design, with a minor in marketing. She thanked family and friends, and O-M faculty "who believed in me when I struggled to believe in myself." She also thanked Rotarians for the award, saying "this means a lot to me."

Report: State Senator Tom O'Mara and Assemblyman Phil Palmesano, both Republicans, were the guest speakers, providing an update on such state issues as energy, highway funding, crime, prison closings, and the state budget. Both hoped for the election this fall of a Republican governor, with O'Mara saying it is "a chance to bring back some sanity" to state government.

Photo in text: Molly Heichel, with her Student of the Month plaque, poses beside teacher Jana Leyden.

Artists-in-Residence 2022 focuses on students

Watkins Glen students performed vocal and instrumental selections March 16 at an "Artists-in-Residence 2022" concert in the high school auditorium. The program, which dates back many years, gives Watkins students a chance to work with professional musicians in preparation for a culminating concert. Schools.

Photo: Artist-in-Residence Katie McShane at the concert.

All Schuyler All-Star teams unveiled

The Odessa File's 2022 All-Schuyler, All-Sports Winter All-Star teams are topped by a Schuyler Winter MVP. To see who made the teams, visit Sports.

Odessa voters reject cannabis dispensary;
re-elect 2 incumbents to the Village Board

Odessa residents in the March 15 village elections voted down the presence of a cannabis dispensary in the village, 33-27, and rejected a related on-premises smoking facility, 42-17. So the village is opting out of both, preventing cannabis sales in the village.

Voters also re-elected incumbent trustees Pam Cicconi (47 votes) and A.J. Bailey (39 votes), while a write-in vote to fill the final year of Rob Tuttle's unexpired term ended in a 16-16 tie between Kristine Gardner and Tom Letteer -- requiring a run-off election on a date to be determined.

Newfield boys top Stillwater for state title

The Newfield High School boys varsity basketball team won its first-ever New York State Public High School Athletic Association basketball championship March 19 by defeating Section 2's Stillwater 87-62 in the Class C title game at the Cool Insuring Arena in Glens Falls. Newfield, a member of the Interscholastic Athletic Conference, defeated IAC Large School champion Watkins Glen in a Section IV, Class C semifinal before topping Moravia for the Section IV crown, West Canada Valley in an intersectional contest, and then Pierson on Friday in a Final Four semifinal contest. The Trojans had been to two previous state championship games, both in Class D. They had lost both of them, in 1986 and 2017.

Legislature raises seasonal highway pay rate

Schuyler County legislators on March 14 approved a number of resolutions in a 25-minute meeting. Among them: they authorized pay of $18.25 per hour for seasonal highway workers, up from $13.50 since finding workers to fill the four slots has been difficult; and appointed Kirk Smith as the Director of Emergency Services, effective April 1 at an annual salary of $72,000, while abolishing the previous position of Emergency Management Coordinator with the retirement on March 31 of William Kennedy from that post. Smith has been working concurrently with Kennedy since January.

Photo: Legislature Chairman Carl Blowers at Monday meeting.

'Once Upon a Mattress' ends its run at O-M

The Odessa-Montour High School student production of the musical "Once Upon a Mattress" -- which opened Friday night, March 11 and was presented again Saturday night, March 12 -- took the stage for the third and final time Sunday afternoon, March 13 in the school auditorium. Attendance was about twice the size of the show Saturday night, which had been limited by inclement weather. Features.

Photo: Delaney Paulisczak as the Jester performs a musical number in Act Two on Sunday.

Schuyler Hospital has new CT unit and suite

Schuyler Hospital has introduced a new Computed Tomography (CT) suite within the hospital, including the addition of a new state-of-the-art CT unit. Business.

Photo: The hospital's Brenda Reynolds demontrates the spaciousness of the new CT technology.

School bus in minor mirror-to-mirror accident; some kids treated in 'abundance of caution'

Some Watkins Glen School District students were taken to local hospitals Thursday morning, March 10 complaining of headaches following a minor school bus-pickup truck accident around 7:30 a.m. at the intersection of County Route 23 and the Irelandville Road outside Watkins Glen.

Kai A. D'Alleva, Watkins Glen School District Superintendent, said a passenger mirror on the bus struck and damaged a side mirror on the pickup. There were 23 students on the bus, on the way to school for the day.

D'Alleva said families of the students were notified and everyone on the bus was evaluated by school district medical personnel and local first responders. A few students were taken to local hospitals, he added, for further evaluation "out of an abundance of caution."

Land Trust helps Odessa acquire land for trail

The Finger Lakes Land Trust -- through a grant and technical guidance -- helps the Village of Odessa acquire 43.8 acres of land for a two-and-a-half mile rail trail extending from the village to Hayes Road in the Town of Montour. People.

Illustration: Map shows location of the trail corridor. A larger version is on People.



An e-mail issue
One of my e-mails has developed a stubborn streak: most items don't seem to be coming through on it. Use this one, which I'm incorporating in the links at the bottom of each page:

For other recent Schuyler County news, click here.


For other recent Schuyler County news, click here.

Want to e-mail this website? Just click below.

Check out our Wine and Tourism page
We've updated our Wine and Tourism Page, with links to recent Chamber of Commerce blogs. Check it out here.

Want to contact us?
You can write to: P.O. Box 365, Odessa, NY 14869
You can call: (607) 742-2772
You can email:
chaef@aol.com

For other recent Schuyler County news, click here.

Area historical photos can be found on History.
For full coverage of the 2013 Alice Trappler murder trial, you can click here.

For other recent Schuyler County news, click here.




Click on the ad above to reach the ZiffLaw website.
--------

Click here or on the ad above to reach the Schuyler County Partnership for Economic Development website

--------------------------------

Click here or on the ad above to reach a Chamber of Commerce website.

--------------

Click on the ad below.

----------

229 S. Catherine St., Montour Falls
(607) 210-6600

Watkins Glen's Annette Rodriguez has published her second book of poetry, titled "Surfaced. See me, Understand Me." It is available online at Amazon and Barnes & Noble, and on her website here.

-------------

Read The Stoneware of Havana, N.Y. and Its Makers
by Allen F. Sweet.

A history of the manufacturing of Stoneware in that village (Montour Falls) from 1850-1888. More than 100 color photos.

Available at the Schuyler County Historical Society Museum.

-----------

A book of poetry by J.A. Bauman of Watkins Glen -- "words that God gave me to share with you." Available through Amazon.com.

-----------

A Christian-based autobiography written by Melinda Kreischer, pen name for a long-time Finger Lakes area resident. Ordering information can be found here.

----------

My Wild Ride: The Untamed Life of a Girl with No Self-esteem, an autobiography by ex-Throughbred trainer Susan Bump -- who grew up in Montour Falls -- is now available in e-book formats at major retailers including Amazon.com

------------

Click on the ad below to go to the Schuyler County Transit schedule.

-----------

The Elizabeth Amisano Ovarian Cancer Education Fund
Live Like Liz, Inc.
P.O. Box 434
Watkins Glen NY 14891
www.LiveLikeLiz.org
LiveLikeLiz@yahoo.com

---------

----------------

A novel by Steve Piacente about a military cover-up, and about the ethical boundaries of journalism. For a closer look, click here.

---------

The author, J.N. Brown, is a 2005 graduate of Odessa-Montour High School. He works at Corning Inc. To visit his website, click here.

----------

An account of a daughter's eating disorder and her mother's seeming helplessness and desperation in the face of it -- and yet a story of hope, love and survival, and a lifeline to other parents dealing with obsessive behavior. $17.95 from ecwpress.com

-----------

A self-help guide to understanding the role of emotions, this book offers a four-step path to emotional mastery and freedom. $15.95 from Infinitypublishing.com

-------
An eternal message of lights, hope and faith

The week following Susan Haeffner's passing was fraught with signs -- most of them light-based, and one in the form of a vision. Here the editor relives those days in an effort to pass along a message of hope and faith. Message.

Above: The Aurora Borealis (From the Internet--as seen in Scandinavia)

-----------
Oh, the famous faces I've seen

The editor has been thinking about fame (a commodity foreign to him personally), and about the famous people he has encountered. Some thoughts on the subject. Famous.

The Sound and the Silence: A Memoir
Some things in life can mean a great deal -- can embody hope and dreams ... and memories. The sailboat is one such thing for the author. Silence.
---------

Some sports stories and essays inside
Check out our sports related stories and essays, located at the bottom of the Sports Page.

Some special feature packages
From stories of life years ago along Steam Mill Road, to stories by the editor -- you can find them at the bottom of Features.
---------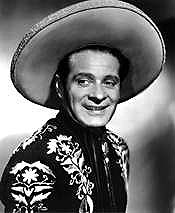 The editor's long search for some childhood icons
When he was a child, the editor let fear get the better of him while he was watching a pair of beloved TV heroes in peril. The scar from that experience lingered for decades. For a journey through what the editor's son calls "a weird obsession," click here.
Above: One of the heroes in question.
------
A cabin in the woods
The editor travels, figuratively, back in time to an old haunt, familiar faces and warm memories. Cabin.