--------------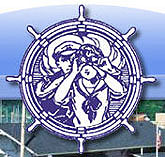 Seneca Harbor Station & Captain Bill's
To reach the website of the Seneca Harbor Station and Captain Bill's, click here.
-------------
Senka Agency

When is the last time you had your Insurance reviewed? If you haven't had a review done lately, NOW is the time.
Our friendly staff will be happy to talk with you and go over your policies to make sure you are properly protected. Not a customer yet? Stop in or give us a call. We may be able to SAVE you money! We have many companies to choose from and several discounts you may qualify for.
Senka Agency ... Always "Working to Serve YOU Better."
Main Steet, Odessa, NY Telephone 607-594-3335
-----------
Click on the ad above to visit the Visions Credit Union web site -- you deserve a financial partner that has your best interest in mind!
------------
Click on the ad below to go to the Red Newt website.
Current Menu at WWW.REDNEWT.COM
3675 Tichenor Road, Hector NY (607)546-4100
-----------
The Odessa File's
Primary Pages
Sports
People
Features
Business
Government
Forum
Schools
PSA
Calendar
History
Obituaries
Wine & Tourism
Classifieds
Agriculture
Columns

Click on the ad below to go to the Great Escape website.
-----------
3 months for $99.
Special rates with
1-year agreement starting as low as $25/month.
Accepting most insurance wellness plans.
Located 140 N. Catherine St., Montour Falls.

(607) 210-4058
www.facebook.com/
grandprixfitness

For your convenience, we have installed the link below to make donations to this website easier. Now you can utilize your PayPal account or your credit card.

--------------
We also have a Business Card Page. Click here.

Odessa Wine
and Spirits
We are located on Main Street in Odessa, next to the Tompkins Trust Company branch.
Send us an email to sales@odessawinesandspirits.com to let us know what you would like us to have in stock.
Free wine tasting every Friday.
-----------
SCT Computers
Apple Certified Technicians
Microsoft Certified Systems Engineers
A+ Certified Technicians
Visit us at 306 N. Franklin St., Watkins Glen, 607-535-2495
or
124 Main St., Penn Yan
(315) 694-7399
Email:
Support@SCTcomputers.com
www.SCTcomputers.com
----------------


Your authorized FedEx ship center
M-F 7:30-5:30 (Cut off time 3 pm)
Sat. 10-2 (no pickups)
306 N. Franklin Street
Watkins Glen NY 14891
607-846-7377

Dealer/collector looking to buy groups of pre-1970 paper memorabilia: cards, magazines, posters, programs etc. Call Charlie Haeffner at 742-2772.

Click on the ad below to go to the United Way of Schuyler County website.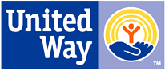 ---------------
For your convenience, we have installed the link below to make donations to this website easier. Now you can utilize your PayPal account or your credit card.

--------------
We also have a Business Card Page. Click here.
-------------
We also have a Business Card Page. Click here.
----------------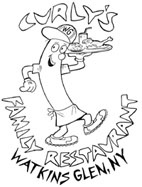 Curly's Restaurant is a page sponsor -- of our People Page. People.
Other page sponsors:
Business -- Sidle Insurance
Sports -- Schuyler Hospital.
Features -- Cabins to Castles Real Estate
Government -- Specchio Ford
Schools -- Watkins Sporting Goods
Calendar -- Hi-Lites
Forum -- Valicenti Advisory Services
------------------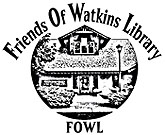 To reach the FOWL website, click on the logo above.
-----------
To go to Jim Guild's Famous Brands website, click on the drawing above or here.
-----------------
To reach the Odessa Government Page, click here or on the logo below.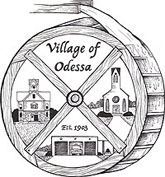 ---------------
Our Primary Pages
Sports
People
Features
Business
Government
Forum
Schools
PSA
Calendar
History
Obituaries
Wine & Tourism
Classifieds
Columns
-----------
The IBEW Local 241 is a sponsor of this website
We also have a Business Card Page. Click here.
---------
Click below to go to the
Rotary Club website.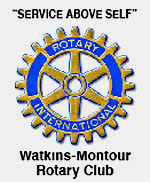 ----------

To reach the website of the Five Rivers Council, Boys Scouts of America, click here or on the logo above.
--------
Click below to see

Lottery Numbers
---------------
To reach the Watkins Glen School District website, click here.
--------------
Check this out:
-------------
Contact this website at:
publisher@odessafile.com
----------------
4 Novels by the editor
Island Nights
Excerpt here.
The Islander
The entire novel:
Cabins in the Mist
Excerpt here
The Maiden of Mackinac
Excerpts Maiden
---------------


Click on the ad below to go to Schuyler Hospital's website.

Flag's unfurling marks opening of park trails

The American Flag was unfurled in front of a rock face overlookng the entrance to the Watkins Glen State Park gorge Wednesday -- a ceremony marking the opening of trails in six Finger Lakes Parks and a throwback to a practice from the 1930s. Government.

Left: The flag, secured by rigging on the 186-foot-high rock face.

Wednesday Scoreboard

Boys Golf
IAC Championships

O-M 5th in Small Schools; Tyler Clark shoots 89.
Watkins 7th in Large Schools; Ryan Clark shoots 88.

Track & Field
Section IV, Class D tourney

O-M boys wins D title.
O-M girls 3rd at D tourney.


Stories on Sports

Left: A stylized look at Watkins Glen's Ryan Clark.

Schuyler County earns high marks in audit

The annual audit of Schuyler County finances -- this time for 2015 -- drew praise from auditor Jerry Mickelson as he reported Tuesday to the Legislature. The county, beset for years with audit issues, has cleaned up almost all of them in the two years since Harriett Vickio took office as Treasurer, said Mickelson, who reported "no significant deficiencies" this time. "A lot of the credit," he added, "goes to Harriett Vickio and her staff," who "paid attention to details." The Treasurer's office also drew praise from Legislature Chair Dennis Fagan and from Administrator Tim O'Hearn, who said the new audit -- equivalent to a report card -- "is one we can proudly put on the refrigerator."
Above: Auditor Jerry Mickelson and Treasurer Harriett Vickio

A column by State Senator Tom O'Mara

New York State Senator Tom O'Mara provides us with a weekly column from Albany. This time: "Responding from the grassroots." Column.

Left: State Sen.Tom O'Mara


In the presence of greatness

The editor revisits in his memories a sliver of 1964, when he attended a big golf tounament and saw the great Ben Hogan in action. Column.

------

Anyone caring to advertise may contact the publisher, Charlie Haeffner, at publisher@odessafile.com for information and rates.

Click on the ad below for more information



Dealer/collector looking to buy groups of pre-1970 paper memorabilia: cards, magazines, posters, programs etc. Call Charlie Haeffner at 742-2772.

Chamber News

Fridays on Franklin are set in Watkins Glen monthly throughout the year. Fridays.

The Watkins Glen Area Chamber of Commerce hosted a Schuyler Summit in honor of National Travel and Tourism Week on May 5th. Summit.
For Part 1 of "Schuyler County and Me," reprised, Click here.
For Part 2, click here.
For Part 3, click here .
For Part 4, click here.
For Part 5, click here.

******
The Editor's Columns

--Obituaries--
Death Notices on the Obituary Page.

Charles D. Masin, 60, of Alpine.
Eugene A. Gardiner, 85, of Odessa.
Grace P. Ameigh, 92, formerly of Rock Stream.
Dorothy I. Campbell, 90, of Dundee.
Jane M. Peterson, 62, of Montour Falls.
Fanny LaForty, 88, of Watkins Glen.
(For earlier Vedder & Scott obituaries, click here.)


Jobs available

Hospitality positions are listed for the coming season at Captain Bill's Seneca Lake Cruises and Seneca Harbor Station. For the list, click here.

Author Cynthia Neale reads a passage from Annie Dillard's The Abundance before reading from her own The Irish Milliner during Monday's Watkins Glen Writers Group session.
Neale reads to Writers Group from new novel

Author Cynthia Neale, a Finger Lakes native living now in New Hampshire, gave a reading from her soon-to-be-completed new novel, The Irish Milliner, during a gathering Monday evening, May 23 of the Watkins Glen Writers Group held at the Montour House Cafe and Tapas Bar. The novel, set in the Civil War, provides further adventures of Norah McCabe, heroine of three previous Neale novels. Neale has also written a dessert and essay book, unveiled last year, titled Pavlova in a Hat Box.

This group clamored for their picture to be taken ... so it was.
Wine Fest at Clute draws large crowd

An estimated 1,200 to 1,500 people ventured to Clute Park in Watkins Glen on May 21 for the 5th annual Seneca Lake Wine and Food Festival there -- for the first time a one-day affair rather than two.

Threatening skies and occasional light rain didn't seem to dampen the enthusiasm of event-goers who purchased wine by the case. Also on hand: local foods, including some from a first-time booth presence: the Harbor Hotel, which was donating proceeds to the Food Bank.

The event is sponsored by the Seneca Lake Wine Trail and administered by Jeff Dill of the J.R. Dill winery. Advertising this year targeted potential customers from out of the area, a tactic Dill said might have been successful.

Left: Wine tasting; Allison Stamp waiting on customers at the Lakewood Vineyards booth; and musician Travis Durfee entertaining the Clute crowd.

Cancer Survivors marched around the WGHS track, joined along the way by cancer caregivers.
Relay for Life raises funds to battle cancer

The annual Relay for Life event aimed at combatting cancer drew a moderate gathering of survivors, caregivers and friends to the Watkins Glen High School athletic field May 21, where a Survivors' March around the track highlighted ceremonies held in a light rain. Preceding the march, The American Red Cross's regional Director of Special Events, Tiffany Zimmer, honored teams and individuals that had raised the most funds in the cancer fight. The event, which used to be an overnight affair, ran from 4 to 10 p.m. It was back at WGHS this year after struggling last year at a different site, Odessa-Montour High School -- which was beset by low turnout and by thunderstorms. Saturday's skies, while also wet, were milder -- and the gathering larger.

Photo: Donna Wilber, facing camera, is congratulated by Red Cross official Tiffany Zimmer for raising more than $4,700 in the fight against cancer. A total of 23 teams raised $18,970.

Arc of Schuyler honors vols at annual meeting

Two new board members are are also welcomed at the event, held at the Harbor Hotel. People.

This month's column from the Valicenti firm

The Elmira firm offers a look at one of its newsletter features -- a monthly column titled 'Bull and Bear Bulletin' -- along with a list of its services. Valicenti.

Click on the ad below to reach the Hazlitt 1852 website
Click here to reach the Hazlitt 1852 Facebook page.

Hansen cases: dismissal in one, delay in the other

Of the two Watkins Glen school trespass cases against Kristina Hansen in Watkins Glen Village Court, one was dismissed May 19 and the other delayed. The judge left open the possibility of charges being refiled in the dismissed case. And Hansen's attorney, Ray Schlather (left), said a planned suit would be filed in court next month. Government.
Photo above: Hansen attorney Ray Schlather of Ithaca.

Forty-two of the 58 cast members at a rehearsal of "Alice in Wonderland." (Photo provided)
'Alice in Wonderland' set for June 10-11

The Lake Country Players will present a youth production of "Alice in Wonderland" on June 10 and 11 at 7:30 p.m. in the Watkins Glen High School auditorium. The cast has 58 youths ranging in age from 7 to 18 years of age. Kelsey Johnson and Kim Laursen are directing. For details, see Features.

Speaker lineup set for Top Drawer 24 event

The annual Top Drawer 24 celebration of outstanding high school students on June 6 will have a pro football scout, a college coach and a former honoree as speakers. Top.

This week's deals at Famous Brands

We are carrying the weekly ad showcasing the latest deals available at Jim Guild's Famous Brands store on Franklin Street in downtown Watkins Glen. For a look, click here.
To reach the Famous Brands website, click here
or on the drawing above.
Ben & Jerry's open

The Ben & Jerry's store at 418 N. Franklin Street in Watkins Glen opened for business April 12 with a Free Cone Day -- which drew a large crowd. The store is open from 12 noon to 8 p.m. daily, and longer come summer.

For other recent Schuyler County news, click here.



Beyond the Looking Glass Wine Dinner
Join us for a unique wine pairing dinner full of wonderment and wine at Veraisons Restaurant on May 22nd, inspired by the upcoming release of Disney's film, Alice Through the Looking Glass, based on Lewis Carroll's book Through the Looking-Glass. It will be an evening to remember! Reservations are required by booking a table online at www.glenora.com/reservations or calling 800.243.5513. Five Course Wine Pairing Dinner, $65 per person, plus tax & gratuity. For more information, see Sports or visit www.glenora.com.


115 East Fourth Street, PO Box 30, Watkins Glen, NY 14891
Proudly Representing:
In order to visit the E.C. Cooper website, click here.
To visit the Erie & Niagara website, click here.

O-M unveils its 5th
2015-16 Honor Roll

Odessa-Montour Junior-Senior High School lists its High Honor and Honor Roll students for the fifth marking period of the 2015-16 school year. Honors.

School budgets pass in Watkins, Odessa; Westervelt returns to O-M board on write-ins

Voters easily approved budgets in the Watkins Glen and Odessa-Montour school districts on May 10th.

The $16,154,655 Odessa-Montour budget, calling for a tax levy hike of $23,278, passed 251-52. Four propositions also passed. There was only one candidate, Mel Switzer, for two School Board openings. He received 240 votes, while write-ins were cast for 24 other people. The person receiving the most write-ins, with 50, was Scott Westervelt (pictured), who is completing his 8th year on the board and had opted not to seek re-election. But with the support shown Tuesday, he was given the option of serving another three years, and has agreed to do so. "We had a huge turnout," said Superintendent Chris Wood. "I couldn't be happier with our community."

The $26,560,014 Watkins Glen budget, which calls for a tax levy hike of 2.71%, passed 242-103. Incumbent board members Mark Franzese and Kristin Hazlitt, running unopposed, received 288 and 263 votes, respectively. "Thanks to the community for supporting us once again," said Superintendent Tom Phillips.

BOE accepts Bartholomew resignation

The Watkins Glen Board of Education has accepted the resignation of science teacher Kate Barthlomew (at right), Board President Kelly McCarthy has confirmed. The move came at a special board meeting on May 12. Bartholomew had been suspended in May 2014 for providing a student with a plastic knuckles-shaped stun gun that the boy displayed on a school bus. Bartholomew was charged with weapon possession, but found not guilty by Schuyler County Judge Dennis Morris following a two-day trial in December 2015. But Morris, upon a motion by District Attorney Joe Fazzary, left unsealed portions of the records. That move, Fazzary said, would enable the School Board to utilize the testimony and trial exhibits with an eye toward terminating Bartholomew's employment. McCarthy said that while she could confirm the resignation, she couldn't comment on other related issues "due to nondisclosure terms."

Watkins Glen to provide police officer to Montour Falls on busy weekends

The Watkins Glen Village Board on May 16 approved an Intermunicipal Agreement that will provide a Watkins Glen police officer for Montour Falls on the evenings of busy weekends. The pact, to take effect on Memorial Day weekend, is in effect through the end of the year, at which time it will be reassessed to determine its effectiveness and need. Watkins Glen Police Chief Tom Struble (pictured at right) stressed that the cost will be borne by Montour Falls. Watkins has a flexible part-time group of officers, he noted, permitting the move with no strain on service to their home village. In times of emergency in Watkins, he added, the emergency needs will supercede the pact with Montour. Said Mayor Sam Schimizzi: "This is just us being a good neighbor."

It was Prom Night for WGHS at Logan Ridge

The annual Watkins Glen High School Prom was held May 14 night at Logan Ridge Estates in Hector, overlooking Seneca Lake. Gowns, tuxedos and music combined to create a special event on a chilly evening. Schools.

Left: WGHS's Patrick Hazlitt

Sand Award presented; employees recognized

Schuyler Hospital has announced the winner of the annual Lou Sand Award and recognized 54 employees for 655 years of experience at the hospital and at the Seneca View Skilled Nursing Facililty. People.

IndyCar series returning to Glen in September

The famed IndyCar racing series, which last competed at Watkins Glen International in 2010, is returning to The Glen under a one-year contract. The deal was completed Friday afternoon in Indianapolis, with IndyCar and WGI agreeing to assess the race's future following this year's event, set for Sept. 1-4. IndyCar had developed a hole in its schedule on Labor Day weekend following cancellation of a Boston race. Said WGI President Michael Printup of the return: "We couldn't be more proud. This belongs at Watkins Glen International."

For other recent Schuyler County news, click here.

State Award: Keuka Brewing Company was awarded the 2014 F.X. Matt Memorial Cup at the recent TAP New York Craft Beer and Food Festival, held in the Hudson Valley. "Having our beer named the top craft beer in New York State in 2014 is testament to the hard work we've put in for six years," said Keuka Brewing owner Richard Musso. Added his son, head brewer Mark Musso: "It's an absolute honor."

For other recent Schuyler County news, click here.

Now available on Kindle: The Maiden of Mackinac

This story -- which spans 700 years and ranges from our region to Northern Michigan -- tells of a quest for the truth behind a legend ... the legend of a Native American maiden reputed to be centuries old. It was written by Charlie Haeffner, and is available now on Kindle at Amazon.com. To see the ad, click here.

Left: Cover art by Jon Haeffner

For other recent Schuyler County news, click here.

Want to e-mail this website? Just click below.

Visit Jerlando's Ristorante & Pizzeria

Three locations: in Watkins Glen, Horseheads and Montour Falls

Click here or on the photo at left to go to the Jerlando's website. There you will find information about all three locations, plus menus.

Left: The front of the recently renovated Jerlando's at Franklin and 4th Streets, Watkins Glen

To reach the Harbor Hotel website, click on the photo below
Watkins Glen Harbor Hotel
16 N. Franklin St.
Watkins Glen, NY 14891-1221
(607) 535-6116


Rotary honors Osborne as Student of Month

Watkins Glen High School senior Bernadette Osborne (left) was honored May 12 by the Watkins-Montour Rotary Club as its WGHS Student of the Month for May. The honoree was introduced by teacher Mary DeBolt, who described the honoree as "a hard worker" with "a wonderful personality" who is involved in "many activities" including National Honor Society, Student Council, Class Float, Interact, Music Club, Prom Committee and the School Play. She has also competed in soccer, softball and track. Osborne plans to attend the University of Buffalo to study biomechanical engineering.

County Administrator Tim O'Hearn, left, and Legislature Chairman Dennis Fagan at Monday night's meeting.
Legislature sets stage for revamped EMC

The Schuyler County Legislature on May 9 approved the introduction of a Local Law -- to be approved next month -- that will "re-establish and reconstitute" the Environmental Management Council," reducing the number of EMC members and establishing term limits (four 3-year terms) for service on it. A public hearing on the Local Law will be held at the next Legislature session, at 6:30 p.m. June 13, prior to the vote on it. A second Local Law -- rescinding the original, 1974 Local Law that first established the EMC -- is also on the agenda for a vote that night.

Decorating ice-cream cakes for Mother's Day

The Great Escape Ice Cream Parlor on South Franklin Street in Watkins Glen held its first-ever ice-cream-cake decorating classes May 7 for kids and adults wishing to prepare a special gift for Mother's Day. Sixteen cakes stored at -35 degrees were provided to "students" who pre-enrolled. Each paid for the cake at a basic cost, and decorated it with whipped cream and frosting applied in creative fashion. Each finished product was boxed and sent home for Mom. The program was deemed a success worthy of repeating next year.

Above:
Hattie Hwang of Watertown, in the Watkins Glen area visiting a relative, prepared a cake for her mother, Margaret, at the Great Escape Ice Cream Parlor. Hattie is 12 years old and a 7th grader in the Copenhagen school district in Northern New York. She deemed the decorating "fun."

Meth raids in 3 counties netted 17

State police and other law enforcement agencies descended on May 4 on locations in Schuyler, Chemung and Steuben counties, including what police said was a meth lab on Campground Road in Beaver Dams. A total of 17 people in the three counties were charged during the week with felony conspiracy, a result of a five-month investigation. Six were from Beaver Dams, three from Montour Falls and one from Dix. Government.

From left: Gillian Clark, Kennedey Heichel and Sage Garrison.
It was O-M Prom Night at WGI's Media Center

The annual Odessa-Montour Prom was held May 6 at the Watkins Glen International racetrack's Media Center. Young women were dressed in gowns, and young men in sartorial splendor as they danced the evening away, many of them after dining at area restaurants. Prom.

Left: O-M's Andy Fudala

Envirothon's Schuyler title goes to O-M

"Martens" squad tops field of seven Schuyler teams, takes 2nd overall among 26 teams competing from five counties -- and earns spot at May 25-26 NYS Envirothon at Hobart & William Smith Colleges. People.

Left: Two members of the winning O-M team.

Humane Society wins Steps Out competition

The 12 walkers of The Humane Society of Schuyler County have won the annual Schuyler Steps Out walking competition by posting an average of 1,040,113 steps each. The 13 Wacky Walkers of Watkins High finished second at 957,328, with the Seneca Lake Buccaneers (10 walkers) third at 921,021. Seventeen teams with 238 walkers competed in the eight-week event.

Firefighters Brent Miller, right, and Anthony Nieves were operatng the Beat the Dealer dice table.
Watkins Fire Company holds Casino Night

The annual Casino Night hosted by the Watkins Glen Fire Company attracted a crowd May 7 to the fire station bays, where games of chance were set up. Blackjack, Bingo, a money wheel, and dice games like Beat the Dealer and Over-Under 7 had the money flowing, as did sales of raffle tickets, with a wide array of products donated by businesses. Door prizes were also awarded. Food prepared for the event was available for sale. Casino Night is a yearly fund-raiser -- held, the fire company said, "to help us help you."

Photo in text: Door prizes and raffles are a staple of the annual Casino Night. (From left: Mike Stamp & Judson Smith)

Hansen arrested while watching tennis match

Kristina Hansen, already facing a misdemeanor trespass charge following her arrest March 21 while trying to attend a Watkins Glen School Board meeting, was removed by a Village Police officer in handcuffs May 4th while watching a Watkins Glen High School tennis match on school grounds. Schools.

Photo in text: Hansen is handcuffed by Officer J. Walrath.

15 protesters arrested at Crestwood gate

Fifteen protesters ranging in age from 19 to 73 were arrested Thursday morning, May 5 for blocking tanker trucks from entering and leaving the Crestwood energy firm gate along Rte. 14 north of Watkins Glen. The protest target: the recent gas storage partnership between downstate energy giant Consolidated Edison and the Houston-based Crestwood Midstream. The 15 were charged with disorderly conduct and released. Three of them were from Schuyler County. A total of 564 arrests have occurred in the past 18 months in a civil disobedience campaign against gas storage in abandoned Crestwood salt caverns.

State Trooper P.A. Madaffari operates a revolving rollover device containing dummies and showing the effect of rollover accidents in which seatbelts are not utilized.
Festival raises funds for Relay for Life

Vendors, classic cars, a vehicle rollover display, a bounce house and a chicken barbecue were among the features Saturday, April 30 at the Montour Fireman's Carnival Grounds during the annual Paint the Town Purple festival held to benefit the Relay for Life program and help raise awareness of its fight against cancer.
Above: Chuck Vary with a classic car he owns and displayed Saturday -- a 1936 Dodge 4-door sedan.
Balloons afloat at the Carnival Grounds symbolize the Relay for Life drive to fight cancer.

Emergency light illuminates the misty accident scene. The two vehicles, including the one at left, sustained left-side damage.
1 taken to hospital after Rte. 224 accident
A woman was transported to the hospital with unspecified injuries Friday night, April 29 following a two-car accident on Rte. 224 in Odessa. Officials said the accident occurred about 10:45 p.m. near the Speedway-224 junction when the two passenger vehicles, going in opposite directions, clipped each other. The airbags deployed in the Hyundai Sonata driven by the injured woman, whose two female passengers were uninjured. The driver of the other vehicle, a man, reportedly sustained an injured knee, but declined transport. No further details were available.

Fire damages Schuyler home
A fire of unknown cause extensively damaged a home on Stilwell Road near Trumansburg in Schuyler County about 2:40 p.m. Sunday, May 1. Trumansburg, Mecklenburg and Enfield firefighters responded, and knocked the flames down within 10 minutes after one of the residents had tried unsuccessfully to fight the flames with an extinguisher. Officials said everyone in the house escaped without injury. The cause of the fire is under investigation.

Kristina Hansen and her attorney, Ray Schlather, before her court appearance Thursday afternoon.
Not-guilty plea entered; dismissal sought

The second trespass case against Kristina Hansen -- the Watkins Glen School District resident who was arrested March 21 while trying to attend a School Board meeting -- reached arraignment on Thursday, April 28, when a not-guilty plea was entered in Village Court on her behalf by her attorney, Ray Schlather, who filed a motion to dismiss the charge. A previous trespass charge had been dismissed on April 7. The prosecution was given 20 days to respond to the motion, and Hansen was released on her own recognizance. Government.

Tree, shrub program conducted by SWCD

The Schuyler County Soil and Water Conservation District (SWCD) held its annual Green Arbor Program distribution of bare root seedlings and transplants on Saturday, April 23, with more than 130 residents purchasing 11,500 trees and shrubs for conservation plantings this year. In addition, dozens of bluebird boxes made by the District were purchased. Agriculture.

Photo at right: Jeremy Edmister of Watkins Glen and his daughter Natalie pick up trees on April 23 at the Soil and Water facility on Meads Hill Road. (Photo provided)

Trumansburg man charged with burglary

A Trumansburg man -- Joel M. Woodring, 35 (pictured at right) -- has been charged with Burglary, 2nd Degree, a Class C felony, following a probe into several daytime burglaries in the region. Woodring was arrested late Monday morning, April 25 by the Schuyler County Sheriff's Office and a New York State Police investigator who were conducting surveillance of him and his truck after it was reportedly seen in the area of some burglaries last week, said Sheriff William Yessman. The surveillance on back roads led to a private residence on Warners Corners Road in the Town of Hector where, said Yessman, the suspect was stopped as he was leaving. "Numerous Items of jewelry from the residence" were found in the suspect's truck, the sheriff said. Woodring was jailed in lieu of $15,000 cash bail. Also investigating the case: the Seneca County and Tompkins County Sheriff's Offices. The investigation is continuing with more charges expected, a press release said.

Rotary honors Wead as Student of the Month

Odessa-Montour High School senior Mechel Wead was honored April 21 by the Watkins-Montour Rotary Club as its O-M Student of the Month for April. She was introduced by history teacher Skip Strobel, who said Wead is the kind of person he hopes his children grow up to be -- one who listens to others' problems and helps solve them. Wead, in the top two of her class academically, is a member of National Honor Society, the Principal's Leadership Panel and Student Council, has participated in school musicals, and is a peer tutor. She has been a member of Youth Court for seven years, and volunteers for Reading Buddies, Fright Night, Strong Kids Safe Kids, the Food Pantry, and Relay for Life. She plans on becoming a history teacher, and returning to Odessa "to give back to the community that has given so much to me."

Photo in text: Teacher Skip Strobel and Mechel Wead.

Music teacher, piano tuner and performer Joe Silhan was one of 65 vendors present at the Business Expo.
Business Expo fills Community Center

The annual Business Expo presented by the Watkins Glen Area Chamber of Commerce featured 65 vendors April 20 at the Watkins Glen Community Center. The Expo offered businesses a chance to promote their services and wares, and provided them and visitors with networking opportunities. The latter portion of the Expo doubled as a monthly Chamber After Hours Mixer with a raffle, cash prize drawing, hors d'oeuvres and wine tasting.


Left top: Rich Greenberger of the Connections Retreat Center for People & Dogs.

Left center: Chamber President Rebekah LaMoreaux.

Left bottom: Robert Hollenback, sales rep for Young Explosives of Rochester, manned his firm's Expo booth.

MUNAGI class attends Model UN Conference

Members of a Watkins Glen High School class get a taste of conflict, history, diplomacy and debate at a 4-day Cornell University gathering. Model.


Above: Cornell Model UN delegate Alex Gibson receives word of a "midnight crisis" as part of the conference experience. (Photo provided)

2 incumbents on ballot

Incumbent Watkins Glen School Board members Kristin Hazlitt and Mark Franzese are the only two candidates running for the two available seats on the Board in the May election, it was announced at the Board's April 18 meeting. Four people picked up petition packets to run, said Clerk Marie Keefer, but only Hazlitt and Franzese turned them in by the deadline.

The Board, among its actions Monday, approved Trevor Holland as varsity football head coach next season. He succeeds teacher Lou Condon Jr., who left the district.


Above: BOE member Mark Franzese, seeking re-election.

Market, Movie Night plans progressing

Sara Caldwell (right), who presented Movie Nights at Clute Park across four Wednesdays last summer, updated the Watkins Glen Village Board April 18 on this summer's plans -- which call for such evenings on Wednesdays in both July and August, each weekly film preceded by a Farmers Market at Clute running from 5:30 p.m. to dusk. The market, in fact, will begin June 1st and run every Wednesday through Sept. 28, with the exception of Aug. 10, Italian Festival week. More than a dozen vendors are lined up for the market, with wineries and breweries appearing on a rotating basis. "I figured why not go longer," Caldwell said. "It's a lot of fun."

New Watkins Glen Fire Chief Charlie Scaptura is congratulated by Village Mayor Sam Schimizzi after taking over as head of the fire department, succeeding Judson Smith, left.
A change of chiefs at Watkins Glen

Charlie Scaptura was installed as the new Watkins Glen Fire Chief April 16 at the annual Fire Company banquet at the fire department. He succeeds Judson Smith. The banquet, dedicated to the memory of firefighters Denis Amisano, Bob Olevnik and Frank Desarno, featured dinner, the introduction of guests, and the presentation of awards. The emcee was Tom Carson.

Start of the Arc race. No. 347 in the center, Timothy Stahlnecker of Waterloo, 27, won the 3.4-mile race in a time of 19:12.
More than 700 on hand for Arc Grand Prix Run

The third annual run on the Watkins Glen International racetrack -- a fundraiser for The Arc of Schuyler -- drew a large crowd under sunny skies Saturday morning, April 16. Awards were presented in various age categories, from 5 to 75-plus. The race was followed by an after-party at the Grist Iron Brewing Co., Burdett.


Left: Top female finisher Sarah Paulson of Cayuta (in 22:54).
Left: Donuts were on hand for competitors like Russ Gardner after the race. Right: Wayne Pike finishes the race. He was first in the 50-54 age category.

Cleanup Day
The Village of Odessa filled three dumpsters and assorted other containers Saturday, April 16, during its semiannual Village Cleanup Day. The dumpsters were set up in the parking area next to the Odessa Municipal Building, taking appliances, air conditioners, mattresses, microwaves and a host of other discardables. Seneca Swim was also on hand, accepting bottles and cans donated to raise money for emergency services.

Race-car drivers Andy Lally, left, and Derek Bell were special guests at the WGI ribbon-cutting. Between them, they have 10 sportscar victories at the Glen track.
Ribbon-cutting celebrates WGI track repaving

The multi-million-dollar Watkins Glen International track repaving project was the focus of a ribbon-cutting ceremony and speeches Friday morning, April 15 at the track. Dignitaries representing federal, state and local offices were on hand for the event, part of the WGI Opening Weekend. People.

Rotary honors Shaffer as Student of Month

Watkins Glen High School senior Brooke Shaffer (left) was honored April 14 by the Watkins-Montour Rotary Club as its WGHS Student of the Month for April. Shaffer was introduced by teacher Sam Brubaker, who called the honoree "a hard working, respectful student with a positive disposition, and a joy to have as a student." Shaffer has competed in cross country and both indoor and outdoor track, and has taken part in school plays on stage and as a member of the stage crew. She plans to attend Corning Community College and SUNY Cortland to pursue a career as an athletic trainer, and said she would "like to coach a college or pro team."

Watkins firefighters put new tanker into service

The truck replaces one retired and sold three years ago. It was bought largely through a FEMA grant, and carries 1800 gallons of water. People.
Above: Firefighter Dominick Smith with the new tanker truck.

The wreckage is taken from the scene of the crash along Rt. 13.
Three men airlifted after crash near Junction

Three men -- identified as members of country singer Luke Bryan's stage crew enroute home to West Virginia following a Bryan concert April 9th at the Carrier Dome in Syracuse -- were airlifted to hospitals Sunday morning, April 10th with injuries sustained when their vehicle left the road, went airborne and crashed along Rt. 13 north of Alpine Junction. People.

Move on EMC status tabled; plan altered

The Schuyler County Legislature on April 11 tabled a vote on rescinding the Local Law that created the Environmental Management Council in 1974 after an audience of nearly 30 people showed support for EMC, many speaking in its favor. But legislators also revealed that changes have occurred in the plans for the EMC. It won't be a subcommittee of the county Planning Commission as previously envisioned. Plans now see it as similar to the current EMC, although smaller, with term limits. Both the tabled Local Law and a new one establishing a revamped EMC are likely to be voted upon in the next couple of months. Government.
Photo in text: Chair Dennis Fagan listens to a speaker at Monday night's Legislature meeting.

Rotary honors Scata as Student of the Month

Odessa-Montour senior Olivia Scata (left) was honored Thursday, April 7 by the Watkins-Montour Rotary Club as its O-M Student of the Month for March. Scata was introduced by teacher Holly Faulk, who called the honoree "a wonderful young lady who is passionate about dancing and wants to pursue it" in college along with Business Administration. Scata, a High Honor student, has been a class officer for four years; an officer in Chorus and Band; a member of Student Council, National Honor Society and O-M Leadership Cabinets; and a tutor for students in need of academic help.

Superintendent Tom Phillips and Board President Kelly McCarthy.
Watkins School Board OKs proposed budget

The Watkins Glen School Board on April 4th approved a proposed 2016-17 district budget of $26,560,014 that calls for an increase in the tax levy of $243,808, or 2.71% -- under the maximum allowable limit by $38,376. The tax rate is estimated at $12.16 per $1,000 of assessed valuation, a decrease of 3.1 cents from the current spending plan. Superintendent Tom Phillips said the plan -- which benefits from elimination of the costly state Gap Elimination Adjustment -- "includes all current positions being filled other than a Technology position and Director of Student Services." District residents will vote on the budget on Tuesday, May 17.

Photo in text: WGHS junior Patrick Hazlitt, left, was presented an Outstanding Athletic Achievement Award by Athletic Manager Erich Kramer. Hazlitt, an indoor track runner who qualified for States, was one of several winter athletes honored. Others included swimmer Matt Doppel, who qualified for States, and wrestlers Ian Chedzoy and Brandon Gould, who posted second- and third-place finishes at States, respectively.
Among student athletes honored at the School Board meeting were members of the WGHS girls varsity basketball team, Section IV, Class C champions. Those present were, from left: Taylor Kelly, Hannah Morse, Amanda Pike, Coach Alicia Learn, Clara Chedzoy, Emmie Bond and Hanley Elliott.

A bluejay poses for a picture. (Photos by Maggie Field)
Birdwatching on a wintry day

When the storm moved in on the weekend of April 2-3, Maggie Field chose to stay indoors in her home near Burdett "with a warm fireplace going, and birdwatched through my deck windows."

And she photographed the birds she was watching, too, as they dined at the feeders near her windows. Among them was a bluejay that she said was windswept, giving its crown a "punk" look, and a woodpecker with a tight hold on the feeder's framing.

WGHS event focuses on debate, speeches

The Watkins Glen Orators Guild hosted a speech and debate competition April 2nd at the Watkins Glen High School. The debate topic: presidential primaries. Schools.

Left: WGHS's Portia Wells (Photo provided)

Artists in Residence let talented kids shine

The annual Artists in Residence program in the Watkins Glen school district culminated March 22 in a concert featuring the musical talents of students in grades 7 through 12. People.

Left: Serafina Lopresti sings

Want to contact us?
You can write to:
P.O. Box 365, Odessa, NY 14869
You can call: (607) 594-3594
You can email: publisher@odessafile.com

For other recent Schuyler County news, click here.

Area schools' Honor Rolls are here.
Area historical photos can be found on History.
For full coverage of the 2013 Alice Trappler murder trial, you can click here.

For other recent Schuyler County news, click here.
This ad space
is available.
Contact the
editor at chaef@aol.com

------------

Click here or on the ad above to reach the Schuyler County Partnership for Economic Development website

--------------------------------

Click on the ad above to reach a Chemung Canal website.

-----------

The Watkins Glen Area Chamber of Commerce is sponsoring a Wine & Tourism Page. To reach the page, click here. To reach the Chamber website, click on the ad above. To reach the Chamber's recent blog, click here.

----------


----------

To reach the Seneca Physical Therapy website, click on the ad above.

---------

3 months for $99.
Special rates with
1-year agreement starting as low as $25/month.

Accepting most insurance wellness plans.

Located 140 N. Catherine St., Montour Falls.

(607) 210-4058
www.facebook.com/
grandprixfitness

----------

Would you like to help reduce underage alcohol use and drugs in Schuyler County? Then the Schuyler County Coalition on Underage Drinking and Drugs is for you! We are looking for parents, students, concerned community members and professionals to join our cause in making Schuyler County a drug- free, safe environment for families and youth. We need you to help make this social change. Please visit our website here to find out how.

Want to see what 344pm is about?

Click here to go to the website.

------------

Still available: Tony Vickio's book, titled "Shifting Gears." You can order it on his website here.

---------

Health Blog

Visit Pureats --
A health blog providing ideas, creativity and support in maintaining a healthy lifestyle.

Dealer/collector looking to buy groups of pre-1970 paper memorabilia: cards, magazines, posters, programs etc. Call Charlie Haeffner at 742-2772.

Be sure to visit

Watkins Glen
Winter Farmer's Market

November 1 to February 28
Fridays 3 to 6pm
St. James Parish Hall
on Sixth Street

Fresh produce, meats and crafts

Find us on Facebook.

--------

We also have a Business Card Page. Click here.

----------------

Read The Stoneware of Havana, N.Y. and Its Makers
by Allen F. Sweet.

A history of the manufacturing of Stoneware in that village (Montour Falls) from 1850-1888. More than 100 color photos.

Available at O'Shaughnessy Antiques in Watkins Glen and at the Schuyler County Historical Society Museum.

-----------

My Wild Ride: The Untamed Life of a Girl with No Self-esteem, an autobiography by ex-Throughbred trainer Susan Bump -- who grew up in Montour Falls -- is now available in e-book formats at major retailers including Amazon.com

------------

Click on the ad below to go to the Schuyler County Transit schedule.

-----------

The Elizabeth Amisano Ovarian Cancer Education Fund
Live Like Liz, Inc.
P.O. Box 434
Watkins Glen NY 14891
www.LiveLikeLiz.org
LiveLikeLiz@yahoo.com

---------

----------------

A novel by Steve Piacente about a military cover-up, and about the ethical boundaries of journalism. For a closer look, click here.

---------

The author, J.N. Brown, is a 2005 graduate of Odessa-Montour High School. He works at Corning Inc. To visit his website, click here.

----------

An account of a daughter's eating disorder and her mother's seeming helplessness and desperation in the face of it -- and yet a story of hope, love and survival, and a lifeline to other parents dealing with obsessive behavior. $17.95 from ecwpress.com

-----------

A self-help guide to understanding the role of emotions, this book offers a four-step path to emotional mastery and freedom. $15.95 from Infinitypublishing.com

-------

We also have a Business Card Page. Click here.

------------------
Check out our list of readers who have contributed to keeping this site going. Sponsors.

The number of visits to this site has been steadily growing -- about 20,000 a week -- as readers in all 50 states and dozens of countries check out what's happening in Schuyler County.

Statistics are from an online tracking service, DeepMetrix Live Stats.

-------
We also have a Business Card Page. Click here.

--------

An eternal message of lights, hope and faith

The week following Susan Haeffner's passing was fraught with signs -- most of them light-based, and one in the form of a vision. Here the editor relives those days in an effort to pass along a message of hope and faith. Message.

Above: The Aurora Borealis (From the Internet--as seen in Scandinavia)

-----------
Oh, the famous faces I've seen

The editor has been thinking about fame (a commodity foreign to him personally), and about the famous people he has encountered. Some thoughts on the subject. Famous.

The Sound and the Silence: A Memoir
Some things in life can mean a great deal -- can embody hope and dreams ... and memories. The sailboat is one such thing for the author. Silence.
---------

Some sports stories and essays inside
Check out our sports related stories and essays, located at the bottom of the Sports Page.

Some special feature packages
From stories of life years ago along Steam Mill Road, to stories by the editor -- you can find them at the bottom of Features.
---------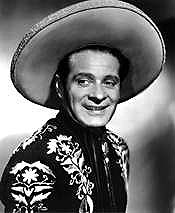 The editor's long search for some childhood icons
When he was a child, the editor let fear get the better of him while he was watching a pair of beloved TV heroes in peril. The scar from that experience lingered for decades. For a journey through what the editor's son calls "a weird obsession," click here.
Above: One of the heroes in question.
------
A cabin in the woods
The editor travels, figuratively, back in time to an old haunt, familiar faces and warm memories. Cabin.