Click on the ad above to go to the J.R. Dill website.
--------------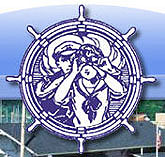 Seneca Harbor Station & Captain Bill's
To reach the website of the Seneca Harbor Station and Captain Bill's, click here.
-------------
Senka Agency
After 24 dedicated years,
EMILY KERNS is RETIRING. We invite all her customers and friends to stop in and wish her a HAPPY RETIREMENT.
Drop a suggestion/wish into her "Bucket List." Please join us in wishing Emily all the best in her retirement.
Senka Agency ... Always "Working to Serve YOU Better."
Main Steet, Odessa, NY Telephone 607-594-3335
-----------
Click on the ad above to visit the Visions Credit Union web site -- you deserve a financial partner that has your best interest in mind!
------------

Continue Your Story
at Elmira College
To visit the Elmira College website, click here.
To visit our Elmira College page on this website,
click here.
Learn more about Elmira College and courses being offered!
Click here or here.
Elmira College alumni receive a 20% discount on course fees.
Phone: (607) 735-1825.
E-Mail:
continuinged@elimira.edu
-----------
Click on the ad below to go to the Red Newt website.
Current Menu at WWW.REDNEWT.COM
3675 Tichenor Road, Hector NY (607)546-4100
-----------
The Odessa File's
Primary Pages
Sports
People
Features
Business
Government
Forum
Schools
PSA
Calendar
History
Obituaries
Wine & Tourism
Classifieds
Agriculture
Columns
----------
The Great Escape
Ice Cream Parlor
221 S. Franklin St.,
Watkins Glen
We're back for our 33rd year
Open Daily with indoor and outdoor seating.
Still Serving Up Hard
Vegan Ice Cream
On Wednesday nights starting April 22, a special treat: ice cream made on site, on the spot, using whatever ingredients you want -- perhaps something you've always dreamed you wanted in your ice cream.
Visit our Facebook page here.

Dealer/collector looking to buy groups of pre-1970 paper memorabilia: cards, magazines, posters, programs etc. Call Charlie at 742-2772.

For your convenience, we have installed the link below to make donations to this website easier. Now you can utilize your PayPal account or your credit card.

--------------
We also have a Business Card Page. Click here.

Odessa Wine
and Spirits
We are located on Main Street in Odessa, next to the Tompkins Trust Company branch.
Send us an email to sales@odessawinesandspirits.com to let us know what you would like us to have in stock.
Free wine tasting every Friday.
-----------
SCT Computers
Apple Certified Technicians
Microsoft Certified Systems Engineers
A+ Certified Technicians
Visit us at 306 N. Franklin St., Watkins Glen, 607-535-2495
or
124 Main St., Penn Yan
(315) 694-7399
Email:
Support@SCTcomputers.com
www.SCTcomputers.com
----------------


Your authorized FedEx ship center
M-F 7:30-5:30 (Cut off time 3 pm)
Sat. 10-2 (no pickups)
306 N. Franklin Street
Watkins Glen NY 14891
607-846-7377

Dealer/collector looking to buy groups of pre-1970 paper memorabilia: cards, magazines, posters, programs etc. Call Charlie Haeffner at 742-2772.

Click on the ad below to go to the United Way of Schuyler County website.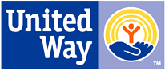 ---------------
For your convenience, we have installed the link below to make donations to this website easier. Now you can utilize your PayPal account or your credit card.

--------------
We also have a Business Card Page. Click here.
-------------
We also have a Business Card Page. Click here.
----------------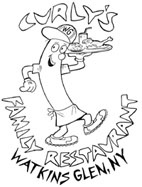 Curly's Restaurant is a page sponsor -- of our People Page. People.
Other page sponsors:
Business -- Sidle Insurance
Sports -- Schuyler Hospital.
Features -- Cabins to Castles Real Estate
Government -- Specchio Ford
Schools -- Watkins Sporting Goods
Calendar -- Hi-Lites
Forum -- Valicenti Advisory Services
------------------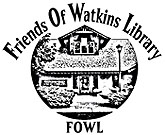 To reach the FOWL website, click on the logo above.
-----------
To go to Jim Guild's Famous Brands website, click on the drawing above or here.
-----------------
To reach the Odessa Government Page, click here or on the logo below.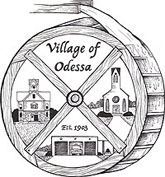 ---------------
Our Primary Pages
Sports
People
Features
Business
Government
Forum
Schools
PSA
Calendar
History
Obituaries
Wine & Tourism
Classifieds
Columns
-----------
The IBEW Local 241 is a sponsor of this website
We also have a Business Card Page. Click here.
---------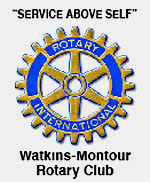 ----------

To reach the website of the Five Rivers Council, Boys Scouts of America, click here or on the logo above.
--------
Click below to see

Lottery Numbers
---------------
To reach the Watkins Glen School District website, click here.
--------------
Check this out:
-------------
Contact this website at:
publisher@odessafile.com
----------------
4 Novels by the editor
Island Nights
Excerpt here.
The Islander
The entire novel:
Cabins in the Mist
Excerpt here
The Maiden of Mackinac
Excerpts Maiden
---------------


Click on the ad below to go to Schuyler Hospital's website.

Thursday Scoreboard

Girls Section IV Golf

Watkins Glen's Halle Phillips claims the individual title at the Section IV state qualifier at Corning Country Club, advancing to the State Tournament at SUNY Delhi. Odessa-Montour's Gillian Clark also advanced, while Watkins' Hanley Elliott earned one of two alternate spots.

Track and Field
Section IV, Class C tourney

Watkins Glen's Patrick Hazlitt wins the 800 while Maggie Bond finishes second in the 3000.

Stories on Sports
Above: Watkins Glen's Halle Phillips. (Photo by Tom Phillips)

Introducing the 2015 Top Drawer 24 team

Two dozen student-athletes from Schuyler and Chemung counties have been named to the 10th annual All-Star squad, which puts a premium on achievement and character. To learn who they are, click here .

Roberts, Fudala excel at Class D meet
Odessa-Montour senior Dana Roberts won three events and sophomore Andy Fudala won the Pole Vault competition Wednesday at the Section IV, Class D track meet in Marathon. Sports.

Cutting the ribbon were, from right: Chamber of Commerce President/CEO Rebekah LaMoreaux, County Administrator Tim O'Hearn, Seneca Lake Brewing Company partner Brandon Banks, company owner Bradley Gillett, and Gillette's fiancee, DeAnna Timmerman.
Ceremony welcomes new Schuyler business

A ribbon-cutting ceremony Thursday heralded the official opening this weekend of a new Schuyler County business: the Seneca Lake Brewing Company at 4520 Rte. 14 in Rock Stream -- which will be offering English-style ales and creating various wines after its licenses are approved. In the meantime, it is offering wine, beer and food from established, supportive businesses -- like Barnstormer Winery, the Heavily Brewing Company and FLX Wienery. They will be on hand for opening weekend and the start of Seneca Lake Brewing's Bubble Ball Soccer (pictured), which company owner Bradley Gillett says is trending across the country and will play a key role in his business's allure. (He is, in fact, developing a Bubble Ball Soccer league on site.) Also ahead: brush clearing on the 20-acre property to open a view of Seneca Lake, subsequent creation of another soccer field or two, and renovation and expansion of an existing barn-like structure into a pub specializing in cask ales.

Photo inset: Bubble Ball Soccer at the Seneca Lake Brewing Co.

Click on the ad below to learn more.

And inside ...

The release of a cookbook, Pavlova in a Hat Box, by novelist Cynthia Neale (right) is set for 1-5 p.m. May 30 at Damiani Wine Cellars. Features.

Schuyler Hospital recognizes employees with 465 years of combined service. People.

Schuyler Hospital's Auxiliary names new officers and its Volunteer of the Year. Business.
For Part 1 of "Schuyler County and Me," reprised, Click here.
For Part 2, click here.
For Part 3, click here .
For Part 4, click here.
For Part 5, click here.

******
The Editor's Columns

--Obituaries--
Death Notices on the Obituary Page.
Alta G. (Wedderspoon) Sydelko, 96, of Millport.
Joann Fornwalt, 81, of Watkins Glen.
Theresa Marie Winton, 79, of Montour Falls.
James L. Wood, 74, of Rochester.
Fred L. Karius, 53, formerly of Hector.
William D. Cross, 64, of Alpine.
(For earlier Vedder & Scott obituaries, click here.)


O-M students get loud lesson in Civil War

Odessa-Montour 7th-grade students learn about the Civil War by going outside the classroom, to a nearby site complete with re-enactors and booming artillery. Schools.

Left: Re-enactor Gary Chapin talks to O-M students

About the Cheese Trail and Sunset View

As part of a series on area wine and tourism businesses, we take a look at the popular Cheese Trail and one of its stops in particular, Sunset View Creamery at the Catharine Four Corners. Tourism.

Burger King tackles renovation project

The Burger King on Franklin Street in Watkins Glen is temporarily closed while a construction crew renovates both the interior and exterior of the building. Reports indicate there will be a new kitchen and an updated restaurant motif.

Left: Workers remove red trim atop the Burger King building.

O-M marks spring with concert

The Senior High Band and Chorus and a combined student-adult Women's Choir performed at Odessa-Montour's High School Spring Concert. Schools.

WGI in running for best NASCAR track
Another Watkins Glen-area attraction has been named a nominee for a USA Today 10Best Readers' Choice contest. In April, Watkins Glen State Park was named the No. 3 state park in a contest for Best State Park in the country. Now, Watkins Glen International is one of 20 finalists competing for Best NASCAR Track. "It's exciting for us to be in the running," said WGI president Michael Printup. "We encourage our fans to vote each day, and spread the word to get The Glen to No. 1."
Voting, now open, ends on Monday, June 22 at 11:59 a.m. EDT. To vote, click here. The public can vote once per day, per category.

Fallen veterans honored at services

Memorial Day services were held in four Schuyler County locations Monday to honor those military men and women who have sacrificed their lives in defense of our freedoms. People.

A column by State Senator Tom O'Mara

New York State Senator Tom O'Mara provides us with a weekly column from Albany. This time: "We will remember our veterans." Column.

Left: State Sen.Tom O'Mara

Watkins Sudan project leads to $15,200 check

The 7th graders in the Watkins Glen school district present a check for $15,200 to Water for South Sudan -- to be used to drill a well in that country. Ceremony.

Left: Logo on t-shirt.

For other recent Schuyler County news, click here.

Click on the ad below to reach the Hazlitt 1852 website
Click here to reach the Hazlitt 1852 Facebook page.

To visit the Quinlans website, click here.

WGHS presents its annual Spring Concert

Students in grades 5-12 perform instrumental and choral music at the Watkins Glen High School Spring Concert. Schools.

Left: WGHS senior Lydia Myers

Odessa-Montour unveils Honor Roll

The Odessa-Montour Junior-Senior High School releases its list of High Honor and Honor Roll students for the fifth marking period of the 2014-15 school year. Honors.

Odessa girls win IAC Small Schools title

The Odessa-Montour girls varsity track team captured its third straight Interscholastic Athletic Conference Small Schools title at the two-day IAC meet in Trumansburg. The O-M boys placed second behind Tioga.

For Watkins Glen, Patrick Hazlitt placed second in the 800, Shawn Rutledge second in the 3200, Kevin Kernan third in the 400 Hurdles, and Maggie Bond fourth in the 3000. Sports.

Left: O-M's Callie Stillman in the 400 Meter Hurdles

This week's deals at Famous Brands

We are carrying the weekly ad showcasing the latest deals available at Jim Guild's Famous Brands store on Franklin Street in downtown Watkins Glen. For a look, click here.
To reach the Famous Brands website, click here
or on the drawing above.
418 N. Franklin St., Watkins Glen.
Open 12 noon to 8 p.m. daily.
To visit the Ben & Jerry's website, click here.

For other recent Schuyler County news, click here.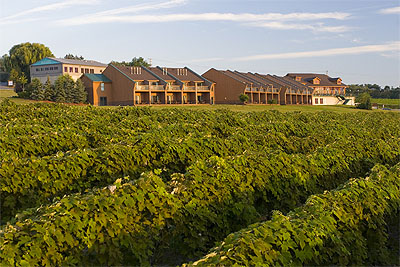 Celebrate Finger Lakes Wine Month throughout May with amazing deals at Glenora! At the winery, save big on sparkling wines, or take advantage of a $10 flat shipping rate online! Stay one night at the Inn at Glenora and get your 2nd night 50% off, plus enjoy delicious lunch and dinner combos at Veraisons Restaurant starting at only $25! For more information, see Sports or visit www.glenora.com.


115 East Fourth Street, PO Box 30, Watkins Glen, NY 14891
Proudly Representing:
In order to visit the E.C. Cooper website, click here.
In order to visit the Finger Lakes Fire & Casualty website, click here.

Rainbow Warriors keep walking lead
The Rainbow Warriors walking team maintained the lead in the sixth week of the annual Schuyler Steps Out walking competition run by Schuyler Hospital and sponsored by Excellus and Walmart. The Rainbow Warriors, with 11 walkers, posted a cumulative average of 1,046,525 steps per person. The Wacky Walkers of Watkins Glen High School retained second place with a cumulative average of 782,758 steps per person. Lakewood Vineyards stayed in third place while the Humane Society/WG Vet Hospital climbed from fifth to fourth. There are 15 teams competing across eight weeks.

This month's column from the Valicenti firm

The Elmira company offers us a look at one of its regular newsletter features -- a monthly column titled 'Bull and Bear Bulletin' -- along with a list of its services. Valicenti.

Left: Andrew R. Clark, Valicenti vice president of Investment Research/Portfolio Manager.

WGHS students visit their reps in Albany

A group of Watkins Glen High School students visit Albany to meet their state lawmakers, discuss a variety of ideas and issues, visit the state government complex, and watch a live session of the State Senate. Govt.

WGHS honors Top 10%

Students in grades 9-12 at Watkins Glen High School are honored for finishing in the top 10% of their class academically this year. Schools.

Left: Sophomore Cambria Weeden is congratulated by Superintendent Tom Phillips.

School budgets pass; incumbents, Parmenter win at O-M; Schimizzi, McCarthy at Glen

The budgets in the Watkins Glen and Odessa-Montour school districts passed easily in balloting May 19, while incumbents fared well in School Board elections and a capital project passed at O-M.

Budgets:

--Watkins Glen's $25,557,076 budget, which raises the tax levy 1.9%, passed 307-101.
--Odessa-Montour's $15,552,182 budget, which reduces the tax levy by 1%, passed 198-27.
--O-M's capital project calling for replacement of the track and the bus garage roof, and upgrading of the auditorium, passed 187-36.

Board Votes:

Watkins Glen:
Four candidates sought two available seats. Results:
Barbara Schimizzi 305
Incumbent Kelly McCarthy 253 (right)
Kristina Hansen 146
Jim Somerville 122

Odessa-Montour:
Five candidates sought three available seats. Results:
Jeff Parmenter 190 (right)
Incumbent Robert Halpin 170
Incumbent Karen Rock 144
Todd Mertens 134
Debora Fellwock 61

Photos in text: Watkins incumbent Kelly McCarthy, O-M top vote-getter Jeff Parmenter.

Glen board OKs budget; no rise in tax rate

The Watkins Glen Village Board on May 18 approved a 2015-16 budget that calls for an increase of $68,707 in the tax levy but no increase in the tax rate, which stays at $7.80 per $1,000 of assessed valuation. The levy hike, said Village Clerk Donna Beardsley, was the result of an increase in assessments due to full valuation. The tax levy will be $1,162,896. The new budget, which will be available for viewing on the village website, takes effect June 1.

Meanwhile, it was announced that village street sweeping will begin the week of May 26 after the sweeper is leased from a Syracuse firm. Lease is for a month, one week of which is utilized by the Village of Montour Falls.

Photo in text: Village Board member Gary Schmidt

WGHS senior Mikayla Elliott shares a laugh at School Board meeting. She gained board approval for a spaghetti dinner at 4:30 p.m. on June 4 in the high school cafeteria to raise funds for the Labor of Love charity organization, which coordinates with various Schuyler County agencies to provide financial assistance to residents in need. Labor of Love was founded in memory of Rosanne Paradiso and Lindy Bond, and designed to carry on their volunteer efforts. Its own fund-raiser was canceled this year due to a lack of volunteers. Elliott is Paradiso's granddaughter.
School Board OKs coaching appointments

The Watkins Glen School Board on May 18 approved a number of fall coaching assignments, including assistant football coaches for the new combined Watkins-Odessa team, the Seneca Indians: Lou Condon Sr., Mike Johnston, Brian Usiak and Tom Struble. A Volunteer Assistant slot went to Ward Brower, and a Modified Football Assistant job to Josh Cole. Previously named were Lou Condon Jr. as varsity head football coach, and Jack McCauley, Modified Football head coach.

Photo in text: Superintendent Tom Phillips at Monday's meeting. He wanted to remind voters that today's (Tuesday's) budget vote takes place in the new Board room, entrance to which is on the high school's north end, facing 12th Street. Directional signs were being posted.

American Pickers' Mike Wolfe in front of Glen Mountain Market with Market employee Ally DeWitt. (Photos provided)
American Pickers pass through Watkins

The stars of the American Pickers TV show stopped in Watkins Glen Thursday morning, May 14 on the way to visit sites reportedly selected for inclusion on the show, which airs on the History Channel. Mike Wolfe and Frank Fritz visited the Glen Mountain Market at about 8:30 a.m. to pick up coffee and cookies, and then briefly wandered Franklin Street. Wolfe agreed to a picture with Glen Mountain Market employee Ally DeWitt, but Fritz was by then up the street, window shopping. "Be nice!" Wolfe called after him. After their stop, the pair were reportedly heading to Tyrone and Hammondsport, where collectors hand-picked for the show awaited them..

Photo: The American Pickers van, parked on Franklin Street.

Rotary offering Community Grants
The Watkins-Montour Rotary Club has set a May 30 deadline for applications for community grants from the club, which annually considers them for specifically identified and worthy projects or needs Grants generally range from $100 to $1,000. A limited amount of money is available. Application guidelines can be found at www.watkinsmontourrotary.com.

State Award: Keuka Brewing Company was awarded the 2014 F.X. Matt Memorial Cup at the recent TAP New York Craft Beer and Food Festival, held in the Hudson Valley. "Having our beer named the top craft beer in New York State in 2014 is testament to the hard work we've put in for six years," said Keuka Brewing owner Richard Musso. Added his son, head brewer Mark Musso: "It's an absolute honor."

For other recent Schuyler County news, click here.

Now available on Kindle: The Maiden of Mackinac

This story -- which spans 700 years and ranges from our region to Northern Michigan -- tells of a quest for the truth behind a legend ... the legend of a Native American maiden reputed to be centuries old. It was written by Charlie Haeffner, and is available now on Kindle at Amazon.com. To see the ad, click here.

Left: Cover art by Jon Haeffner

For other recent Schuyler County news, click here.

Want to e-mail this website? Just click below.

Visit Jerlando's Ristorante & Pizzeria

Three locations: in Watkins Glen, Horseheads and Montour Falls

Click here or on the photo at left to go to the Jerlando's website. There you will find information about all three locations, plus menus.

Left: The front of the recently renovated Jerlando's at Franklin and 4th Streets, Watkins Glen

To reach the Harbor Hotel website, click on the photo below.
Watkins Glen Harbor Hotel
16 N. Franklin St.
Watkins Glen, NY 14891-1221
(607) 535-6116


The ribbon is cut by gallery business owners Kathleen Quinn and Joe Matus at the May 15 ceremony. From left: The Chamber of Commerce's Katie Strawser, Quinn, Matus, County Administrator Tim O'Hearn and Chamber President Rebekah LaMoreaux.
Ribbon cutting marks Glen gallery opening

A new art gallery, the Quintus Gallery on the ground floor of the Waterworks Building at 65 Salt Point Road in Watkins Glen -- adjacent to the recently built string of condos on the lakefront -- was welcomed May 15 with a ribbon-cutting ceremony. The event, sponsored by the Chamber of Commerce, featured speeches by government representatives as well as by the new business's owners, longtime Canandaigua couple Kathleen Quinn and Joe Matus, whose last names combined account for the gallery's name. Quinn said she and Matus are leasing the space from developer Bruce Nelson, and moving into one of the condos this summer. Seventy-six pieces of art by 10 artists around the region are on display and for sale.

Left top: A mobile sculpture.
Left bottom: Two pieces of art adorn the wall below a loft.

Three pieces of art by Elizabeth Leader adorn the north wall.

Rotary honors Craig as Student of the Month

Watkins Glen High School senior Lucy Craig was honored May 14 by the Watkins-Montour Rotary Club as its WGHS Student of the Month for May. Lucy was introduced by music teacher Diana Groll, who described the honoree as "a young lady with a strong work ethic" and as "a kind and compassionate" person "with a quiet confidence that will take her far in life."

Lucy -- a High Honor Roll student and a member of the school's varsity swimming and bowling teams, National Honor Society, Band, Chorus, Varsity Club and Music Club -- qualified this year for the State High School Bowling Championships; is pursuing the highest achievement in Girl Scouts, the Gold Award; and recently placed first in a HOSA (Health Occupations Students of America) regional competition, earning a trip to California in June for the national event. She plans to attend Mount Aloysius College in Altoona, Pa. to study Pre-Med, and then attend Lake Erie College of Osteopathic Medicine with a goal of becoming a pediatric surgeon.

Photo: Lucy Craig with Rotary President John King.

15 join NHS at WGHS

Watkins Glen High School holds a National Honor Society induction ceremony. For story and photos, see Schools.

Former Assemblyman Jim Bacalles, left, with current Assemblyman Phil Palmesano (R,C,I-Corning). (Photo provided)
Palmesano welcomes Bacalles to Albany

Assemblyman Phil Palmesano enjoyed some time with his predecessor, Jim Bacalles, during a recent visit by Bacalles to Albany. Palmesano introduced Bacalles to the Assembly's new membership during a formal recognition. "It was a great privilege for me to welcome Jim back to Albany," said Palmesano. "Jim is a true friend of this institution and was a dedicated public servant."

Palmesano said he and Bacalles have had an excellent relationship over the years. "Not only was Jim my predecessor but he was my mentor and is still a very good friend," said Palmesano. "I had the honor of working for Jim from 1995 to 2004, and during that time I gained a wealth of knowledge. He epitomizes what public service should be all about."

21 protesters arrested
The ongoing protests at the gates of the Crestwood energy firm north of Watkins Glen continued May 13 with the arrests of 21 people on trespass charges. Each was taken to the Schuyler County Sheriff's Office, processed and released pending court appearances. The arrestees -- nine were from Tompkins County and only two from Schuyler County -- included filmmaker Josh Fox of Brooklyn, known best for his 2010 Oscar-nominated documentary "Gasland." Protesters oppose Crestwood's federally-approved plan to expand methane storage in abandoned salt caverns along the western shore of Seneca Lake.


On the congratulations front ...

The editor distributes kudos to some of the achievers among us. Column.

------

Anyone caring to advertise may contact the publisher, Charlie Haeffner, at publisher@odessafile.com for information and rates.

The garage, fully engulfed, sent waves of black smoke skyward.
Blaze destroys garage, but house saved

Firefighters battled a garage fire on Winton Road in the Town of Montour Monday afternoon, May 11, knocking down the flames before they could spread to the attached house. The fire call, shortly before 4 p.m., sent fire departments from Odessa, Montour Falls, Millport, Mecklenburg and Watkins Glen to 4620 Winton Road, the home of Jennifer Joseph, who was alerted to the blaze by her daughter as the latter arrived at the house. Nobody was injured, nor were any of the Joseph pets. Cause of the blaze, said fire investigators, was an electrical short in a lawn tractor that had recently been used. It set the tractor on fire, which ignited three nearby containers of gasoline. The garage was engulfed when firefighters arrived a short time later. A car in the far side of the two-bay stucture was also destroyed. Damage to the house was limited to some smoke and water damage.The structure is insured.

Photo in text: The remains of the garage after the flames were knocked down by firefighters.

Finger foods and tea were the order of the day. Seated at right is the museum's new director, Irene Wilson.
Museum tradition:
annual Victorian Tea

The Schuyler County Historical Society Museum in Montour Falls was the site May 9 for the museum's 21st annual Victorian Tea, held for the benefit of the Historical Society. It has become a popular pre-Mother's Day gift.
Above: Waiter Jim Howell offers a sandwich to Betty Vinti.

Left: Village trustee Kevin Thornton pitched in, helping load dumpsters. Right: A furniture discard.
Glen Dumpster Day fills 6 containers

The Watkins Glen Dumpster Day at the boat launch near the Community Center proved popular May 9, as spring cleaning residents took advantage of the summer-like weather to tote loads of discards to the site in cars, trucks and trailers. Six dumpsters were filled -- one full of metal items. Some items were rescued from oblivion, such as a clarinet ... and a trophy held aloft at left by Mayor Sam Schimizzi. It can be recycled through a business that specializes in trophy sales, it was explained.

Left: Glen Mayor Sam Schimizzi and the rescued trophy.

New theater group helps in cancer fight

March Hare Productions, a new local theater company, performed recently at the Old Havana Courthouse Theatre in Montour Falls -- and helped raise ovarian cancer awareness. Features.
Above L-R: Actors Tom Gottko, Alan Caum, Michael Truesdail.

16 female protesters arrested

Sixteen women from six counties -- each a mother or grandmother -- were arrested May 7th for blocking the Crestwood energy company gates along Rt. 14 north of Watkins Glen. The women, part of the ongoing protest against Crestwood's plans to expand its storage of methane in abandoned salt caverns, held signs reading such things as "Honoring Mother Earth." None of the 16 had been arrested in previous such protests.They were taken by Sheriff's deputies and state troopers to the Sheriff's office, charged with trespass and released. Only one was from Schuyler County.
DEC staff sides with LPG storage. For story, visit here.

Bergen Farms case draws guilty plea

ROCHESTER, May 7 -- Glenview Dairy, LLC, doing business as Bergen Farms, of Odessa, has pleaded guilty before U.S. District Judge Frank P. Geraci of attempting to harbor illegal aliens, U.S. Attorney William J. Hochul Jr. has announced. The sentence: a $60,000 fine.

Assistant U.S. Attorney Bradley E. Tyler, who is handling the case, said that between 2012 and 2014, Bergen Farms employed 10 aliens while knowing that the individuals were in the United States illegally.

The plea and sentence are the culmination of a probe on the part of Special Agents of Immigration and Customs Enforcement, and of Homeland Security Investigations.

Watkins' Pike named to All-State hoops team

Watkins Glen High School sophomore basketball standout Amanda Pike (right) has been named to the New York State Sportswriters Association's All-State Class C 6th Team. Pike, a 5'10" guard, averaged 13.3 points, 5.3 rebounds and 2.4 steals per game as her team won the Section IV, Class C championship, its first such title in 15 years. The Senecas finished with a 17-5 record.

For extra photos from the Legends of the Night Invitational track meet May 1st at Odessa-Montour, click here.

From left: Schuyler County Office for the Aging Director Tamre Waite, Ken Wilson, Judy Phillips and Assemblyman Phil Palmesano.
(Photo provided)
Wilson, Phillips among senior vols honored

A half-dozen senior citizen volunteers from Schuyler, Chemung and Steuben counties were honored May 5th in Albany by State Senator Tom O'Mara and Assemblyman Phil Palmesano as part of the 2015 Senior Citizens Day Celebration sponsored by the New York State Office for the Aging. Honorees from Schuyler County were Kenneth P. Wilson (a career banker who specializes in community-based fund drives) and Judith Phillips (a former Schuyler County Director of Public Health and former mayor of Watkins Glen). Both have contributed thousands of hours to a wide range of volunteer efforts with various groups and organizations.

Woman killed in Newfield crash

A Newfield woman died and two people, one of them her fiance, were critically injured May 6 in a two-car, head-on crash on State Rte. 13 in Newfield. Tracey Snyder, 31, was dead at the scene. Deputies said she was driving southbound in a 2013 Ford Focus that clipped another car while changing lanes, sideswiped a pickup truck and collided head-on in the northbound lane with a 2011 Mazda driven by Sharon Darlow, 53, of Ithaca. Darlow and Snyder's fiance, Gary Macrabie, 46, of Newfield -- a passenger in the Focus -- were airlifted to Packer Hospital in Sayre. The pickup truck driver wasn't injured.

WGI's Jon Beckman presents $3,000 check to 4-H camp director Jennifer Sweet. They are flanked by Dick Peterson, left, and Michael Lausell, members of the Cornell Cooperative Extension of Schuyler County board of directors. Cooperative Extension operates the camp.
WGI presents check to 4-H Camp

The Watkins Glen International racetrack presented a $3,000 check May 6 to the Hidden Valley 4-H camp to help it in the wake of a theft on April 22 that saw 10 fishing poles stolen.. Also taken, but recovered last weekend -- found on park property by hikers -- were two canoes, some archery arm guards and a bike pump. There was also damage to four structures during the theft. Jon Beckman, WGI's Vice President of Business Development and Partnerships, presented the check to Camp Director Jennifer Sweet, saying that WGI likes to "look out for our neighbors." The camp is downhill from the track, and borders the original Watkins Glen road racing course. Said Sweet: "This is such a nice gift. Thank you."

Watkins School District business manager Gayle Sedlack outlined the proposed $25.5 million school budget at the School Board meeting May 5. The plan calls for a tax-levy hike of 1.9%, which is below the tax cap of 2.7%. There were no questions from the sesson's audience. The public vote on the budget is May 19 from 9 a.m.-8 p.m. in the School Board meeting room at the high school.
Tentative grid sked set; logo being developed

The combined Watkins Glen and Odessa-Montour varsity football team -- the Seneca Indians -- has four home games listed in a tentative Section IV schedule, with two games at O-M and two at Watkins. Both Homecoming (Sept. 25 against Dryden) and Senior Night (Oct. 23 against Lansing) will take place on the Watkins field in the first year of the joint program, and "flip flop" the other way the next year, WGHS Principal Kai D'Alleva told the Watkins School Board on May 5. Games on the O-M field will be Sept. 11 against Notre Dame and Oct. 9 against Moravia. Other opponents: Owego in the opener Sept. 4, Whitney Point, Edison and Groton, with a crossover or playoff game on Oct. 30. A team logo is also being developed, and while not completed, one considered by both schools' student councils and shown the board is presented above.
A School Board meeting summary can be found here.

Watkins Glen Mayor Sam Schimizzi at Monday's meeting.
Watkins Board green-lights treatment plant

The Watkins Glen Village Board on May 4th approved by a 4-0 vote the continuation of the joint regional wastewater treatment plant project with Montour Falls. The vote came after several residents at the meeting and in letters supported the project, which will see construction of a state-of-the-art facility on the canal, replacing aged plants in both villages.

The vote came in the wake of speculation that this board might not follow through with the project, begun during the administration that preceded it, led by former mayor Mark Swinnerton. The current mayor, Sam Schimizzi -- who is not required to vote except to break a tie -- was asked afterward where he stood on the issue. "If there'd been a tie vote, you'd know," he said. Government.

Photo in text: Trustee Laurie DeNardo, who issued the motion to approve continuation of the treatment-plant project.

Bradford is Schuyler Envirothon champ

Odessa-Montour team finishes second in annual competition in Owego. Schools.

Left: Championship plaque

A trampolining clown named Roger, and The Amazing Jonathan
Circus comes to town in WGHS Field House

The stands were full and the laughter loud May 5th as Billy Martin's Cole All-Star Circus visited the Watkins Glen High School Field House for a show full of acrobats, clowns, balloons and derring-do acts. The show was for the benefit of the WGHS Class of 2017.
Bicycles and hula hoops were among the props used in acts.

William Yeater as Prince Eric and Kara Fluman as Ariel in Mermaid.
(Photo provided)
Little Mermaid Jr. performed by Dream Barn

A cast of 22 young Dream Barn Productions actors performed Disney's The Little Mermaid Jr. on May 2-3 and May 9-10 at the former Catharine Methodist Church on County Road 14. Dream Barn Productions provides area youth with stage experience and a creative outlet. The Mermaid play had members in its cast ranging in age from 7 to 14 and from the Odessa-Montour, Watkins Glen and Horseheads school districts, as well as the Chemung Valley Montessori School.

Work underway
The ground has been broken and earth-moving equipment has been utilized for the past week and a half at the site of what will be the 24-unit Seneca Terrace Apartments on the hillside behind the Elks Club on the north end of Watkins Glen. The complex was first proposed to the village Planning Board on Jan. 16, 2013, and has undergone a number of revisions since then, including a reduction from the originally planned 28 living units.

Charles Sidle and Emelia Paulisczak at the prom.
O-M holds its prom at WGI Media Center

The young ladies were gorgeous in their gowns and the young men resplendent in tuxedos Friday night, May 1 at the Watkins Glen International Media Center, site of the annual Odessa-Montour High School prom. The event featured music, dancing, food and plenty of camaraderie. Prom.

Left: O-M's Tela Wittig

Lower portion of Gorge is open
The Watkins Glen Area Chamber of Commerce has passed along the following; " It's the long-awaited announcement that all Watkins Glen State Park lovers wait for each spring – a portion of the interior gorge trail is now open! Park visitors can now enjoy the lower half of the trail from the main entrance to the Cathedral. Park. Manager Ron Roney says that he anticipates a full gorge trail opening to showcase all 19 waterfalls to occur in about 2 weeks.

DA's stand upsets protesters

Crestwood gas-storage protesters and Schuyler County District Attorney Joe Fazzary accused one another April 30 of violating an agreement that had led to the dismissal of charges against dozens of protesters -- but had left 84 related cases still in court. Now, the DA -- who had explained weeks ago that he was not opposed to the dismissals "in the interest of justice" as long as protesters refrained from forcing more trespass arrests at the Crestwood energy company gates -- says that with the arrests April 22 of 19 new protesters, he is "no longer not objecting" to the dismissal of the remaining 84 cases. "I believe they breached" the agreement, he said of the protesters, who in turn claim they didn't because the April 22 arrestees had nothing to do with the earlier cases. Government.

Andrew Tompkins next to an Historical Society throw quilt, identical to one presented him Thursday as a goodbye gift.
Bidding farewell

Schuyler County Historical Society Museum Director Andrew Tompkins said goodbye April 30 with a farewell party in his honor at the museum in Montour Falls. Tompkins, who served here for seven years, soon starts a new job in his home village of Hammondsport, overseeing the Finger Lakes Boating Museum there. He is being succeeded at the Schuyler museum by Irene Wilson, who has been employed by the Red Cross and, says Tompkins, has management and non-profit experience that will help in her new post.

Brooke Bennett, left, representing My Place, accepts check from Elmira Savings Bank's Watkins Glen branch manager, Linda Confer.
Bank gives child-care center $5,000

Elmira Savings Bank, which recently opened a branch on Franklin Street in Watkins Glen, donated $5,000 April 29 to My Place: A Play and Learning Center in Montour Falls, located in the former Rural-Urban Center. According to County Administrator Tim O'Hearn, a proponent of the facility, My Place is "facing challenging times as it struggles to provide high-quality child care to the Schuyler community at an affordable price." Its board of directors, he said, has accordingly issued a plea for financial aid from the business community "to help keep this valuable community asset in operation for years to come. Elmira Savings Bank ... was quick to answer the call."

Rondinaro seeking seat on Legislature

Mark Rondinaro (pictured at right), an owner/employee of Lakewood Vineyards and a vocal fixture at Schuyler County Legislature meetings over the past four years, has announced his candidacy for a seat on that governing body. He will be running in the recently formed District 7, for the seat now held by Stewart Field, who will not be seeking re-election. For a letter by Rondinaro on his decision to run, see Forum.

Speakers set for annual Top Drawer 24 party

A National Football League umpire and a federal judge are among the speakers set for the June 8 celebration of the 2015 Top Drawer 24 team of outstanding student-athlete-citizens. Speakers.

Want to contact us?
You can write to: P.O. Box 365, Odessa, NY 14869
You can call: (607) 594-3594
You can email: publisher@odessafile.com

For other recent Schuyler County news, click here.

Area schools' Honor Rolls are here.
Area historical photos can be found on History.
For full coverage of the 2013 Alice Trappler murder trial, you can click here.

For other recent Schuyler County news, click here.
Click on the ad above to reach the Eyes on Seneca website.

------------

Click here or on the ad above to reach the Schuyler County Partnership for Economic Development website

--------------------------------

The Watkins Glen Area Chamber of Commerce is sponsoring a Wine & Tourism Page. To reach the page, click here. To reach the Chamber website, click on the ad above. To reach the Chamber's recent blog, click here.

----------

To reach the Seneca Physical Therapy website, click on the ad above.

--------

Would you like to help reduce underage alcohol use and drugs in Schuyler County? Then the Schuyler County Coalition on Underage Drinking and Drugs is for you! We are looking for parents, students, concerned community members and professionals to join our cause in making Schuyler County a drug- free, safe environment for families and youth. We need you to help make this social change. Please visit our website here to find out how.

Now open in the old Big M building in Montour Falls, along Rt. 14.
(607) 210-4058
www.facebook.com/
grandprixfitness

-----------

Dealer/collector looking to buy groups of pre-1970 paper memorabilia: cards, magazines, posters, programs etc. Call Charlie Haeffner at 742-2772.

Want to see what 344pm is about?

Click here to go to the website.

------------

Health Blog

Visit Pureats --
A health blog providing ideas, creativity and support in maintaining a healthy lifestyle.

Dealer/collector looking to buy groups of pre-1970 paper memorabilia: cards, magazines, posters, programs etc. Call Charlie Haeffner at 742-2772.

Be sure to visit

Watkins Glen
Winter Farmer's Market

November 1 to February 28
Fridays 3 to 6pm
St. James Parish Hall
on Sixth Street

Fresh produce, meats and crafts

Find us on Facebook.

--------

We also have a Business Card Page. Click here.

----------------

Read The Stoneware of Havana, N.Y. and Its Makers
by Allen F. Sweet.

A history of the manufacturing of Stoneware in that village (Montour Falls) from 1850-1888. More than 100 color photos.

Available at O'Shaughnessy Antiques in Watkins Glen and at the Schuyler County Historical Society Museum.

-----------

My Wild Ride: The Untamed Life of a Girl with No Self-esteem, an autobiography by ex-Throughbred trainer Susan Bump -- who grew up in Montour Falls -- is now available in e-book formats at major retailers including Amazon.com

------------

Click on the ad below to go to the Schuyler County Transit schedule.

-----------

The Elizabeth Amisano Ovarian Cancer Education Fund
Live Like Liz, Inc.
P.O. Box 434
Watkins Glen NY 14891
www.LiveLikeLiz.org
LiveLikeLiz@yahoo.com

---------

----------------

A novel by Steve Piacente about a military cover-up, and about the ethical boundaries of journalism. For a closer look, click here.

---------

An account of a daughter's eating disorder and her mother's seeming helplessness and desperation in the face of it -- and yet a story of hope, love and survival, and a lifeline to other parents dealing with obsessive behavior. $17.95 from ecwpress.com

-----------

A self-help guide to understanding the role of emotions, this book offers a four-step path to emotional mastery and freedom. $15.95 from Infinitypublishing.com

-------

We also have a Business Card Page. Click here.

------------------
Check out our list of readers who have contributed to keeping this site going. Sponsors.

The number of visits to this site has been steadily growing -- about 20,000 a week -- as readers in all 50 states and dozens of countries check out what's happening in Schuyler County.

Statistics are from an online tracking service, DeepMetrix Live Stats.

-------
We also have a Business Card Page. Click here.

--------

An eternal message of lights, hope and faith

The week following Susan Haeffner's passing was fraught with signs -- most of them light-based, and one in the form of a vision. Here the editor relives those days in an effort to pass along a message of hope and faith. Message.

Above: The Aurora Borealis (From the Internet--as seen in Scandinavia)

-----------
Oh, the famous faces I've seen

The editor has been thinking about fame (a commodity foreign to him personally), and about the famous people he has encountered. Some thoughts on the subject. Famous.

The Sound and the Silence: A Memoir
Some things in life can mean a great deal -- can embody hope and dreams ... and memories. The sailboat is one such thing for the author. Silence.
---------

Some sports stories and essays inside
Check out our sports related stories and essays, located at the bottom of the Sports Page.

Some special feature packages
From stories of life years ago along Steam Mill Road, to stories by the editor -- you can find them at the bottom of Features.
---------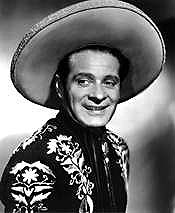 The editor's long search for some childhood icons
When he was a child, the editor let fear get the better of him while he was watching a pair of beloved TV heroes in peril. The scar from that experience lingered for decades. For a journey through what the editor's son calls "a weird obsession," click here.
Above: One of the heroes in question.
------
A cabin in the woods
The editor travels, figuratively, back in time to an old haunt, familiar faces and warm memories. Cabin.