Click on the ad above to go to the J.R. Dill website.
--------------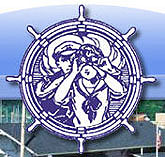 Seneca Harbor Station & Captain Bill's
To reach the website of the Seneca Harbor Station and Captain Bill's, click here.
-------------
Senka Agency
We are again participating in the CAREFIRST Geranium Sale. $3.75 each. 5 colors to choose from. Orders taken until May 6. All proceeds support local hospice, palliative care & grief services.
Senka Agency ... Always "Working to Serve YOU Better."
Main Steet, Odessa, NY Telephone 607-594-3335
-----------
Click on the ad above to visit the Visions Credit Union web site -- you deserve a financial partner that has your best interest in mind!
------------

Continue Your Story
at Elmira College
To visit the Elmira College website, click here.
To visit our Elmira College page on this website,
click here.
Learn more about Elmira College and courses being offered!
Click here or here.
Elmira College alumni receive a 20% discount on course fees.
Phone: (607) 735-1825.
E-Mail:
continuinged@elimira.edu
-----------
Click on the ad below to go to the Red Newt website.
Current Menu at WWW.REDNEWT.COM
3675 Tichenor Road, Hector NY (607)546-4100
-----------
The Odessa File's
Primary Pages
Sports
People
Features
Business
Government
Forum
Schools
PSA
Calendar
History
Obituaries
Wine & Tourism
Classifieds
Agriculture
Columns
----------
The Great Escape
Ice Cream Parlor
221 S. Franklin St.,
Watkins Glen
We're back for our 33rd year
Open Daily with indoor and outdoor seating.
Still Serving Up
Vegan Soft Serve
On Wednesday nights starting April 22, a special treat: ice cream made on site, on the spot, using whatever ingredients you want -- perhaps something you've always dreamed you wanted in your ice cream.
Visit our Facebook page here.

Dealer/collector looking to buy groups of pre-1970 paper memorabilia: cards, magazines, posters, programs etc. Call Charlie at 742-2772.

For your convenience, we have installed the link below to make donations to this website easier. Now you can utilize your PayPal account or your credit card.

--------------
We also have a Business Card Page. Click here.

Odessa Wine
and Spirits
We are located on Main Street in Odessa, next to the Tompkins Trust Company branch.
Send us an email to sales@odessawinesandspirits.com to let us know what you would like us to have in stock.
Free wine tasting every Friday.
-----------
SCT Computers
Apple Certified Technicians
Microsoft Certified Systems Engineers
A+ Certified Technicians
Visit us at 306 N. Franklin St., Watkins Glen, 607-535-2495
or
124 Main St., Penn Yan
(315) 694-7399
Email:
Support@SCTcomputers.com
www.SCTcomputers.com
----------------


Your authorized FedEx ship center
M-F 7:30-5:30 (Cut off time 3 pm)
Sat. 10-2 (no pickups)
306 N. Franklin Street
Watkins Glen NY 14891
607-846-7377

Dealer/collector looking to buy groups of pre-1970 paper memorabilia: cards, magazines, posters, programs etc. Call Charlie Haeffner at 742-2772.

Click on the ad below to go to the United Way of Schuyler County website.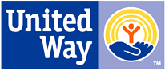 ---------------
For your convenience, we have installed the link below to make donations to this website easier. Now you can utilize your PayPal account or your credit card.

--------------
We also have a Business Card Page. Click here.
-------------
We also have a Business Card Page. Click here.
----------------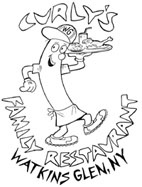 Curly's Restaurant is a page sponsor -- of our People Page. People.
Other page sponsors:
Business -- Sidle Insurance
Sports -- Schuyler Hospital.
Features -- Cabins to Castles Real Estate
Government -- Specchio Ford
Schools -- Watkins Sporting Goods
Calendar -- Hi-Lites
Forum -- Valicenti Advisory Services
------------------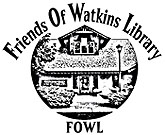 To reach the FOWL website, click on the logo above.
-----------
To go to Jim Guild's Famous Brands website, click on the drawing above or here.
-----------------
To reach the Odessa Government Page, click here or on the logo below.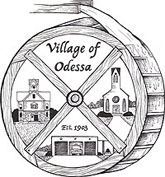 ---------------
Our Primary Pages
Sports
People
Features
Business
Government
Forum
Schools
PSA
Calendar
History
Obituaries
Wine & Tourism
Classifieds
Columns
-----------
The IBEW Local 241 is a sponsor of this website
We also have a Business Card Page. Click here.
---------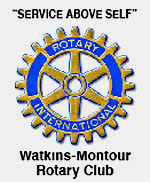 ----------

To reach the website of the Five Rivers Council, Boys Scouts of America, click here or on the logo above.
--------
Click below to see

Lottery Numbers
---------------
To reach the Watkins Glen School District website, click here.
--------------
Check this out:
-------------
Contact this website at:
publisher@odessafile.com
----------------
4 Novels by the editor
Island Nights
Excerpt here.
The Islander
The entire novel:
Cabins in the Mist
Excerpt here
The Maiden of Mackinac
Excerpts Maiden
---------------


Click on the ad below to go to Schuyler Hospital's website.

The runners take off at the start of the race.
Hundreds turn out for 2nd annual Arc run

The second annual Arc of Schuyler Grand Prix Run/Walk drew hundreds of participants to the Watkins Glen International racetrack Saturday morning -- and for the second year the event was run under sunny skies. Overall winners were Matthew Wilber, 29, of Columbia Cross Roads, Pa., who ran the 3.4-mile hilly track in 18:12, and Katherine Bellor, 30, of Corning (last year's leading female, too), who ran a 23:40. The event raises funds for the Arc through registration fees and pledges. The automatic timing device showed 486 runners and walkers completing the course.

Left: Winners Bellor, Wilber
Among the walkers were Arc clients. Hundreds of people ran the course, and hundreds walked it.

Emcee Tom Carson, left, meets with firefighter Mike Stamp during the dinner hour.
Watkins firefighters hold annual banquet

Good food provided by Corning Caterers and high spirits -- some of it thanks to emcee Tom Carson's jokes -- marked the annual banquet Saturday night of the Watkins Glen Fire Department. The banquet, at the fire station on Perry Street, featured speeches, awards for incident responses, and awards for training hours and years of service. Also featured: the installation of the line officers, led for the second straight year by Judson Smith as Chief. Others include 1st Assistant Charlie Scaptura, 2nd Assistant Charlie Smith III, Deputy Chief Derek Bacon, Deputy Chief Robbie DeDominick, and Captain Robbie Gruver.

Left from top: Junior Specchio, Chief Judson Smith, and Tony Specchio, who delivered the benediction.
Among the guests: Watkins Mayor Sam Schimizzi and wife Teresa.

Click on the ad below to learn more.

And inside ...

Students devise strategies to combat underage substance use in Schuyler. Schools.

Farmers Wilbur Vance and John Mann are remembered. Agriculture.

A dinner featuring a talk on Native American life and customs is set for Tyrone on April 28. People.
For Part 1 of "Schuyler County and Me," reprised, Click here.
For Part 2, click here.
For Part 3, click here .
For Part 4, click here.
For Part 5, click here.

******
The Editor's Columns

--Obituaries--
Death Notices on the Obituary Page.
Esther M. Lentz, 90, of Lewes, DE and formerly of Hector.
Jim Whiting, 88, Encinitas, CA, formerly of Watkins Glen.
Margaret Elaine (Rudy) Berry, 71, formerly of Watkins Glen.
Richard H. Jackson, 59, of Watkins Glen.
Ruth Dean Teeter-Hammond-Bush, 84, of Reynoldsville.
..(For earlier Vedder & Scott obituaries, click here.)

For more information, click here or on the ad below.
--Paid advertisement--

Speakers set for annual Top Drawer 24 party

A National Football League umpire and a federal judge are among the speakers set for the June 8 celebration of the 2015 Top Drawer 24 team of outstanding student-athlete-citizens. Speakers.

Hydrant flushing set
The Village of Odessa Department of Public Works will be flushing hydrants the week of April 27-May 1. The purpose of the flushing is to clean and remove sediment. You may notice low water pressure and cloudy or colored water during this time. The water will be safe; however you should refrain from doing laundry until late evening. If you have any questions, please contact the Village office at 607-594-2100.
Kristi A. Pierce
Clerk-Treasurer
Village of Odessa

One of the rally cars on the WGI racetrack during Friday's
annual Toyota Green Grand Prix.
WGI weekend kicks off with Green Grand Prix

The annual Toyota Green Grand Prix -- a showcase of motoring technology that aims for a cleaner environment -- returned to the Watkins Glen International racetrack Friday, the first event in the track's Opening Weekend. The Green Grand Prix -- which included a road rally, a lineup of speakers in the WGI Media Center, and a display of a new hydrogen-fueled and electric-powered Toyota Mirai fuel cell car -- was a prelude to a busy Saturday at WGI. First came the Arc of Schuyler's second annual Grand Prix Run/Walk at the track (at 8 a.m.), and then the opportunity for the public to tour the track in their own cars for three paced laps as WGI marked the beginning of the racing season.

Friday Scoreboard

Tennis
Trumansburg 6, Watkins Glen 1
Lansing 7, Odessa-Montour 0

Softball
Notre Dame 16, Watkins Glen 1
Tioga 26, Odessa-Montour 0

Baseball
Tioga 30, Odessa-Montour 5
Notre Dame 12, Watkins Glen 3

Girls Golf
Horseheads 206, Watkins Glen 214, Elmira 245

Boys Golf
Tioga 216, Odessa-Montour 262

Lacrosse
Elmira 16, Watkins Glen 3

Stories on Sports


Left: Watkins Glen's Liam Fitch volleys.

Odessa's Spring Cleanup Day will be Saturday, April 25 from 8 am-Noon.
For details, click here.

For other recent Schuyler County news, click here.

Click on the ad below to reach the Hazlitt 1852 website
Click here to reach the Hazlitt 1852 Facebook page.

To visit the Quinlans website, click here.

Combined football program discussed

More than two-dozen student athletes interested in playing high school football in the fall in the newly combined Watkins Glen and Odessa-Montour football program attended a meeting Thursday evening -- along with parents and other family members -- to discuss the program. Weight training, physicals, practices and the season opener -- tentatively Sept 4 at Owego -- were discussed in the Watkins Glen High School auditorium by head coach Lou Condon Jr. (pictured left), assistant coach Jack McCauley (pictured right) and Watkins Glen Athletic Manager Erich Kramer. A number of O-M students were unable to attend due to conflicting sports events. "I'm so excited," said Condon of the combined program, "I want Aug. 17 (the start of preseason practices) to be here tomorrow."

Lakewood takes early lead
Lakewood Vineyards has the lead after the first week of the annual Schuyler Steps Out walking competition run by Schuyler Hospital and sponsored by Excellus and Walmart. Lakewood, with 12 walkers, posted an average number of steps per person of 115,192 to lead runnerup Watkins Glen Junior-Senior High School, whose 9 walkers averaged 102,245 steps. There are 16 teams.

Amanda Smith-Socaris was on hand representing her Seneca Physical Therapy business. There were more than 50 Expo vendors
Chamber Expo offers displays, networking

The Watkins Glen Area Chamber of Commerce's 9th Annual Business Expo proved a popular stop April 15, with more than 50 businesses on hand at the Watkins Glen Community Center. The Expo, which outgrew the site it occupied in recent years -- the Watkins Glen International Media Center -- offered the public and Chamber members a look at a wide range of businesses and programs, as well as networking opportunities. The public portion of the event, called The Showcase, ran from 3-5 p.m. and was sponsored by Elmira Savings Bank. It was followed by a 5-7 p.m. Chamber mixer with food by Nickel's Pit BBQ. WGI is sponsoring the Chamber's 2015 mixers.
Left top: The Liberty Balloon Company of Groveland, NY, featured a balloon basket.
Left bottom: Barb Cook of the Salty Dog Training Team with a client's pet, Apollo Thomas.

This week's deals at Famous Brands

We are carrying the weekly ad showcasing the latest deals available at Jim Guild's Famous Brands store on Franklin Street in downtown Watkins Glen. For a look, click here.
To reach the Famous Brands website, click here
or on the drawing above.
418 N. Franklin St., Watkins Glen.
Open 12 noon to 8 p.m. daily.
To visit the Ben & Jerry's website, click here.

For other recent Schuyler County news, click here.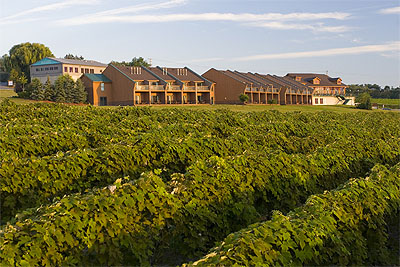 Ever wanted to work at a winery or in hospitality? Glenora Wine Cellars is hiring! Join us on April 14th from 11-3pm for our Annual Job Fair and learn about the positions available in the Retail Shop, the Inn, and Veraisons Restaurant overlooking beautiful Seneca Lake. For more information, see Sports or visit www.glenora.com.


115 East Fourth Street, PO Box 30, Watkins Glen, NY 14891
Proudly Representing:
In order to visit the E.C. Cooper website, click here.
In order to visit the Finger Lakes Fire & Casualty website, click here.




From left: Historian Gary Emerson and the Historical Society's Richard Owlett and Andrew Tompkins with the new sign.
Sign marks spot near Chemung Canal lock

A cast-iron sign installed alongside Rte. 14 in Montour Falls and dedicated April 14 afternoon marks a spot near the location long ago of the first of 51 locks in the Chemung Canal -- a waterway that linked our region with the Erie Canal. The sign, which cost more than $1,000, was financed through a grant from the William G. Pomeroy Foundation -- a grant brought to the attention of the Schuyler County Historical Society by historian Alan Sweet. Society president Richard Owlett, with the help of the office of State Senator Tom O'Mara, tracked down the final pieces of historical information needed for the grant application. Ownership and care of the sign is now in the hands of the Village of Montour Falls. Said Owlett in a letter to Montour Falls Mayor John King: "The marker itself is a reminder of the importance of the Chemung Canal to not only the village of Havana, now Montour Falls, but to Schuyler County and the entire Southern Tier. It is also a reminder that the canal even existed, since by 1878 it was decommissioned and begun to be filled in, leaving virtually no trace of its existence to the casual observer." The sign, Owlett adds, is the first in Schuyler County that relates to the canal.

About 10% opt out in Watkins, Odessa
| | | |
| --- | --- | --- |
| | | About 10% of the 3rd through 8th grade students scheduled to take English Language Arts state tests on April 14 opted out as part of a growing statewide movement reacting to the Common Core curriculum. Watkins Glen Superintendent Tom Phillips said 42 out of 437 students opted out in his district. Was he upset? "No," he said. "Honestly, I'm very pleased. That was, I believe, the second lowest percentage in our region. Others were in the teens and 20s. We also have a couple of parents who said they were opting their kids back in tomorrow, and others were asking about opting back in." Those re-entering the tests would complete Parts 2 and 3 with other classmates, and then take Part 1 on a makeup day. Odessa-Montour Superintendent Chris Wood said his district's percentage was about on a par with Watkins Glen's. "We did okay," he said, especially when compared to an anticipated statewide opt-out average of more than 20%. Math tests are next week. |
Photo in text: Watkins Superintendent Tom Phillips

From left: Free-ice-cream recipients Tamijah Lawton-Stone, Rebekah LaMoreaux, Brittany Gibbs and Luke Flahive.
A sign of the season: Free Cone Day

The promise of free ice cream on Free Cone Day drew a steady, and sometimes packed, crowd April 14th to the Ben & Jerry's shop at 418 N. Franklin St. in Watkins Glen. Students flocked there after school, creating a line through the shop, out the front door and around the corner of the building. A highlight of the day: the presentation of a $250 check by the business to Habitat for Humanity.
Ally Guild, right, of Ben & Jerry's, presents a $250 check to Habitat for Humanity's Jim Gallagher and Jan Brown.
(Photo provided)

Emergency management plan approved 7-0
| | | |
| --- | --- | --- |
| | | The Schuyler County Legislature on April 13 approved an updated Comprehensive Emergency Management Plan by a 7-0 vote. Several legislators praised the efforts of Emergency Services Coordinator Bill Kennedy and Deputy Coordinator Brian Gardner in updating the plan, as well as for their public presentation of the plan on March 18 before a gathering of more than 100 people, including dozens of firefighters and some plan critics. Monday, there were only a handful of the public present, without comment. Legislator Michael Lausell (pictured), while lauding the plan for addressing concerns about the transport and storage of liquid propane gas, next wants the Legislature to ask the Department of Transportation for help in "taming" the dangers of the Rte. 14 curve entering Watkins Glen from the north, where a truck carrying orange juice recently flipped -- and where the result would be much worse if something like LPG were spilled. |
Photo in text: Legislator Michael Lausell at Monday's meeting.

A column by State Senator Tom O'Mara

New York State Senator Tom O'Mara provides us with a weekly column from Albany. This time: "Size of budget throws shadow on public awareness." Column.

Left: State Sen.Tom O'Mara


Small church, big heart ...

The First Baptist Church in Montour Falls provides some amazing social needs -- like helping to relieve hunger -- and does so with a small congregation. That, and some other items of interest, can be found in the edior's latest Column.

------

Anyone caring to advertise may contact the publisher, Charlie Haeffner, at publisher@odessafile.com for information and rates.

Assemblyman Phil Palmesano, left, greets Odessa Fire Chief Mike Tomassi upon Palmesano's arrival, in time for dinner. He had come straight from the Wayne Fire Department's banquet
Awards mark Odessa Fire Dept. banquet

Food, speeches and awards were the highlighted items April 11 at the annual banquet of the Odessa Fire Department, held at the Montour Moose Lodge.

Awards -- and proclamations brought by Assemblyman Phil Palmesano -- went to Aubrey Tomassi (Top Fire Calls, 61, and Top Responder, 112 calls), Charlene Herrmann (Top Rescue Calls, 56, and Top Department Hours, 299.4), and Dasia Herrmann (Top Junior Responder, 19 calls). The first annual Ridgerunner Award for outstanding service was given to longstanding fire department member Tim Lindsley -- an honor met with a standing ovation.

Emcee for the evening was Dale Jaynes, while Chief Mike Tomassi presented an annual report, and various other honors -- for training and for years of service -- were bestowed.

The lineup of line officers remained intact, led by Chief Tomassi.

Left top: Emcee Dale Jaynes
Left center: Award winner Aubrey Tomassi
Left bottom: Tim Lindsley, winner of the Ridgerunner Award.

Dignitaries and animal shelter volunteers cut the ribbon.
Ribbon cutting marks HSSC Grand Opening

Scores of people were present April 10 for the Grand Opening of the Humane Society of Schuyler County's new animal shelter on Marina Drive in Montour Falls, and for an accompanying ribbon-cutting. The structure, home to many cats and dogs seeking homes, was praised in ceremony speeches for its quality. HSSC president Georgie Taylor, who oversaw the project from conception to completion, was also lauded. She in turn praised shelter supporters and the volunteers who helped build it. She tempered her remarks by saying that $300,000 is still needed to meet the cost of the structure, described by various speakers and guests as "an example for shelters in the rest of the country."
Left top: A curious cat. Left bottom: Georgie Taylor
On hand: Present for the ribbon cutting and Grand Opening were, from left, Montour Falls Mayor John King, Schuyler Legislature Chair Dennis Fagan, and Elizabeth Berliner of Cornell University's College of Veterinary Medicine.

From left: O-M School Board members Scott Westervelt, Rob Tuttle and Christian Maphis at the April 9th meeting.
O-M Board approves grid team name, colors

The Odessa-Montour School Board gave its blessing April 9th to the new Seneca Indians name for the joint Odessa-Watkins Glen football team, just as the Watkins board had earlier in the week. It also approved the maroon, white and navy blue colors decided on by students, along with the team mascot: a Native American. The board vote, unanimous, came after Chris Wood, recently appointed as Superintendent, explained how students had decided on the name after 20 nominations had been reduced to three. A vote by 7th through 12th graders went heavily in favor of Seneca Indians over names that would have featured the words "Schuyler" or "Tribe."
Above: Superintendent Chris Wood (top) and football coach
Lou Condon Jr. at Thursday's session.

State Award: Keuka Brewing Company was awarded the 2014 F.X. Matt Memorial Cup at the recent TAP New York Craft Beer and Food Festival, held in the Hudson Valley. "Having our beer named the top craft beer in New York State in 2014 is testament to the hard work we've put in for six years," said Keuka Brewing owner Richard Musso. Added his son, head brewer Mark Musso: "It's an absolute honor."

For other recent Schuyler County news, click here.

Now available on Kindle: The Maiden of Mackinac

This story -- which spans 700 years and ranges from our region to Northern Michigan -- tells of a quest for the truth behind a legend ... the legend of a Native American maiden reputed to be centuries old. It was written by Charlie Haeffner, and is available now on Kindle at Amazon.com. To see the ad, click here.

Left: Cover art by Jon Haeffner

For other recent Schuyler County news, click here.

Want to e-mail this website? Just click below.

Visit Jerlando's Ristorante & Pizzeria

Three locations: in Watkins Glen, Horseheads and Montour Falls

Click here or on the photo at left to go to the Jerlando's website. There you will find information about all three locations, plus menus.

Left: The front of the recently renovated Jerlando's at Franklin and 4th Streets, Watkins Glen

To reach the Harbor Hotel website, click on the ad above.


Watkins-Montour Rotary Club President John King presents Colin DeMeritt with a Student of the Month plaque.
Rotary honors DeMeritt as Student of Month

The Watkins-Montour Rotary Club on April 9th honored Watkins Glen High School senior Colin DeMeritt (right) as its WGHS Student of the Month for April. DeMeritt is president of his school's chapter of the National Honor Society, and co-president of the Rotary-affiliated WGHS Interact Club. He was introduced by teacher Kelly Muir, who described him as "a great kid" and "very active when it comes to being involved in the community," helping out with such things as the Catholic Charities Food Pantry and providing Catholic Charities with donations generated by NHS-sponsored Teen Angel and Charity Ball fund-raisers. He plans to attend Corning Community College with an eye toward transferring to Cornell University to pursue a career in the health-care field, going to either medical or dental school.

Odessa-Montour unveils Honor Roll

The Odessa-Montour Junior-Senior High School releases its list of High Honor and Honor Roll students for the fourth marking period of the 2014-15 school year. Honors.

Field House perceptions

Our pseudonymous columnist, A. Moralis, weighs in on the controversy surrounding a postgame celebration at the Watkins Glen High School Field House. Column.

A display of photos, news items and charts were a focal point of the Schuyler County Public Health exhibit.
Exhibit featured Schuyler Public Health

A reception was held April 7th at the Schuyler County Historical Society Museum, which that week -- National Public Health Week -- is hosting an exhibit titled "The Past, Present and Future of Schuyler County Public Health." Photos, news clippings, scrapbooks, brochures and other items tell the story, says Public Health, of "how far we have come, how we got here and exactly what Public Health is doing to protect and empower the community to be healthy and prepared." Among those on hand at the reception were County Administrator Tim O'Hearn and Joe Sempolinski, a representative from the office of Congressman Tom Reed. The free exhibit was open from through April 10. The museum is located at 108 N. Catharine St. (Rt. 14) in Montour Falls.

Watkins Glen Mayor Sam Schimizzi, elected in March, is sworn into office by Village Clerk Donna Beardsley.
Watkins Village Board members sworn in

The new mayor of Watkins Glen, Sam Schimizzi, was sworn into office at the April 6 Village Board meeting along with trustees Gary Schmidt and Kevin Thornton and new Village Justice Connie Fern Miller. An appointment to replace Rick Evans -- in the trustee seat vacated recently by Paul Clifford and filled by Evans two weeks ago -- was delayed, creating some confusion. Board.
Above: Connie Fern Miller is sworn in as Village Justice.

From left: School Board President Mike Myers, Superintendent Tom Phillips and Board Vice President Kelly McCarthy.
It's Seneca Indians; budget plan goes to board

The Watkins Glen School Board announced April 6th that the name for the joint Watkins Glen and Odessa-Montour football team will be the Seneca Indians, a choice made by student leaders from several proposals. The team colors: maroon, navy blue and white. Coach Lou Condon Jr. (right), present at the meeting, said he was pleased with the selection, especially since a key official of the Seneca Nation of Indians -- contacted by Superintendent Tom Phillips -- had no objection.

The Board also received the administration's budget proposal -- for a $25,557,076 spending plan that features a tax-levy increase of $177,000 and a tax-rate hike equal to $24 on a $100,000 home. The recommended tax hike: 1.95%, below an allowable 2.7%. A final budget committee meeting will be held Tuesday, April 14 at 5:45 p.m., with board adoption set for April 20. The budget goes to the public for a vote on May 19.
For a district summary of the meeting, click here.

Tributes flow following
death of Jim Whiting

The passing on March 30 of former Watkins Glen resident Jim Whiting (left), noted cartoonist, has triggered a number of tributes. Whiting died in California, where he and wife Bernita had lived since 1984. A tribute piece, posted April 3rd, can be found here. An article about Jim from two years ago is here. Many personal tributes can be found here.
For Jim Whiting's obituary, click here.

Some of the scores of kids who raced onto the O-M baseball field in search of plastic Easter eggs. Everyone received a bag of candy, and those who found a gold-colored egg won a chocolate Easter bunny.
Annual Easter Egg Hunt proves a hit

The annual Easter Egg Hunt on the Odessa-Montour school's baseball field drew scores of kids and plenty of parents on Saturday, April 4th despite a persistent, cold wind. The event, held each year since 1962, was for decades under the auspices of the Odessa Lions Club. When the club folded several years ago, the event continued -- led by Glenn Larison as it has been every year since 1972, with help from other former Lions. "It's been an honor," Larison said Saturday, noting that this year, American Legion Post 676 served as sponsor. In the past, Schuyler County Sheriff Bill Yessman has been the starter, but he was out of town Saturday. The role this time went to his son, Deputy Andrew Yessman, who first sent the youngest children out onto the field (inset) to gather plastic eggs and search for five gold-colored ones; each golden egg earned the finder a chocolate Easter Bunny. Then the older kids joined in, quickly reaching the far reaches of the field. The Easter Bunny was on hand, too, wandering the field, greeting the kids. At the conclusion of the event, every kid was handed a bag of candy at the exit gate.
Event organizer Glenn Larison chats with the Easter Bunny, portrayed this year by Ron Parmenter.

Public Service
Announcements ...
... now have their own page. To see them, click here.

Cutting the ribbon with owner Shawn Hourihan, center, were Schuyler Legislature Chairman Dennis Fagan and Watkins Glen Area Chamber of Commerce President Rebekah LaMoreaux.
Ribbon cutting welcomes Outfitters

A ribbon-cutting ceremony on April 3 marked the official welcome by the Watkins Glen Area Chamber of Commerce of a new business, Catherine Valley Outfitters, located at 1602 State Rte. 14 south of Montour Falls. Owner Shawn Hourihan, formerly operating as CNY Custom Rods and Reels, opened briefly last summer and had limited hours in the winter. But he took on full-time hours two weeks ago, just in time for the trout season, which has kept him constantly busy with sales of fishing supplies and with a Trout Derby he is running. All the hard work leading to this, he said, "is paying off." Meatballs, fruits, chips and dip were provided at the ceremony, along with wine from Lakewood Vineyards (inset).

Palmesano: Budget missed opportunities

Assemblyman Phil Palmesano, in a statement issued April 1st, said the state budget approved earlier in the day -- while providing needed education aid and a reduction in the Gap Elimination Adjustment -- fails to provide tax relief "for our families and small businesses or mandate relief for our municipalities and school districts." For the full statement, click here.

Alongside Catharine Creek.
Trout season brings anglers out in force

Anglers were out at sunup April 1st for the first day of trout season on Catharine Creek -- gathering at several popular locales in and alongside the water as it churned its way north. On a morning that produced a hard frost, and with the temperature around 20 degrees, the long-dormant fishing poles were utilized by anglers setting up between Millport and Montour Falls. There were reports of numerous early strikes, but a slower rate of catches as the sun rose. One Horseheads resident said he caught a trout on his second cast of the morning ... and then little more. His father said that "even if I don't catch any fish, I'm going to catch me a cheese steak" from a food stand set up nearby.

Left: Two popular spots near Montour Falls.

This month's column from the Valicenti firm

The Elmira company offers us a look at one of its regular newsletter features -- a monthly column titled 'Bull and Bear Bulletin' -- along with a list of its services. Valicenti.

Left: Andrew R. Clark, Valicenti vice president of Investment Research/Portfolio Manager.

WGI's Printup takes on additional roles in ISC

International Speedway Corporation announces that Watkins Glen International racetrack President Michael Printup will assume additional responsibilities within ISC, including managerial oversight of Americrown, while continuing in his current role at WGI. Business.

Left: Michael Printup

Fire damages home near Montour Falls

A chimney fire that spread to the wall of a house at 1916 Price Road above Montour Falls left wall, siding and smoke damage Monday, March 30. The fire, reported shortly after 1 p.m., was doused quickly by firefighters. The Montour Falls Fire Department was on the scene, along with firefighters from Watkins Glen .A fire official said nobody was home at the time of the incident.

Left: Firefighters work to eliminate final hot spots.

Some of the many model cars that were on display at the Center.
Model Car Show at Center ends
The International Motor Racing Research Center hosted its 2nd Annual Model Car Show from Friday, March 27 through Sunday, March 29. Oscar Koveleski, co-creator of Auto World, the beacon for model car hobbyists of all ages in the 1960s, 1970s and 1980s, spoke as part of the weekend program Saturday afternoon. Sports.
Photo at right: Oscar Koveleski

Rotary honors Rorick as Student of Month

Odessa-Montour High School senior Joe Rorick (left) was honored March 26 by the Watkins-Montour Rotary Club as its O-M Student of the Month for March. Rorick was introduced by teacher Lisa Frost, who described the honoree as a young man with "strong character and outstanding sportsmanship" who exhibits a caring attitude toward others. Rorick, a member of National Honor Society, is a three-sport athlete -- in soccer, baseball and wrestling, the latter as a state-level competitor who in his junior year won a Section 4 title. It was the first sectional wrestling crown at O-M in 29 years.

Student Hannah Morse sings "The Games People Play" as part of the March 24th musical gathering at Watkins Glen High School.
Music soars as kids complete program

The annual artists-in-residence musical program at Watkins Glen High School culminated March 24 with a concert in the school auditorium featuring 7th through 9th graders. Schools.


Left: Program instructors Rosie Newton (left) and Katie McShane.

No Labor of Love dinner

The Schuyler County Labor of Love Committee has canceled its annual May spaghetti dinner for this year. The decision was necessitated by a lack of volunteers to promote, prepare, and organize the dinner. People.

Watkins Mayor Mark Swinnerton outlines some of the ongoing activities facing the new Mayor and Village Trustees
Passing the village torch

Watkins Glen Mayor Mark Swinnerton and Deputy Mayor Scott Gibson, both defeated in the March 18 village elections, read and expounded upon a lengthy outline Monday, March 23 that they prepared for the incoming mayor and trustees -- a list of ongoing projects and responsibilities to help in the transition process. The presentation came at a special Village Board meeting that also saw the appointment of a new trustee, Rick Evans. Government.
See the Village Board Transitional Roadmap here

Marie & Kirk: Teaching children in Namibia

Schuyler County residents Marie Fitzsimmons and husband Kirk Peters are serving as teachers on a Peace Corps assignment in Namibia. Marie reports here.

Left: Marie and Kirk on a hike.

House of Hong business changes hands

The House of Hong Chinese restaurant business at 108 N. Franklin St., Watkins Glen, a staple of the village's business community since 1991, has been sold by its owners, Gary and Clarissa Hong, but will continue with the same name and menu under new ownership. The Hongs will maintain ownership of the building and serve as the restaurant's landlords, Mrs. Hong said. Business.

CGR outlines report on Yates and Schuyler

The strengths and drawbacks of Shared Services up to an including a merger of Schuyler and Yates counties is presented by the Center for Governmental Research. Government.


Left: CGR's Paul Bishop

Want to contact us?
You can write to: P.O. Box 365, Odessa, NY 14869
You can call: (607) 594-3594
You can email: publisher@odessafile.com

For other recent Schuyler County news, click here.

Area schools' Honor Rolls are here.
Area historical photos can be found on History.
For full coverage of the 2013 Alice Trappler murder trial, you can click here.

For other recent Schuyler County news, click here.
Click on the ad above to reach the Eyes on Seneca website.

------------

Click here or on the ad above to reach the Schuyler County Partnership for Economic Development website

--------------------------------

The Watkins Glen Area Chamber of Commerce is sponsoring a Wine & Tourism Page. To reach the page, click here. To reach the Chamber website, click on the ad above. To reach the Chamber's recent blog, click here.

----------

To reach the
Seneca Gun Sports website, click on the ad above.

To reach the SGS Facebook page,
click here.

--------

To reach the Seneca Physical Therapy website, click on the ad above.

--------

Would you like to help reduce underage alcohol use and drugs in Schuyler County? Then the Schuyler County Coalition on Underage Drinking and Drugs is for you! We are looking for parents, students, concerned community members and professionals to join our cause in making Schuyler County a drug- free, safe environment for families and youth. We need you to help make this social change. Please visit our website here to find out how.

Now open in the old Big M building in Montour Falls, along Rt. 14.
(607) 210-4058
www.facebook.com/
grandprixfitness

-----------

Dealer/collector looking to buy groups of pre-1970 paper memorabilia: cards, magazines, posters, programs etc. Call Charlie Haeffner at 742-2772.

Want to see what 344pm is about?

Click here to go to the website.

------------

Health Blog

Visit Pureats --
A health blog providing ideas, creativity and support in maintaining a healthy lifestyle.

Dealer/collector looking to buy groups of pre-1970 paper memorabilia: cards, magazines, posters, programs etc. Call Charlie Haeffner at 742-2772.

Be sure to visit

Watkins Glen
Winter Farmer's Market

November 1 to February 28
Fridays 3 to 6pm
St. James Parish Hall
on Sixth Street

Fresh produce, meats and crafts

Find us on Facebook.

--------

We also have a Business Card Page. Click here.

----------------

Read The Stoneware of Havana, N.Y. and Its Makers
by Allen F. Sweet.

A history of the manufacturing of Stoneware in that village (Montour Falls) from 1850-1888. More than 100 color photos.

Available at O'Shaughnessy Antiques in Watkins Glen and at the Schuyler County Historical Society Museum.

-----------

My Wild Ride: The Untamed Life of a Girl with No Self-esteem, an autobiography by ex-Throughbred trainer Susan Bump -- who grew up in Montour Falls -- is now available in e-book formats at major retailers including Amazon.com

------------

Click on the ad below to go to the Schuyler County Transit schedule.

-----------

The Elizabeth Amisano Ovarian Cancer Education Fund
Live Like Liz, Inc.
P.O. Box 434
Watkins Glen NY 14891
www.LiveLikeLiz.org
LiveLikeLiz@yahoo.com

---------

----------------

A novel by Steve Piacente about a military cover-up, and about the ethical boundaries of journalism. For a closer look, click here.

---------

An account of a daughter's eating disorder and her mother's seeming helplessness and desperation in the face of it -- and yet a story of hope, love and survival, and a lifeline to other parents dealing with obsessive behavior. $17.95 from ecwpress.com

-----------

A self-help guide to understanding the role of emotions, this book offers a four-step path to emotional mastery and freedom. $15.95 from Infinitypublishing.com

-------

We also have a Business Card Page. Click here.

------------------
Check out our list of readers who have contributed to keeping this site going. Sponsors.

The number of visits to this site has been steadily growing -- about 20,000 a week -- as readers in all 50 states and dozens of countries check out what's happening in Schuyler County.

Statistics are from an online tracking service, DeepMetrix Live Stats.

-------
We also have a Business Card Page. Click here.

--------

An eternal message of lights, hope and faith

The week following Susan Haeffner's passing was fraught with signs -- most of them light-based, and one in the form of a vision. Here the editor relives those days in an effort to pass along a message of hope and faith. Message.

Above: The Aurora Borealis (From the Internet--as seen in Scandinavia)

-----------
Oh, the famous faces I've seen

The editor has been thinking about fame (a commodity foreign to him personally), and about the famous people he has encountered. Some thoughts on the subject. Famous.

The Sound and the Silence: A Memoir
Some things in life can mean a great deal -- can embody hope and dreams ... and memories. The sailboat is one such thing for the author. Silence.
---------

Some sports stories and essays inside
Check out our sports related stories and essays, located at the bottom of the Sports Page.

Some special feature packages
From stories of life years ago along Steam Mill Road, to stories by the editor -- you can find them at the bottom of Features.
---------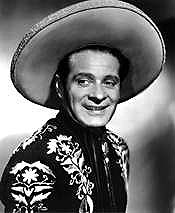 The editor's long search for some childhood icons
When he was a child, the editor let fear get the better of him while he was watching a pair of beloved TV heroes in peril. The scar from that experience lingered for decades. For a journey through what the editor's son calls "a weird obsession," click here.
Above: One of the heroes in question.
------
A cabin in the woods
The editor travels, figuratively, back in time to an old haunt, familiar faces and warm memories. Cabin.