Click on the ad above to go to the Seneca Lake Wine and Food website.
--------------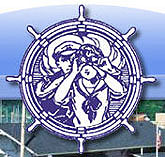 Seneca Harbor Station & Captain Bill's
To reach the website of the Seneca Harbor Station and Captain Bill's, click here.
-------------
Senka Agency
THINK SPRING!
Senka Agency is again participating in the CareFirst (Hospice) Petal Pushers Geranium Sale!
April 14-May 10.
These are beautiful geraniums available in 5 colors at $3.75.
All proceeds support local
CareFirst (Hospice) programs.
Please call or stop in to place your orders.
Great Mother's Day gift!
Senka Agency ... Always "Working to Serve YOU Better."
Main Steet, Odessa, NY Telephone 607-594-3335
-----------
Click on the ad above to visit the Visions Credit Union web site -- you deserve a financial partner that has your best interest in mind!
------------

EC at Night...for a better tomorrow
To visit the Elmira College website, click here.
To visit our Elmira College page on this website,
click here.
To learn about courses being offered in Schuyler County as well as at Elmira College,
click here or here.
Elmira College alumni receive a 20% discount on course fees.
Phone: (607) 735-1825.
E-Mail:
continuinged@elimira.edu
-----------
Click on the ad below to go to the Red Newt website.
Current Menu at WWW.REDNEWT.COM
3675 Tichenor Road, Hector NY (607)546-4100
-------------
The Great Escape Ice Cream Parlor
221 S. Franklin St.,
Watkins Glen
We're back for our 32nd year
We've got more
Old-Fashioned Home Made Flavors than ever!
Call ahead to order custom Ice Cream Cakes
Open Daily with indoor and outdoor seating
Still Serving Up
Vegan Soft Serve
Visit our Facebook page here.
===========
The Odessa File's
Primary Pages
Sports
People
Features
Business
Government
Forum
Schools
PSA
Calendar
History
Obituaries
Wine & Tourism
Classifieds
Agriculture
-----------
Dealer/collector looking to buy groups of pre-1970 paper memorabilia: cards, magazines, posters, programs etc. Call Charlie at 742-2772.
----------
For your convenience, we have installed the link below to make donations to this website easier. Now you can utilize your PayPal account or your credit card.

--------------
We also have a Business Card Page. Click here.
----------------
SCT Computers
Apple Certified Technicians
Microsoft Certified Systems Engineers
A+ Certified Technicians
Visit us at 306 N. Franklin St., Watkins Glen, 607-535-2495
or
124 Main St., Penn Yan
(315) 694-7399
Email:
Support@SCTcomputers.com
www.SCTcomputers.com
----------------


Your authorized FedEx ship center
M-F 7:30-5:30 (Cut off time 3 pm)
Sat. 10-2 (no pickups)
306 N. Franklin Street
Watkins Glen NY 14891
607-846-7377
-------------
Dealer/collector looking to buy groups of pre-1970 paper memorabilia: cards, magazines, posters, programs etc. Call Charlie at 742-2772.
----------
Click on the ad below to go to the United Way of Schuyler County website.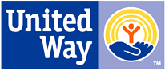 ---------------
For your convenience, we have installed the link below to make donations to this website easier. Now you can utilize your PayPal account or your credit card.

--------------
We also have a Business Card Page. Click here.
-------------
We also have a Business Card Page. Click here.
----------------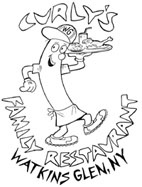 Curly's Restaurant is a page sponsor -- of our People Page. People.
Other page sponsors:
Business -- Sidle Insurance
Sports -- Learn Motor Co.
Features -- Cabins to Castles Real Estate
Government -- Specchio Ford
Schools -- Watkins Sporting Goods
Calendar -- Hi-Lites
Forum -- Unoccupied
------------------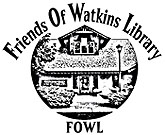 To reach the FOWL website, click on the logo above.
-----------
To go to Jim Guild's Famous Brands website, click on the drawing above or here.
-----------------
To reach the Odessa Government Page, click here or on the logo below.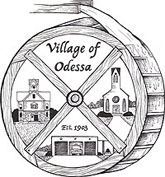 ---------------
Our Primary Pages
Sports
People
Features
Business
Government
Forum
Schools
PSA
Calendar
History
Obituaries
Wine & Tourism
Classifieds
-----------
The IBEW Local 241 is a sponsor of this website
We also have a Business Card Page. Click here.
---------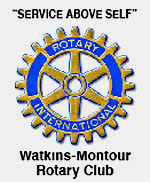 ----------

To reach the website of the Five Rivers Council, Boys Scouts of America, click here or on the logo above.
--------
Click below to see

Lottery Numbers
---------------
To reach the Watkins Glen School District website, click here.
--------------
Check this out:
-------------
Contact this website at:
publisher@odessafile.com
----------------
4 Novels by the editor
Island Nights
Excerpt here.
The Islander
The entire novel:
Cabins in the Mist
Excerpt here
The Maiden of Mackinac
Excerpts Maiden
---------------


Click on the ad below to go to Schuyler Hospital's website.

Part of a fence is knocked down next to the vacant house.
Demolition nears

Demolition of the house immediately north of the Dunkin' Donuts property on South Franklin Street in Watkins Glen is scheduled for Monday morning, April 21, to make way for expansion of the eatery's parking. The Contento's demolition firm of Cortland delivered an excavator to the site Thursday, using it to knock down a fence before parking it alongside the house for use Monday. The structure has been vacant since being purchased last year by Dunkin' Donuts.

'Where are they now?' column bids farewell

The fourth and final column in a series by retired Watkins Glen High School Principal and former Watkins Glen School Board President Brian J. O'Donnell features news of Schuyler County natives overseas. Where.

Left: Brian J. O'Donnell

Click on the ad below to learn more.

And inside ...

The Franklin Street Gallery will hold an opening reception on April 25 for its newest exhibit, titled Arboretum of Art. Features.

The Watkins-Montour Rotary Club is planning a Ribs & Riesling dinner-dance on May 22 to benefit food pantries. Business.

--Obituaries--
Death Notices on the Obituary Page.
James M. Flood, 67, of Interlaken.
Albert Franzese, 85, of Watkins Glen.
Dominick Primerano, 82, of Watkins Glen.
Leslie "Les" Shershoff, 90, of Montour Falls.
(For earlier Vedder & Scott obituaries, click here.)

Book sale
The Montour Falls Memorial Library is conducting a book sale through Saturday, April 19 at St. Paul's Parish House, 108 Genesee St., Montour Falls. The sale features a large selection of children's books, books from the early 1900s, large print books, general fiction and non-fiction. Hours are 10 a.m. to 4 p.m. daily.

24-apartment complex gets the go-ahead ...

The Watkins Glen Planning Board gives final site-plan approval to the proposed 24-unit Seneca Terrace Apartments above the Elks Lodge on the north end of Watkins Glen. Apartments.

Left: Board Chair Chris Bond

... and so does the Middle School project

The state provides a needed $3.8 million grant to S.E.P.P. Inc. for conversion of the Watkins Glen Middle School to apartments for the elderly -- setting the stage for a summer start on the project. Schools.
Above: An overhead rendition of the Middle School project.

Click on the ad below to reach the Hazlitt 1852 website
Click here to reach the Hazlitt 1852 Facebook page.


To visit the Quinlans website, click here.

From left: Fidelis Care Marketing Reps Mary Wilson (Seneca County), Lindsay Lakomy (Schuyler County) and Beverly Koehler (Steuben County) were among the many business reps on hand for the Expo.
Annual Business Expo draws crowd to WGI

Attendance was described as "up" Wednesday over previous years as the Watkins Glen Area Chamber of Commerce held its 8th annual Business Expo, dubbed "The Showcase." The event, held at the Watkins Glen International Media Center, featured representatives from 50 organizations and businesses in a networking setting that also promoted business-related educational opportunities. Chamber President Rebekah LaMoreaux said she was pleased with the turnout, and with the displays spread through three rooms. The first two hours were open to the community, while the second two hours served as a Chamber Mixer.
Above top: Keuka College Admissions Counselor Pat White discusses educational opportunities with a visitor at her table.
Above bottom: JoAnna Scott, owner of the Simply Your Best salon on Route 224 west of Odessa, was among the Expo vendors.

This week's deals at Famous Brands

We are carrying the weekly ad showcasing the latest deals available at Jim Guild's Famous Brands store on Franklin Street in downtown Watkins Glen. For a look, click here.
To reach the Famous Brands website, click here
or on the drawing above.

For other recent Schuyler County news, click here.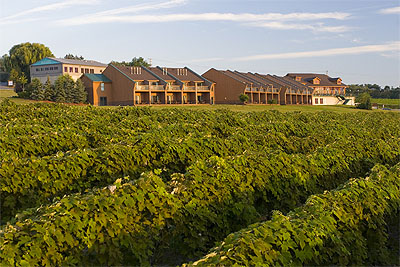 Join us Easter Sunday at Veraisons Restaurant for a lovely celebratory brunch from 11am-3pm! Advanced reservations are strongly suggested by calling 800.243.5513. In addition, Glenora Wine Cellars is hosting its Annual Job Fair on April 22nd from 11am-3pm, with positions available for the 2014 season in the Retail Shop, Inn and Restaurant! For more information, see Sports or visit www.glenora.com.


115 East Fourth Street, PO Box 30, Watkins Glen, NY 14891
Proudly Representing:
8800 Sheridan Drive, Box 9062, Williamsville NY 14231
In order to visit the E.C. Cooper website, click here.
To visit the Erie & Niagara website, click here.

Hydrant Flushing
The Village of Odessa Department of Public Works will be flushing hydrants the week of April 21-25. The purpose of the flushing is to clean and remove sediment. You may notice low water pressure and cloudy or colored water during this time. The water will be safe; however, you should refrain from doing laundry until late evening.
If you have any questions, please contact the Village office at
607-594-2100.




Interviews to determine study firm
A Schuyler-Yates Steering Committee plans by the end of April to choose a firm to conduct a shared services study of the two counties. Interviews of five finalist firms will be held next week. Government.

A tax-day delivery

The Pizza Hut in Watkins Glen decided to provide a couple of free pizzas -- one cheese and one pepperoni -- to the Watkins Glen Post Office Tuesday since it was tax day "and that's usually a very busy day" for postal workers, said store manager Belinda Ketter, shown at left delivering the pizzas to Postmaster Don Stocum.

A column by State Senator Tom O'Mara

New York State Senator Tom O'Mara graces our pages with a weekly column from Albany. This time: "Taking part, and pitching in." Column.

Left: State Sen.Tom O'Mara

Angeline Franzese throws her hat in ring

Former Schuyler County Legislature Chair Angeline Franzese has announced her intention to run again for a seat on that lawmaking body from the recently redrawn District 6 in the fall election. That district is centered in Watkins Glen. In a brief press release that did not mention her past Legislature experience nor a party affiliation, she said her "husband Chris and I own and operate a small business in Schuyler County" -- The Villager Motel. "We have raised our four children here and have six grandchildren." Franzese, who notes she is "a graduate of Watkins Glen High School and Geneseo," said she plans "on going door to door to meet with the people of District 6 and listen to their concerns and get their input." She served on the Legislature from then-District 1 for 16 years and was the first female chair of the lawmaking body, holding that post for five years. She stepped aside upon moving from the district in 1997. She tried unsuccessfully to regain a seat in 2003, running as a Democrat in then-District 2, and failed again in 2010, running in the same district under the Conservative Party banner.

Photo in text: Angeline Franzese


Looking at the numbers ...

The editor rounds up some numbers pertaining to tax-levy hikes and the cost of sports programs at Watkins Glen High School. Column.

------

Anyone caring to advertise may contact the publisher, Charlie Haeffner, at publisher@odessafile.com for information and rates.

Legislators turn to term limits ... again

The Schuyler County Legislature, at its monthly meeting April 14th, set May 12 for a public hearing on a local law that would limit legislators to 12 consecutive years on the lawmaking body. Only Tom Gifford voted against the move, as he did when the same measure was rejected in a 4-4 tie vote in July 2013. Two of the previous "no" voters are no longer in office. Said longtime term-limits proponent Barb Halpin of the latest development: "I'm delighted."

A guest column by
our Assemblyman

New York State Assemblyman Phil Palmesano graces our pages with a guest column from Albany. Its title: "Emergency volunteer workers: protecting our communities and our pockets." Column.

Left: Phil Palmesano

This month's column from the Valicenti firm

The Elmira company offers us a look at one of its regular newsletter features -- a monthly column titled 'Bull and Bear Bulletin' -- along with a list of its services. Valicenti.

Left: Andrew R. Clark, Valicenti vice president of Investment Research/Portfolio Manager.

Feds to probe Watkins sports 'equity issue'

Alleged Title IX violations involving sports opportunities in the Watkins Glen School District will be the subject of an investigation by the U.S. Dept. of Education's Office of Civil Rights. Schools.

If this site is ever down, or not being updated for a prolonged period (due to a breakdown in its PC system), go to SchuyLines.com for temporary updates.

For other recent Schuyler County news, click here.

Now available on Kindle: The Maiden of Mackinac

This story -- which spans 700 years and ranges from our region to Northern Michigan -- tells of a quest for the truth behind a legend ... the legend of a Native American maiden reputed to be centuries old. It was written by Charlie Haeffner, and is available now on Kindle at Amazon.com. To see the ad, click here.

Left: Cover art by Jon Haeffner

For other recent Schuyler County news, click here.

Want to e-mail this website? Just click below.

Visit Jerlando's Ristorante & Pizzeria

Three locations: in Watkins Glen, Horseheads and Montour Falls

Click here or on the photo at left to go to the Jerlando's website. There you will find information about all three locations, plus menus.

Left: The front of the recently renovated Jerlando's at Franklin and 4th Streets, Watkins Glen

Click on the ad below to reach the Harbor Hotel website.


Click on the ad below to reach the Loaded Portrait website.

Public Service
Announcements ...
... now have their own page. To see them, click here.


500 participate in 1st Arc Grand Prix Run

That's how many runners and walkers negotiated the Watkins Glen International racetrack April 12th, raising more than $10,000 for the Arc of Schuyler. For photos and story, see Race.

Left: Jay Siegel of Ithaca celebrates as he crosses the finish line. He was 57th overall in 27:18.

Top Drawer party speakers are set

Alfred University Head Football Coach Dave Murray headlines a group of speakers set for the 9th annual Top Drawer 24 party at the Watkins Glen State Park Pavilion on Sunday, June 1. Party.

Left: Banquet emcee Dale Jaynes. Right: Restricted Firefighter Henna Herrmann with festive headwear.
Odessa firefighters hold annual banquet

Well over 100 people were on hand Saturday evening, March 12 at the Montour Moose Lodge for the Odessa Fire Department's annual banquet. All of the department's officers remained unchanged on an evening in which the key award went to Bill "Beaver" Bulkley for 50 years of service to the fire unit. He was presented a plaque to that effect by the Village Board.

Left top: Odessa Fire Chief Mike Tomassi, right, chats with a banquet guest.

Left bottom: Bill Bulkley, honored for 50 years of service to the fire department.

This dog seems to be studying the map showing the walking route for Hike for a Hound participants. He departed on the hike soon after.
Hike for a Hound raises funds for Humane unit

Dozens of dogs and their walkers participated April 12th in the third annual Hike for a Hound, a fund-raiser for the Humane Society of Schuyler County that started at the Society's new headquarters on Marina Drive in Montour Falls, and moved up the nearby Catharine Valley trail and back again. The Watkins Glen Veterinary Hospital hosted the event. Funds raised were to be tripled, thanks to a challenge grant from an anonymous donor in effect until April 15.
Above: Jenna Swarthout was on hand with a friend's dog.

A Fiberglas-bodied car with a Volkswagen TDI diesel engine runs on the WGI track as part of the Green Grand Prix.
Green Grand Prix kicks off WGI track's 2014 season

The Green Grand Prix, a showcase of motoring technology, kicked off Watkins Glen International's 2014 season April 11th. On Saturday came a foot race and then public access to the track. Prix.

IDA approves Schamel marina lease extension

The Schuyler County Industrial Development Agency votes 4-0 in favor of a 15-year extension on the Schamel Brothers lease at the Seneca Harbor marina (left). It will significantly increase the revenue realized by the county there. Govt.

Crestwood CEO says:
'We have to ratchet up our voice'

Robert Phillips, Chief Executive Officer of U.S. Salt parent company Crestwood Midstream Partners of Houston, says opponents of the firm's planned storage of Liquefied Petroleum Gas in salt caverns west of Seneca Lake are spreading a message that "confuses storage with fracking" and "is causing damage to the local economy." Phillips, in Watkins Glen April 8 to visit the U.S. Salt plant for the first time, said that If the storage system had been in place this past winter, area residents who heat with propane would have saved "$400 per household" because of the proximity of supply. "Our project is a partial solution," he said, "and hopefully we'll have it in place before the next really bad winter" -- though not likely before the winter of 2014-15 as a decision on it is delayed in Albany. He agreed that opponents like Gas Free Seneca are determined and vocal, and said proponents need to be equally effective. Toward that end, he said, Crestwood is "working with trade unions to get the message out. We have to ratchet up our voice as well."

Photo in text: Crestwood CEO Robert Phillips
Crestwood donates $10,000 to WG Fire Dept. People.

Woodworth honored as Rotary Student of Month

Watkins Glen High School senior Matt Woodworth (left) was honored April 10 by the The Watkins-Montour Rotary Club as its WGHS Student of the Month for April. Woodworth was introduced by teacher Nils Watson, who described the honoree as "honest, dedicated," and a person who "tries to succeed at whatever he does." Woodworth, on the school wrestling, cross country and track teams, is also a member of National Honor Society and the Community Conservation Club. He plans to study mechanical engineering in college and "make a difference.".

Watkins Glen Trustees Tony Fraboni (center) and Paul Clifford listen to Gas Free Seneca's Joseph Campbell, whose group wants the Village Board to oppose the planned storage of LPG gas near Seneca Lake.
Board mulls stand against cavern plan

The Watkins Glen Village Board on April 7 told Gas Free Seneca representatives that it will consider a possible stand in opposition to the planned storage of Liquefied Petroleum Gas in salt caverns west of Seneca Lake. Gas Free Seneca has opposed the plan -- proposed by Inergy, which has since merged with Crestwood -- on the grounds that it poses a risk to Seneca Lake and to the tourism industry. The storage plan, under fire from several municipalities on or near the lake to the north, is opposed by Watkins Mayor Mark Swinnerton, who said it would have a negative impact on roads due to increased truck traffic, and "won't have a positive impact on the environment. I'm pro development, but I'm also pro environment ... It's not worth the risk." Trustees Kevin Smith and Tony Fraboni cautioned waiting until input can be received from the community, while trustee Scott Gibson said he was "on the fence." "I need more time with my board," the mayor said, "to reach a resolution."
Above: Gas Free Seneca co-founder Joseph Campbell.

School Board okays budget; vote is May 20

The Watkins Glen School Board on April 7 approved a proposed 2014-15 budget with a 2.76% increase in the tax levy. The $24-million spending plan goes to the voters on May 20. Three board seats will also be filled that day. Only one incumbent, Gloria Brubaker, is seeking re-election.
Above: Superintendent Tom Phillips squeezes past board member
Gloria Brubaker before the meeting started.
For a summary of the meeting, click here.

Glen teacher's article appears in Wash. Post

Watkins Glen Middle School teacher Travis Durfee takes a critical look at the Common Core-aligned standardized tests and what he calls "the mad dash toward accountability under a new educational paradigm where the Common Core trumps common sense." See it here.

Left: Travis Durfee

New Watkins Glen Fire Chief Judson Smith (left) and his brother, outgoing chief Dominick Smith.
Glen Fire Department has change at the top

The Watkins Glen Fire Company's annual banquet on April 5 at the fire hall saw a changing of the guard with 6-year Fire Chief Dominick Smith turning the responsibilities of the office over to his brother, Judson Smith. The job "was fun and trying at the same time," said the outgoing chief, a department member since 1991, "and it was time to turn it over to someone with fresh ideas." He will continue with the department as its Safety Officer. Judson, with the department for 15 years and an assistant chief for 10 years, says he's ready for his new role. "A lot of good things are going on here," he said. "It's a great department."

Left above: Emcee Dan Walker.

Left below: Chaplain Tony Specchio delivered the invocation and benediction.

The Learn Motor Co. in Watkins Glen -- now part of
the Maguire family of dealerships.
Learn's sale complete, ending a long era

The sale of the Learn Motor Co. in Watkins Glen to the Ithaca-based Maguire chain of vehicle dealerships was completed Friday, April 4 ending the Learn family's involvement in Watkins Glen auto sales and service stretching back to April 7, 1953. That was when Elwyn Learn opened a Dodge-Chrysler dealership, which was taken over by son Mike in 1994. Now 63, Mike says health issues contributed to his decision to sell. Maguire's will continue the Learns' tradition of selling Dodge and Chrysler vehicles, along with Jeeps and Rams. Maguire's delivered 60 vehicles Friday to the sales lot at 502 N. Franklin St., with another 30 or more expected by 8 a.m. the next morning. Manager of the dealership is Ukiah Kraus, who Learn said will have "a young sales team." Learn, who said he will still reside in the area -- "I'll be around to see people" -- thanked "all of our customers and the community for its support" over the years.

Photo in text: Mike Learn on the phone during his final day at the dealership Friday.

Douglas spreads word of CCC present, future

Corning Community College President Kate Douglas (right) made multiple stops in Schuyler County Thursday, April 3, outlining the ongoing projects and promising future of the school. She spoke at the Watkins-Montour Rotary Club, as part of a roundtable discussion at the Watkins Glen Area Chamber of Commerce office, and at an after-hours business reception jointly hosted by the Chamber and CCC at the Watkins Glen Harbor Hotel. During her Rotary talk, Dr. Douglas described CCC's ongoing or approaching projects, including renovations of the student commons, athletic facilities and the Arthur A. Houghton Jr. Library, and construction of a new turf athletic field. And she touched on the recent construction of the campus's first-ever residence hall. CCC's total enrollment (full- and part-time students) in the fall semester was 4,982, seven percent of whom came from Schuyler County.

Odessa-Montour unveils honor roll

The Odessa-Montour Junior-Senior High School releases its Honor Roll for the 4th marking period of the 2013-14 school year. Honors.

A history of the Watkins Middle School

With the Middle School set to close at the end of the current school year, Brian O'Donnell takes a look at its history. Part Two of a series. Middle.

Anglers line up alongside Catharine Creek, downriver from the Genesee Street bridge in Montour Falls.
Brrrisk opening day for trout fishermen

The opening morning of trout season April 1 was a cold one -- mid-20s with a wind chill until after the sun cleared the eastern hills and heated things up. Reports of success along Catharine Creek were mixed -- with some fishermen catching trout, many anglers frustrated, and others just pleased that the season had finally arrived.

Left: An angler works the middle of Catharine Creek.

Hazlitts, others host wine event judges

Dozens of wine judges visited Hazlitt's and five other honored wineries March 31 as reward for a long weekend of judging at the 14th annual Finger Lakes International Wine Competition at the Plaza Hotel in Rochester. Wines.

Left: Wine judges exit the bus upon arriving at Hazlitt's.

Office for the Aging's Tamre Waite with Senior Notebook host Art Smith in front of the panel display.
Freedom Trail subject of traveling display

A six-panel, 7-foot-tall exhibit featuring highlights of the Freedom Trail followed by escaping slaves north through our region in the Civil War era is on display at the Schuyler County Human Services Complex's Silver Spoon Cafe in Montour Falls. The hinged, traveling display was arranged by Office for the Aging Director Tamre Waite through the New York State Department of Parks, Recreation and Historic Preservation. The public is invited to visit the exhibit, which will be featured on an upcoming "Senior Notebook" show on WENY-TV, taping for which was done March 31 at the cafe. Waite says the display fits with the OFA philosophy because "we do a lot of educational programs. You're never too old to learn."
Above: A portion of the first of six exhibit panels.

No, No, Nanette ends
3-day run at WGHS

The Watkins Glen High School production of the musical comedy "No, No, Nanette" was presented for the third and final time Sunday afternoon, March 30 in the WGHS auditorium. Schools.

Left: Andrew Likoudis in a key role as Jimmy Smith.

Want to contact us?
You can write to: P.O. Box 365, Odessa, NY 14869
You can call: (607) 594-3594
You can email: publisher@odessafile.com

For other recent Schuyler County news, click here.

For Corning Community College news, click here.
Area schools' Honor Rolls are here.
Area historical photos can be found on History.
For full coverage of the 2013 Alice Trappler murder trial, you can click here.

For other recent Schuyler County news, click here.
Click on the ad above to reach the Eyes on Seneca website.

------------

Click here or on the ad above to reach the Schuyler County Partnership for Economic Development website

--------------------------------

Walter R. Smith, Professor Emeritus of History & Government at Corning Community College (CCC), has been selected to receive the Outstanding College Citizenship Award by the National Institute for Staff and Organizational Development. CCC.

For CCC news, click here

Click on the logo above to go to the CCC website, or click here.

CCC Phones: (607) 962-9CCC
(800) 358-7171 NY & PA

-------

The Watkins Glen Area Chamber of Commerce is sponsoring a new Wine & Tourism Page. To reach the page, click here. To reach the Chamber website, click on the logo above.

---------------

Click on the ad below to go to the League of Women Voters website.

-------

Friday, Saturday, Sunday,
Aug. 1-3, 2014,
Clute Memorial Park,
Rt. 414, Watkins Glen.
Featuring Midnight Special -- "The Classic Rock Experience"
Free Admission.
No Cover Charge.
Visit our website for details here.

----------

Dealer/collector looking to buy groups of pre-1970 paper memorabilia: cards, magazines, posters, programs etc. Call Charlie at 742-2772.

----------

-----------------

Be sure to visit

Watkins Glen
Winter Farmer's Market

November 1 to February 28
Fridays 3 to 6pm
St. James Parish Hall
on Sixth Street

Fresh produce, meats and crafts

Find us on Facebook.

--------

We also have a Business Card Page. Click here.

----------------

Read The Stoneware of Havana, N.Y. and Its Makers
by Allen F. Sweet.

A history of the manufacturing of Stoneware in that village (Montour Falls) from 1850-1888. More than 100 color photos.

Available at O'Shaughnessy Antiques in Watkins Glen and at the Schuyler County Historical Society Museum.

-----------

My Wild Ride: The Untamed Life of a Girl with No Self-esteem, an autobiography by ex-Throughbred trainer Susan Bump -- who grew up in Montour Falls -- is now available in e-book formats at major retailers including Amazon.com

------------

Click on the ad below to go to the Schuyler County Transit schedule.

-----------

The Elizabeth Amisano Ovarian Cancer Education Fund
Live Like Liz, Inc.
P.O. Box 434
Watkins Glen NY 14891
www.LiveLikeLiz.org
LiveLikeLiz@yahoo.com

---------

----------------

A novel by Steve Piacente about a military cover-up, and about the ethical boundaries of journalism. For a closer look, click here.

---------

An account of a daughter's eating disorder and her mother's seeming helplessness and desperation in the face of it -- and yet a story of hope, love and survival, and a lifeline to other parents dealing with obsessive behavior. $17.95 from ecwpress.com

-----------

A self-help guide to understanding the role of emotions, this book offers a four-step path to emotional mastery and freedom. $15.95 from Infinitypublishing.com

-------

We also have a Business Card Page. Click here.

------------------
Check out our list of readers who have contributed to keeping this site going. Sponsors.

The number of visits to this site has been steadily growing -- about 20,000 a week -- as readers in all 50 states and dozens of countries check out what's happening in Schuyler County.

Statistics are from an online tracking service, DeepMetrix Live Stats.

-------
We also have a Business Card Page. Click here.

--------

An eternal message of lights, hope and faith

The week following Susan Haeffner's passing was fraught with signs -- most of them light-based, and one in the form of a vision. Here the editor relives those days in an effort to pass along a message of hope and faith. Message.

Above: The Aurora Borealis (From the Internet--as seen in Scandinavia)

-----------
Oh, the famous faces I've seen

The editor has been thinking about fame (a commodity foreign to him personally), and about the famous people he has encountered. Some thoughts on the subject. Famous.

The Sound and the Silence: A Memoir
Some things in life can mean a great deal -- can embody hope and dreams ... and memories. The sailboat is one such thing for the author. Silence.
---------

Some sports stories and essays inside
Check out our sports related stories and essays, located at the bottom of the Sports Page.

Some special feature packages
From stories of life years ago along Steam Mill Road, to stories by the editor -- you can find them at the bottom of Features.
---------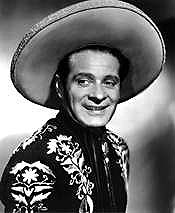 The editor's long search for some childhood icons
When he was a child, the editor let fear get the better of him while he was watching a pair of beloved TV heroes in peril. The scar from that experience lingered for decades. For a journey through what the editor's son calls "a weird obsession," click here.
Above: One of the heroes in question.
------
A cabin in the woods
The editor travels, figuratively, back in time to an old haunt, familiar faces and warm memories. Cabin.