Click on the ad above to reach a Fitzsimmons for Judge video.
--------------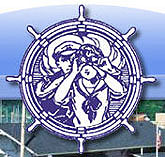 Seneca Harbor Station & Captain Bill's
To reach the website of the Seneca Harbor Station and Captain Bill's, click here.
For job openings, click here
-------------
Senka Agency

We pride ourselves on providing outstanding customer service.
We truly care about each and every client.
Give us a call or stop in and see why so many people have switched.
Monday-Friday 8:30-5:00.
After hours and weekends by appointment.
Always "Working to Serve YOU Better"
-----------
Click on the ad above to visit the Visions Credit Union web site -- you deserve a financial partner that has your best interest in mind!
------------
The Great Escape
Ice Cream Parlor
221 S. Franklin St.,
Watkins Glen
Family owned since 1982

Hours: 12 noon-8 p.m.
--Vegan Options
--Gluten-free Options
--Homemade Hard Ice Cream
--Homemade Chocolates
(607) 535-7354
Other locations in the
Finger Lakes where you can
find The Great Escape's homemade hard ice cream:
The Grist Iron, Wright's Beverages, FLX Wienery, Sunset View Creamery, Hazlitt 1852 Vineyards, FLX Fry Bird
----------
Click on the ad below to reach the Getman For Judge Facebook page.
*********
Click on the ad below
to learn more.
------------
Pavilion, Picnic Area, BBQ Pit available with reservation.
Memorial Day Service
every Memorial Day 11 a.m.
Check out this beautiful park.
Forms for engraved bricks or benches are available at
visitors center or at schuyleramericanlegion.com
Questions? Call Clayton Snow
607-742-5565
--------------------
The Odessa File's
Primary Pages
Sports
People
Features
Business
Government
Forum
Schools
PSA
Calendar
History
Obituaries
Wine & Tourism
Classifieds
Agriculture
Columns

We also have a Business Card Page. Click here.

Odessa Wine
and Spirits
We are located on Main Street in Odessa, next to the Tompkins Trust Company branch.
Send us an email to sales@odessawinesandspirits.com to let us know what you would like us to have in stock.
Free wine tasting every Friday.
-----------
SCT Computers
Apple Certified Technicians
Microsoft Certified Systems Engineers
A+ Certified Technicians
Visit us at 306 N. Franklin St., Watkins Glen, 607-535-2495
or
124 Main St., Penn Yan
(315) 694-7399
Email:
Support@SCTcomputers.com
www.SCTcomputers.com
----------------


Your authorized FedEx ship center
M-F 7:30-5:30 (Cut off time 3 pm)
Sat. 10-2 (no pickups)
306 N. Franklin Street
Watkins Glen NY 14891
607-846-7377

Dealer/collector looking to buy groups of pre-1970 paper memorabilia: cards, magazines, posters, programs etc. Call Charlie Haeffner at 742-2772.

Click on the ad below to go to the United Way of Schuyler County website.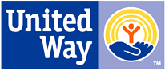 ---------------
For your convenience, we have installed the link below to make donations to this website easier. Now you can utilize your PayPal account or your credit card.

--------------
We also have a Business Card Page. Click here.
-------------
We also have a Business Card Page. Click here.
----------------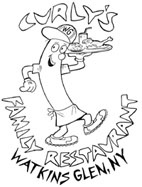 Curly's Restaurant is a page sponsor -- of our People Page. People.
Other page sponsors:
Business -- Sidle Insurance
Sports -- Cayuga Medical Ctr.
Features -- Cabins to Castles Real Estate
Government -- Specchio Ford
Schools -- Watkins Sporting Goods
Calendar -- Hi-Lites
Forum -- Warren Real Estate
------------------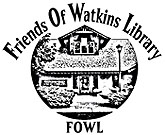 To reach the FOWL website, click on the logo above.
-----------
To go to Jim Guild's Famous Brands website, click on the drawing above or here.
-----------------
Our Primary Pages
Sports
People
Features
Business
Government
Forum
Schools
PSA
Calendar
History
Obituaries
Wine & Tourism
Classifieds
Columns
-----------
The IBEW Local 241 is a sponsor of this website
We also have a Business Card Page. Click here.
---------
Click below to go to the
Rotary Club website.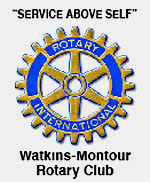 ----------

To reach the website of the Five Rivers Council, Boys Scouts of America, click here or on the logo above.
--------
To reach the Watkins Glen School District website, click here.
--------------
Check this out:
-------------
Contact this website at:
publisher@odessafile.com
----------------
4 Novels by the editor
Island Nights
Excerpt here.
The Islander
The entire novel:
Cabins in the Mist
Excerpt here
The Maiden of Mackinac
Excerpts Maiden
---------------


Click on ad below to reach Cayuga Health's website.

A column by State Senator Tom O'Mara

New York State Senator Tom O'Mara provides us with a weekly column from Albany. This week: "Step outside and grow the economy." Column.

Left: State Sen. Tom O'Mara

Athletes of the Week
This week we honor a soccer player and a football player as The Odessa File Athletes of the Week. Sports.

Saturday Scores

Girls Soccer:
IAC Small School championship game
Groton 4, Odessa-Montour 0

Football
Seneca Indians 60,
Port Byron/Union Springs 0

Cross Country
Watkins Glen 2nd overall, 1st among small schools at Marathon Invitational


Stories on Sports


Photo: WGHS Homecoming Queen Madelyn Suddaby.


Talk Soup has its place ...

The editor discusses his experience with long-form interviews -- both the frustrating and rewarding. Column

------

Anyone caring to advertise may contact the publisher, Charlie Haeffner, at publisher@odessafile.com for information.

Public hearing set on Schuyler County budget

A public hearing on the proposed 2020 Schuyler County budget will be held at 6:30 p.m. Tuesday, Nov. 12 in Room 120 of the Human Services Complex, Montour Falls, followed by a regular meeting of the Legislature. The tentative budget approved by the Legislature calls for a tax levy increase of $207,278, or 1.86 percent -- well within the allowable state cap. There is also a decrease in the tax rate of 3.07%, down to $7.18 from the current $7.41 per $1,000 of assessed value. County Administrator Tim O'Hearn says this marks the 8th straight year in which the tax rate has been reduced -- a total of 14% during that time.

Photo: County Administrator Tim O'Hearn (File photo)

On the Government Page
--The League of Women voters applauds the Early Voting Law.
--Watkins Glen's water test results contradict an August blog.

'Meet the Candidates' Night set for Oct. 24

Schuyler County candidates in contested elections will take part Thursday, Oct. 24 in a "Meet the Candidates" forum in the Watkins Glen Elementary School auditorium. The 6:30 p.m. gathering is being sponsored by the Watkins Review & Express, which said candidates for Schuyler County Judge and for Schuyler County Legislature Districts 7 and 8 have been invited "to give timed presentations and answer questions from the audience. Also invited to speak and answer questions are candidates for contested offices in the towns of Catharine, Cayuga, Dix, Orange and Tyrone."

Contested races set in Nov. 5 Schuyler voting

Various contested races are on the ballot in the Nov. 5 election in Schuyler County. For a list of those races, and information on Early Voting, see Government.

A selection of photos from Liz Fraboni

Watkins Glen photographer Liz Fraboni, whose work has graced these pages in the past, dusts off her camera and provides us with a new selection of scenes and closeup images from her village and the surrounding area. Photos.


Click on the ad below to reach the Saks For Judge website.

We honor...The Essentials of Schuyler County

A dozen women and a dozen men populate this committee-selected group of outstanding Schuyler County residents or natives who have impacted life here or elsewhere. None is in the Schuyler County Hall of Fame, but perhaps will be. Essentials.

An e-mail issue
One of my e-mails has developed a stubborn streak: most items don't seem to be coming through on it. Use this one, which I'm incorporating in the links at the bottom of each page:

Don't use Google to access this site
A few people have complained that they cannot access The Odessa File. If you know any of these people, tell them the problem is with Google, and that simply clicking on the Google link to this website often doesn't work. The screen comes up blank. Instead, have them type in odessafile.com (nothing more and nothing less) in the address line and hit refresh. That should solve the problem.
So ... avoid Google, at least for now.




Dealer/collector looking to buy groups of pre-1970 paper memorabilia: cards, magazines, posters, programs etc. Call Charlie at (607) 742-2772.

And inside

--The Village of Burdett's bicentennial celebration continues in October with the launch of a five-part series of talks about people, places and things from its history. People.

The local history of hops, barley and brewing will be explored on Oct. 17, part of the Harvesting Schuyler's Heritage series. Features.

For Part 1 of "Schuyler County and Me," reprised, Click here.
For Part 2, click here.
For Part 3, click here .
For Part 4, click here.
For Part 5, click here.

******
The Editor's Columns

--Obituaries--
Death Notices on the Obituary Page.

Shirley Ann Wich, 93, formerly of the Town of Montour.
Robert Cooper Jr., 77, of Trumansburg.
Marilynn A. VanNordstrand, 97, of Odessa.
Lincoln B. Wager, 89, of Watkins Glen.
Thomas "Michael" Brown, 63, of Montour Falls.
Helen Templar, 96, of Watkins Glen.
Dora L. Sheldon, 75, of Spencer.
Dale E. Jaynes, 72, of Burdett.
Alice Evelyn McLaughlin, 79, of Horseheads.
Bruce E. Covert, 80, of Watkins Glen.
Dolores L. Dutton, 90, of Beaver Dams.
Margery A. Westlake Clauson, 91, of Cayutaville.
Esther Louise Starkweather, 93, of Montour Falls.
Richard H. Adams, 84, of Hector.
Terrance A. Seals, 57, of Horseheads.
(For earlier Vedder & Scott obituaries, click here.)


Editor's Note
Debbie Stayer Kelly of Burdett -- a lifelong Schuyler resident, a single parent of two sons and a highly praised Cornell employee -- has Stage 4 cancer as well as a rare genetic mutation called Lynch Syndrome. She is facing a large financial burden as her battle continues.
Her Cornell colleagues have created a GoFundMe page for her that you can find right here. An update can be found by clicking on the Updates button on that site. I hope we all can help out.



Phoning The Odessa File?
You can reach us at (607) 742-2772
or reach us by email at chaef@aol.com

Watkins swimmers top Waverly as IACs near

The WGHS girls swim team defeats Waverly. Next,they will host the IAC Championships on Oct. 26. Sports.

Photo: Watkins Glen's Aislinn Klemann in the 50 Free.

A young diner awaits her plate of spaghetti at the Moose Lodge.
United Way kicks off its campaign with dinner

The United Way of Schuyler County's annual "Kick-Off" spaghetti dinner drew its usual large crowd -- and plenty of to-go orders -- Monday evening at the Montour Moose Lodge. The dinner raises funds for the $123,000 United Way drive that helps 22 local agencies. This year's campaign leaders are Rick Evans and Lydia Wickham.

Photo: Jessica Saks, candidate for Schuyler County Judge, poses with well-wisher Bill Haeffner at the dinner.
Left: Schuyler United Way campaign co-leader Rick Evans.
Right: United Way Executive Director Peggy Scott.

Rotary honors Lewis as Student of the Month

Odessa-Montour High School senior Derrick Lewis (right) was honored on Oct. 10 by the Watkins-Montour Rotary Club as its O-M Student of the Month for October. The honoree, introduced by teacher Danielle Rumsey, is a three-sport athlete (football, basketball and baseball), a High Honor student near the top of his class academically, a member of National Honor Society and Student Council, and a volunteer youth coach. He plans to attend college (he is looking at the Rochester Institute of Technology, the University of Rochester and Clarkson University), where he hopes to play baseball and will study Mechanical Engineering.

Howard Cabezas starts engineering business

Schuyler County resident Howard Cabezas has opened a new firm, Cabezas Engineering, PLLC, specializing in mechanical, plumbing and electrical engineering services. Business.


Photo: Howard Cabezas (Photo provided)

Watson will retire from Schuyler Hospital
in Feb.; Gould is appointed the next President

Jim Watson, President and Chief Executive Officer of Schuyler Hospital, has announced his plan to retire in February 2020. Rebecca Gould, Chief Financial Officer, has been appointed the next President by the Cayuga Health System Board of Directors. As part of the transition plan, Gould will step into the role of Chief Operating Officer on Oct. 14 and will assume the role of President in February. Watson was hired as President and CEO in Feburary 2016, after serving decades in hospital leadership roles elsewhere in the state.

"Working for Schuyler Hospital has been a great way to finish out my healthcare career," said Watson. "The support from the community is second-to-none here." Gould has worked at Schuyler Hospital since 2000, starting as a Medical Billing Representive and working her way up to CFO and Executive Director of Finance. She has a master's degree in Business Administration and an Advanced Certificate in Project Management from SUNY Empire State College.

Photo: Jim Watson and Rebecca Gould (Photos provided)

A legal column from Ziff Law's Jim Reed

Attorney James B. Reed of the Ziff Law Firm in Elmira offers this regular column, tackling issues that you might encounter in your daily lives. This time: "The Catharine Valley Trail is a jewel of the FLX." Column.




Left: Attorney Jim Reed

Click the ad below to reach the Hazlitt 1852 website.
Click here to reach the Hazlitt 1852 Facebook page.

Want to phone The Odessa File?
You can reach us at (607) 742-2772


This week's deals at Famous Brands

We are carrying the weekly ad showcasing the latest deals available at Jim Guild's Famous Brands store on Franklin Street in downtown Watkins Glen. For a look, click here.
To reach the Famous Brands website, click here
or on the drawing above.



Left: A young girl at the festival was dressed stylishly.
Right: Various stands promoted Main Street businesses.
Beautiful weather for Falls Harvest Festival

The annual Falls Harvest Festival was greeted by sunny skies and moderate temperatures on Oct. 5 -- a great day to tour the vendors, food stands, book sale and information tents along Main Street in Montour Falls. Live entertainment was provided throughout the day, which concluded with fireworks in the evening.

Photo: Nate the Great from Ithaca delighted kids and adults with songs and juggling, including with fire.
More photos on Features Page.

The new village logo, left, and how it appears on a streetlight disk that was included on the plaque presented to the logo designer, Robert Kurcoba. There will be one disk on each of 167 streetlights installed soon in the village.
Glen Board presents plaque to logo designer

The Watkins Glen Village Board on Oct. 1 presented Robert Kurcoba with a plaque thanking him for creating the village's new logo. "It all started back in the spring when we were first ordering our streetlights," said Mayor Luke Leszyk. "The company making the lights, Spring City, advised that there was a 5-inch disk on each light that could have our village seal on it. The village never really had an official seal, so the idea of crossed checked flags or something similar was thrown around. Then we came up with the idea of having a logo contest. We advertised this contest and even sent requests to the school's art department. We received about 15 or so ideas. One logo stood way out from the rest. This was the creation of our very own resident, Robert Kurcoba. The logo incorporates the race track, wine, waterfalls and our iconic Seneca Lake pier. This village seal will not only be on our street lights but is being used for our stationery, and eventually our village vehicles will carry this as well." Kurcoba's plaque reads: "Robert Kurcoba, 2019, Watkins Glen thanks you for creating the logo that will be the face of the village for many years."

Photo: Watkins Glen Mayor Luke Leszyk, left, presents a plaque to Robert Kurcoba. (Photo provided)

Available on Kindle:
The Maiden of Mackinac

This story -- which spans 700 years and ranges from our region to Northern Michigan -- tells of a quest for the truth behind a legend ... the legend of a Native American maiden reputed to be centuries old. It was written by Charlie Haeffner, and is available now on Kindle at Amazon.com. To see the ad, click here.

Left: Cover art by Jon Haeffner


Rotary honors Brubaker as Student of Month

Watkins Glen High School senior Scott Brubaker was honored Oct. 3 by the Watkins-Montour Rotary Club as its WGHS Student of the Month for October. Brubaker, nominated by four teachers at the school, was introduced by one of them, his uncle Sam Brubaker, who read comments from the other three. Those included observations that the honoree is "always prepared," "responsible and reliable," and both kind and respectful. He is president of National Honor Society, a member of Varsity Club, Ski Club, Student Council and the varsity swim team, and presents morning announcements. He is also a singer (heading to the NYSSMA Area All States in November) and actor (in school and Dream Barn productions). He plans to attend college (possibly Oswego) to study Broadcasting and Communications, with an eye toward a career as a news anchor.

Lewis seeks Catharine Town Supervisor post

Richard (Rick) Lewis has announced he is running for the position of Town of Catharine Supervisor in the Nov. 5 election. Lewis, Commander of the Odessa American Legion, has served twice as Town Justice. He is a West Point graduate with 20 years experience as an Officer in the U.S. Army. Government.

Photo at right: Rick Lewis (Provided)

Senator Chuck Schumer holds two 8.4-ounce cans, which are part of his drive to update wine container regulations.
Schumer visits Lakewood in drive to overturn 'arcane' rules regarding wine-can production

Charles E. Schumer, the senior U.S. Senator from New York and the Senate Minority Leader since 2017, stopped by Lakewood Vineyards October 1st to assure his support as he tries to overturn what he termed "arcane" rules limiting wineries like Lakewood from maximizing wine sales through the use of 12-ounce cans and through the individual sale of popular 8.4-ounce cans. This was Schumer's 21st annual visit to Schuyler County. He said he has visited every county in the state each year since being elected to the Senate in 1998. Business.

Photo: U.S. Senator Chuck Schumer at Lakewood Vineyards.

United Way receives donation from Cargill

The United Way of Schuyler County recently received $3007.51 from Cargill. The money was raised through an internal auction held at the Watkins Glen plant. Shown at right: Cargill employees Keith Klug, left, and Diana Warn turn the money over to United Way of Schuyler County President John Franzese. Any donations to United Way may be sent to PO Box 270, Watkins Glen, NY 14891.

A column from the mayor of Watkins Glen

Watkins Glen Mayor Luke Leszyk presents the first in a planned series of periodic columns about the many things happening in Watkins Glen. Column.




Photo at right: Watkins Glen Mayor
Luke Leszyk


A column by Odessa Mayor Gerry Messmer

The mayor provides us with his fifth in a series of columns on what is happening in Odessa. This time: "Summer is here, and Odessa is bustling." Column.


Photo: Odessa Mayor Gerry Messmer

Monthly column from Cooperative Extension

Cornell Cooperative Extension of Schuyler County is providing a monthly column here on its ongoing educational activities and offerings. The tenth column -- "Free Summer REACH program offered at OMCS" -- is by O-M REACH Program Coordinator Melinda Brewster (left). Column.



For other recent Schuyler
County news, click here.


Visit Jerlando's Ristorante & Pizzeria

Three locations: in Watkins Glen, Horseheads and Montour Falls

Click here or on the photo at left to go to the Jerlando's website. There you will find information about all three locations, plus menus.

Left: The front of the recently renovated Jerlando's at Franklin and 4th Streets, Watkins Glen


To reach the Harbor Hotel website, click on the photo below
Watkins Glen Harbor Hotel
16 N. Franklin St.
Watkins Glen, NY 14891-1221
(607) 535-6116



For other recent Schuyler
County news, click here.

Looking to advertise on The Odessa File?

We are always looking for advertisers to help promote their businesses and, by extension, our region. For a list of Odessa File Ad rates, click here.

Anyone wishing to contribute to The Odessa File -- which is dependent on advertising and donations -- may do so through a Paypal link in the left column of this page or by sending a check to The Odessa File, P.O. Box 365, Odessa, NY 14869.

Reed: Collapse was caused by pneumonia

Congressman Tom Reed says his collapse Sept 19 was caused by "a previously undiagnosed case of pneumonia" and that "I will return to work on (the following) Monday." Reed was treated at George Washington University Hospital after collapsing and falling in the Cannon House Office Building in Washington, D.C. while awaiting an interview on the Fox Business Channel shortly after 1:30 p.m. Reed, who represents New York's 23rd Congressional District, had a health scare in 2009, just before joining the House of Representatives, when a pulmonary embolism put him in the hospital. He soon changed his lifestyle, opting for gastric bypass surgery that significantly reduced his weight in 2013.

Photo: Reed on a gurney Thursday (Photo by CQ Roll Call)

Firefighters extinguish blaze at village house

A residential fire with a person trapped inside ended well on Sept. 19 in Watkins Glen with "the subject rescued without incident," according to a Facebook post on the Watkins Glen Fire Department's Facebook page. The South Monroe Street fire -- at "a multiple dwelling" -- featured flames "from windows on the second floor," but was quickly extinguished. Fire units from Montour Falls, Burdett, Odessa and Beaver Dams assisted. The Schuyler Sheriff's Office, State Police and Village Police were also on hand.

United Way campaign co-chair Rick Evans (left, who is serving with his wife Lydia Wickham) and Marie Bailey Award winner Mike Donnelly (right) were on hand at the luncheon.
United Way holds annual luncheon at Moose

The United Way of Schuyler County's annual luncheon -- where it meets with representatives of the 22 agencies it serves -- was held Wednesday, Sept. 18 at the Montour Moose Lodge. The annual Marie Bailey Award -- presented to an individual or group that strongly supports United Way efforts -- was presented to Mike Donnelly, until recently the head of the Moose Lodge. As it has for many years, the campaign Kickoff Dinner will be held at the Moose Lodge, this time on Monday, Oct. 14 beginning at 5 p.m. The fund-raising goal this year is $123,000.

The Odessa Fire Department's new Rescue Pumper after its arrival Tuesday. It is replacing a 30-year-old vehicle.
Odessa's Fire Dept. receives its new truck

The Odessa Fire Department's new Rescue Pumper, HE-23, was delivered Sept. 17 -- a $756,000 vehicle ordered last year after gaining approval in a village referendum. The truck -- 33 feet long, 11 feet high and capable of carrying 1,000 gallons of water -- was driven from Syracuse by Jeff Fortino of CNY Emergency Vehicles, dealer for Ferrara Fire Apparatus, which built the vehicle in its Holden, Louisiana plant. A total of $200,000 of the price was covered by fire department reserve funds; the rest was bonded at "no fire tax increase to the community," said Fire Chief Mike Tomassi. The truck will be activated in a week or two, at which time its predecessor -- the old HE-23, which dates back to 1989 -- will be removed from Odessa service and sent to Millport, which has bought it.

Photo: The windshield and grill on the new Rescue Pumper.

Morse sets CCC soccer mark with 7-goal game

Watkins Glen High School graduate Hannah Morse, a freshman soccer player at Corning Community College, set a school single-game goal-scoring record Sept. 15 when she put seven shots in the net as her team defeated Jefferson Community College 7-1 in Watertown. She now has 13 goals in six games. CCC is 3-3.

Photo: Hannah Morse

Eslinger seeking Town of Dix Justice post

Democrat Brian T. Eslinger has announced he is running for the position of Town of Dix Justice in the Nov. 5 election. Eslinger, a member of the Watkins Glen Planning Board, narrowly lost when he ran for the Schuyler County Legislature last year. He lives in Watkins Glen. Government.

Photo at right: Brian T. Eslinger (Provided)

Rotary honors Garrison as Student of Month

Odessa-Montour High School senior Tassia Garrison was honored Sept. 12 by the Watkins-Montour Rotary Club as its O-M Student of the Month for September. Garrison was introduced by teacher Holly Campbell, who said the honoree -- who recenlty returned from a year in the Netherlands as a Rotary Exchange student -- is "a great role model" with "a zest for learning new things." Garrison, a member of Student Council and National Honor Society and president of her class, and who plays basketball -- plans to study biology in college with an eye toward becoming a dentist. She is considering attending SUNY Buffalo, Fordham or Boston University.

Photo: Tassia Garrison at the Rotary Club's luncheon.

Hayden receives nomination from SAM party

Schuyler County Judge candidate Matt Hayden -- already running with nominations from the Democratic, Schuyler First and Working Families parties, has received the nomination of the Serve America Movement party. According to a press release from the Hayden campaign, "The SAM party takes a centrist approach" and "believes in supporting honest, character-based candidates who demonstrate that they are the best candidate for the job." It also opposes "extremist candidates who seek to win upon engaging in underhanded or unethical campaigning."

Photo: Matt Hayden (Photo provided)

Vintage and sports cars paraded up Franklin Street at the festival.
Annual Grand Prix Festival held in Watkins

The village of Watkins Glen was alive with cars, motorcycles, vendors and spectators Sept. 6 at the 26th annual Grand Prix Festival. For story and photos, see Features.

Watkins Glen High School grad Hannah Morse, a CCC freshman, sends a shot toward the Erie net.
CCC soccer team has 4 players from Schuyler

Four of the Corning Community College women's varsity soccer team's players are graduates of Schuyler County schools -- two each from Watkins Glen and Odessa-Montour. They all started Sept. 7 in a game against Erie Community College. Sports.

WGHS senior Isaac McIlroy at the Rotary luncheon.
Rotary honors McIlroy as Student of Month

Watkins Glen High School senior Isaac McIlroy was honored Sept. 5th by the Watkins-Montour Rotary Club as its Student of the Month for September. McIlroy was introduced by WGHS coach Ralph Diliberto, who said the honoree is someone who "academically and athletically always goes above and beyond," is "a model citizen" and "has a bright future." McIlroy, who competes in soccer, basketball and baseball, said he hopes to play basketball in college, where he will study psychology and criminal justice with an eye toward applying to the FBI Academy in Quantico, Va., for a career as a Special Agent.

High-speed police chase ends in man's arrest

A high-speed police chase that started in Montour Falls Sept. 4th and ended in Monterey resulted in the arrest of a Beaver Dams man, Nicholas S. Ingersoll, 24, on multiple charges. Ingersoll, arraigned in Montour Falls Village Court and remanded to jail in lieu of bail, faces counts that include Unlawfully Fleeing a police officer in a motor vehicle, Reckless Endangerment, Criminal Mischief, Aggravated Unlicensed Operation, Reckless Driving, and Unlawful Manufacture of Methamphetamine. People.

Glen water story prompts mayoral response

An environmental story regarding water quality in Watkins Glen and Montour Falls prompts an assurance and firm response from Watkins Mayor Luke Leszyk at the beginning of the Sept. 3rd Village Board meeting. Government.

Photo: Watkins Glen Mayor Luke Leszyk at Tuesday's meeting.

Coffey's squad places 3rd, qualifies for Tokyo

A United States Women's Eight rowing team including former Watkins Glen resident Olivia Coffey, 30, placed third Sept. 1 at the World Rowing Championships in Linz, Austria. The U.S. -- which won the event last year -- qualified for the 2020 Tokyo Olympics along with squads from four other countries in the race. New Zealand won the finale in 5:56.91, with Australia second at 5:59.63 and the U.S. third in 6:01.93. This marked the eighth World Championships competition for Coffey, dating back to an under-23 event in 2009. She has earned four career gold medals. She was a student-athlete at Watkins Glen schools through 9th grade before attending Philips Academy and ultimately Harvard University. She earned her MBA degree from Cambridge University last year, helping that school's team to victory in The Boat Race over rival Oxford. Her parents Calvin and Maggie live in the Watkins Glen area, with her mother currently seeking a seat on the Schuyler County Legislature.

Photo: Olivia Coffey (File photo)

O-M grad Zimmer nets Fulbright award for Iceland research, study

Odessa-Montour 2009 graduate Adam Netzer Zimmer (left) receives a Fulbright-National Science Foundation Arctic Research Grant for year-long study as part of his Ph.D. program. People.

Finger Lakes named Best Wine Region in poll

The Finger Lakes has -- for the second straight year -- been named America's "Best Wine Region" in a USA Today 10 Best online competition. The region, which has 140 wineries, four wine trails and 9,300 acres of vineyards, beat four finalists from California and one each from Michigan (the runnerup Leelanau Peninsula), Arizona, Washington, Virginia and Texas. "This recognition speaks to the dedication of the owners, tasting room teams, winemakers and vineyard managers," said Carmela Barbagallo, executive director of the Finger Lakes Wine Alliance.

Community leader, coach Bob Lee dies at 74

Robert H. Lee, former Watkins Glen policeman, former village mayor, former high school football coach at both Watkins Glen and Odessa, former coach of the semipro Southern Tier Warriors football team, and a retired longtime Recreation Therapist at the Willard and Elmira Psychiatric Centers, died Aug. 26 at his Watkins Glen home at the age of 74. He had been in declining health. Calling hours are Thursday, with a funeral service on Friday. Obituaries.

Board rejects an athletic Field name change

The Watkins Glen School Board on Aug. 26 rejected a request that the school's Alumni Field be renamed in honor of former Coach Bob Lee, who died that morning at the age of 74. The request came from football player Dominick Fazzary, who read a message to the board from his father, football assistant coach Jeff Fazzary. Board President Gloria Brubaker said a name change is against "school practice," adding that the rejection "doesn't diminish our respect." Schools.

Photo: Dominick Fazzary at the Board meeting.

A Cruise In For Christ car show was held on Odessa Wesleyan Church property at the west end of the village.
Autos take center stage at church Cruise In

Dozens of classic automobiles were featured Aug. 24 at a Cruise In For Christ car show sponsored by the Odessa Wesleyan Church on church property at the west end of Odessa. The event featured a chicken barbecue, other foods, vendors, state police and Odessa Fire Dept. demonstrations, Moe Knows Ice Cream, and a K-9 display by officers of the New York Environmental Conservation Police.

Photo: Conservation Police Officer B.N. Armstrong with his dog.

Assemblyman Phil Palmesano, left, and Congressman Tom Reed share a laugh at the Aug. 22 luncheon meeting.
Reed, Palmesano featured at Glen lunch

Congressman Tom Reed and Assemblyman Phil Palmesano were the guest speakers Aug. 22 at a joint meeting of the Watkins-Montour Rotary Club and League of Women Voters at the Watkins Elk Lodge. Both men reported to a packed dining hall about ongoing trends and concerns in the state and U.S.
Photos: Congressman Tom Reed, left, and Assemblyman Phil Palmesano (inset) at Thursday's luncheon.
Present at the Aug. 22 Rotary Club /League luncheon were the club's new Rotary exchange students: Nozomi Miyoshi of Japan, left, who will attend Odessa-Montour High School, and Kajsa Rolfes of Sweden, who will attend Watkins Glen High School.

Odessa librarian honored for her long service

Gayle Greuber, who has served the Dutton S. Peterson Library in Odessa for 30 years, including more than 25 as its librarian, was honored Aug. 22 at a picnic behind the library that also featured a presentation by Tanglewood Nature Center (see photo below). Greuber was presented a plaque from Odessa Deputy Mayor Tom Letteer proclaiming it Gayle Greuber Day in Odessa, while Library Board president Bonnie Schweizer surprised Greuber by announcing the honoree has won a Southern Tier Library System Sustainable Practices Award, to be presented in October. "Not many people can say they've enjoyed coming to work every day," said Greuber, who has no plans to retire.

Photo: Librarian Gayle Greuber receives a proclamation from Odessa Deputy Mayor Tom Letteer.
Kids got a chance to see a number of Tanglewood Nature Center creatures on Aug. 22 -- a feature presentation at a free Summer Picnic behind the Dutton S. Peterson Library in Odessa. In the photo, Tanglewood's Ian McLaughlin holds a Bearded Dragon.

Village trustee Lou Perazzini makes a point during the meeting.
Watkins Village Board approves one-year moratorium on short-term rental applications

The Watkins Glen Village Board on Aug. 20 unanimously appoved a Local Law that provides a one-year moratorium on applications for short-term rentals in the village. The move came after a public hearing and upon the request of the Planning Board, which had handled dozens of applications under a plan adopted by the village to regulate the growing trend.

The moratorium will take effect after the Local Law is approved by the state, which officials said should take about 30 days. Any applications filed before that time will be processed, the board said.

Mayor Luke Leszyk said the move gives the village time to "get a handle" on the process "and do some density studies" that might limit the number of such rentals in a particular block or area. One area, it was noted -- on South Madison and South Monroe Streets between 6th and 8th Streets -- now has nine such rentals advertised to accommodate 78 people. One resident hoped the density studies might lead to reestablishment of a residential character in that neighborhood.

Photo: Watkins Mayor Luke Leszyk at Aug. 20 meeting.
Wastewater treatment plant project proceeding. Project.

Addy Coolican wins talent competition at Fair

Watkins Glen resident Addison "Addy" Coolican, a student in the Watkins Glen School District, won first place among performers 12 years and under at a talent show Aug. 17 at the Steuben County Fair in Bath. She won for her performance of the song "Don't Rain on My Parade." The contest was held on the stage in front of the fairgrounds grandstand. Addy is known locally for her rendition of the National Anthem at occasional home basketball games at WGHS.

Photo: Addy Coolican with her trophy. (Photo provided by her grandfather, Mike Coolican)

Kids' Jungle Book concludes its run at WGHS

A kids' presentation of Disney's Jungle Book ended its two-night run Aug. 17 on the stage of the Watkins Glen High School Auditorium. The play for 6-12 year olds boasted a cast of more than 30 kids, directed by Kim Laursen and Kelsey Johnson as a project of the Lake Country Players and the 21st Century REACH program. People.

Photo: A quartet of thespians on stage in Disney's Jungle Book. The lead of Mowgli was performed by Arloween Loucks-Scuteri, second from right.

Signs advertising the Watkinstock concert at Lafayette Park and subsequent Beach Party at Landon's were on display at the Lafayette bandstand.
Local concerts fill the absence of Woodstock

Two "stock" musical gatherings -- Watkinstock at Watkins Glen's Lafayette Park and Moosestock at the Montour Moose Lodge -- were held Aug. 17 ... a day that would have fallen in the middle of Woodstock 50, had it been held as originally proposed at Watkins Glen International.

Moosestock was a fund-raiser, with a portion of the $15-per-ticket proceeds to be donated to the Schuyler County Ambulance. Bands included Rukus, Doc Possum and Hot Dogs & Gin.

Watkinstock also raised funds -- through donations to the Sheriff's Camp Iroquois on Keuka Lake, which provides an outdoor summer experience to underprivileged kids from around the state. Performers included The Flunk School, country singer Rylee Lum, Patrick Cole and Seneca Jam.

Town of Montour mulls Chinese lantern fest

The Montour Town Board listens to proposal for a large, possibly long-term festival on Havana Glen Park grounds starting in 2020. Government.

Photo: Festival video scene.

United Way Campaign Leaders Rick Evans and Lydia Wickham. (Photo provided)
United Way taps two as Campaign Leaders

Rick Evans and Lydia Wickham have been named Campaign Leaders of this year's United Way of Schuyler County campaign to raise $123,000 to help 22 local agencies. Evans is a longtime Boy Scout leader and a winemaker for Castel Grisch Winery. Wickham is Director of Human Resources for Cayuga Addiction Recovery who volunteers for Boy Scout Troop 2674 in Watkins Glen and is a member of the Hector-area Lions Club. Said United Way of Schuyler County Executive Director Peggy Scott: "Deepest thanks go to Lydia and Rick. Our all-volunteer board of directors of United Way works hard every year for an outstanding campaign."

Judge rejects Mack request for shorter term

Acting Schuyler County Judge Gerald A. Keene on Aug. 13 rejected a motion for a reduced sentence filed by Chad C. Mack -- who pleaded guilty in June 2004 to 2nd Degree Murder and 1st Degree Robbery in the August 2002 shooting death of Theresa Ford at her home in the Town of Orange. Mack, sentenced to 25 years to life, was seeking a lesser sentence that would allow him to appear before the Parole Board immediately. District Attorney Joseph Fazzary opposed the motion, and Keene concurred with the DA, saying the original sentence was not harsh or excessive, and was justified.

Italian-American Festival ends its 3-day run

The 39th annual Schuyler County Italian-American Festival concluded Aug. 11 with several events, including a cornhole tournament, a motorcycle show and live music. Features.

Photo: The ferris wheel is always popular.

Legislators David Reed, left, and Michael Lausell chat before the start of Monday evening's meeting.
Brief legislature meeting yields updates

The Schuyler County Legislature's monthly meeting on Aug. 12 was short -- 17 minutes -- and saw approval of just 18 resolutions, none of them major. But there was some information imparted:

--Chairman Dennis Fagan said Sales Tax revenue as of July was up $266,000 from the same point last year. Increases in the sales tax, he noted, "help us control property taxes." As for the rest of the year: "We'll keep our fingers crossed."

--County Administrator Tim O'Hearn said work has begun on the 2020 county budget, and that "it will be within the tax cap" and "we will be lowering the tax rate."

--O'Hearn said the planned 50-megawatt solar project in the Town of Dix -- called the Watkins Glen Solar Energy Center -- is "now moving forward" with the pending appointment by state Legislature leaders of two town residents (of eight nominated) as ad hoc members of a seven-person regulatory Siting Board. The project will "take two years" to complete, he said.

Photo: Legislature Chairman Dennis Fagan at the meeting.

BBQ benefits WGHS girls varsity swim team

The Watkins Glen High School girls varsity swim team held a chicken barbecue Aug. 11 at the Montour Moose Lodge to raise funds for the swim program. Members of the team (left) -- one dressed as a chicken -- waved signs and urged motorists to turn into the lodge, where business was brisk as volunteers put together dinners in the kitchen, the centerpiece of each dinner being tasty chicken barbecued outside.

Cherry outlines energy savings programs, cautions on 'escalators' in solar group plans

Phil Cherry, executive director of the Cornell Cooperative Extension (CCE) of Schuyler County, outlined various energy savings and efficiency programs available to individuals and small businesses on Aug. 8 as guest speaker at the weekly luncheon of the Watkins-Montour Rotary Club at the Elks Lodge in Watkins Glen. Cherry -- supportive of the savings available in solar panels installed by individuals at their homes -- cautioned anyone interested in group purchasing, noting that some of the opportunities available "aren't great opportunities. Read the fine print," looking in particular for "escalators" that boost the cost after a first year of savings. "My advice is to be very wary," he said, noting that the CCE website carries information on solar programs and on those other energy savings programs.

Photo: Phil Cherry addresses Rotarians.



O-M School Board President Rob Halpin, left, and Superintendent Chris Wood at Aug. 7 meeting.
Principals McCarty, Francischelli given tenure

The Odessa-Montour School Board on August 7 granted tenure to high school Principal Almon (Skip) McCarty Jr. and Hanlon Elementary School Principal Robert Francischelli. Superintendent Chris Wood outlined the achievements of the two men during their four years at the helm of the two schools, and then the board voted unanimously in their favor. Franciscelli was present, while McCarty, Wood explained, was at another meeting "representing the district." Tenure provides greater job security for its recipients. The board also:

--Heard Wood report that the most recent state audit of the district was a good one, with minor improvements needed in the area of transportaton. "I'll gladly take it," he said of the audit.
--Heard an update from Wood on the $16.9 milliion Capital Project now in the planning stage. Wood said he hopes for state approval of the project within a year and construction in the fall of 2020. The project involves renovation of the Jack Davis gym and of science, art and technology rooms; installation of new water stations; a new public address system; some window replacements; technology upgrades, and other improvements deemed necessary.
--Approved a 2019-2020 tax levy of $5,099,617.

Photos: Hanlon principal Robert Francischelli and new School Board member Alyssa Wixson at Wednesday's meeting.

Watkins Glen Village Board moves toward
12-month moratorium on short-term rentals

The Watkins Glen Village Board on Aug. 6 discussed a Planning Board request for a moratorium on short-term rental units in the village pending a density study. A public hearing, the board indicated, will be held at its next meeting preceding passage of a Local Law that would take effect once filed with the state. The moratorium -- in the face of an onslaught of short-term rentals -- would be for an expected 12 months. Applications filed before the law takes effect would be processed. The board also:

--Approved membership in the Greater Tompkins Health Insurance Consortium, which Mayor Luke Leszyk said would save the village $60,000, down from $300,000.
--Approved a bid of $133,828 from Panko Electric and Maintenance for erection of the new light poles and lights on Franklin Street. Poles are expected to be shipped starting Aug. 19.
--Approved the hiring of Barbara Peterson to fill the newly created position of Deputy Clerk Treasurer.
--Approved payment of $195,000 of grant funds for the Padua Ridge property, site of a planned new water tower. The cost includes improvements such as clearing of the land, road construction, tank-base construction and culvert work.

Photos in text: Mayor Luke Leszyk (top) and trustee Tony Fraboni at Tuesday's meeting.

Looking to advertise on The Odessa File?

We are always looking for advertisers to help promote their businesses and, by extension, our region. For a list of Odessa File Ad rates, click here.

Anyone wishing to contribute to The Odessa File -- which is dependent on advertising and donations -- may do so through a Paypal link in the left column of this page or by sending a check to The Odessa File, P.O. Box 365, Odessa, NY 14869.

For other recent Schuyler County news, click here.


For other recent Schuyler County news, click here.

Want to e-mail this website? Just click below.

Check out our Wine and Tourism page
We've updated our Wine and Tourism Page, with links to recent Chamber of Commerce blogs. Check it out here.

Want to contact us?
You can write to: P.O. Box 365, Odessa, NY 14869
You can call: (607) 594-3594
You can email:
publisher@odessafile.com

For other recent Schuyler County news, click here.

Area schools' Honor Rolls are here.
Area historical photos can be found on History.
For full coverage of the 2013 Alice Trappler murder trial, you can click here.

For other recent Schuyler County news, click here.




Click on the ad above for more information.

------------

Click here or on the ad above to reach the Schuyler County Partnership for Economic Development website

--------------------------------

Click on the ad above to reach the Rasa Spa website.

------------

--------------

----------

--------

Would you like to help reduce underage alcohol use and drugs in Schuyler County? Then the Schuyler County Coalition on Underage Drinking and Drugs is for you! We are looking for parents, students, concerned community members and professionals to join our cause in making Schuyler County a drug- free, safe environment for families and youth. We need you to help make this social change. Please visit our website here to find out how.

Still available: Tony Vickio's book, titled "Shifting Gears." You can order it on his website here.

---------



Dealer/collector looking to buy groups of pre-1970 paper memorabilia: cards, magazines, posters, programs etc. Call Charlie Haeffner at 742-2772.

229 S. Catherine St., Montour Falls
(607) 210-6600

We also have a Business Card Page. Click here.

----------------

Read The Stoneware of Havana, N.Y. and Its Makers
by Allen F. Sweet.

A history of the manufacturing of Stoneware in that village (Montour Falls) from 1850-1888. More than 100 color photos.

Available at the Schuyler County Historical Society Museum.

-----------

A book of poetry by J.A. Bauman of Watkins Glen -- "words that God gave me to share with you." Available through Amazon.com.

-----------

A Christian-based autobiography written by Melinda Kreischer, pen name for a long-time Finger Lakes area resident. Ordering information can be found here.

----------

My Wild Ride: The Untamed Life of a Girl with No Self-esteem, an autobiography by ex-Throughbred trainer Susan Bump -- who grew up in Montour Falls -- is now available in e-book formats at major retailers including Amazon.com

------------

Click on the ad below to go to the Schuyler County Transit schedule.

-----------

The Elizabeth Amisano Ovarian Cancer Education Fund
Live Like Liz, Inc.
P.O. Box 434
Watkins Glen NY 14891
www.LiveLikeLiz.org
LiveLikeLiz@yahoo.com

---------

----------------

A novel by Steve Piacente about a military cover-up, and about the ethical boundaries of journalism. For a closer look, click here.

---------

The author, J.N. Brown, is a 2005 graduate of Odessa-Montour High School. He works at Corning Inc. To visit his website, click here.

----------

An account of a daughter's eating disorder and her mother's seeming helplessness and desperation in the face of it -- and yet a story of hope, love and survival, and a lifeline to other parents dealing with obsessive behavior. $17.95 from ecwpress.com

-----------

A self-help guide to understanding the role of emotions, this book offers a four-step path to emotional mastery and freedom. $15.95 from Infinitypublishing.com

-------

We also have a Business Card Page. Click here.

------------------
Check out our list of readers who have contributed to keeping this site going. Sponsors.

The number of visits to this site has been steadily growing -- about 20,000 a week -- as readers in all 50 states and dozens of countries check out what's happening in Schuyler County.

Statistics are from an online tracking service, DeepMetrix Live Stats.

-------
We also have a Business Card Page. Click here.

--------

An eternal message of lights, hope and faith

The week following Susan Haeffner's passing was fraught with signs -- most of them light-based, and one in the form of a vision. Here the editor relives those days in an effort to pass along a message of hope and faith. Message.

Above: The Aurora Borealis (From the Internet--as seen in Scandinavia)

-----------
Oh, the famous faces I've seen

The editor has been thinking about fame (a commodity foreign to him personally), and about the famous people he has encountered. Some thoughts on the subject. Famous.

The Sound and the Silence: A Memoir
Some things in life can mean a great deal -- can embody hope and dreams ... and memories. The sailboat is one such thing for the author. Silence.
---------

Some sports stories and essays inside
Check out our sports related stories and essays, located at the bottom of the Sports Page.

Some special feature packages
From stories of life years ago along Steam Mill Road, to stories by the editor -- you can find them at the bottom of Features.
---------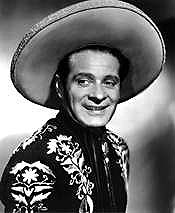 The editor's long search for some childhood icons
When he was a child, the editor let fear get the better of him while he was watching a pair of beloved TV heroes in peril. The scar from that experience lingered for decades. For a journey through what the editor's son calls "a weird obsession," click here.
Above: One of the heroes in question.
------
A cabin in the woods
The editor travels, figuratively, back in time to an old haunt, familiar faces and warm memories. Cabin.