--------------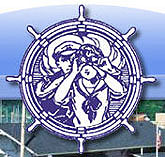 Seneca Harbor Station & Captain Bill's
To reach the website of the Seneca Harbor Station and Captain Bill's, click here.
Captain Bill's and Seneca Harbor Station is accepting job applications for all positions.  Please stop in and fill out an application at Seneca Harbor Station or email:  shs@stny.twcbc.com to be scheduled for an interview. 
-------------
Senka Agency

We pride ourselves on providing outstanding customer service.
We truly care about each and every client.
Give us a call or stop in and see why so many people have switched.
Monday-Friday 8:30-5:00.
After hours and weekends by appointment.
Always "Working to Serve YOU Better"
-----------
Click on the ad above to visit the Visions Credit Union web site -- you deserve a financial partner that has your best interest in mind!
------------
Watkins Glen Supply, Inc.
P.O. Box 70
2768 State Route 14
607-535-2454
wgsupply@gmail.com
www.wgsupplyny.com
_____________
Pavilion, Picnic Area, BBQ Pit available with reservation.
Memorial Day Service
every Memorial Day 11 a.m.
Check out this beautiful park.
Forms for engraved bricks or benches are available at
visitors center or at schuyleramericanlegion.com
Questions? Call Clayton Snow
607-742-5565
--------------------
The Odessa File's
Primary Pages
Sports
People
Features
Business
Government
Forum
Schools
PSA
Calendar
History
Obituaries
Wine & Tourism
Classifieds
Agriculture
Columns

We also have a Business Card Page. Click here.

Odessa Wine
and Spirits
We are located on Main Street in Odessa, next to the Tompkins Trust Company branch.
Send us an email to sales@odessawinesandspirits.com to let us know what you would like us to have in stock.
-----------
SCT Computers
Apple Certified Technicians
Microsoft Certified Systems Engineers
A+ Certified Technicians
Visit us at 306 N. Franklin St., Watkins Glen, 607-535-2495
or
124 Main St., Penn Yan
(315) 694-7399
Email:
Support@SCTcomputers.com
www.SCTcomputers.com
----------------


Your authorized FedEx ship center
M-F 7:30-5:30 (Cut off time 3 pm)
Sat. 10-2 (no pickups)
306 N. Franklin Street
Watkins Glen NY 14891
607-846-7377

Click on the ad below to go to the United Way of Schuyler County website.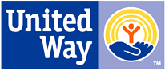 ---------------
For your convenience, we have installed the link below to make donations to this website easier. Now you can utilize your PayPal account or your credit card.

--------------
We also have a Business Card Page. Click here.
-------------
We also have a Business Card Page. Click here.
----------------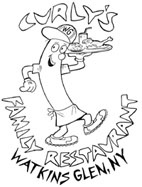 Curly's Restaurant is a page sponsor -- of our People Page. People.
Other page sponsors:
Business -- Sidle Insurance
Sports -- Open
Features -- Cabins to Castles Real Estate
Government -- Jr. Specchio's Inc.
Schools -- Watkins Sporting Goods
Calendar -- Hi-Lites
Forum -- Open
------------------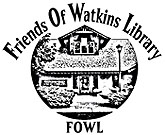 To reach the FOWL website, click on the logo above.
-----------
To go to Jim Guild's Famous Brands website, click on the drawing above or here.
-----------------
Our Primary Pages
Sports
People
Features
Business
Government
Forum
Schools
PSA
Calendar
History
Obituaries
Wine & Tourism
Classifieds
Columns
-----------
The IBEW Local 241 is a sponsor of this website
We also have a Business Card Page. Click here.
---------
Click below to go to the
Rotary Club website.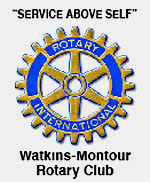 ----------

To reach the website of the Five Rivers Council, Boys Scouts of America, click here or on the logo above.
--------
To reach the Watkins Glen School District website, click here.
--------------
Check this out:
-------------
Contact this website at:
chaef@aol.com
----------------
4 Novels by the editor
Island Nights
Excerpt here.
The Islander
The entire novel:
Cabins in the Mist
Excerpt here
The Maiden of Mackinac
Excerpts Maiden
---------------



Chamber board taps Hardy to succeed Carroll

Rochester native and business development consultant Michael Hardy (pictured at right) has been selected by the Watkins Glen Area Chamber of Commerce Board of Directors to succeed Rebekah Carroll as the Chamber's Executive Director, effective July 15. Carroll is leaving the job after 10 years to start an accounting and financial services firm. Business.

A guest column by Leslie Danks Burke

Leslie Danks Burke is running for the New York State Senate in the 58th district, which includes Schuyler, Chemung, Steuben and Yates counties, and part of Tompkins. Here she provides a column titled "Make Mail-in Voting Permanent in New York State." Column


Left: Leslie Danks Burke

No new cases in Schuyler
Public Health officials reported Thursday that there were no new confirmed cases of COVID-19 in Schuyler County -- after one case reported Wednesday had lifted the number of cases in the county to 15, with 14 recovered. That individual reported Wednesday "likely contracted the virus while traveling to a state with a high level of community spread," said Public Health officials. "Contact tracing has been completed, and no public exposure risks or close contacts were identified." The total number of individuals who have tested negative in Schuyler stands at 3,254, with one person in isolation or quarantine.

Barriers mark village's pedestrian "Square"

Watkins Glen village crews Tuesday placed concrete barriers -- leftover items from the new sewage treatment plant -- at the intersection of Third and Franklin Streets, setting up a portion of Third as a "pedestiran friendly 'Village Square,'" in the words of Mayor Luke Leszyk. The "square," approved by the State Department of Transportation, will include the area from that intersection to the rear of the co-sponsoring Chamber of Commerce's building, located at that corner. To provide access to 3rd Street parking, the rest of the block was changed from one-way to two-way traffic. Features.

Photo: Concrete barriers at Third and Franklin Streets.

WGHS graduates 84 across 4 ceremonies

The Watkins Glen School District, which postponed its four planned graduation ceremonies from Saturday to Sunday and then rearranged them Sunday due to inclement weather, graduated 84 seniors Sunday afternoon under sunny skies on the school athletic field. Each ceremony featured a speech by Valedictorian Collin Gaylord, along with remarks by High School Principal Kai D'Alleva and District Superintendent Greg Kelahan. Gaylord lamented the pandemic, but urged his classmates to "push past adversity, persevere and have grit ... It is our time to go out and make a difference." Grads.

Photo: 2020 WGHS graduate Madelyn Suddaby
Lions Club awards scholarships. Schools.

A column by State Senator Tom O'Mara

New York State Senator Tom O'Mara provides us with a weekly column from Albany. This week: "Consequences of a questionable state budget." Column

Left: State Sen. Tom O'Mara

Co-Valedictorian Derrick Lewis addresses the Class of 2020.
O-M graduates 52 in sunny outdoor ceremony

The Odessa-Montour Central School District conferred diplomas on 52 students Friday evening in a graduation ceremony under a sunny sky on O-M's Charles Martin Field. Speeches were presented by co-Valedictorians Derrick Lewis and Brooke Sikora. The salutatorian was Grace Vondracek. The ceremony was limited to 150 participants, in keeping with a regulation issued by Governor Andrew Cuomo in relation to the pandemic. Graduation.
Photo at right: Graduate Karlee Dudgeon.

Odessa-Montour unveils its Academic Awards. Schools.

Brick Tavern Museum set to reopen on July 1

The museum, closed during the pandemic, will follow New York Phase 4 health and safety guidelines. Museum.

Left: Brick Tavern Museum


Seneca Harbor Station
starts grocery distribution center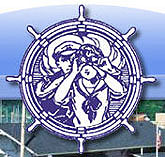 The Seneca Harbor Station and Captain Bill's business in Watkins Glen is "converting its resources into a grocery distribution center," purchasing various products for resale to the public. The enterprise will include curbside pick-up. Forum.
More information is available at the Seneca Harbor station website.
Captain Bill's and Seneca Harbor Station is accepting job applications for all positions.  Please stop in and fill out an application at Seneca Harbor Station or email:  shs@stny.twcbc.com to be scheduled for an interview. 

We honor...The Essentials of Schuyler County

A dozen women and a dozen men populate this committee-selected group of outstanding Schuyler County residents or natives who have impacted life here or elsewhere. None is in the Schuyler County Hall of Fame, but perhaps will be. Essentials.



Dealer/collector looking to buy groups of pre-1970 paper memorabilia: cards, magazines, posters, programs etc. Call Charlie at (607) 742-2772.

And inside

The work of Dr. William S. Gillmor, a doctor in the town of Hector in the 1800s, will be the focus of a talk May 2 at the Brick Tavern Museum. People.

The Watkins-Montour Rotary Club is accepting requests for its annual community grants until May 1st. Features.

For Part 1 of "Schuyler County and Me," reprised, Click here.
For Part 2, click here.
For Part 3, click here .
For Part 4, click here.
For Part 5, click here.

******
The Editor's Columns

--Obituaries--
Death Notices on the Obituary Page.

Richard "Dick" Mathews, 68, of Cayuta.
LTC Abbott R. Morgan (ret.), 87, formerly of Watkins Glen.
Lois Mae (Mosher) Hoffman, 93, of Odessa.
Joan Elizabeth Wilcox Gascon, 79, of Watkins Glen.
Laurie Garlington Sprague Scullin, 73, of Alpine.
Anna V. Bush, 66, of Montour Falls.
Kathryn B. Conklin, 75, of Montour Falls.
Frances Eva Rumsey, 93, of Enfield.
Robert T. Holden, 50, of Odessa.
William H. "Beaver" Bulkley, 78, of Odessa.
John L. Ney, Sr., 89, of Burdett.
Joseph W. Stevenson, Jr., 92, of Montour Falls.
Patricia Ann (VanAmburg) Sliker, 68, of Rock Stream.
(For earlier Vedder & Scott obituaries, click here.)

Jim Guild and his daughter, Erin Guild, pose at their Famous Brands store in downtown Watkins Glen May 29 on the first day of Phase 2 business. Jim is the founder and longtime public face of Famous Brands, while Erin is the store manager.
To reach the Famous Brands website, click here.

Accepting applications
Captain Bill's and Seneca Harbor Station is accepting job applications for all positions. Please stop in and fill out an application at Seneca Harbor Station or email: shs@stny.twcbc.com to be scheduled for an interview. 
-----------------------
Click here or on the ad below
Click on the ad below to reach the
Seneca Harbor Station website.

Alan H. Turner II, right, chief executive officer for the American Red Cross Western New York region, receives the $25,000 check from Hart Hotels president and CEO David Hart and Hart's wife Nancy in a ceremony on the Watkins Glen Harbor Hotel patio.
Ice Bar donation to the Red Cross: $25,000

The Watkins Glen Harbor Hotel presented its annual donation Thursday to the American Red Cross from proceeds derived through the Ice Bar celebration held from Jan. 30 to Feb. 1 at the hotel. The ninth annual donation -- this time, as in recent years, for $25,000 -- brings to $175,000 the total presented over the years by the hotel to the Red Cross, which was represented Thursday in a ceremony on the hotel patio by Western New York Region CEO Alan Turner. Making the presentation was David Hart, president and CEO of Hart Hotels, who said the Ice Bar is "the event of the winter season."

Photo: Red Cross volunteers Donna and Frank Davis of Burdett were on hand for the check presentation.

Cars carrying O-M seniors circled the WGI track four times.
O-M seniors rehearse graduation, tour WGI

The Odessa-Montour High School Class of 2020 rehearsed Wednesday for Friday evening's graduation on the school athletic field, and then traveled to Watkins Glen International-- led by fire trucks through Odessa and Montour Falls -- to drive four laps around the famed racetrack. Schools.

Photo: Senior Tassia Garrison at Wednesday's rehearsal.
O-M announces Fine Arts Award winners. Schools

Schuyler Habitat completes house in Montour

Habitat for Humanity has completed its second house in Schuyler County, a structure in Montour Falls. The search for the next property has begun. People.


A legal column from Ziff Law's Jim Reed

Attorney James B. Reed of the Ziff Law Firm in Elmira offers this regular column, tackling issues that you might encounter in your daily lives. This time: "This is not the time to stop fighting the virus." Column.




Left: Attorney Jim Reed



Click the ad below to reach the Hazlitt 1852 website.
Click here to reach the Hazlitt 1852 Facebook page.

Want to phone The Odessa File?
You can reach us at (607) 742-2772




Available on Kindle:
The Maiden of Mackinac

This story -- which spans 700 years and ranges from our region to Northern Michigan -- tells of a quest for the truth behind a legend ... the legend of a Native American maiden reputed to be centuries old. It was written by Charlie Haeffner, and is available now on Kindle at Amazon.com. To see the ad, click here.

Left: Cover art by Jon Haeffner

WGHS announces its annual student awards

A list of Watkins Glen High School academic and athletically related awards are unveiled, including several from colleges. The WGHS Rotary Students of the Month are listed, as are the Top 10 academic students of the Class of 2020. School Awards.



Life lessons imparted ...

The editor looks back in an attempt to understand that which is going on around us. Column.

------

Anyone caring to advertise may contact the publisher, Charlie Haeffner, at publisher@odessafile.com for information.

McIlroy, Kernan are Dub-G Athletes of the Year

Watkins Glen High School seniors Isaac McIlroy (left, soccer and basketball) and Kelsey Kernan (right, soccer and basketball) were named the school's "Dub-G" Male and Female Athletes of the Year Thursday night in a video presentation on the school website. Nominations and selections were made by WGHS head coaches, who were delivering awards to the winners at their homes after they were announced. Other honors:

Outstanding Individual Performance: Swimmer Thalia Marquez, who won four titles at the Section IV, Class C meet.
Coach of the Year: Nikki Chaffee, Girls Swimming.
Team of the Year: The sectional champion Girls Swim Team.
Best Record Performance: Gabe Planty, indoor 2 Mile.
Sportsmanship: Elliott Holland, Cross Country.
Unsung Hero: Bethany Rutledge, Cheerleading.
Leadership: Isaac McIlroy, soccer & basketball.
Excellence in Education: Sarah Swinnerton, swimming.



Odessa-Montour budget approved, 629-138

The Odessa-Montour School District's $16,904,975 budget and all propositions -- on reserves, bus purchases and the library -- passed easily Tuesday in write-in balloting mandated as part of the pandemic response. "It's nice to know the people, even in difficult economic times, still value schools and want to do what's best for the kids," said Superintendent Chris Wood. Three candidates ran for three School Board seats, with incumbent Jen Mosher (569 votes) and Kevin Murphy (540) earning 3-year terms, and incumbent Will Shrout (487) winning a 2-year term.

Cayuga Giving Day fundraiser set for June 30

Cayuga Health has teamed with Ithaca-based GiveGab to raise money on June 30 to help replenish funds depleted by the pandemic. Donations will benefit the Cayuga Medical Center, Schuyler Hospital and the Seneca View Skilled Nursing Facility in Montour Falls. Business.


Hanlon teachers and staff, many holding signs, welcomed kids during the Summer Send-Off in Odessa. Family cars were preceded through the bus loop by three fire engines, sirens bellowing. Music added to the party atmosphere.
Elementary school kids get Summer Send-Off

Administrators and teachers at the B.C. Cate and Hanlon Elementary Schools in Montour Falls and Odessa provided a Summer Send-Off for students of those schools Wednesday morning. The kids -- forced out of classes in March by the pandemic -- were driven through the bus loops at their respective schools by their parents to wave goodbye to teachers and other school staff gathered there with signs and waves of their own. Recorded music added to the festivities. More than 100 cars drove through the B.C. Cate loop, and a similarly large number turned out at Hanlon. Kids and their families stayed in their cars, and the welcoming staff wore face masks -- all to comply with social distancing guidelines.

Photo in text: Hanlon teachers greet a passing student.

Watkins Glen school budget passes easily

The Watkins Glen School District's $26,478,877 budget passed easily Tuesday, 725-184, as this year's mandated write-in ballots were counted after a 5 p.m. mail-in deadline. Bus leasing and library propositions were also approved. Four of five candidates running for School Board seats were elected: Kevin Rumsey (739), Jessica Saks (725), incumbent Gloria Brubaker (700), and incumbent Kris Clarkson (697). Kristina Hansen tallied 363 votes. Rumsey, Saks and Brubaker won 3-year seats, while Clarkson will serve the final year of the late Kelly McCarthy's term.

Montour, Watkins will soon be using new plant

The Watkins Glen Village Board met Tuesday night in regular online session -- one at which Water Treatment Plant chief Martin Pierce updated trustees on the new Wastewater Treatment Plant facility on the canal between Watkins and Montour Falls. "Starting Monday," he said, "the flow from Montour Falls" will begin to the new facility. "A week after that, the Watkins Glen plant" on the Seneca Lake shoreline "will be taken off-line and the flow from Watkins Glen will be going to the new plant. Within two weeks, Montour Falls and then Watkins Glen will be sending everything to the new plant." The $32 million shared project has been under development for years, replacing antiquated facilities in both communities.

Photo: Watkins Glen Mayor Luke Leszyk at Tuesday's meeting, held as in recent months online.

A column by Odessa Mayor Gerry Messmer

The mayor provides us with his seventh in a series of columns on what is happening in Odessa. This time: "Summertime in Odessa is here!" Column.






Photo: Odessa Mayor Gerry Messmer

It's your choice: keeping control of Covid-19 stress

Certified life coach Meg Cabezas, who lives outside Odessa, offers ideas on dealing with the stresses created by the coronavirus pandemic. Column.

Photo: Meg Cabezas (Provided)

The Odessa File's Athletes of the Year

Top male and female athletes from the Watkins Glen and Odessa-Montour high schools are honored. Sports.




Left: WGHS Female Athletes of the Year, from left: Amanda Wilbur, Faye Mooney, Thalia Marquez and Peighton Cervoni.

Introducing the 2020
Top Drawer 24 team

The 15th annual Top Drawer 24 team of outstanding area student-athlete-citizens contains honorees -- almost all seniors -- from 12 schools. To see who they are, click here.



For other recent Schuyler
County news, click here.


Visit Jerlando's Ristorante & Pizzeria

Three locations: in Watkins Glen, Horseheads and Montour Falls

Click here or on the photo at left to go to the Jerlando's website. There you will find information about all three locations, plus menus.

Left: The front of the recently renovated Jerlando's at Franklin and 4th Streets, Watkins Glen



For other recent Schuyler
County news, click here.

Looking to advertise on The Odessa File?

We are always looking for advertisers to help promote their businesses and, by extension, our region. For a list of Odessa File Ad rates, click here.

Anyone wishing to contribute to The Odessa File -- which is dependent on advertising and donations -- may do so through a Paypal link in the left column of this page or by sending a check to The Odessa File, P.O. Box 365, Odessa, NY 14869.

Phoning The Odessa File?
You can reach us at (607) 742-2772
or reach us by email at chaef@aol.com

Grover, Harris, Vondracek win top O-M awards

Odessa-Montour High School seniors Paden Grover and Preston Harris were named winners Tuesday night of the school's Harold Lynch Male Athlete of the Year Award, while senior Grace Vondracek was named Female Athlete of the Year. The Charles Martin Sportsmanship Awards went to seniors Sara Gardner and Derrick Lewis, while Cheianne Webster earned the Jim Anagnost Memorial Award. The selections were announced online after coaches had revealed team awards in fall and winter sports. Awards.

O'Mara to Cuomo: Open up the graduations

State Senator Tom O'Mara joins other area officials in calling on Governor Andrew Cuomo to lift an arbitrary 150-person limit imposed by the governor on upcoming high school graduation ceremonies. Of the 150-person cap, O'Mara said: "I think that's wrong." Government.


Photo: State Senator Tom O'Mara

Independence Day fireworks postponed

The Village of Watkins Glen's annual Independence Day fireworks have been postponed to the Labor Day weekend -- pending approval at that time on such gatherings in the state related to the pandemic. Fireworks.

HEAL Schuyler offers history scavenger hunt

HEAL (Healthy Eating Active Living) Schuyler is partnering with the Montour Falls Library and the Schuyler County Historical Society to run a scavenger hunt for history in Montour Falls this summer. Features.

Gen. Schuyler statue sparks call for relocation

Schuylerville, located in Saratoga County north of Albany, may be the next home of a statue of General Philip Schuyler (in painting at right) after Albany Mayor Kathy Sheehan ordered the statue removed from her city to another location, possibly a museum, because of Schuyler's ownership of slaves. Schuyler County is named after the general; Schuylerville is named after the general's prominent family. Schuylerville Mayor Dan Carpenter said he is interested in securing the 1920s-era statue, a focal point now as the nation grapples with the history of slavery and key historical figures' roles in it. Philip Schuyler led the Continental Army's northern forces in the Revolutionary War, including a victory at the battle of Saratoga, considered a turning point in the war. Schuyler and his family owned 14 slaves in the Albany region.

Phase 3 is here; restaurant seating part of plan

Five Upstate regions, including ours, are beginning Phase 3 of the reopening process today (Friday, June 12). This includes permitting indoor restaurant seating -- half of what there was before -- along with opening nail salons, spas and tattoo parlors. Governor Andrew Cuomo (right) urged caution, though, saying businesses must exercise extreme caution since the coronavirus "is still out there. We have to be smart." Restaurant seating will incorporate social distancing, and patrons (like workers) must wear face coverings, except when seated.

Schuyler man faces charges in stabbing
Gregory Cunningham, 24, of Beaver Dams pleads not guilty to attempted murder and assault charges after a woman is stabbed multiple times in the Geneseo Walmart. Attack.

WGHS plans string of 4 graduations June 27

The Watkins Glen School District is planning -- subject to change if state rules are altered -- a series of four 45-minute graduations on Saturday, June 27, with 21 students graduating at each session -- at 10 a.m., 11:30 a.m., 1 p.m. and 2;30 p.m. on Alumni Field. Family will be seated on the field and graduating students seated in front of the grandstand on a riser. The plan, in the face of a state ruling that not more than 150 people can participate in a graduation exercise, could change if that allowable number is increased.

Odessa-Montour: O-M is planning a 6 p.m. ceremony on Charles Martin Field on Friday, June 26, with each graduate seated with two family members on the field, each family group socially distanced from the others. Rain date is June 27 at either 11 a.m. or 6 p.m. Schools.


Falls Harvest Festival canceled due to Covid

The annual Falls Harvest Festival in Montour Falls -- a gathering featuring local craft and food vendors, fireworks and live entertainment that was scheduled for Oct. 3 -- has been canceled for 2020 due to the pandemic. Organizers -- recognizing "a need to ensure the health and safety of our community as a whole" -- said it will return on Oct. 2, 2021.

Left: At the festival

A day of speeches, day of unity in Watkins

About 200 people attended a combination protest and unity rally on Sunday afternoon, June 7th at Lafayette Park in Watkins Glen. Speakers included State Senate candidates, a congressional candidate, a congressional representative, a district attorney, an Assemblyman, and two officers of the Elmira-Corning NAACP. People.


Photo: Wearing a protest message.

WGHS Class of 2020 takes tour of WGI track

With the loss of key parts of their senior year, the 2020 Watkins Glen High School graduates-to-be take up Watkins Glen International on an offer to drive the track. Schools.

Photo: On the car driven by senior Sam Smith.

How the D-Day landing must've been: A column

A harrowing look at the landing on a Normandy beach on June 6, 1944, as imagined by the nephew (Tony Vickio) of a man who survived that day, but never made it home alive: Schuyler County soldier Ernest Fillipetti. Vickio calls him "the bravest man I never knew." Column.


Left: Ernest Fillipetti

Exhibit to celebrate locals' World War II involvement

A special exhibit at the Schuyler County Historical Society Museum will focus on the civilian and military roles of county residents in WW II. It opens Sept. 2. Features.

Left: Naval recruits from Schuyler County, 1944.

Chemung, Schuyler Arcs officially merge

Form a "newly unified organization," The Arc of Chemung-Schuyler, with administrative offices in Elmira. Business.

4th marking period Honor Rolls at O-M

Odessa-Montour Junior/Senior High School has unveiled its High Honor and Honor Rolls for the fourth marking period of the 2019-20 school year. Honors.

Cuomo OKs outdoor dining at restaurants

Governor Andrew Cuomo (pictured at right) has announced that outdoor dining at restaurants is being permitted as part of the current Phase 2 reopening in seven regions -- including ours -- effective Thursday, June 4. Outdoor tables must be spaced six feet apart, all staff must wear face coverings, and customers must also wear face coverings when not seated, the governor's office announced.

Protesters lined Fourth Street at Lafayette Park in Watkins Glen.
Scores turn out for protest at Glen park

Dozens of protesters gathered June 2nd at Lafayette Park in Watkins Glen as part of the nationwide movement that has led to massive rallies in dozens of cities. The Watkins protest -- with as many as 50 people or more at any one time lining the curb along Fourth Street, wearing pandemic masks and holding signs, built from a handful on hand at the start of the day. The event was organized by 2018 Odessa-Montour High School graduate Alec Betts. People.

Photo: One of the protesters along Fourth Street.
Thanks from organizer to participants. Forum.

The essential workers ...

Watkins Glen High School graduate Annika Wickham, a SUNY Oswego student, presents a paper she has written for a reporting class -- a look at essential workers in the Schuyler County healthcare industry in the age of the coronavirus. Essential.

Photo at right: Annika Wickham.

Board backs parade proposal, electric refunds

The Watkins Glen Village Board on June 2nd backed one of three proposals offered by the Watkins Glen School District for graduation day -- tentatively set for June 20. The proposal calls for a post-ceremony parade, each of 84 graduates carried in a stream of 84 cars on 12th Street to Decatur, and north to 1st Street. The trustees -- who rejected proposals that would include Franklin Street in the parade -- suggested a return run on Decatur to the campus, too. The school district is expected to announce its specific plans soon, including what the graduation ceremony might consist of.
The Village Board also approved a refund of $569,000 to residents for overpayments made by them to the Electric Department -- an overcharge due to what was described as "a glitch" in billing caused by an inadvertent change of one number in a complex spreadsheet. The overcharge, accumulating since January, was discovered by village personnel. It will be repaid to residents at roughly $47,000 a month from June 2020 through May 2021.

Photo in text: Trustee Tony Fraboni during the Village Board's online meeting Tuesday.

Hector Fair falls victim to Covid-19 pandemic

The annual Hector Fair, held in late July, has been canceled due to the pandemic. Said organizers: "After much time, effort and thought the Valois Logan Hector Fire Company has made the necessary, albeit tough, decision to cancel the Hector Fair for 2020. Get ready for the best Hector Fair you've ever seen in 2021!"

Odessa library bids farewell to its director

A small gathering was held recently at the Dutton Peterson Library in Odessa to honor the departing library director of 26 years, Gayle Greuber, who is moving to North Carolina. People.

Photo: Gift for Gayle Greuber

WGHS seniors pick up their caps and gowns

Watkins Glen High School graduating seniors arrived at the school in cars -- and stayed in them -- Friday night, May 29, as school personnel handed their caps and gowns to them. Graduation plans are still being formulated. Schools.

Photo: The school's Ralph Diliberto carries a cap and gown to a senior's car.

Cuomo changes direction again, OKs Phase 2

After New York State advised local officials Thursday evening, May 28, that May 29's planned Phase 2 reopening of businesses in the five Upstate regions would be delayed, leaders in those regions pushed back, criticizing Governor Andrew Cuomo (right) for the last-minute flip-flop. Perhaps hearing that -- and saying he was responding to data "reviewed by all the experts" -- the governor Friday afternoon approved the opening of Phase 2, effective immediately. Retail stores, office workplaces and hair salons can reopen for business after two months of being shut down to help fight the pandemic. The five regions include the Finger Lakes, Southern Tier, Central New York, North Country and Mohawk Valley.
Local mayors were part of pushback. Government.

O-M budget hearing suffers technical woes

The Odessa-Montour School District's online budget hearing May 27 was interrupted by technical problems -- and as a result the budget messages from district officials was to be re-recorded and the questions received Wednesday from the public answered again, with airing soon on the school website.


WGHS unveils grad list, top two students

Watkins Glen High School is graduating 84 students, led academically by Valedictorian Collin Gaylord and Salutatorian Sarah Swinnerton. Schools.





Photo: WGHS Valedictorian Collin Gaylord (Photo provided)

Ed Clute, right, at Concert in the Park in Watkins Glen in 2016.
Ed Clute auditions for America's Got Talent

Look for blind Watkins Glen pianist Ed Clute on NBC-TV's America's Got Talent. Clute says he auditioned earlier this year in Pasadena and expects the performance to air soon. He couldn't say how the judges reacted or if he moved to the next round of judging. Clute, born blind, started playing the piano at 3, and began formal training at 6. He earned a degree from the New England Conservatory of Music. America's Got Talent airs Tuesdays from 8-10 p.m.

At the signing table: From left, ag property owner David Barber; his attorney, Mary A. Osgood; Max Heitner, director of conservation for the Finger Lakes Land Trust, and Robert Bensanceney, an FLLT attorney.
Development rights on key Skyline Drive ag land signed over to Finger Lakes Land Trust

David L. Barber sold the development rights to 518 acres of land (including a wide swath of property off Skyline Drive, south of Cass Road and overlooking Seneca Lake) to the Finger Lakes Land Trust Wednesday, May 27 -- effectively blocking use of the land for anything other than agriculture "in perpetuity." The Land Trust's mission is "to conserve forever the lands and waters of the Finger Lakes region." The $1.1 million deal concluded a lengthy negotiation. The purchase, financed by a Farmland Protection Implementation Grant through the NYS Department of Ag and Markets, involves ag land and forest on both sides of Skyline outside of Montour Falls, land to which Barber retains ownership. Land Trust spokesmen said the deal provides a permanent easement -- and a permanent ban on non-agricultural use -- no matter who might buy the land should Barber sell it.

Photo: Land Trust Attorney Robert Bensanceney holds a map showing the location of the agricultural land in question off of Skyline Drive. The signing was held on a porch at the home of County Legislator Jim Howell near downtown Odessa.

93-year-old leaves hospital after COVID battle

Cayuga Medical Center staff cheered May 26 as 93-year-old Margaret Melens of Horseheads left the Ithaca facility after a 43-day battle with the coronavirus. She is expected to fully recover while living with a daughter. Melens, a great-great grandmother, communicated with family during her hospital stay through Zoom and phone calls. Cayuga Health CEO Martin Stallone praised hospital staff. "It provides us all with a wonderful feeling of hope during this pandemic," he said.

Photo: Margaret Melens leaves the hospital. (Photo provided)

The Montour Falls Fire Department flew the American flag above Shequagah Falls during Monday's ceremony.
(Photo by Erik Holter)
Memorial Day ceremony held in Montour Falls

A trimmed-down Memorial Day service was conducted Monday morning, May 25 at the Shequagah Falls Park in Montour Falls. The event, planned by the Village Board with an eye toward safety during the pandemic, lacked the usual crowd (only a few spectators were present) and was without a keynote address, bagpipes, a singer or a school band -- all features in years past. Government.

Odessa banners honor Hometown Heroes

Thirty-eight photo-adorned banners, each honoring a village resident who served in the military, are the subject of a ceremony in Odessa. People.


Left: Sign on Main Street featuring Kristine Gardner.

Hammondsport man charged after chase

A 51-year-old Hammondsport man was arrested Sunday, May 17 and charged with Driving While Intoxicated, Criminal Mischief in the 4th Degree and Reckless Endangerment, all misdemeanors, and multiple traffic offenses after a chase that started on County Road 16 in the Town of Orange. Schuyler County Sheriff's deputies allege that Billy R. Adams failed to comply when they tried to stop him on CR 16, and that he led them on a chase over several roads before he struck a Sheriff's Patrol Vehicle head on and then crashed his car on Sugar Hill Road. Adams was processed for the charges and subsequently released to reappear in the Town of Orange Court at a later date.

Rochester man charged after car chase

A Rochester man was arrested May 17 after leading Schuyler County Sheriff's Deputies and New York State Police on a chase on roads in Schuyler, Chemung, Tompkins and Seneca counties before crashing in the Village of Trumansburg. Deputies said the chase began about 10 a.m. on Rt. 224 in the Town of Montour when they attempted to stop a white 2012 Ford Focus driven by Aaron Mason Jr., 27, who instead drove away. The pursuit continued on until Mason -- who "during the incident ... struck" two police vehicles -- crashed and was taken into custody. He was issued several traffic tickets "as well as appearance tickets" for "various courts within Schuyler County at a later date."

WGHS runner Planty sets school 3200 mark

The senior -- running in the MileSplit Virtual Classic on the O-M track -- breaks the old mark set by Matt Gill. Sports.

Photo: Gabe Planty during his run for the record.

Missing man's body recovered from Seneca

The body of Daniel Manganaro, 27, of Horseheads, who drowned in Seneca Lake after his canoe capsized on the lake on April 19, has been recovered. A search by officials ended on April 25, but the State Police Underwater Recovery Team kept using sonar on and off. Additional sonar cable purchased by the Manganaro family helped State Police find the body 571 feet down on May 15. The body was recovered with the use of a remotely operated vehicle on May 16. "The family," said Yates County Sheriff Ronald Spike, "can now have some closure."

Auto, horse racing get OK, but no spectators

Governor Andrew Cuomo has announced that car racing at Watkins Glen International and horse racing at state tracks can be held starting June 1, but without spectators in the stands. WGI has already reset several events to later in the year, but the ruling might clear the way for the Aug. 16 Go Bowling at The Glen NASCAR race, minus spectators. "You want to increase economic activity as much as you can without spiking the infection rate," said Cuomo of the ongoing pandemic.

Wine Festival is latest casualty of pandemic

The annual Finger Lakes Wine Festival, set for July 10-12 at the Watkins Glen International racetrack, has been canceled due to the pandemic. The next festival will be July 9-11, 2021. The event typically draws representatives from 80 wineries in the region, not to mention thousands of fans buying wine and attending music and culinary classes.

Program seeks noms for pandemic heroism

The Watkins Glen Area Chamber of Commerce has launched "Inspire FLX," a program designed to collect and publicize inspiring stories of actions undertaken by Finger Lakes residents in support of friends, neighbors and co-workers. People.

Schools to stay closed through academic year

Governor Andrew Cuomo (right) has announced that schools in New York will remain closed through the end of the academic year due to the coronavirus pandemic. Cuomo said there was no way the state could reopen schools and ensure the safety of students and teachers under existing conditions. He said any decisions regarding summer school programming will be made by the end of May. Decisions on reopening in the fall will have to wait because "that's a long way away."

Rotary session deals with county reopening

SCOPED Executive Director Judy McKinney Cherry, left, and Schuyler County Administrator Tim O'Hearn outline the rules as Schuyler enters Phase 1 of the state's reopening process. Business.

O-M addresses grades and material drop-offs

Odessa-Montour Junior/Senior High School has written to elementary and secondary school families regarding the pickup and drop-off of academic materials and how grading has been altered to meet the needs of these uncertain times. Letters.

Assemblyman Phil Palmesano and 2019 NYS Shot Put champion Zach Elliott in front of the Odessa-Montour High School.
State champ Elliott receives legislative honors

New York State 2019 Division 2 Shot Put champion Zach Elliott finally received a state Assembly Proclamation and Assembly and State Senate resolutions honoring him May 12 when he met in front of his alma mater, the Odessa-Montour High School, with Assemblyman Phil Palmesano. The award presentation had been delayed the year before because of scheduling conflicts, and then Elliott graduated and entered the work force, and the presentation remained on Palmesano's to-do list. The Assemblyman, also representing State Senator Tom O'Mara, was in Odessa Tuesday and while there contacted Elliiott and met him in the O-M school parking lot to give him the Proclamation and resolutions and congratulate him. Elliott won the title at the NYS Track & Field Championships at Middletown High School in June 2019 with a throw of 55 feet 6 inches.

Local schools in the Age of the Pandemic

School administrators at Odessa-Montour and Watkins Glen face daunting challenges, which they are meeting with optiimism and praise for teachers, students and community members. Meanwhile, they await word on state aid while putting forth budgets for an absentee-ballot vote that concludes on June 9. For a look at a number of school matters -- including the 20-minute lighting of O-M's Charles Martin Field Friday night -- see Schools.

Palmesano: Cuomo reimagining education would be a nightmare

"Students and teachers belong in school and in the classroom, period," says Assemblyman Phil Palmesano." Column.

Photo: Phil Palmesano

Odessa Fire Chief John Jelliff, foreground, waves as trucks and cars pass by his house, horns blaring in birthday greeting.
Horn blasts celebrate Fire Chief's birthday

Horns were sounding loudly along Church Street in Odessa May 3rd as a caravan of cars and fire trucks passed by the home of Village Fire Chief John Jelliff, wishing him a happy birthday, social-distancing style. The parade of vehicles -- a surprise to Jelliff, who was seated with his wife Lisa on their front porch -- started at the Odessa-Montour High School and wound a couple of times around village blocks. Jelliff, who said at first he was 21, finally admitted to 46. He was delighted with the parade -- which included fire vehicles from the Odessa, Mecklenburg, Montour Falls, Town and Country and Burdett departments.

Photos: Sign in one car; Odessa Mayor Gerry Messmer and his wife Cathy joined the parade in their vehicle.
Fire Chief John Jelliff receives a birthday card from Peggy Tomassi, who stopped by with her husband, former Fire Chief Mike Tomassi, after the parade.

The rains came
A daylong rainstorm had area waterfalls roaring Thursday evening, April 30, including Shequagah Falls in Montour Falls (above). For some other photos of rising and rampaging waters, click here.

Hall of Fame postpones Jeter induction a year

The Baseball Hall of Fame induction of New York Yankees great Derek Jeter (right) will have to wait a year, thanks to the pandemic. The Hall of Fame said April 29 that Jeter, along with Larry Walker, Ted Simmons and late union chief Marvin Miller, will be inducted -- together with any new honorees next year -- on July 25, 2021. A crowd of 70,000 had originally been expected in Cooperstown, home of the Hall, for a July 26, 2020 induction.

Hubsch elected Historical Society board chief

Jean Hubsch of Tyrone is returning to the role of president of the Schuyler County Historical Society Board of Trustees. Hubsch has been associated with the Historical Society for 20 years and previously served as board president from 2015 to 2018. People.


Photo: Jean Hubsch (Photo provided)

Annual Montour festival and parade canceled

The Montour Falls Fire Department Festival Committee has announced that the planned 64th annual Festival and Parade of Bands set for June 11-13 has been canceled due to the pandemic. "We wish everyone to stay safe and healthy during this time," the committee said, noting that the tentative date for next year's event is June 10-12, 2021.

Left: At the annual parade.

Glen mayor: What do we do about recycling?
In the midst of the pandemic, Watkins Glen Mayor Luke Leszyk points to a big cost increase pending in the village's recycling program, and seeks input from residents. Forum.

Italian American Festival is called off

The annual Watkins Glen Italian American Festival slated for Aug. 7 and 8 at Clute Park has been canceled due to the uncertainty and possible limitations created by the pandemic. This would have been the 40th annual such celebration. Organizers were quoted as saying they hope the 2021 festival will be "the best one ever."

Cayuga Health proactively tests at-risk sites

The Seneca View Skilled Nursing Facility in Montour Falls is among the facilities Cayuga Health has tested for COVID-19. Both Seneca View and a facility in Ithaca were found to be virus-free. Cayuga Health is also operating a drive-through Sampling Center. Business.

A list of Schuyler-based food sources appears on People.
O'Mara to Cuomo: Don't forget Upstate. Government.

Watkins' Waterfront Festival is called off

The annual Waterfront Festival planned for June 20 at Seneca Harbor Park in Watkins Glen has been canceled due to the ongoing coronavirus pandemic. Features.

2020 Susan Award winner is O-M's Minnier

The Susan B. Haeffner Sportsmanship Award, presented annually since 2005 to an area high school student-athlete, goes this year to Odessa-Montour senior JoLynn Minnier (right), who Odessa File publisher Charlie Haeffner says is remarkable for her determination on the playing field and in life. Award.


Robotics team pitches in, helps fight pandemic

With a shortened season and many uncertainties surrounding the Covid-19 pandemic, a local youth robotics team is rolling with the ups and downs -- and in the process is utilizing robotics skills to help produce protective face shields for hospital workers. People.



A letter and flyer to O-M district residents

Odessa-Montour Schools Superintendent Chris Wood sends a letter and a flyer to district residents outlining the current school closure situation and the district's plans and hopes moving forward. Letter.


Photo: Superintendent Chris Wood


Senko, Westervelt are Lifetime Award winners

Longtime high school coaches Dick Senko (left) and Scott Westervelt (right) have been picked to receive The Top Drawer 24 program's annual Lifetime Achievement Awards for their devotion to high school athletes and athletics. Sports

Cooperative Extension looks ahead to Camp

Cornell Cooperative Extension of Schuyler County is providing a monthly column here on its ongoing educational activities and offerings. The 11th column -- "Hidden Valley 4-H Camp update: 75 years & counting" -- is by Executive Director Phil Cherry (left). Column.

An e-mail issue
One of my e-mails has developed a stubborn streak: most items don't seem to be coming through on it. Use this one, which I'm incorporating in the links at the bottom of each page:

Don't use Google to access this site
A few people have complained that they cannot access The Odessa File. If you know any of these people, tell them the problem is with Google, and that simply clicking on the Google link to this website often doesn't work. The screen comes up blank. Instead, have them type in odessafile.com (nothing more and nothing less) in the address line and hit refresh. That should solve the problem.
So ... avoid Google, at least for now.

A selection of photos from Liz Fraboni

Watkins Glen photographer Liz Fraboni, whose work has graced these pages in the past, provides us with a new selection of scenes from her village and the surrounding area. Photos.

For other recent Schuyler County news, click here.


For other recent Schuyler County news, click here.

Want to e-mail this website? Just click below.

Check out our Wine and Tourism page
We've updated our Wine and Tourism Page, with links to recent Chamber of Commerce blogs. Check it out here.

Want to contact us?
You can write to: P.O. Box 365, Odessa, NY 14869
You can call: (607) 742-2772
You can email:
chaef@aol.com

For other recent Schuyler County news, click here.

Area schools' Honor Rolls are here.
Area historical photos can be found on History.
For full coverage of the 2013 Alice Trappler murder trial, you can click here.

For other recent Schuyler County news, click here.




Click on the ad above to reach the Ziff Law website.

---------

Click here or on the ad above to reach the Schuyler County Partnership for Economic Development website

--------------------------------

Click on the ad below to reach a Covid-19 resources page.

-------

--------------

Would you like to help reduce underage alcohol use and drugs in Schuyler County? Then the Schuyler County Coalition on Underage Drinking and Drugs is for you! We are looking for parents, students, concerned community members and professionals to join our cause in making Schuyler County a drug- free, safe environment for families and youth. We need you to help make this social change. Please visit our website here to find out how.

Still available: Tony Vickio's book, titled "Shifting Gears." You can order it on his website here.

---------

229 S. Catherine St., Montour Falls
(607) 210-6600

We also have a Business Card Page. Click here.

----------------

Editor's Note

Debbie Stayer Kelly of Burdett -- a lifelong Schuyler resident, a single parent of two sons and a highly praised Cornell employee -- has Stage 4 cancer as well as a rare genetic mutation called Lynch Syndrome. She is facing a large financial burden as her battle continues.

Her Cornell colleagues have created a GoFundMe page for her that you can find right here. An update can be found by clicking on the Updates button on that site. I hope we all can help out.

--------------

Read The Stoneware of Havana, N.Y. and Its Makers
by Allen F. Sweet.

A history of the manufacturing of Stoneware in that village (Montour Falls) from 1850-1888. More than 100 color photos.

Available at the Schuyler County Historical Society Museum.

-----------

A book of poetry by J.A. Bauman of Watkins Glen -- "words that God gave me to share with you." Available through Amazon.com.

-----------

A Christian-based autobiography written by Melinda Kreischer, pen name for a long-time Finger Lakes area resident. Ordering information can be found here.

----------

My Wild Ride: The Untamed Life of a Girl with No Self-esteem, an autobiography by ex-Throughbred trainer Susan Bump -- who grew up in Montour Falls -- is now available in e-book formats at major retailers including Amazon.com

------------

Click on the ad below to go to the Schuyler County Transit schedule.

-----------

The Elizabeth Amisano Ovarian Cancer Education Fund
Live Like Liz, Inc.
P.O. Box 434
Watkins Glen NY 14891
www.LiveLikeLiz.org
LiveLikeLiz@yahoo.com

---------

----------------

A novel by Steve Piacente about a military cover-up, and about the ethical boundaries of journalism. For a closer look, click here.

---------

The author, J.N. Brown, is a 2005 graduate of Odessa-Montour High School. He works at Corning Inc. To visit his website, click here.

----------

An account of a daughter's eating disorder and her mother's seeming helplessness and desperation in the face of it -- and yet a story of hope, love and survival, and a lifeline to other parents dealing with obsessive behavior. $17.95 from ecwpress.com

-----------

A self-help guide to understanding the role of emotions, this book offers a four-step path to emotional mastery and freedom. $15.95 from Infinitypublishing.com

-------

We also have a Business Card Page. Click here.

------------------
Check out our list of readers who have contributed to keeping this site going. Sponsors.

The number of visits to this site has been steadily growing -- about 20,000 a week -- as readers in all 50 states and dozens of countries check out what's happening in Schuyler County.

Statistics are from an online tracking service, DeepMetrix Live Stats.

-------
We also have a Business Card Page. Click here.

--------

An eternal message of lights, hope and faith

The week following Susan Haeffner's passing was fraught with signs -- most of them light-based, and one in the form of a vision. Here the editor relives those days in an effort to pass along a message of hope and faith. Message.

Above: The Aurora Borealis (From the Internet--as seen in Scandinavia)

-----------
Oh, the famous faces I've seen

The editor has been thinking about fame (a commodity foreign to him personally), and about the famous people he has encountered. Some thoughts on the subject. Famous.

The Sound and the Silence: A Memoir
Some things in life can mean a great deal -- can embody hope and dreams ... and memories. The sailboat is one such thing for the author. Silence.
---------

Some sports stories and essays inside
Check out our sports related stories and essays, located at the bottom of the Sports Page.

Some special feature packages
From stories of life years ago along Steam Mill Road, to stories by the editor -- you can find them at the bottom of Features.
---------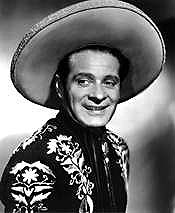 The editor's long search for some childhood icons
When he was a child, the editor let fear get the better of him while he was watching a pair of beloved TV heroes in peril. The scar from that experience lingered for decades. For a journey through what the editor's son calls "a weird obsession," click here.
Above: One of the heroes in question.
------
A cabin in the woods
The editor travels, figuratively, back in time to an old haunt, familiar faces and warm memories. Cabin.